Alpharetta, GA, Air Conditioning Repair
Emergency Air Conditioning Repair in Alpharetta, GA
If you live in Alpharetta, GA, or the surrounding areas, you're likely no stranger to summer temperatures reaching 90°F or higher. When you experience that type of heat, you need a reliable air conditioner to keep your home cool all summer long. Without one, your comfort and even your safety can take a hit.
If your air conditioning system breaks down on you at the worst possible time, know that you have a friend in the heating and air conditioning industry that you can trust with any AC repairs. Contact Estes Services today to make an appointment.

Signs You May Need AC Repairs
Unfortunately, your air conditioner won't tell you when it needs repairs. However, if you pay close attention, you might be able to spot some signs before a complete breakdown occurs. If you've noticed any of these issues within your system, call Estes Services in Alpharetta, GA, as soon as possible. Our certified technicians offer emergency repair services 24 hours per day for homeowners in Alpharetta, Georgia, and the surrounding areas.

Rising Energy Bills

Your air conditioner will, over time, become less efficient. However, if you've noticed a sharp and sudden increase in your home's energy bills, your system's efficiency might be dropping off too quickly. Your energy bills rise as your air conditioner is required to stay on longer in order to hit the temperature that you've set on your thermostat. Contact a professional to determine if your AC system is at fault for your rising energy bills.

Water Leaks

Along with air conditioning comes condensate. Usually, condensate is drained through your system's condensate line. However, if the condensate line is blocked or broken, it could be causing a leak within your air conditioner. We highly recommend calling a professional to your home to determine the cause of the leak and to provide the necessary repairs.

Weak Airflow

One of the most common issues with air conditioners is weak airflow coming from the system. Your HVAC system might be producing air at the temperature that you've set, but if it's not producing enough air, it will struggle to lower the temperature of your home.

Warm Air

When you turn on your air conditioner, you want cool air at the temperature you've set. However, when the air comes out warm and at a higher temperature than you've set, you have a problem on your hands. Call a professional immediately to discover what's causing warm air to leave your system and to determine the best fix.

Why Choose Estes for Alpharetta HVAC Repair
Homes and businesses in the Alpharetta, Georgia, area know the importance of reliable air conditioning when the temperatures begin to rise. Estes Services provides reliable air conditioning repair services to find and repair any AC-related issues that might come your way.

Estes Services is family owned and operated and has been in business since 1949 for a reason. We continue to adapt to ever-changing conditions and technology within the industry, while providing reliable services that our customers can trust. The next time your air conditioner displays signs of an issue, contact Estes Services for quick and reliable service.

Alpharetta Air Conditioning Services
No matter the issues surrounding your cooling system, the experts at Estes Services are there to help. Whether you need maintenance, repairs, or a complete replacement, the team at Estes has the experience and knowledge to get the job done. We know how important air conditioning is to the overall comfort of your home, and we don't want your family ever to have to be without it.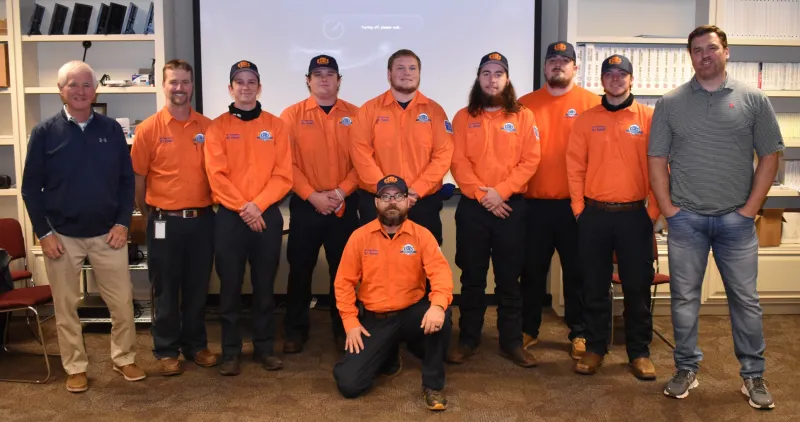 Contact Estes Services
From the first phone call to the completion of the service, we want you to have an excellent experience with Estes. Whenever your home experiences an issue with your air conditioning, we have a team of knowledgeable technicians that's ready to help. Get in contact with our heating, air conditioning, and indoor air quality experts today to schedule an appointment and let us know how we can help. We're the Atlanta and Alpharetta HVAC company you can trust to get the job done, whether it's providing maintenance, quality repairs, or installation of a new system or equipment.