Commercial HVAC Controls & Upgrades
Expert Service for Commercial Buildings in Atlanta, GA
Commercial HVAC Control Systems & Upgrades in Atlanta, GA

Your commercial heating and cooling systems require more controls and upgrades to operating efficiently within larger spaces.
With over 70 years of Atlanta HVAC experience, Estes Services provides building owners and facility managers with expert commercial HVAC control installation, service, and repair.
Schedule a free consultation with our commercial HVAC experts today to learn more about the commercial HVAC control system solutions that we provide and see how we can help you better manage your commercial HVAC systems.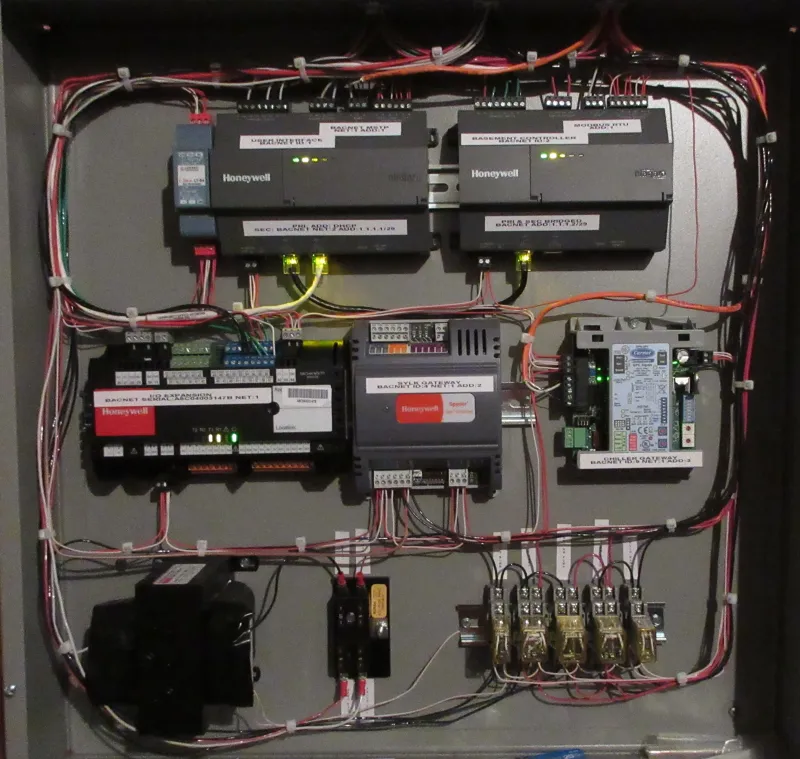 Commercial HVAC Control Types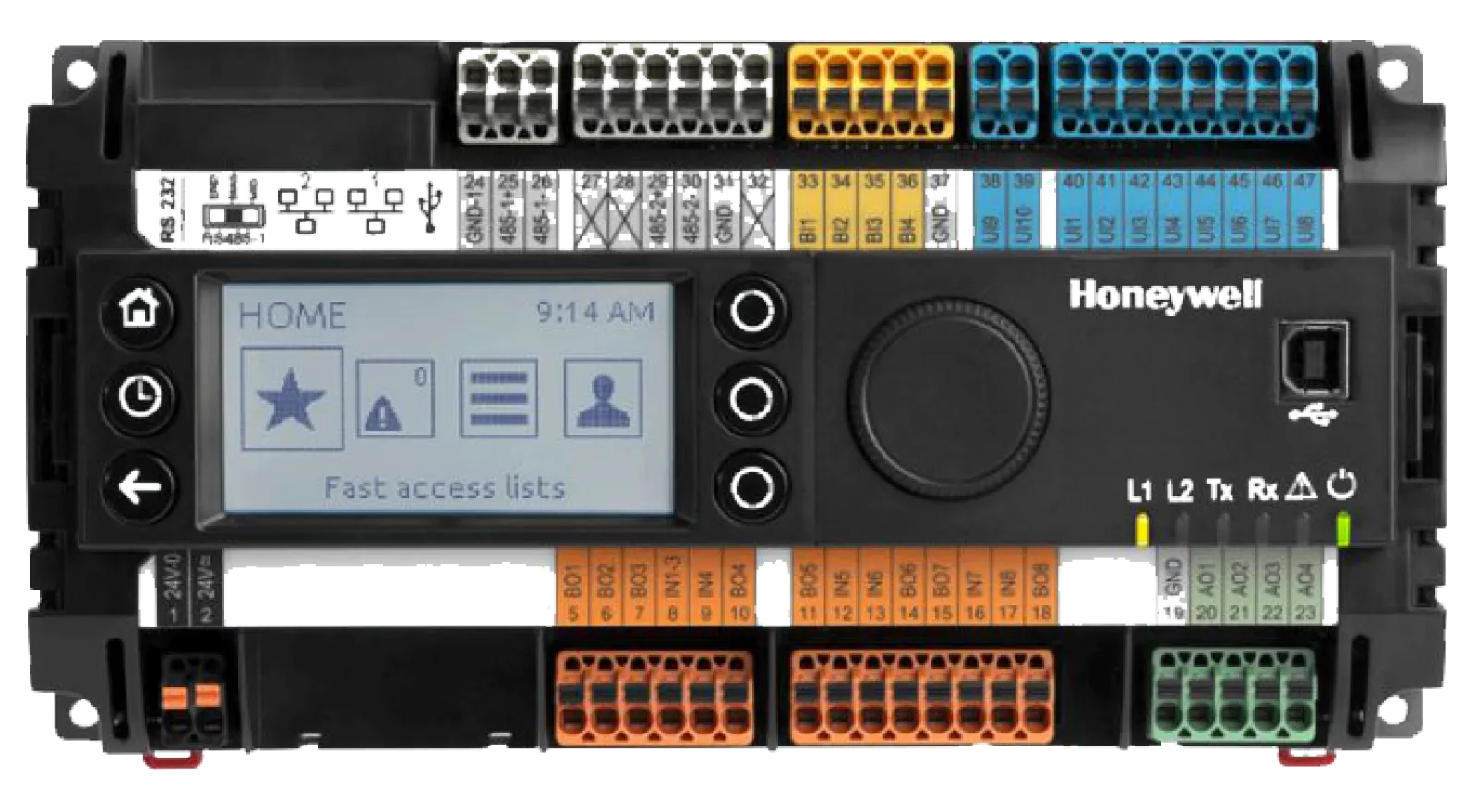 Types of HVAC Control Systems

Estes Services technicians are experienced with the installation, maintenance, and repairs of electrical and electronic control systems for commercial HVAC systems. These systems are designed to work independently from the other controls for your heating and cooling unit. With hardwired, interlocked connections, the electrical system works within a sequence to achieve operation that benefits the entire HVAC system.
Electrical and electronic control systems require limited tools and are easily maintained. They operate using line voltage or low voltage depending on the function in use. Electronic controls vary in design and purpose. They encompass temperature controls, relays, valves, pressure controls, humidity controls, dampers, and thermostats.
Pneumatic Controls
Pneumatic controls have long been considered the most cost-effective option for installation to work alongside a commercial heating and cooling system. They supply energy via compressed air to operate valves, relays, motors, and other pneumatic control equipment.
The cost of maintaining a pneumatic system can be a drawback, considering the system requires specific tools and knowledge to maintain, repair, and install. Estes Services technicians are equipped to handle any controls, including pneumatic controls.
The equipment common for most pneumatic control systems includes:
Air Lines
Air lines connect the supply air to the control devices; the line can be either polyethylene or copper tubing.

Compressed Air Source
A compressed air source, stored in a receiver tank with the amount of pressure capable of providing energy to all the pneumatic devices for the system.

Pressure Reduction
A station dedicated to pressure reduction to reduce the receiver tank pressure to a typical operating pressure, which varies between 15 and 25 psig.

Filter
An oil removal filter and refrigerant air dryer to keep the downstream air dry and oil-free.

Control Devices
Thermostats, humidistat controllers, valves, and dampers are common control devices.

Schedule a Free Commercial HVAC Consultation

Whether you're looking for the installation, maintenance, or repair of commercial HVAC control systems, we can discuss the best options for your unique needs. Our NATE-certified technicians can help you achieve the best control and output of your commercial HVAC system. Schedule a free consultation with Estes Services today.