Atlanta Residential Indoor Air Quality Service
Residential Indoor Air Quality in Atlanta, Georgia
Having good indoor air quality is a necessity, as you likely already know! Many pollutants and contaminants in the air of your home can be reduced with certain products offered by the team at Estes Services. If your heating and air conditioning system isn't functioning properly, you could be unknowingly exposed to many different contaminants in your home. Poor indoor air quality greatly affects homes that have people with respiratory problems like allergies and asthma, but can cause issues for anyone in your household. Keep your home and family healthy and ask a team member today about the various indoor air quality products offered by Estes! Get in contact with us via our contact form or by phone to see how we can help!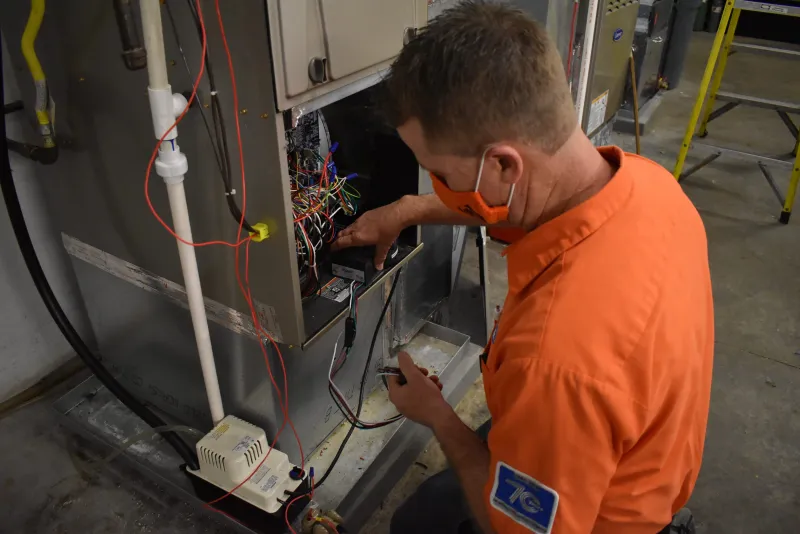 Benefits of Improved Indoor Air in Your Home
Easier to Breathe
If you've been finding that it's become a challenge to get a nice, easy breath of air in your home, you're probably in need of improved indoor air quality. Air that is contaminated by allergens or bacteria can wreak havoc on the lungs of those within your household. If someone in your home is dealing with asthma or has any other breathing problem, the last thing they need is poor indoor air quality within their own home.

Better Sleep
When you're able to breathe free and easy with no problems, you'll find that you're able to get rest much more easily. Additionally, your chances of getting a sickness or illness would decrease dramatically as potential airborne illnesses are taken out of the air. You're more likely to get a great night of sleep when you're feeling well and healthy, rather than when you're feeling under the weather.

Less Allergy Symptoms
While we commonly think that allergens are only bad during the spring and fall months, allergies can last all year long when you have poor air quality in your home. This happens as allergens and bacteria are allowed to float freely through your Atlanta, GA home, affecting everyone as they breathe in the air. When you improve your home's overall air quality, you'll notice less allergy symptoms amongst your family members that commonly struggle with symptoms.

How Can Estes Help?
When the time comes that you choose Estes to help with your home's indoor air quality, there's a number of steps we take in order to improve your home's air quality.
We perform the inspection of your current air quality and review the results, we'll recommend certain products depending on the results in your home, and provide you with the necessary information to make the best choice for your house.
When a decision has been made about the product you're choosing to combat your home's current air quality, we'll perform the complete installation of the product and make sure that it's running and functioning as it should.
Contact Estes Today
When it comes to improving your home's quality of air, we know that you have a variety of companies to choose from. That's why when you choose to work with Estes, we take your home's quality of air very seriously. We'll make sure that the complete removal of any allergens and bacteria has been executed.
No matter what type of air quality products that you're in need of, Estes can provide a solution. From humidifiers for your HVAC system to UltraViolet air purifiers, we're confident that we will get you the products that you need to improve the comfort of your house.
Homes across the Atlanta area have been trusting Estes with their air conditioning, heating, plumbing, and electrical problems for years. When you're ready to request an appointment with Estes, contact or call us as soon as possible. We'll ensure that your home gets proper attention and time, while providing the best service in Atlanta and the surrounding areas.
View Our Lineup of Products
Keeping Your Home Comfortable Since 1949