Fayetteville, GA Air Conditioning Installation
When temperatures soar above 90 degrees during the summer months in Fayetteville, GA, homeowners here need a reliable air conditioning system that can hold up during the hottest days of the year. An untimely breakdown can leave you and your family to sweat it out inside, leading to an uncomfortable and even dangerous situation.
To avoid this situation altogether, consider replacing your older air conditioning system with a newer, more efficient one. Not only will you decrease the chances of a breakdown when you need your air conditioning system the most, but you'll also save money on monthly energy bills and expensive repair costs.
If you're looking for a reliable and trustworthy AC installation company in Fayetteville, Georgia, look no further than Estes Services. Contact us today to schedule an appointment with one of our NATE-certified heating and cooling technicians.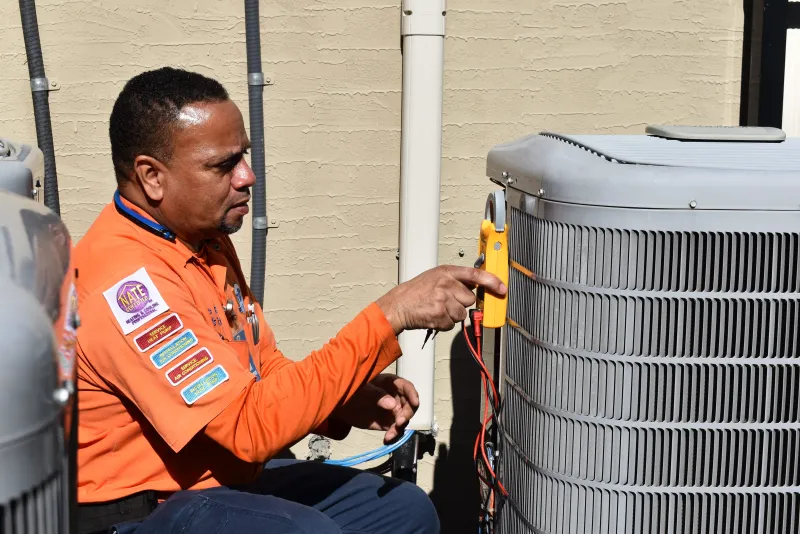 Benefits of Installing a New Air Conditioning System in Fayetteville
Older air conditioning systems become less efficient over time as they receive wear and tear that affects their performance. Over time, you'll notice higher energy bills and more frequent repairs. These issues can be solved with the installation of a new air conditioner. Some of the benefits of installing a new AC include:
Higher Efficiency
Air conditioning technology has significantly improved over the years, improving cooling efficiency by as much as 40% compared to older units. By having a new AC installed, you'll be rewarded with significantly lower energy bills.
Fewer Repair Bills
Is your older air conditioner frequently breaking down, causing expensive AC repair bills two or more times per year? With a new air conditioner installed in your Fayetteville, Georgia home, you can eliminate untimely repairs and their associated costs.
Improved Comfort & Health
Installation of a new air conditioning system will eliminate any comfort issues you're currently experiencing, such as hot and cold spots around the home, high humidity levels and poor airflow. A new AC results in increased cooling power and a more comfortable home environment for you and your family to enjoy.
A new HVAC system does a better job of filtering out harmful contaminants and particles such as bacteria, dust, dander and allergens. This is especially helpful for those who suffer from asthma, allergies or other respiratory illnesses.

Increased Home Value
A new AC will definitely increase your Fayetteville, GA home's value and could be the difference between a buyer choosing your home or another similar home with an old HVAC system. Old, deteriorating, and broken-down air conditioners are definitely red flags for home buyers, as they know they'll be on the hook for a replacement before long.
Financing from Estes Services
Having to suddenly replace your home's AC isn't something that is typically budgeted for. That's why Estes Services is proud to offer financing options through Wells Fargo for those with approved credit. Financing new HVAC equipment helps make monthly payments more affordable. Give us a phone call today to learn more about our financing options.
Estes Services in Fayetteville, GA, also offers special offers and coupons ranging from discounts on new HVAC and plumbing equipment to free estimates for some services. Click on our special offers and coupons page to view our most recent offers and coupons.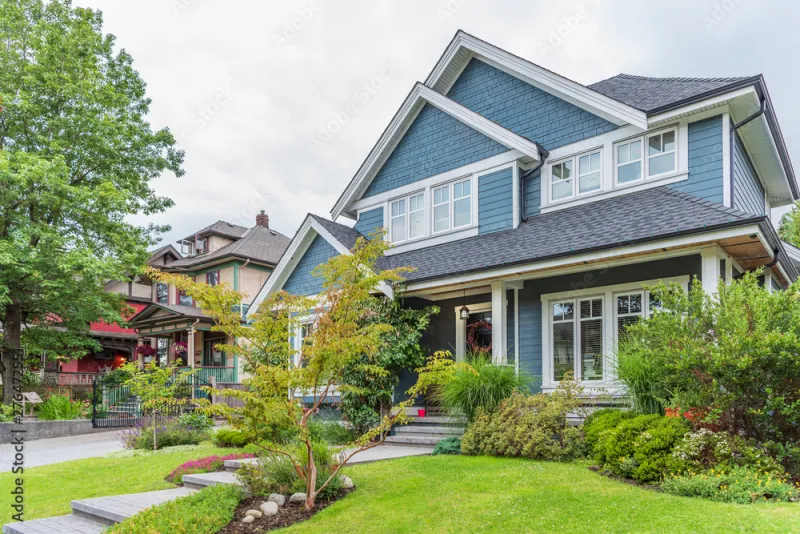 Trust Estes Services for AC Installation in Fayetteville, GA
Estes Services has served the greater Atlanta metropolitan area for over 73 years and is proud to offer the residents of Fayetteville, GA, outstanding cooling services, including AC installation, maintenance, and repair services. Our heating, air conditioning, and indoor air quality technicians are expertly trained and receive ongoing training on the latest installation techniques.
Don't trust just any company with your home's HVAC services in Fayetteville, GA; contact the trusted heating and air conditioning technicians at Estes Services. Contact us today to schedule service.