AC Repair Atlanta Service
Top-Quality Air-Conditioning Repair for Greater Atlanta
Has your air conditioner stopped working in the middle of summer? Contact your Atlanta air conditioning repair technicians for immediate service to repair hvac. Estes Services will be at your door in no time with the right solution. For over 70 years, we have provided top-notch AC repair services for all makes and models of air conditioners and cooling systems across the entire metro Atlanta area. Whether your system needs a basic issue resolved or a full replacement, we are the team to call. So don't waste time searching for "AC repair service near me." Next time you come home to a broken AC, call Estes Services to restore comfort to your Atlanta home.



Residential AC Repair Services in Metro Atlanta

We service all major brands and all types of air conditioning systems, including central air, heat pumps, mini-split systems, and ductless systems. Most HVAC problems can be prevented with regular maintenance. The truth is, it doesn't matter who installed your air conditioner or what make or model it is — our heating and air conditioning repair technicians can fix it! Our air conditioner repair team is so confident that we guarantee your 100% satisfaction. Here are the types of AC repair services we offer:
Refrigerant leak repair and recharge
Compressor repair
Fan belt replacement
Fan blade repair
Electrical repair
Blower motor replacement
And more!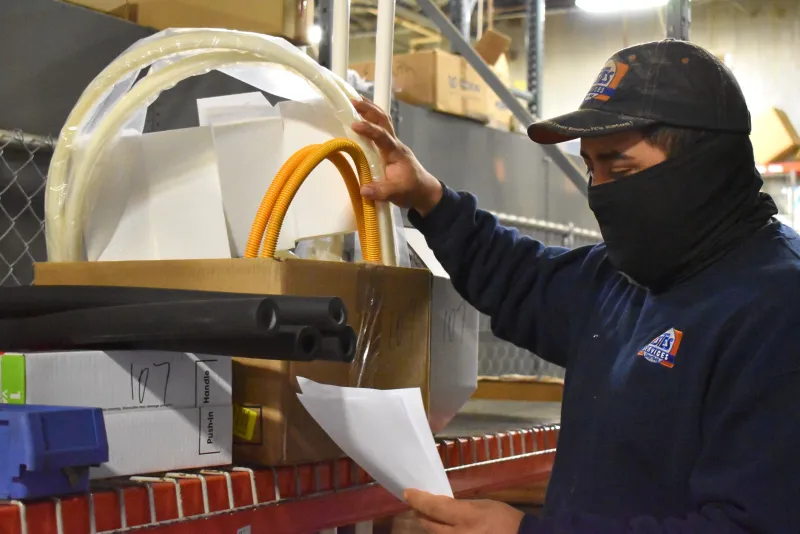 Do I Need to Schedule Residential AC Repair?
Estes is the best AC repair company in Atlanta to call when your air conditioning isn't working correctly or not at all. Here are some of the most common reasons to schedule AC repair:
No Power
If the air conditioner doesn't turn on, make sure it's receiving power (in other words, no circuit breakers are tripped) and that the thermostat is set to "cool." If this basic troubleshooting doesn't work, call Estes.
Poor Airflow
Try changing your air filter. If that doesn't improve airflow, let us inspect your system and fix whatever's wrong. You may need duct cleaning services to increase airflow.
Lukewarm Air

Set the thermostat to "auto," not "on." If the air coming from supply registers still feels lukewarm, the compressor may have failed, or the refrigerant may be low due to a leak.

Strange Noises or Smells

From squealing or grating sounds to pungent or musty odors, don't ignore these signs that something's wrong with your air conditioner.

Trust the Atlanta Residential Heating and
Cooling Professionals at Estes Services!

Customer service is our top priority. Before we perform your AC repair service, we diagnose the problem and explain your system options and prices. Once you have all the information you need to make an informed decision, we'll move forward with your repair. If you decide it's time to throw in the towel, we can also replace your aging air conditioner with a new, high-efficiency model.

Our team members are dedicated to exceeding your expectations 100% of the time. Our team members are equipped with fully stocked service vehicles to avoid unnecessary trips across metro Atlanta that can waste your valuable time. In addition, with the newest, most advanced HVAC equipment and a highly trained staff, we have the tools to handle any air conditioning repair in Atlanta, GA, no matter how complex.
Contact Estes Services to restore your home's air conditioning system today!