HVAC Newnan, GA | Plumbing & Electrical

Providing HVAC, plumbing, & electrical services near Newnan, Georgia

HVAC, Plumbing, & Electrical Company in Newnan, GA
Estes Services is an HVAC, plumbing, and electrical company in Newnan, GA. Since 1949, we have been a locally-owned and operated, three-generation family business that helps make sure your indoor comfort is "always just right."

We are the #1 choice for homes and businesses in Newnan that need repair, replacement, or installation work for their HVAC, plumbing, electrical, and IAQ.
With our great specials and coupons, and special financing, we make it easy to keep you and your family safe, comfortable, and healthy all year long. Plus, our Estes Easy Order program enables you to get a new system for one low monthly payment, which covers installation, a 10-year warranty, and two years of maintenance.
Not to mention, our Maintenance Membership Plans have you covered with affordable monthly payments that ensure your systems are well-maintained. It's that Easy; It's Estes!
· Local & family-owned company
· Excellent customer service
· Specials and coupons
· Special financing
· Maintenance memberships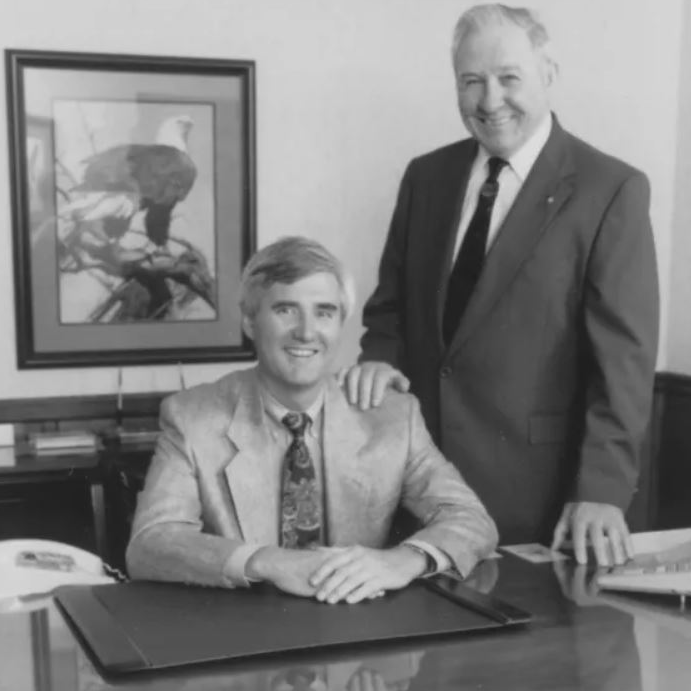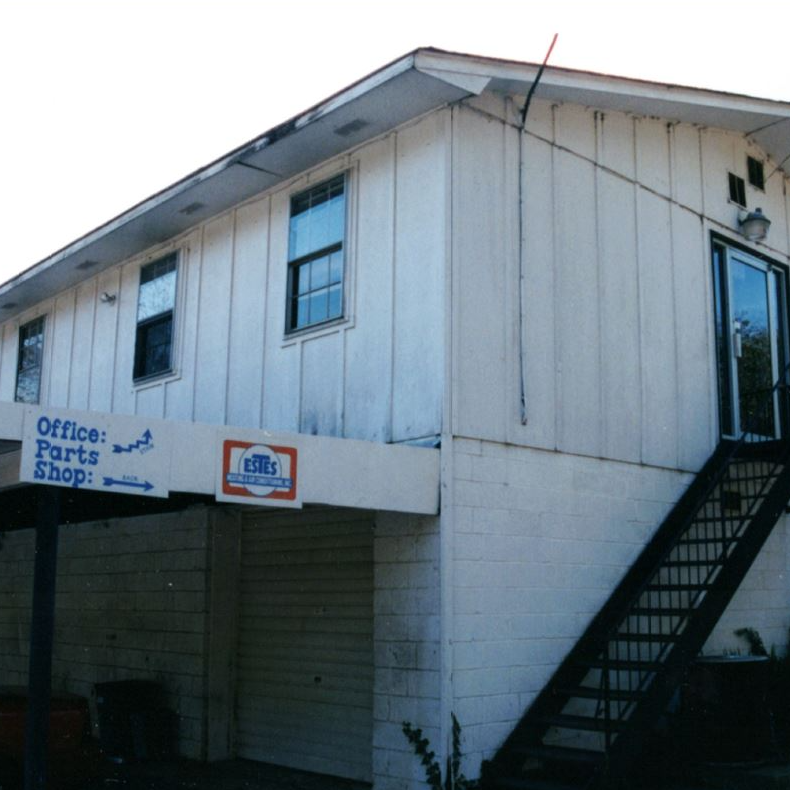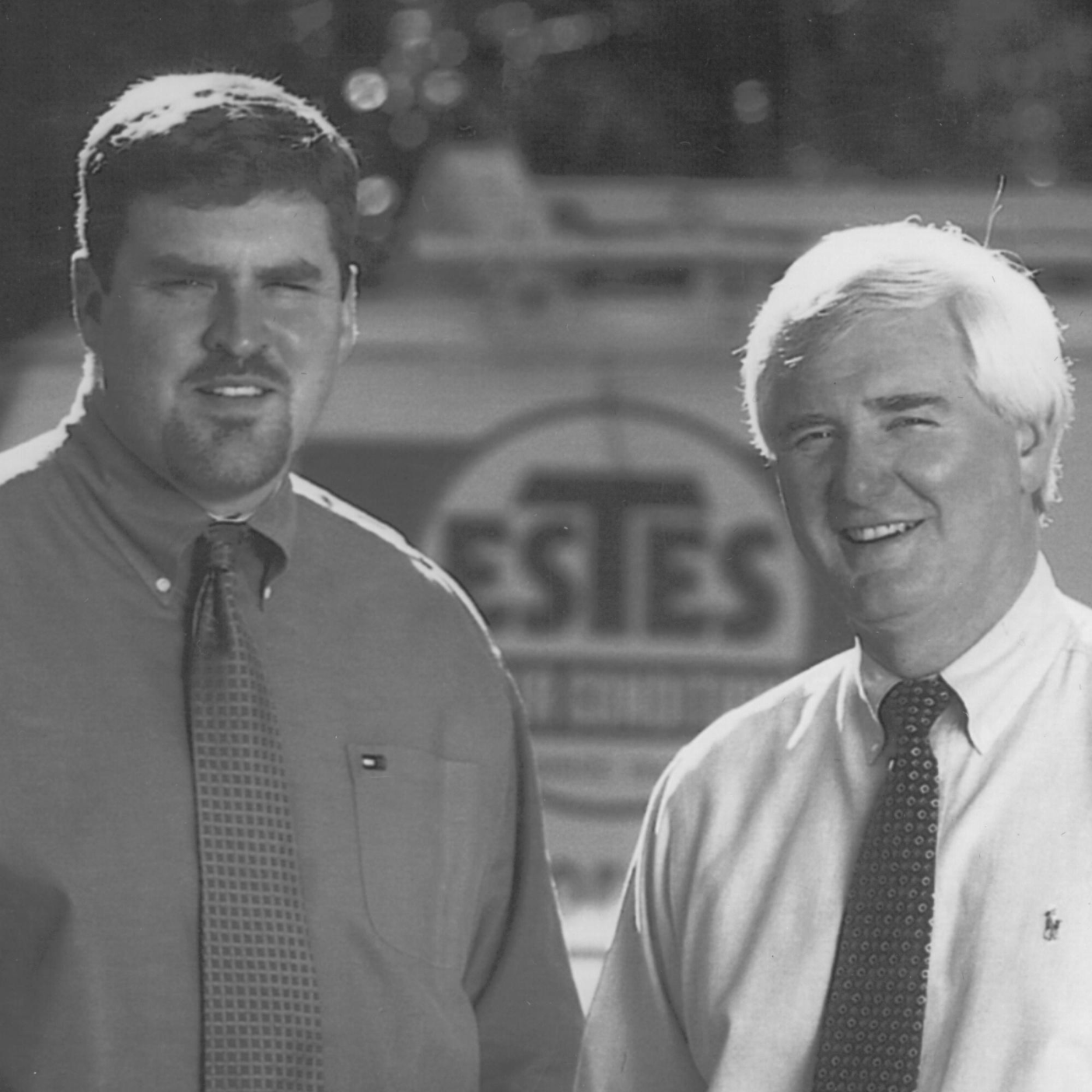 HVAC Newnan, GA

Estes Services provides residential and commercial HVAC services in Newnan, GA. Our licensed and NATE-certified HVAC technicians perform top-quality HVAC repair, replacement, and maintenance work with excellent customer service.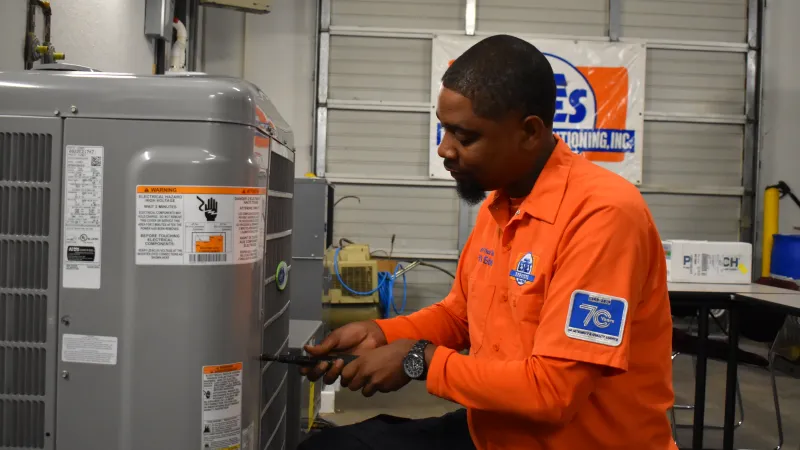 Air Conditioning Repair Newnan, GA

Does your air conditioner possibly need a repair? Common signs that your unit may need repair include lukewarm air, no power, poor airflow, strange noises, or bad smells. This isn't optimal comfort. So, if you are encountering one or more of these signs or haven't had service in a while, it's time to schedule your air conditioning repair service.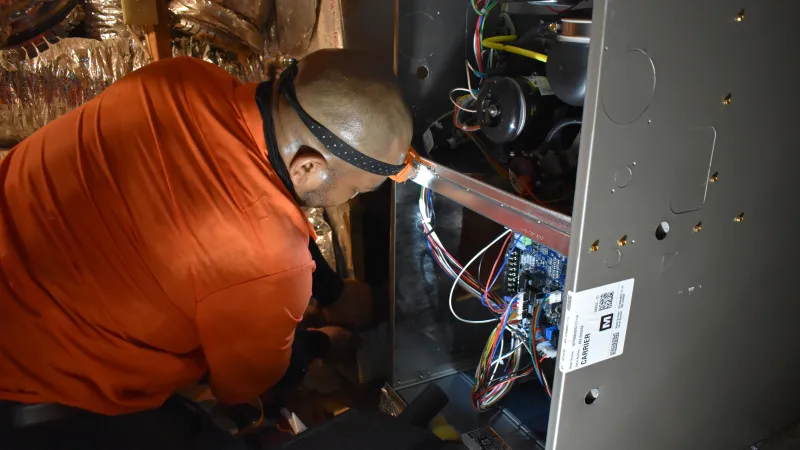 Air Conditioning Replacement & Installation in Newnan, GA

We provide air conditioning replacement and installation services in Newnan, GA. We can help you choose the best system for your home or business. As proud partners of Carrier, we offer quality products that have excellent warranty agreements and durability.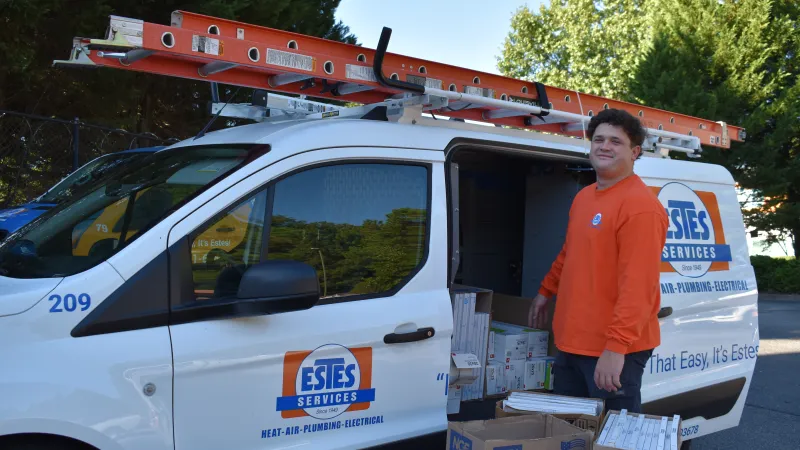 HVAC Maintenance in Newnan, GA

Our Maintenance Membership Plans are an excellent way to keep your systems on a regular schedule for equipment longevity and energy efficiency. Ensure proper HVAC maintenance today by joining one of our HVAC plans.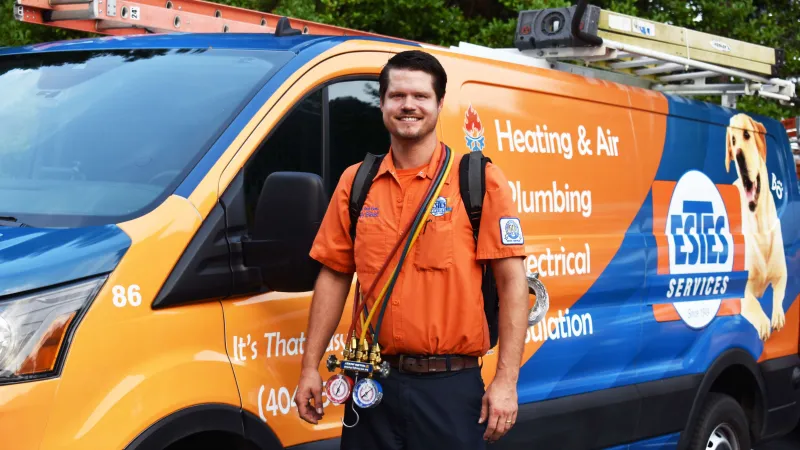 Furnace Installation
Is it time for a new furnace? A new system can provide better comfort, energy efficiency, and indoor air quality. We provide top-quality furnace installation services.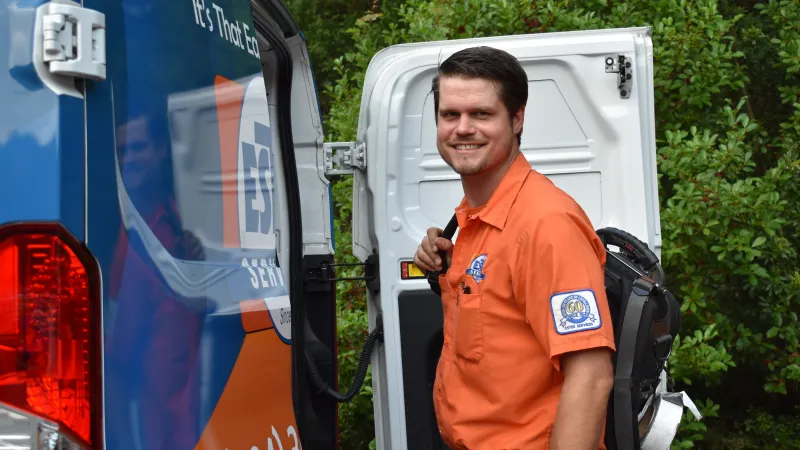 Heating Repair
Is your furnace not properly performing? Fret not—our top-rated technicians repair every make and model of heating equipment. If you're experiencing problems with your furnace, give us a call today.
Plumbing Services in Newnan, GA

We provide home plumbing services to the Newnan, GA community. As you already know, plumbing issues are an inevitable part of homeownership.
Whatever plumbing issue you are encountering, you can count on Estes Services to solve it. We offer a variety of home plumbing services no matter how big or small it is:
Sewer line repair and replacement

Problems with your sewage system can arise throughout the course of your homeownership. Such problems could be from flushing non-flushable items, pouring grease down the drain, having pipe damage, or having tree root damage.
Just like other plumbing systems in your home, your sewage system must be regularly cleaned and well-maintained. If you're experiencing any of the following warning signs of a sewer line leak, it's time to call a plumber:
● Weird noises from toilets
● Lack of water in toilets
● Sewer smells
● Sewage backed up in your bathtub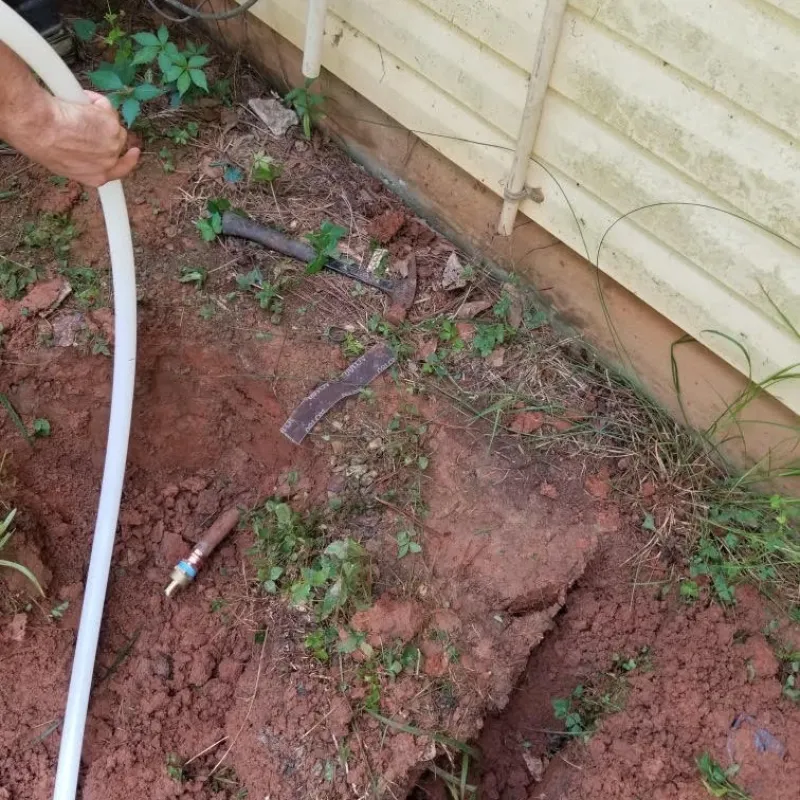 Waterheater repair and replacement

We make your water heater repair, and replacement needs simple and easy. Our plumbing experts can help you resolve any water heater issues that you may have. In addition, if it's time to replace it, they can help you select the best hot water heater for your home. We have traditional and tankless water heaters and gas and electric.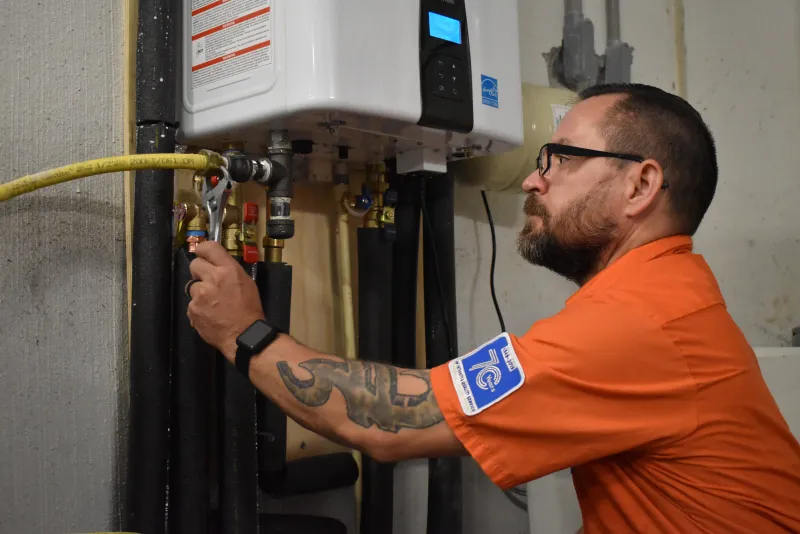 Leak repairs

Leaks come in all shapes and sizes. Sometimes, it can be difficult to find the source of a leak. Our experienced plumbers are very knowledgeable about leak detection methodologies so that the leak can be fixed once and for all.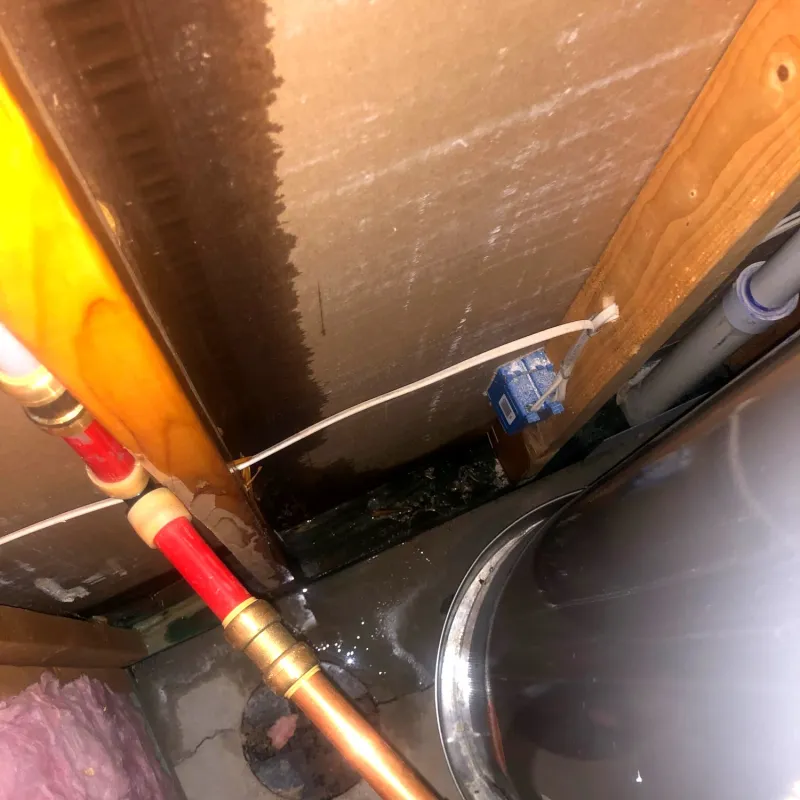 Fixture installation

We provide plumbing fixture installation and repair services for nearly every fixture throughout your home, from faucets, sinks, toilets, shower heads, and more.

Our friendly service, top-quality work, and excellent Maintenance Membership plans

make it easy to maintain your home's plumbing systems.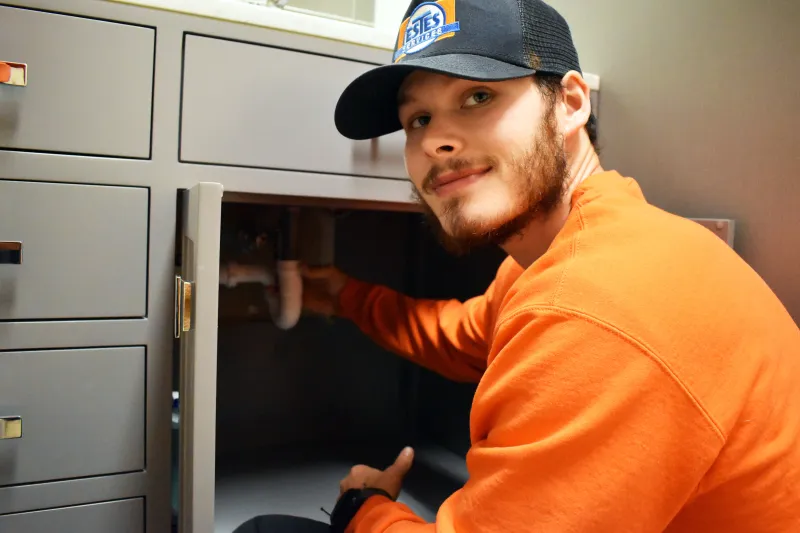 Electricians in Newnan, GA

Are you in need of an electrician? Depend on our licensed and insured electricians in Newnan, GA, to provide you with solutions for all of your residential electrical needs, such as: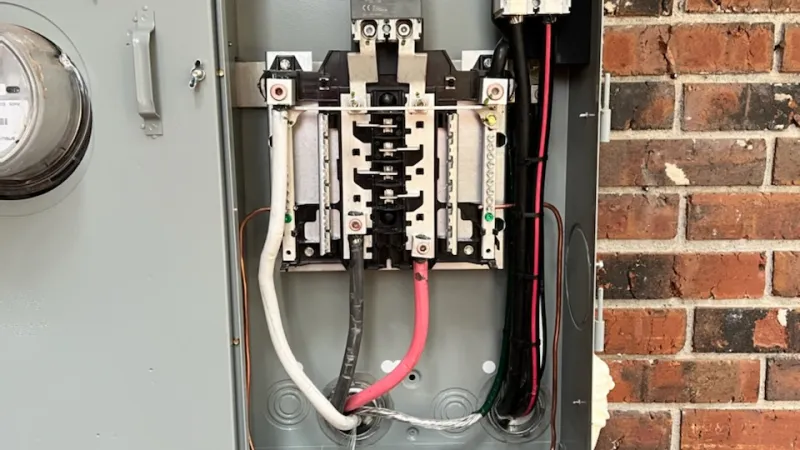 Electrical panel repair & replacement

Do you have a faulty circuit breaker in your home? Common signs include burning or fishing odors, your breaker tripping or being too hot to touch, wire damage, and/or strange noises. If you are encountering any of these signs, it's time to schedule a service with us today. Our electricians can determine if an electrical panel repair or replacement is needed.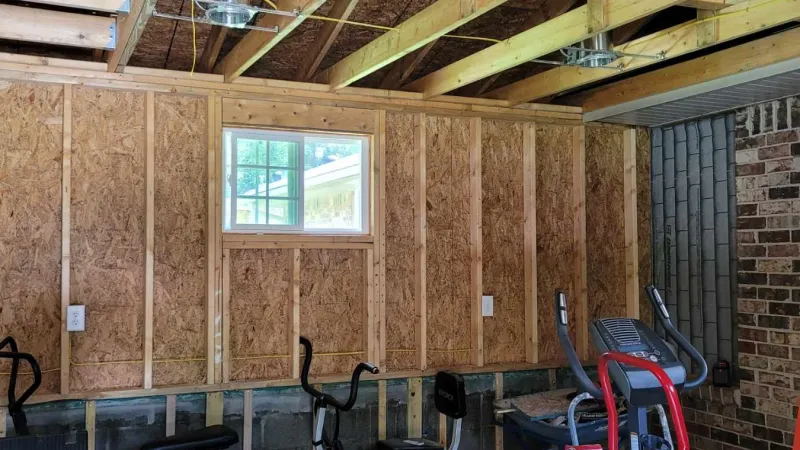 Home wiring upgrades
We provide home wiring upgrade services. This service may be needed if your home has outdated wiring or you have recently installed new devices or appliances.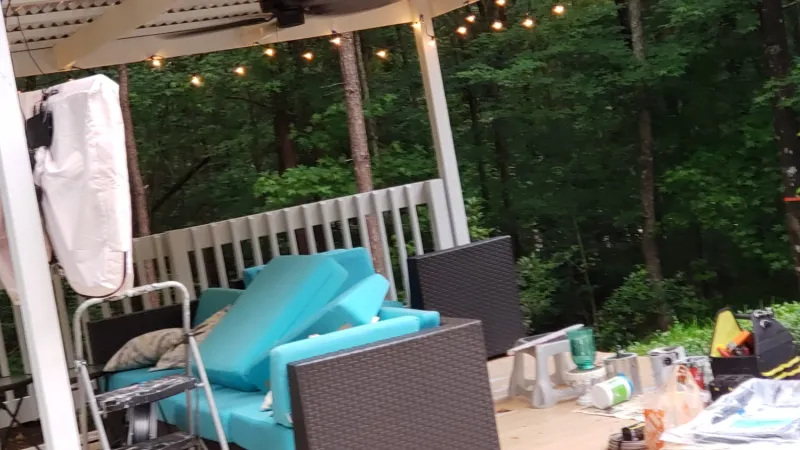 Pool Lighting
Our highly-skilled, certified electricians at Estes Services are here to help you improve the comfort and safety of your home. Let our experts get your home's electrical system running smoothly again. It's that Easy; It's Estes!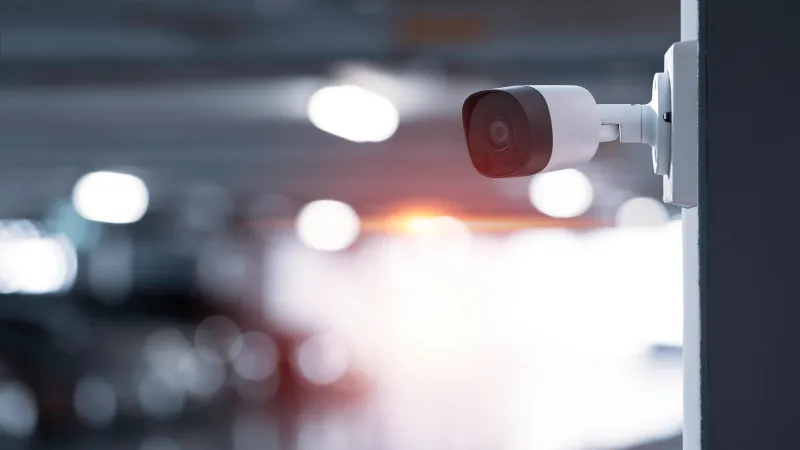 Smart Devices
Our Newnan, GA, electricians also provide smart home installation services, including for security cameras, video doorbells, smart thermostats, smart plugs, smoke alarms, and voice devices and speakers.

Estes Customers Reviews
Hear from our customers on why we're their #1 choice
Very professional staff. Hunter provided excellent service and recommendations.
Tina Lankford

5-STAR Google Review. HVAC system repair
We had biyearly service this month. Paul Harrison did a complete review of system. He was excellent. Took pictures, discussed problems and recommended a new system to replace our 20+ a/c and furnace. Bad news for us, but thankful that he did a...
MaryLou Heitner

5-STAR Google Review. Service: A/C system maintenance
Pretty much the only company that was responsive to provide both a water heater and an HVAC replacement for my condo. All the same day too! Leverne did a great job scheduling everything. Taylor and Paul were able to make quick work of the water...
Allison Ehle

5-STAR Google Review. Service: Install AC, Water heater installation, Thermostat installation, Installation
Estes Education Center
Stay Updated on the "Bo Knows" Education Center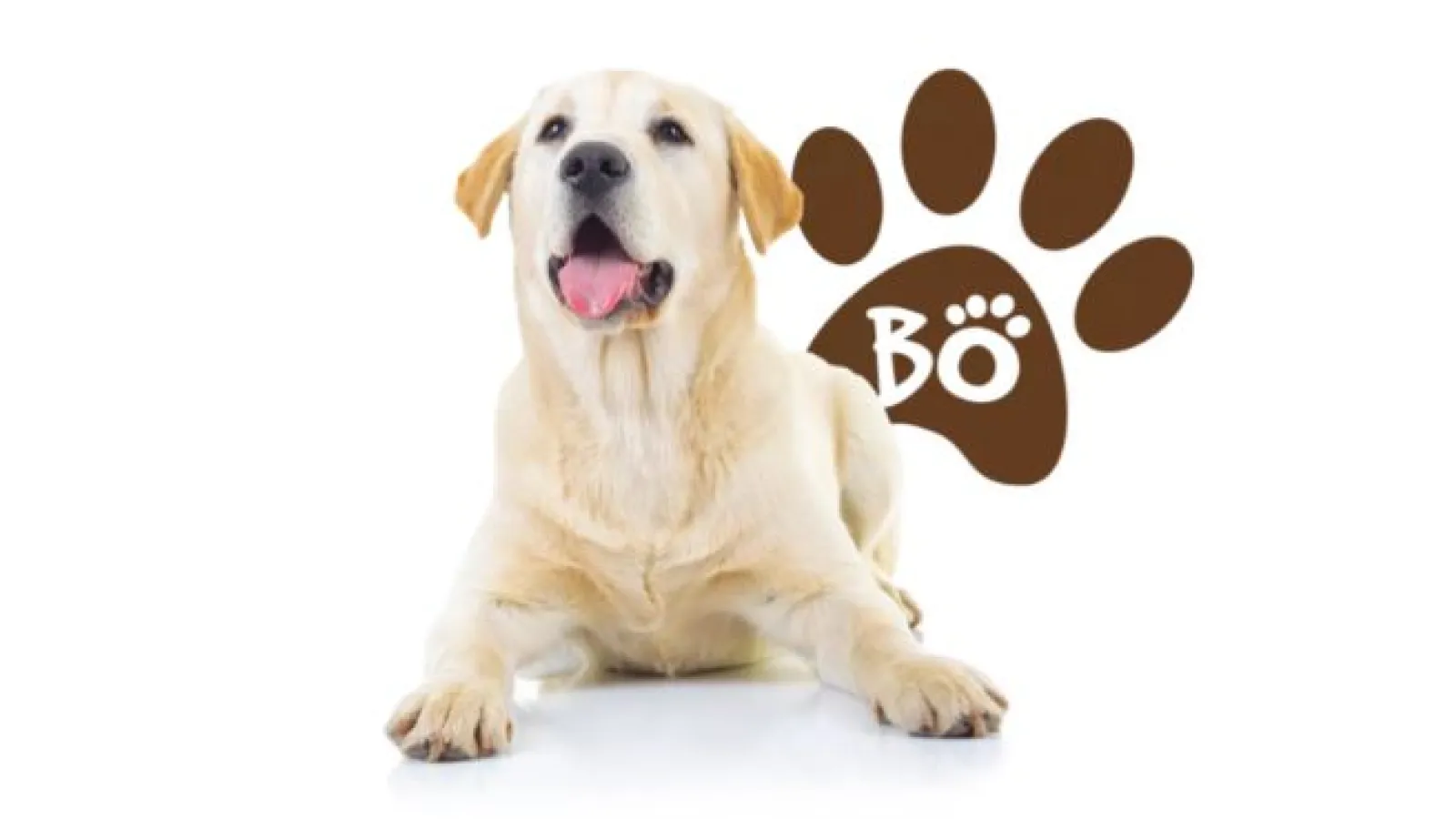 Meet Bo
Metro Atlanta has seen our trademark yellow lab in some Estes Services advertisements. The first was Jake, who created the brand and represented Estes Services for seven years, always willing to do whatever was needed to help the team! It was a sad day when he died of cancer at 11. By that time, thousands of people had seen his smiling face, and many called to ask, "What happened to Jake." Little did they know that young Bo was waiting in the wings. Since then, he has helped us convey many messages, always willing to work for a pat on the head and a few dog bones.