Estes Plumbing Repair & Installation Services
Looking for the Best Atlanta Plumbers?
Call Estes Services!
For more than 73 years Estes Services has assisted Atlanta homeowners with comfort services. As a family-owned and -operated business, we work hard to give our customers the trustworthy workmanship you deserve. When you find you have a leaky pipe, a slow drain, clogged garbage disposal or your water heater dies…call Estes Services. It's that easy!

Plumbing Services in Atlanta
Installation Services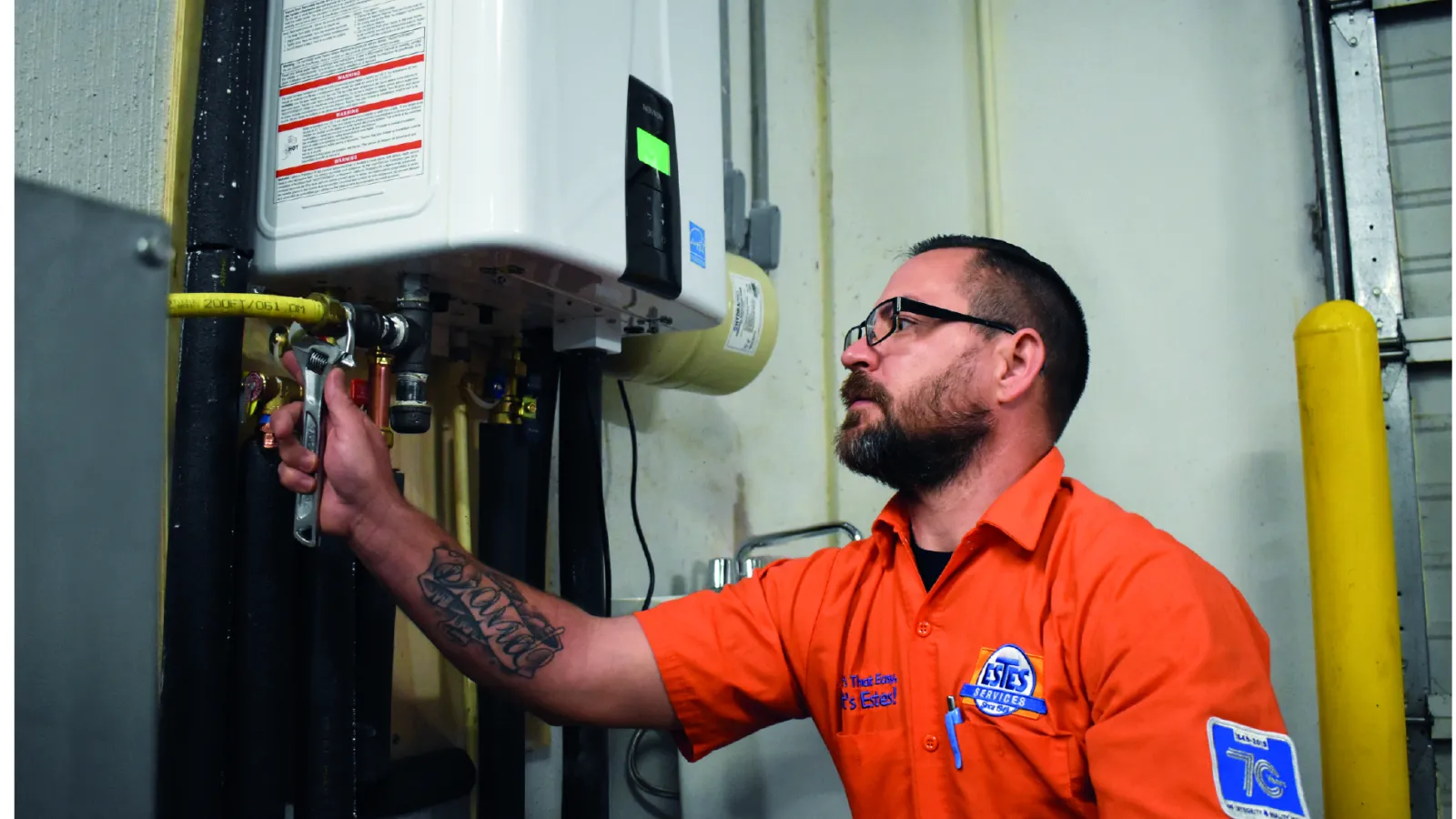 Water Heater Installation
Replacing a tank water heater or you're interested in a tankless water heater installation? We've got you covered. While tank water heaters remain more affordable for most homeowners, tankless water heaters save utility costs and last nearly twice as long. There's a lot to love about tankless water heaters. If you're interested, ask for a free estimate and information about finance options.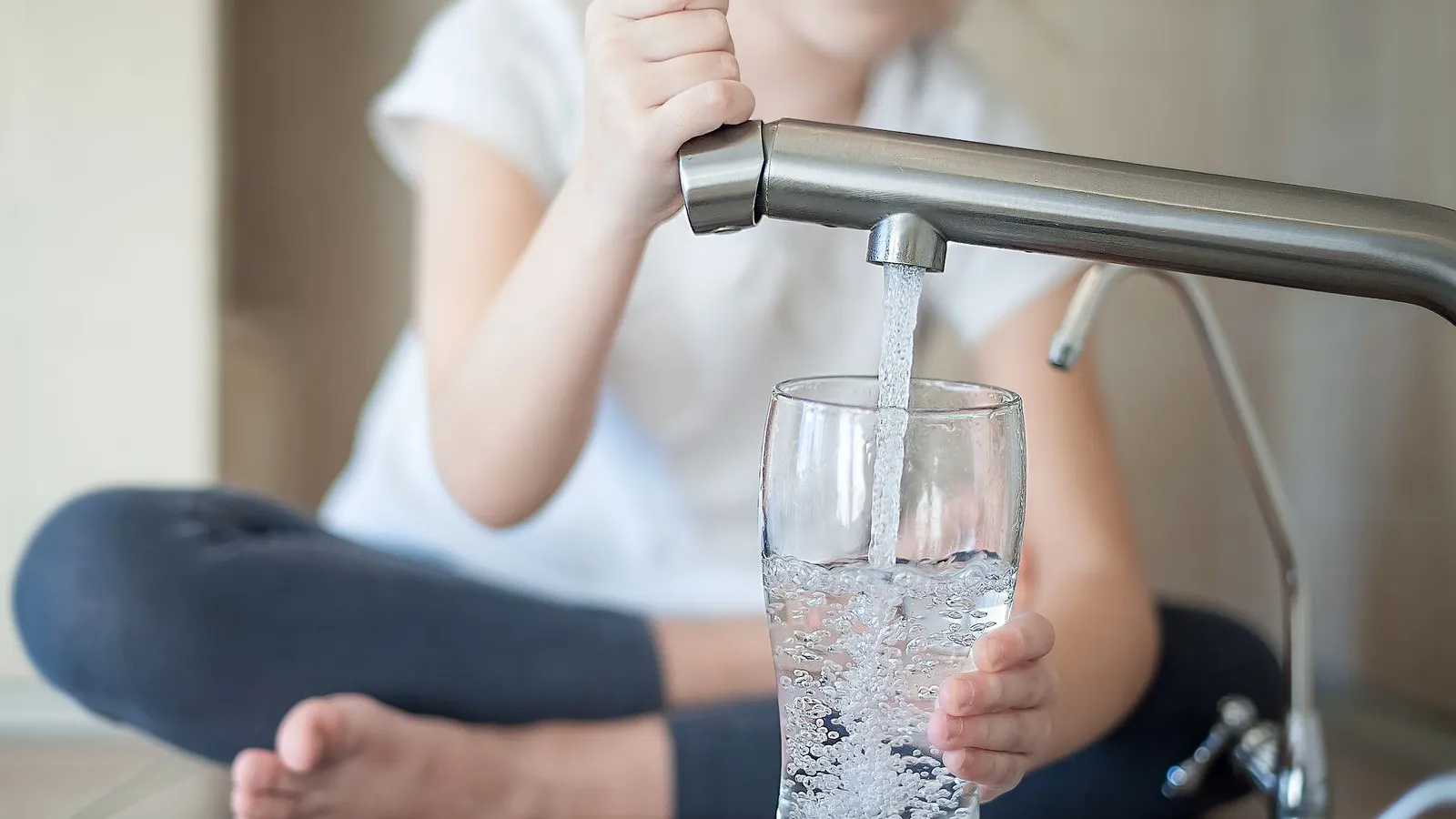 Water Filtration System
Get rid of the bottled water and enjoy healthy water that tastes good straight from the tap. Say goodbye to the contaminants, invest in the health of your family and do the environment a favor at the same time. Need a water softener? Soft water is better for bathing and for washing dishes and clothes. Plus, it eliminates water spots on dishes and shower doors. Estes' plumbers install water softeners.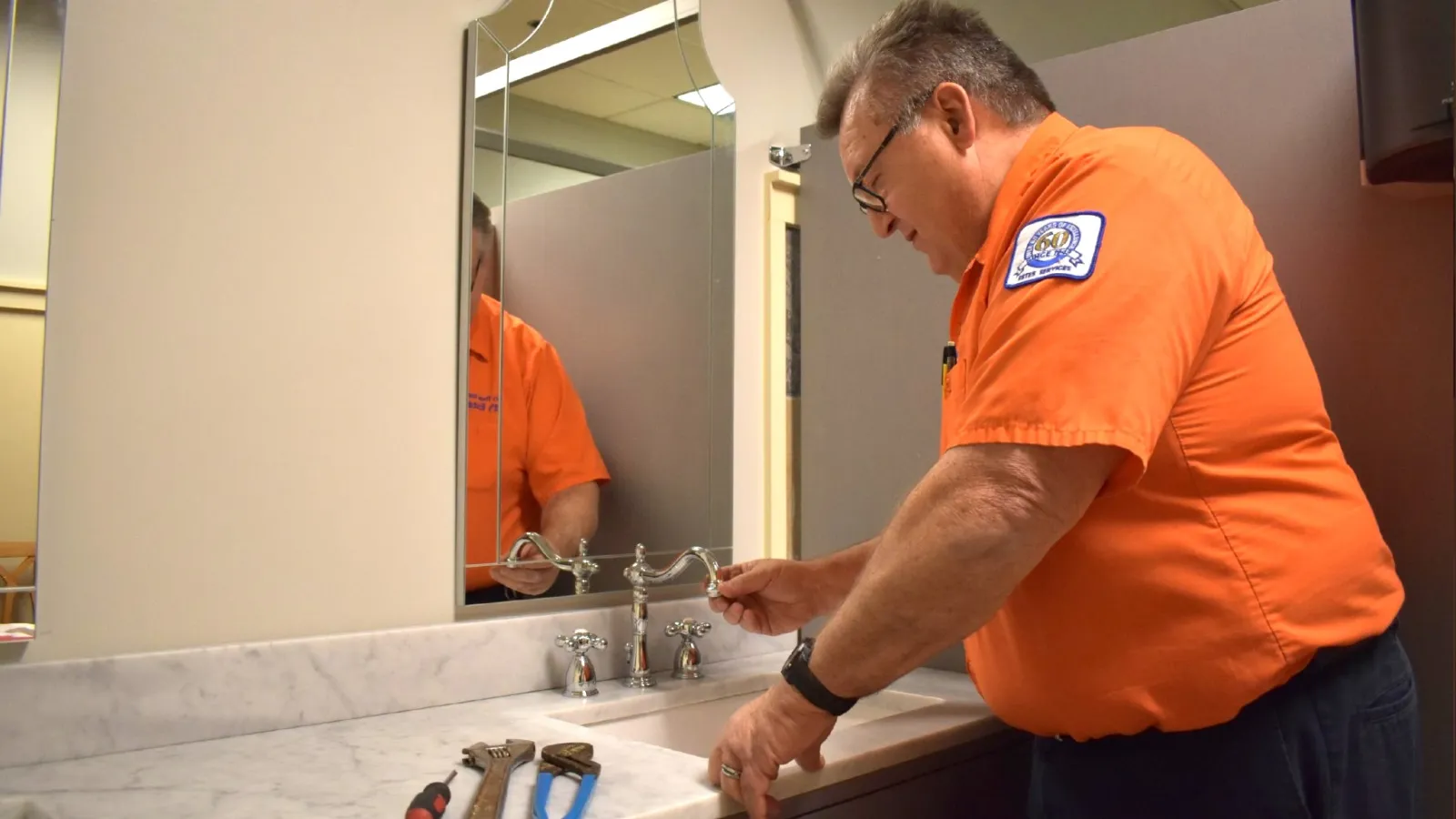 Toilet Installation/Faucet Installation
Ready to get rid of the tiny, water-wasting toilet that came with the house? Interested in refreshing your master bath with new faucets? We carry a selection of modern and efficient plumbing fixtures. Our plumbing consultants are happy to help you select the best choice for your home. Afterward, our licensed plumbers install them quickly and correctly.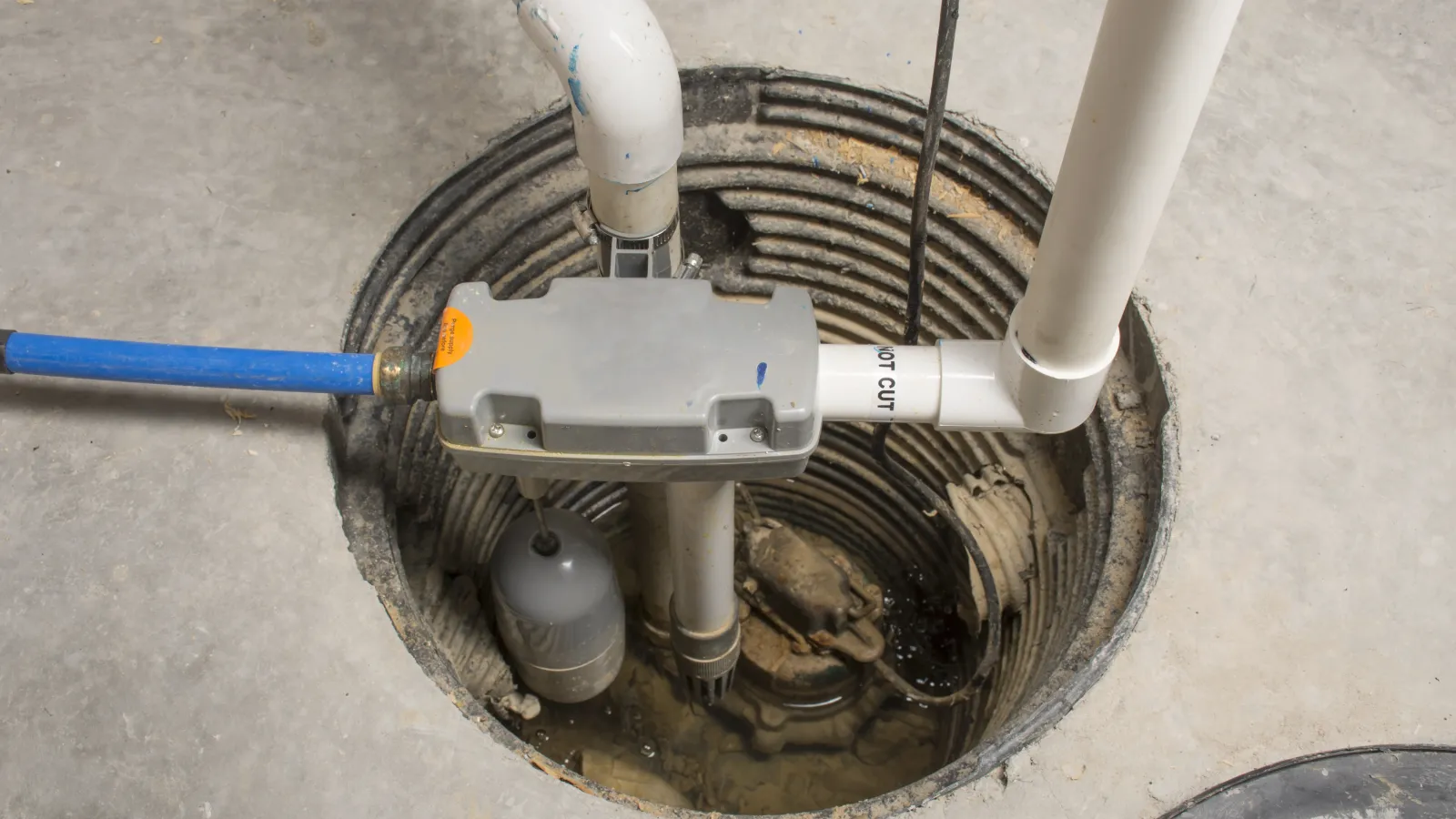 Sump Pump Installation and Sump Pump Replacement
Finishing your basement? You need sump pump installation. Protect your investment with a sump pump and backup sump pump. If your current sump pump is close to ten years old, consider a sump pump replacement. Water damage restoration costs a lot more than a sump pump. Even if you have homeowners' insurance, your rates will likely increase or worse, your carrier could drop you. Increase your property value and provide peace of mind with a new sump pump from Estes Services.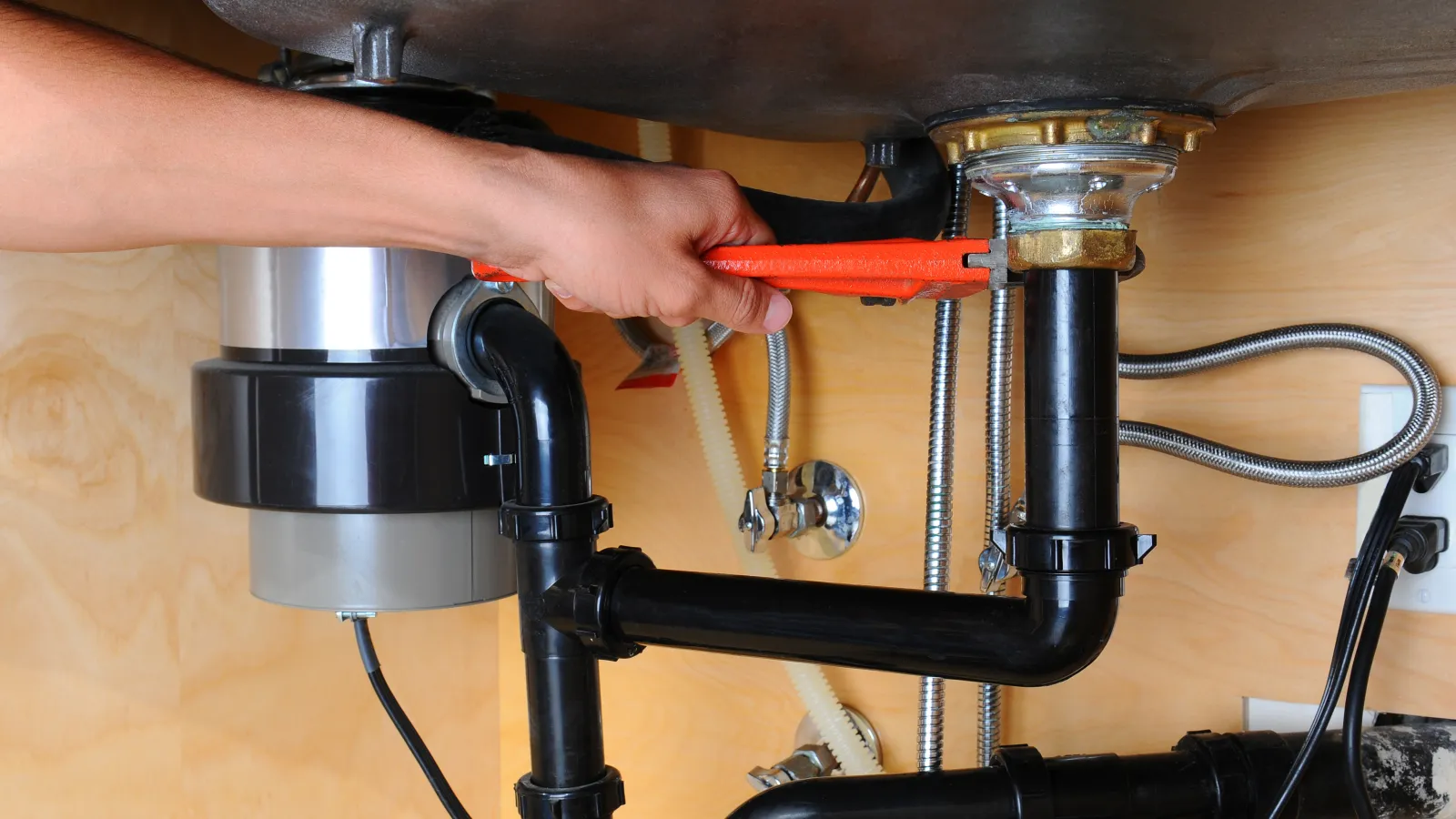 Garbage Disposal Installation
We offer different garbage disposal models with various motor capabilities. Enjoy a professional installation and get back to cooking!

Regular Plumbing Issues
Homeowners deal with various water problems. They range from mildly annoying like a dripping faucet to thousands of dollars in water damage from a leak or overflow. Here are some common plumbing issues our licensed plumbers regularly handle:

Clogged toilet
Running toilet
Low water pressure
Slow sink drain
Water heater produces cold water
Water heater springs a leak
Garbage disposal jam
Clogged drain
Dripping faucet
Sewer system backup (slow drains, odors, etc)
Clog in water line to dishwasher, fridge, ice maker, etc.
Sump pump won't turn on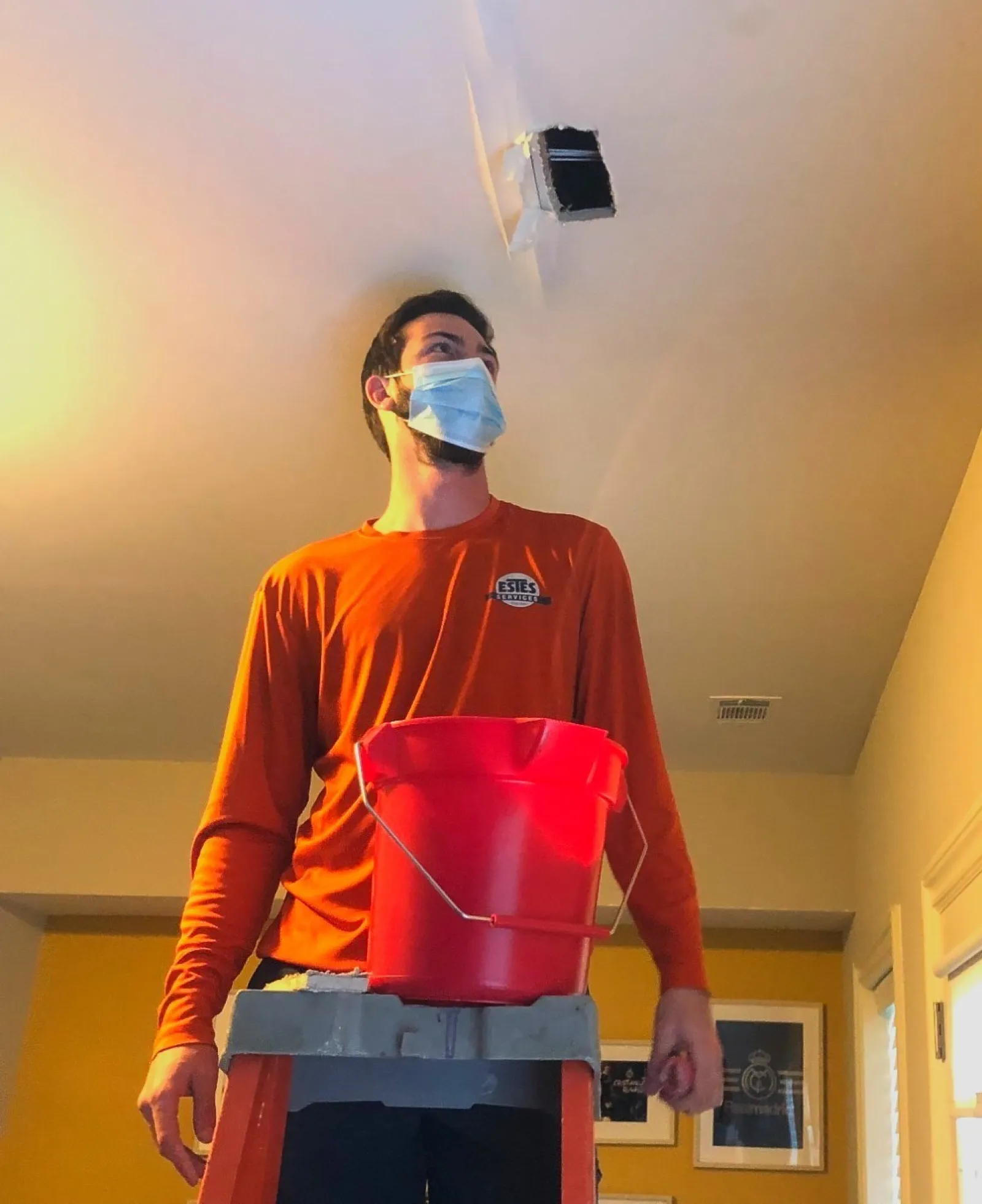 Cleaning vs. Clearing
In some cases, the plumbing repair is localized to a fixture, like a faucet. In other cases, the problem is within the pipes. Our licensed plumbers are happy to help get things flowing again with drain cleaning or drain clearing.
What's the difference? These terms are sometimes used interchangeably and sometimes from plumbing company to company. An inexpensive solution to a slow or clogged drain can be to puncture and/or break up the clog. A more comprehensive fix is to flush the drain of all debris and material.
Our plumbers also work with homeowners for leak detection. Have low water pressure? Check other faucets and with neighbors. If the low pressure is limited to your house or to one faucet, ask for leak detection. Another sign is an unexplained high water bill.
Other plumbing problems are due to sewer lines. Older homes with clay pipes or pipes connected to old municipal pipes often experience sewer line issues. Other issues are due to tree roots in the sewer line.
Our team uses a camera inspection to determine the exact cause before recommending a course of action, such as sewer line repair, sewer line re-piping or sewer replacement.
Emergency Plumber in Atlanta
What qualifies for a plumbing emergency? Great question. Here's a handy list of situations to help you decide if you need emergency plumbing services or it can wait:

Toilet
Any situation with a clogged or broken toilet if it's the only toilet in the house. If any toilet in your home has overflowed and sewage water is damaging your home, give us a call.

Water leak

A water leak from any source - a broken water heater, the water line from the refrigerator, dishwasher, ice maker, a frozen/burst pipe - can quickly create major damage. Avoid thousands of dollars in water damage restoration with a quick plumbing repair.

Sewer line backups

Is there a rotten egg odor, sinkholes or a swampy quality to your yard? You likely have a clog in your sewer line which causes even more damage and inconvenience to you and possibly your neighbors too. Do not use sinks, showers or toilets if you think you have a sewer line backup.

Blocked or clogged drain

One clogged drain might not seem like much but if it backs up and overflows, it could easily cause major damage. If sewage is involved, even more. Call for plumbing services.

Home Plumbing Inspection
Whether you're planning to buy or sell a home, or you flip houses as a side hustle, our licensed plumbers provide comprehensive home plumbing inspections. Many plumbing pipe and sewer line issues are left out of standard home inspections.

Be sure you know what you're buying or selling. An inspection from Estes Services reveals any issues. Be prepared and informed with Estes Services.

Common Brands of Water Heaters, Tankless Water Heaters, Sump Pumps
At Estes Services, we offer many model options to meet various budgets and energy goals. To serve you, we repair and service any brand of water heater, sump pump, or plumbing fixture.
Navien
Bosch
A.O. Smith
GE/GeoSpring
Kenmore
Rheem
Whirlpool
Bradford White
EcoSmart
Rinnai
State
Zoeller
Zoeller
Basement Watchdog
Superior Pump
Liberty Pumps
Plumbing Service Plans

Our CEO Tommy Estes pioneered the use of preventive maintenance agreements for heating and cooling equipment when he worked with his dad and our founder N.B. Estes. They proved to be so popular we expanded agreements to include plumbing and electrical systems. You can even have one customized for your whole home, if you like.

Our plumbing preventive maintenance agreement, for example, includes:
Annual plumbing maintenance check
Flush and clean standard water heater (adjustment made for tankless water heaters)
Clean visible clogs at sink and tub stoppers
Priority service scheduling
15% discount on all repairs
One year warranty on all plumbing repairs
If you have multiple water heaters or need to add accessories the agreement is easily modified for you.
Finance Options

When it comes to major plumbing installations, such as water heaters, tankless water heaters, sump pumps, new plumbing pipes for the home or complete sewer line replacement, we offer finance options. If you're interested, please let your Estes plumber know. He or she is happy to assist you with questions or paperwork.
Warranty Coverage

Generally, plumbing installation parts and labor are covered for a year. Manufacturer warranties for sump pumps, water softeners, or water heaters vary. Please ask your Estes plumber for details.