Atlanta Residential Electrical Outlet Installation
Atlanta Electricians Specializing in Residential Outlet Installation and Replacement
Many Atlanta homeowners share common struggles when it comes to household electrical outlets - there's never enough, or the outlets aren't in convenient spots! Today's families have more electronics, appliances, and other electrical devices than generations before, and home electricity needs have changed - the original outlets may not meet these demands.
The electricians at Estes Services are here to help you end the race to claim a charging spot and stop the use of extension cords used for better electronics placement! Our outlet installation services upgrade, add, and relocate outlets throughout Atlanta homes to deliver the ultimate convenience for families.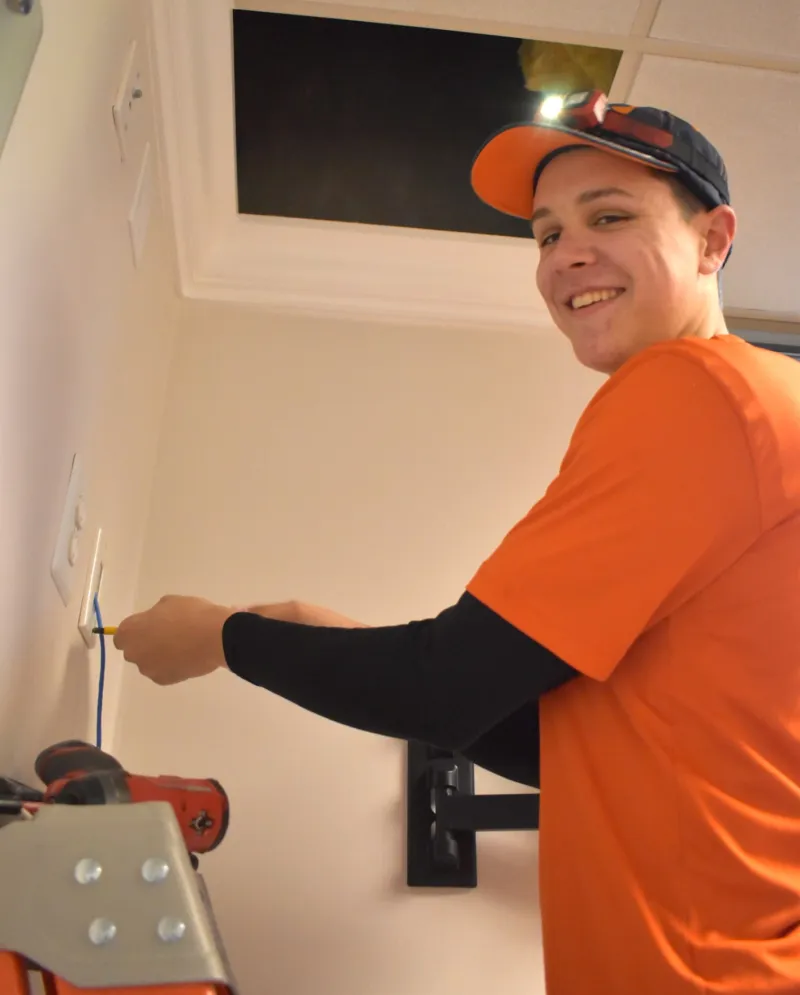 Residential Outlet Services
GFCI Outlets
Ground Fault Circuit Interrupter (GFCI) outlets protect users against electric shock, and your home against overheating circuits and electrical fires. GFCIs are required by law in many areas of the home - some older homes built prior to this code update may not be in compliance. Our electricians perform GFCI outlet installation to replace older outlets that are not compliant, add new GFCIs for enhanced protection throughout the home, and replace broken GFCIs.

Weatherproof Outlets
Outdoor outlets help Atlanta residents best enjoy outdoor living areas, plus they make yard work and outdoor play so much easier! Weatherproof outlets are specially rated for outdoor use and are not damaged by rain, snow, and other natural elements. These outlets are strategically installed along the exterior of your home to provide a power source where you need it most when enjoying the outdoors!

Child Proof Outlets
Atlanta families worry about the risk their outlets pose to young children. Don't rely on plastic plug protectors to curb a child's curiosity - prevent access with the installation of child proof outlets. While they look the same as a regular outlet on their exterior, their electrical contacts are protected with spring-loaded plates. This prevents objects from being inserted into the receptacle unless it creates equal pressure, such as when an appropriate plug is inserted.

Outlet Wiring Services
Certain appliances and electronics require a large amount of power. When these are plugged into just any outlet, there is a potential to overload the circuit, disrupting use of other electronic devices as well as causing poor device performance and damaging your home's electrical system. Estes Services provides skilled installation of heavy-duty outlets to safely power appliances and devices such as:
Microwaves
Washer/Dryer
Computers
Hot Tubs
Schedule Your Atlanta Outlet
Installation and Wiring Today!
Get the right outlets your family needs, where you want them! Estes Services' outlet installation services provide enhanced safety and more flexibility when using your electric-powered appliances and devices. We help you find the appropriate outlet installation locations and select the outlet types that deliver the protection and function you desire.