Residential Plumbing Fixtures Installation & Repair
We Service All Residential Plumbing Fixtures in Atlanta, Georgia
New plumbing fixtures have the power to instantly upgrade the look of your kitchen or bathroom while providing you with greater control over household water consumption. In addition, upgrading outdated plumbing fixtures will cut down on water waste, helping your household lower water utility bills.

New low-flow faucets, showerheads, and toilets utilize energy-saving technology to reduce water use without sacrifice. Enjoy the same water pressure and function you are used to from your old fixtures while benefiting from lower water bills and decreased waste. Using water-saving fixtures can cut your household's water consumption by hundreds of gallons each year!

Estes Services offers a wide selection of stylish and functional plumbing fixtures for kitchens, bathrooms, and workspaces. Our plumbing consultants are available to assist you in selecting fixtures that meet your practical needs while satisfying your design goals. In addition to quality products, our licensed plumbing technicians perform the quality installation, so your new fixtures look and perform as expected.

Improve the aesthetics, functionality, and energy efficiency of your home's plumbing fixtures - upgrade today! Estes Services aids homeowners in selecting sleek, water-saving fixtures that fit their needs and the look they desire. Contact us today to learn more about the quality options we offer.

Residential Plumbing Fixtures We Install and Repair
Our team of licensed Atlanta plumbers and talented technicians have years of experience and training under their belts, so you can be assured that any plumbing fixture, or part of your plumbing system that needs to be replaced, will be done so with the utmost care and expertise.

Estes Services installs all kitchen and bathroom plumbing fixtures, including Sinks, Toilets, Bidets, Faucets, Garbage Disposals, Shower heads, Sprayers, And much more.

Replacing Your Residential Plumbing Fixtures

There are many reasons homeowners wish to replace plumbing fixtures: remodeling a kitchen or bathroom; current fixtures are broken completely; or fixtures are too old and a more current fixture is desired. Estes Services ensures proper installation of the following plumbing fixture types: Terminal Valves, Bidets, Bathroom Sinks, and Kitchen Sinks.

With proper installation of these fixtures, you can rest easy knowing that you are getting the best service. Enjoy more money in your pocket over time through water bill savings. We offer a 100% customer satisfaction with a guarantee of friendly service and professional integrity. We are a family business aiming to treat you and your family like one of our own!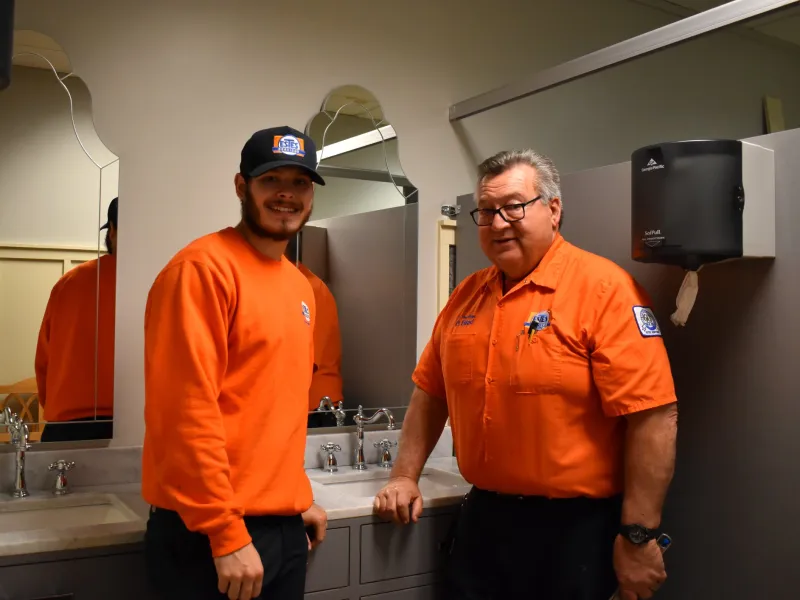 Signs You Have Faucet Problems

A dripping faucet can be annoying and frustrating, but doesn't have to produce anger! We are able to replace even simple parts on your current fixtures to increase their efficiency. If you have a drip around the handle of your faucet, that could indicate an o-ring needs changed. If there is leaking around the spout of your faucet, then it may be a worn-out washer that needs replaced. Another common issue with faucets is leaking at the spout directly, which is caused by sediment collecting in the valve seat and causing corrosion. These repairs can be fixed quickly for a low cost.