Estes Services is Ready to Help Keep You Cozy
Heating Services in Greater Atlanta
It's that easy - it's Estes! Our team works diligently every day to bring quality customer service and integrity to solving your home heating issues. Thanks to hard work and encouragement from our customers, we've earned recognition from many sources, including our 8th consecutive President's Award from Carrier and induction into the Carrier Dealer Hall of Fame.
In 2022, we celebrated our 73rd year in the heating and cooling business. As a third-generation Atlanta company, we're proud of our traditions and of our dedication to the Atlanta communities we serve.
We're pleased to consult, offer second opinions and free estimates for the best heating solution for you. We handle various heating needs with furnaces, heat pumps, ductless mini-splits, and boilers to keep you comfortable.
Estes Services Got You Covered
Estes is Ready to Help with Furnaces, Heat Pumps, Ductless Mini-Splits, and Boilers
It doesn't matter which brand. Our team of NATE-certified HVAC technicians repairs any brand of furnace, heat pump, ductless unit, or boiler.
They care about your home, take precautions to minimize disruption, and leave the area just as they found it. They will present you with information and, if applicable, any recommendations. The decision is always up to you. No pressure.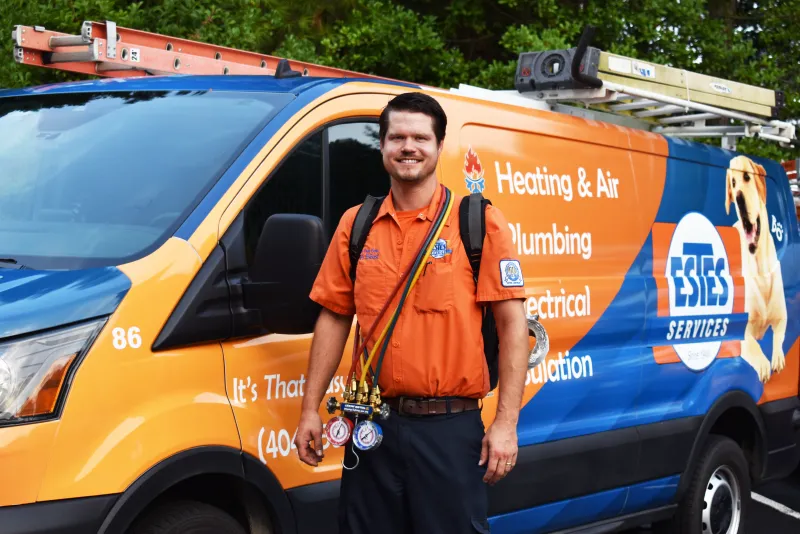 Signs You Need Heating Repair Service
Consider these three areas that indicate you may need furnace repair services:
Odors
Every furnace, for example, has an odd smell the first time it fires up each winter. However, musty or burning odors warrant a phone call to Estes Service.

Behavior
Cold air, a sudden jump in your utility bill, or frequent cycles without thoroughly heating the home are causes for concern.
Noises

Aside from the usual start and stop noises, you might hear clicks, hisses, squeals, or screeches. If you hear these, call for an inspection.
Before You Call for Heating Service: Try This

When we have unseasonably cold weather, it can sometimes take a little while for your HVAC system to reach your desired temperature, or in extreme cold, to keep up. In these cases, it may be necessary to augment with other heating sources, like a fireplace or space heater. However, we also recommend customers check these three things:


Air Filter
Check it monthly and change as needed. Clogged filters cause all kinds of problems, some easily remedied with a filter change.

Thermostat
Double-check the settings are correct.

Compressor
If you have a heat pump, check the outdoor condenser unit. Sometimes plants grow too close and obstruct airflow. After a storm, take a look at your outdoor condenser unit, clear away any leaves, twigs, or other yard waste. If you see debris inside it or a blade appears bent, give us a call.

MAINTENANCE MEMBERSHIP PLANS & FINANCING

Staying Cool Doesn't Have to Hurt Your Wallet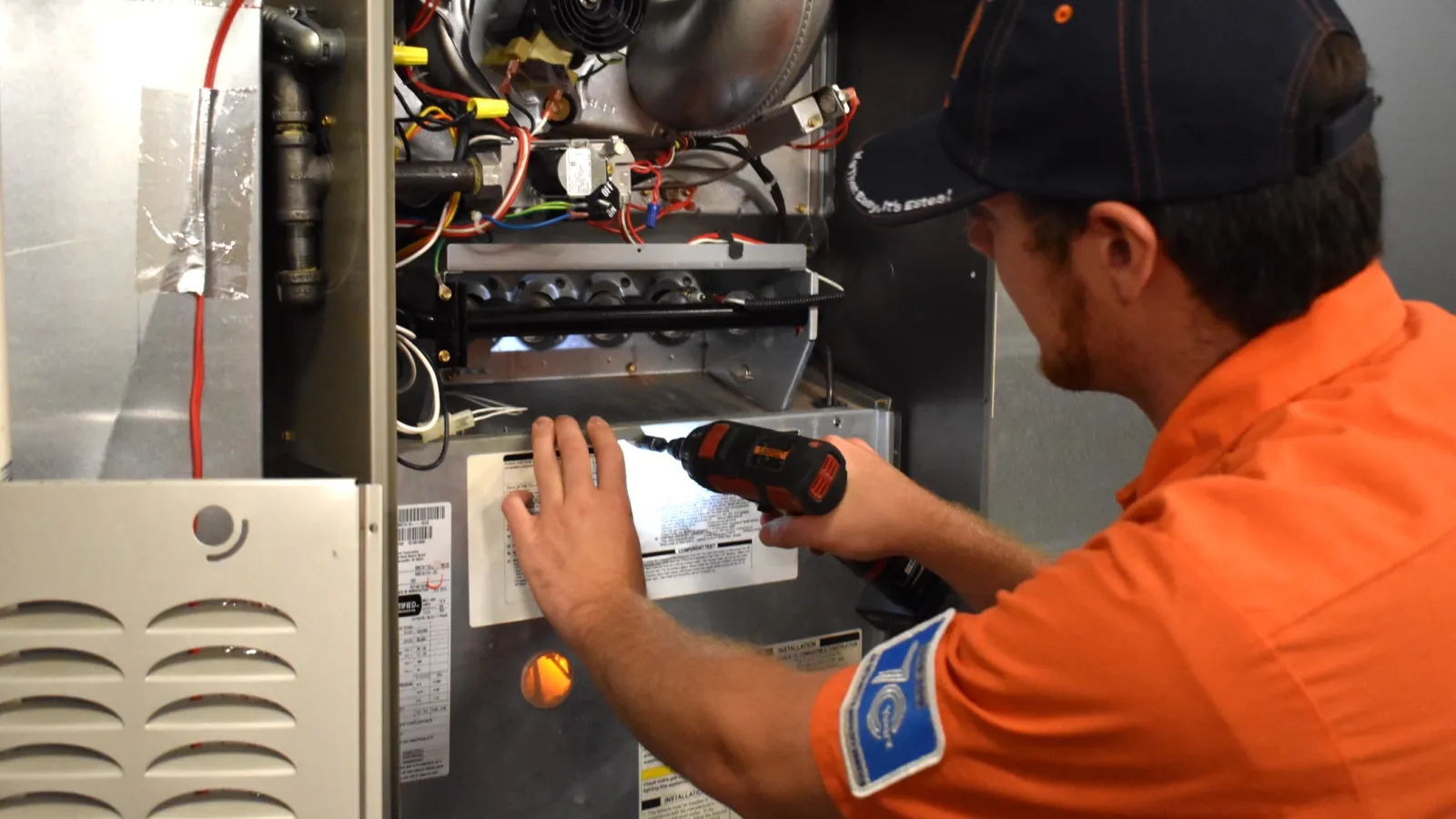 Maintenance Plans
Our CEO Tommy Estes grew up in the business working alongside his dad. As Tommy grew into a larger role in the company, he realized many of the HVAC units Estes installed were maturing too.

Tommy Estes pioneered the concept of the Maintenance Agreement and now it's a big part of our company. Why? Because regular maintenance saves customers money, time, and hassle.

Regular service helps your heating unit run more efficiently and costs less to operate. Professional maintenance keeps warranties valid and prevents more costly heating repairs. Neglect of any device is a recipe for problems including breakdowns.

Take advantage of the agreement - we can customize one for you to include plumbing and electrical services too!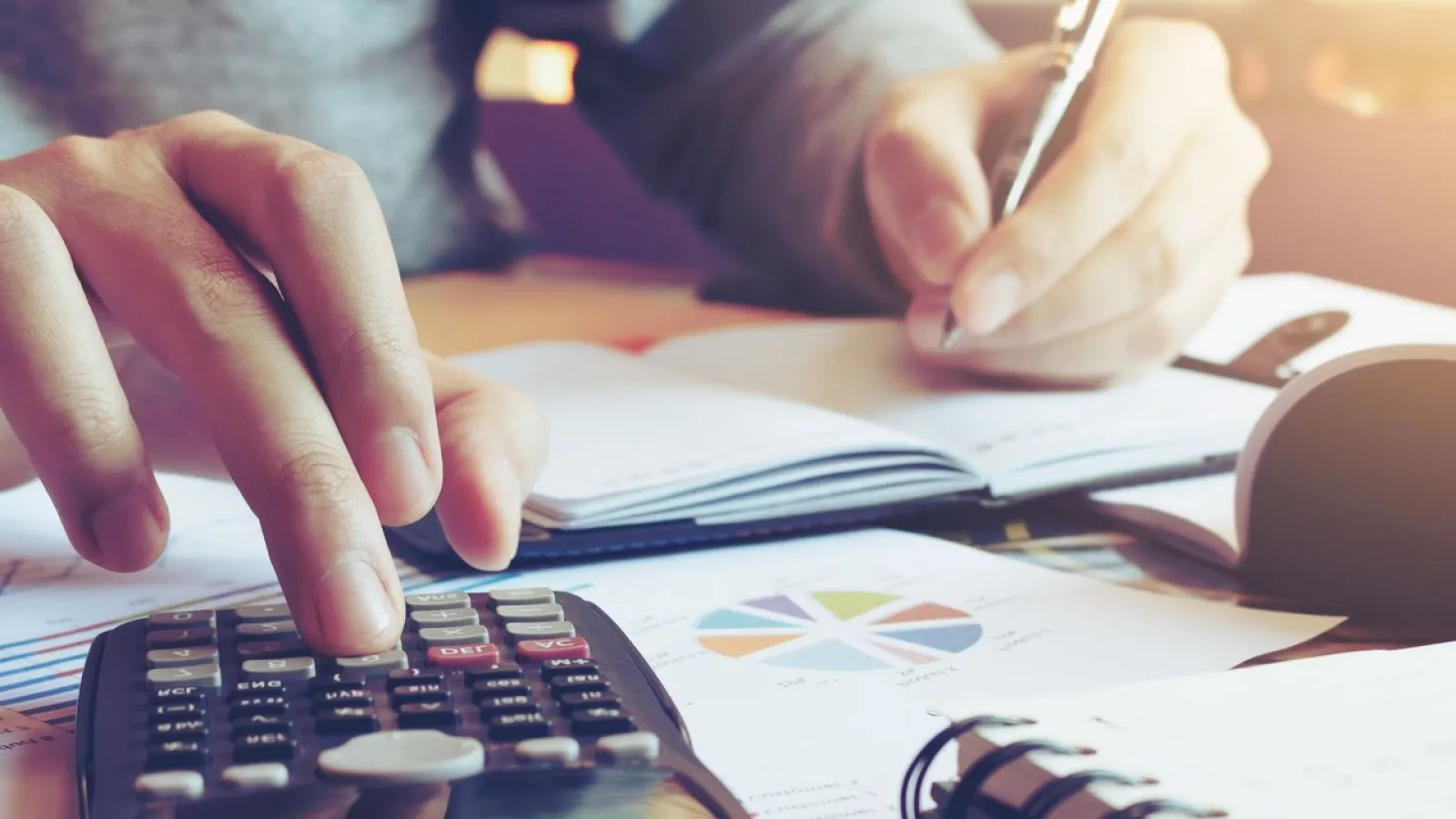 Financing
There are many benefits to heating unit finance options. Whether you'd like to improve your home's air quality and comfort or you're faced with a broken furnace on Christmas Day, we've got you covered. The advantages include the ability to spread out payments and the immediate energy savings from a more efficient heating system. Besides, it's more than comfort, it's also your health and safety.

Heating System Tune-up
Before every heating season, we recommend a tune-up of your furnace or heat pump. Our HVAC technicians can handle any brand. First, they perform a complete inspection. They clean the components and test any switches and controls. This thorough process notes any irregularities so they can be addressed quickly before they grow into big problems.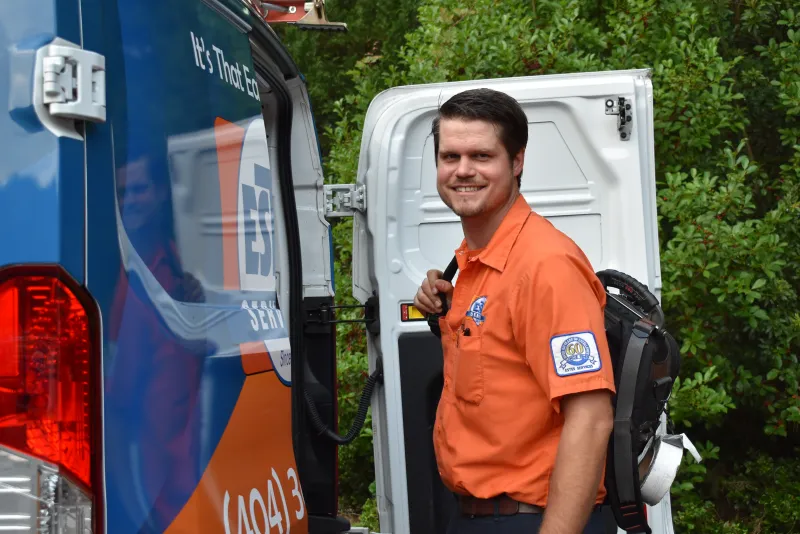 Common Indoor Air Quality Problems During Heating Season

Did you know, we spend 90 percent of our time indoors? According to the EPA, the air we breathe indoors is often two to five times more polluted than outdoor air. You may not realize it, but your heating and cooling system plays a big part in the air you breathe. It circulates and conditions the air in your home.
Therefore, if there are airborne pollutants, they'll be swept along and travel throughout your home. Common indoor air contaminants include pollen, virus and bacteria, dander, dust, dust mites, and dirt. To improve your indoor air quality, we recommend:
Routine air filter changes
The filter stops the bigger particulates until it's full. Then the HVAC system must work harder to push air through it. This strains heating systems.


Regular heating service
Routine inspections and cleanings remove contaminants from the system components.


Installation of air quality products
Humidifiers, dehumidifiers, media air cleaners, and UV air purifiers.

According to asthma and allergy groups, the number of Americans affected by respiratory illness continues to grow. Indoor air pollutants often aggravate symptoms. The elderly, infants, and children, as well as people with certain cardiac conditions and suppressed immune systems, are also vulnerable to these triggers. See the difference indoor air quality products make for your home.
Typical HVAC Warranty Coverage
Warranty coverage varies by manufacturer and by model. One of the reasons we partnered with Carrier so many years ago was because of the quality of their products. We stand behind the equipment we represent and it's easy to be confident with Carrier in your corner!
In general, furnaces and heat pumps have two main warranty coverages. For a gas furnace, it's the heat exchanger. For a heat pump, it is for the compressor, often the two most expensive components to replace.
Most warranties are written plainly and are easy to understand. Requirements are fairly basic. Most of the time it includes timely registration after the professional installation date and regular upkeep.
Neglect of your equipment may void your warranty, so take advantage of our maintenance membership plan to reduce your risk. For specific details, refer to the manufacturer information and talk to your Estes Services professional. We love talking about heating and air, so don't be shy!
Brands of Furnaces, Heat Pumps, and Ductless Mini-Splits

Estes has a long-standing partnership with the Carrier company as a Factory Authorized Dealer. We are proud to offer Carrier products for many of our furnaces, heat pumps, and air handlers.

When it comes to ductless heat pumps, we also represent, sell and install products from Mitsubishi Electric.

We carry air quality equipment, such as humidifiers, media air cleaners, dehumidifiers, and UV air purifiers from Carrier, Honeywell, Aprilaire, and APCO. We feature programmable thermostats from Honeywell and Carrier.
Naturally, we repair and service all the furnace, ductless, and heat pump brands we represent. Our technicians, however, repair any brand of heating equipment, including boilers in older homes.

You may be familiar with many HVAC brands, although there's a small group of heating and air manufacturers in America. This is a common practice in manufacturing, as companies make acquisitions.
Major HVAC Manufacturers and Brand Names We Service and Repair
United Technology
Carrier
Bryant
Payne
Day & Night
Heil
Tempstar
Nortek Global
Maytag
Westinghouse
Frigidaire
Kelvinator
Ingersoll Rand
Trane
American Standard
Ameristar
Daikin
Daikin
Goodman
Amana
Lennox Industries
Lennox
Ducane
Armstrong
Concord
Allied
AirEase
Johnson Controls

York
Coleman
Luxaire
Rheem Manufacturing

Rheem
Ruud
Heating Service, Maintenance, Repair and Installation Areas
We maintain two offices to serve the metro Atlanta area, one in Atlanta and one in Kennesaw. You'll find us in communities throughout Atlanta, from Buckhead to Virginia Highland.

Our technicians are expertly trained to repair, maintain and install all makes and models of heating and cooling systems, including heat pumps, furnaces, and air conditioning systems. We offer great customer service and ensure all of our customers are completely satisfied with our work. Contact our reputable HVAC company today to schedule service for your HVAC systems.