Estes Services
Providing HVAC service, repairs, and ac installation to Vinings, GA, since 1949

Family-Owned HVAC, Plumbing, & Electrical Company

Estes Services is a three generation, locally-owned and operated family business that's been serving the Vinings, GA, area for HVAC, plumbing, and electrical services for more than 70 years. Trust Estes Services to keep your indoor comfort "always just right."
Whatever your home comfort needs are, we've got you covered. We're proud to offer quality work with excellent customer service and great special offers and coupons.
For HVAC, plumbing, and electrical, here's why you should choose Estes Services:
· Family owned company
· Excellent customer service
· Specials and coupons
· Special financing
· Maintenance memberships
As a family business, we strive to treat our customers like family.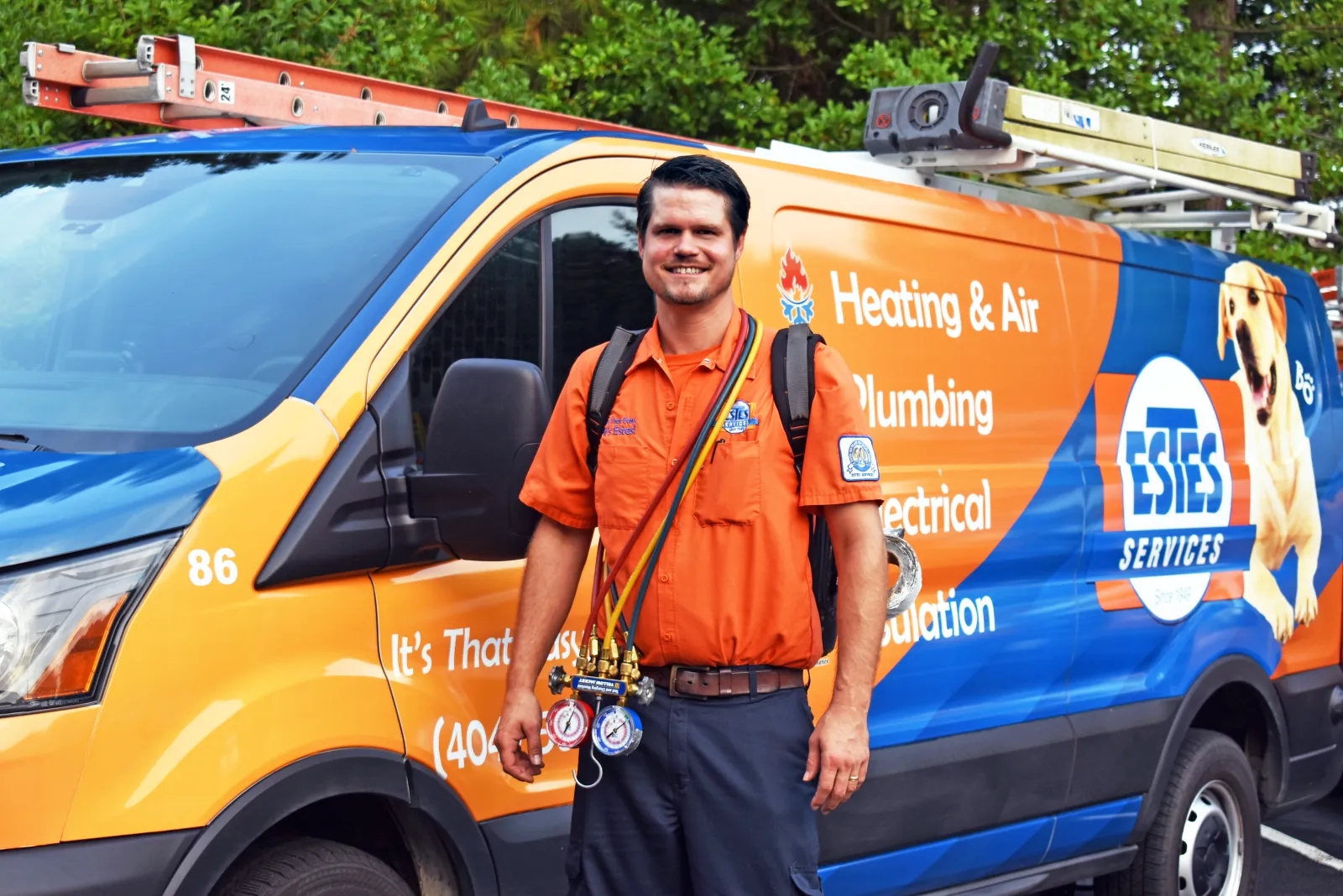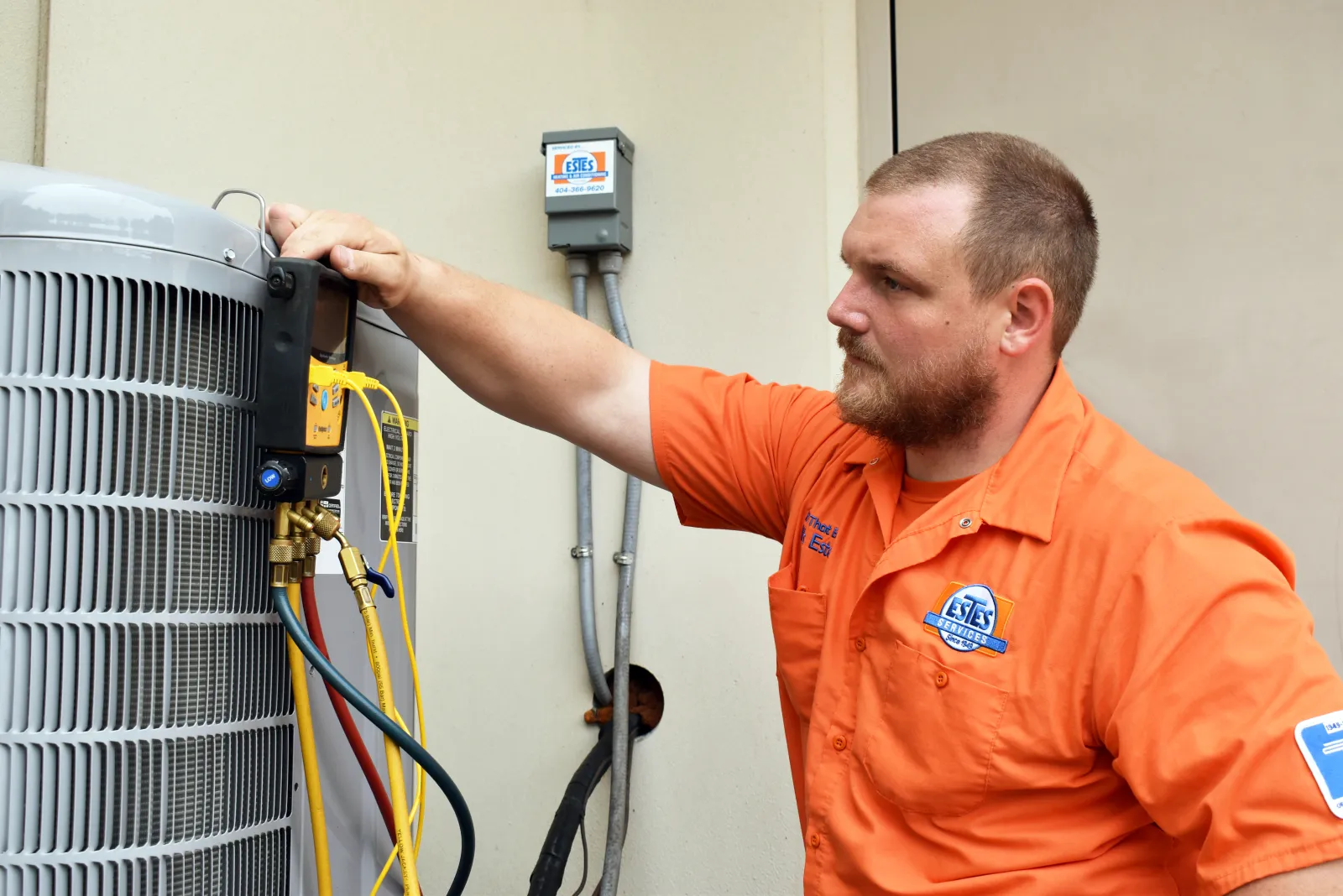 HVAC Services in Vinings, GA

We provide top-quality HVAC services for homes and businesses in Vinings, GA, including air conditioning repair, replacement, and maintenance.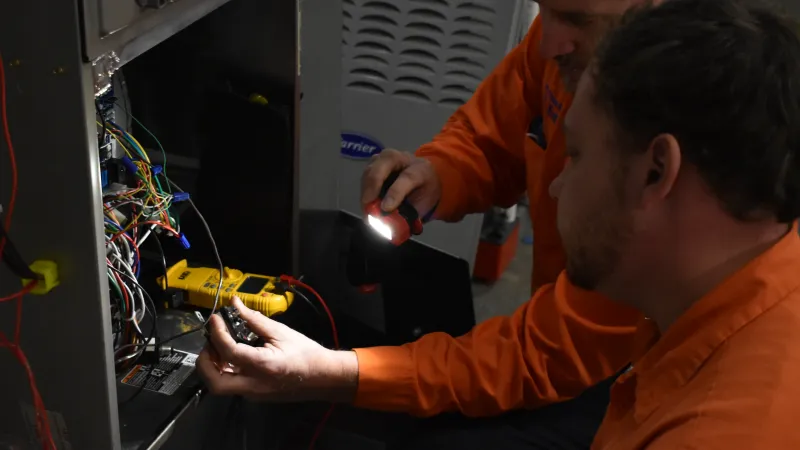 Air Conditioning Repair in Vinings, GA

Our licensed and NATE-certified HVAC technicians can repair any make or model for your air conditioning repair needs. Common reasons to schedule AC repair service includes having no power, poor airflow, lukewarm air, and/or strange smells or noises.

Your indoor comfort and 100% satisfaction is our top priority.
● NATE-certified technicians
● Affordable maintenance membership plans
● 73+ years of experience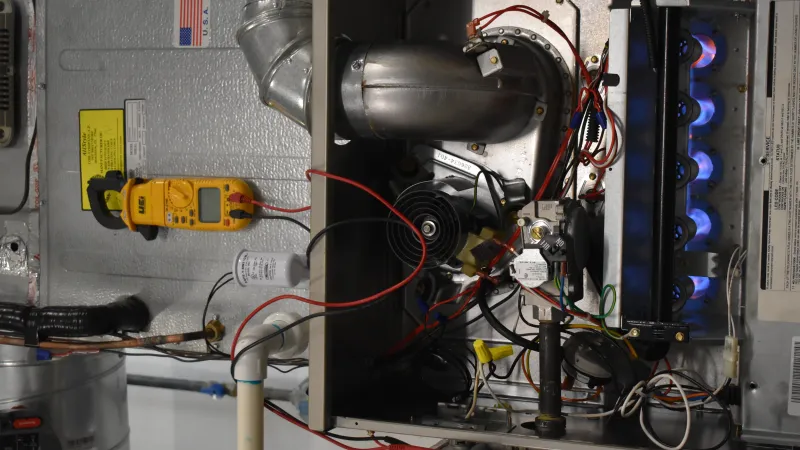 Furnace Repair

When the colder weather is upon us, you rely on your furnace to keep you warm and comfortable. If you are experiencing any problems with your furnace, it's time to schedule a furnace repair with our experienced team.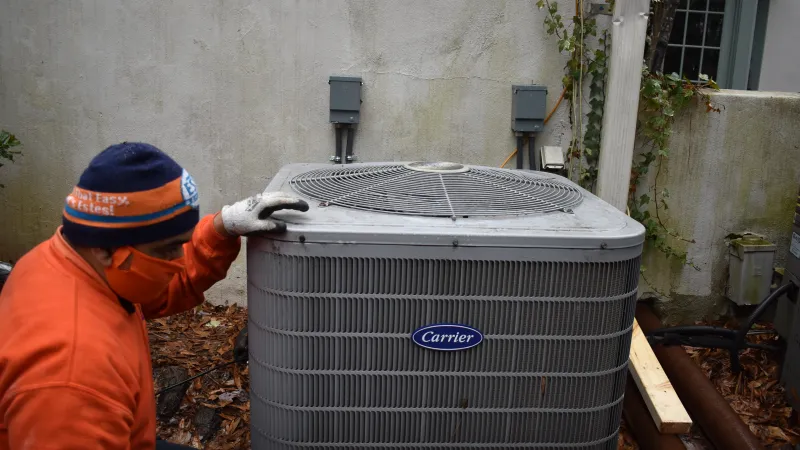 Air Conditioning Replacement

Sometimes, the best decision may be to replace your unit, depending on a variety of factors, including the size of the problem and the cost of the ac repair. Don't fret—your air conditioning replacement doesn't have to be too complicated or stressful.
In fact, we make it easy here at Estes Services through our Estes Easy Order program, which is our worry-free way to replace.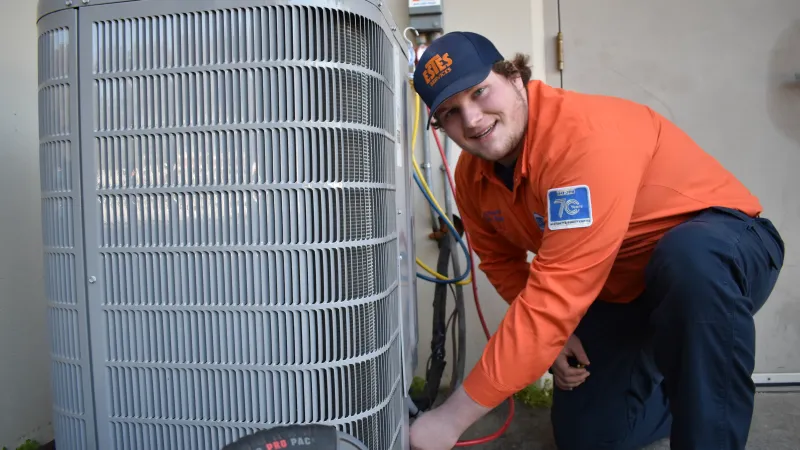 HVAC Maintenance
It's our job to make it easy to keep your HVAC units well-maintained through our affordable Maintenance Membership Plans. Starting at just a few dollars a month, your home's HVAC system can receive regular heating and cooling maintenance checks, filter changeouts, our priority service, and up to 15% off repairs. If you're looking for a top-quality family-owned and operated HVAC contractor in Vinings, GA, that you can depend on, choose Estes Services.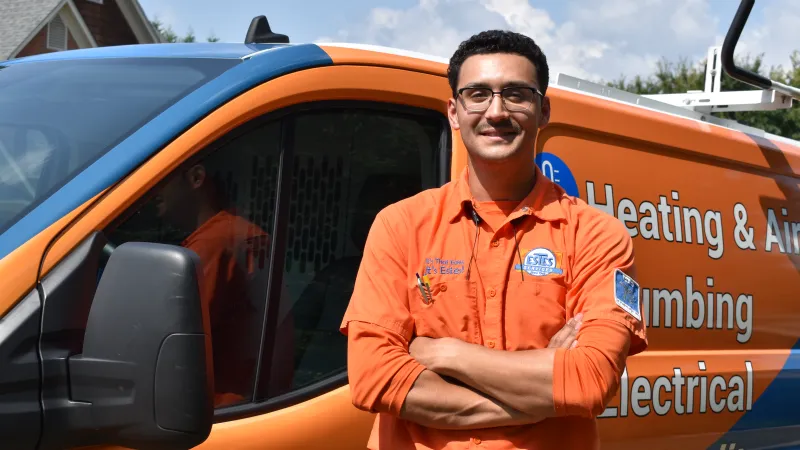 Furnace Installation
Sometimes the best solution is a new furnace installation. It can provide increased comfort, improved energy efficiency, and better air quality. Our experienced team can help you select the right heating system for your home that's within your budget and needs.

Plumbers in Vinings, GA

Is your home experiencing plumbing problems? Are you looking to upgrade to a new water heater? Or are you needing some help with your plumbing fixtures? Our expert plumbers in Vinings, GA, provide top-quality plumbing services, including:
Sewer line repair and replacement

We provide sewer line repair and replacement services. If you're experiencing issues with your sewer line, it's time to schedule service with our plumbers today. Common causes of sewer line repair issues include putting non-flushable items down the toilet, pouring grease down your drains, having damage done to your pipes, and having damage from tree roots.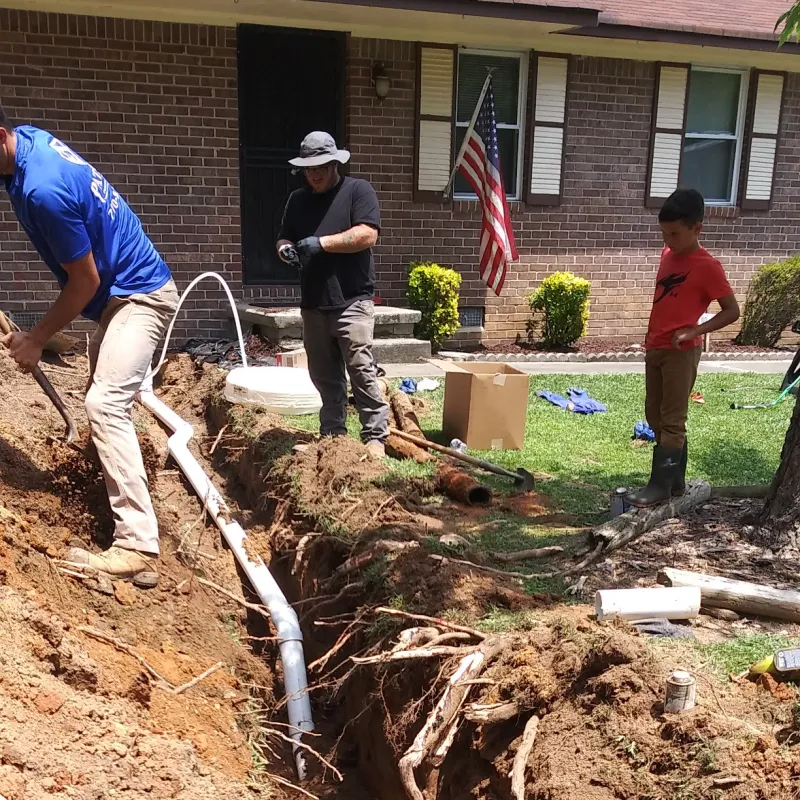 Water heater repair and replacement

A water heater is essential to your everyday comfort. A poorly performing water heater is never a good time, especially if you're currently experiencing little or no hot water. Our plumbers in Vinings, GA, provide water heater repair services for all makes and models.
Depending on a variety of factors, the best option may be to replace your water heater unit, which our plumbers can help with. While water heater replacement may sound time-consuming and expensive, we make replacement a breeze with our Easy Order Program. With just a few bucks per month, you can get a new hot water heater, which includes the cost of installation, a 6-year warranty, and two years of maintenance.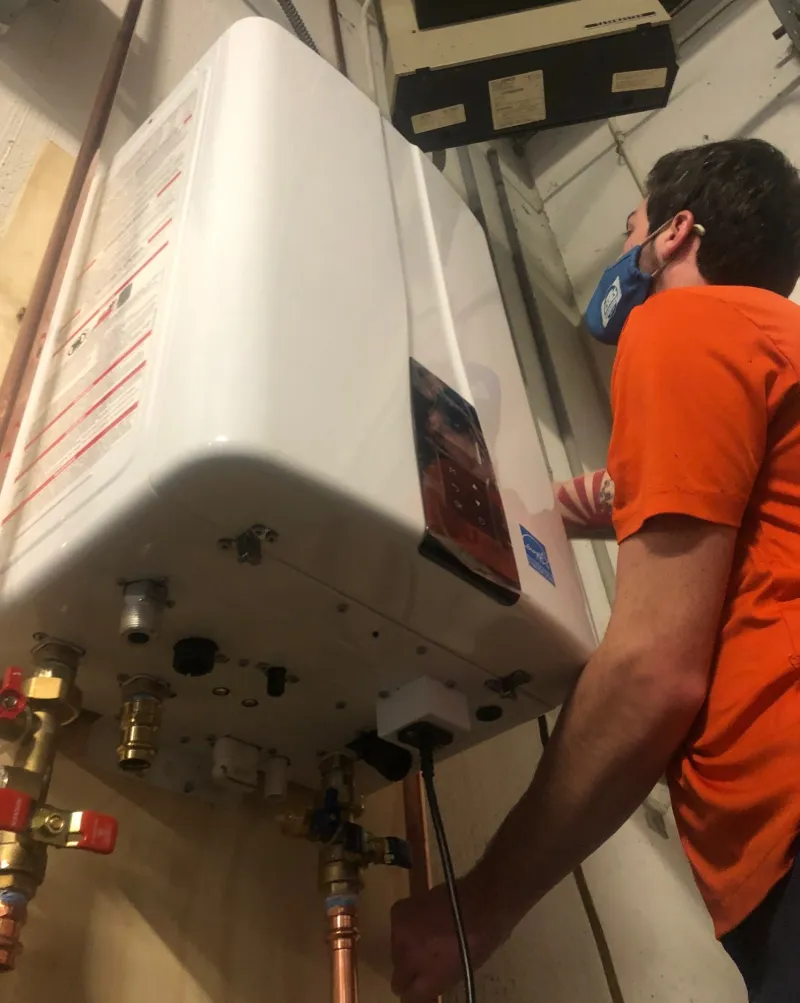 Plumbing leak repair

Plumbing leaks can come in many different shapes and sizes. If you think you have a leak, it's best to get it checked out by a licensed plumber, as the longer you let a leak fester, the worse it becomes. To help prevent future plumbing leaks, you may want to consider enrolling in our Plumbing Plan for your home, which starts at just a few bucks a month and includes the following:

○ Comprehensive plumbing maintenance check

○ Up to 15% off repairs

○ One-year warranty on all repairs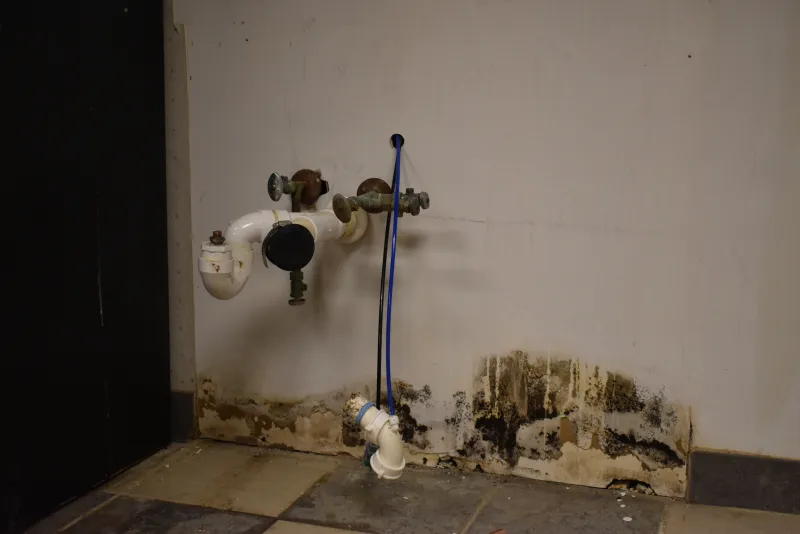 Fixture installation

Are you looking to install new plumbing fixtures? Or do you need some of your existing fixtures repaired? From faucets to shower heads, toilets to sinks, our Vinings GA plumbers can help.
Trust our Vinings, GA, plumbers to fix, solve, or improve any of your plumbing-related items around your home. It's that Easy; it's Estes! Schedule service today.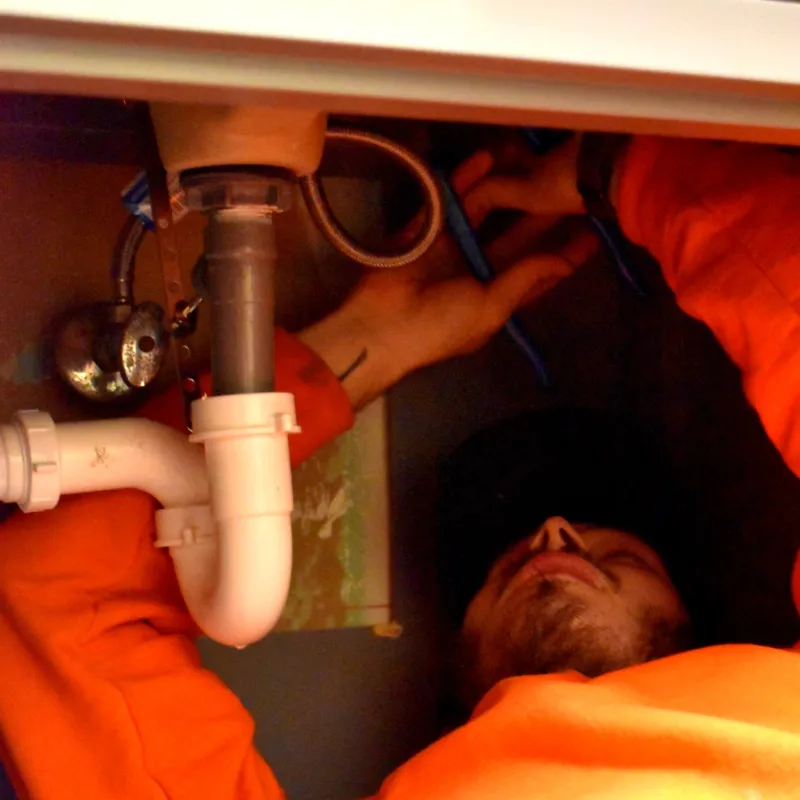 Electrical Services in Vinings, GA

Count on our Vinings, GA, electricians for any of your home's electrical needs. Licensed and certified with the Eaton Certified Electrical Contractor program, our electricians provide the following services: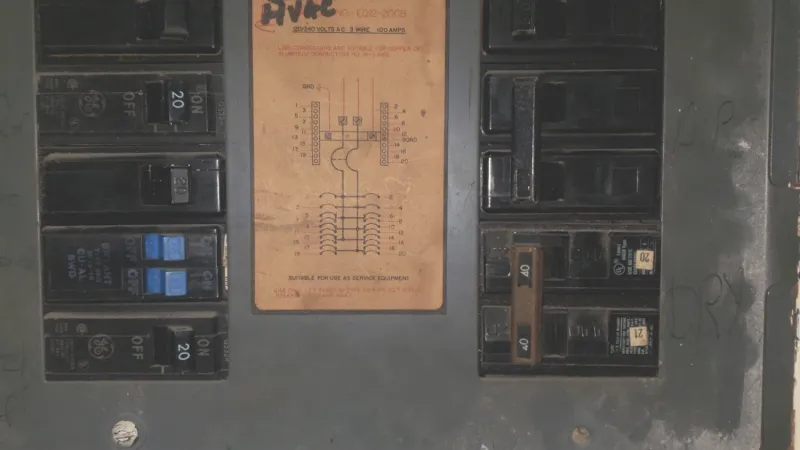 Electrical panel repair & replacement

Any problems with your electrical panel should not be ignored, as such problems can pose a safety risk in your home. If you have any doubts about how your electrical panel is performing, it's time to schedule service with us today. We provide electrical panel repair and replacement services.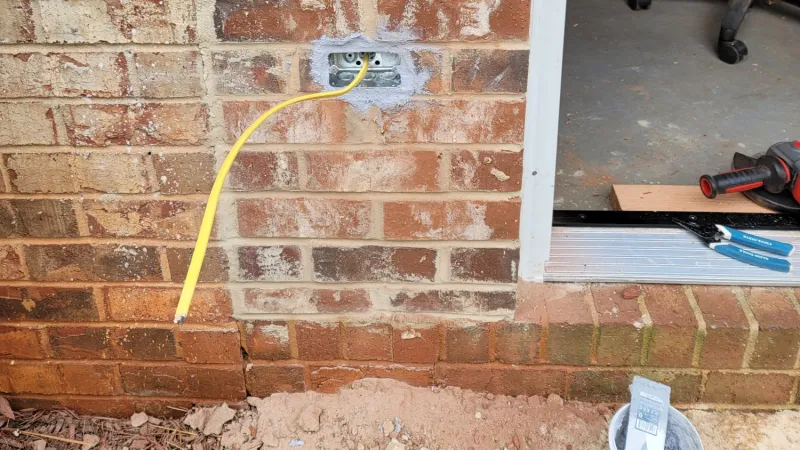 Home wiring upgrades
Estes Services provides home wiring repairs and upgrades. Your home may need a home wiring upgrade if any of the following conditions apply:
○ You have an older home with outdated electrical components.
○ You have recently added new electrical devices or appliances.
○ You want to add or relocate electrical switches, outlets, or dimmers.
○ You would like to install new lighting.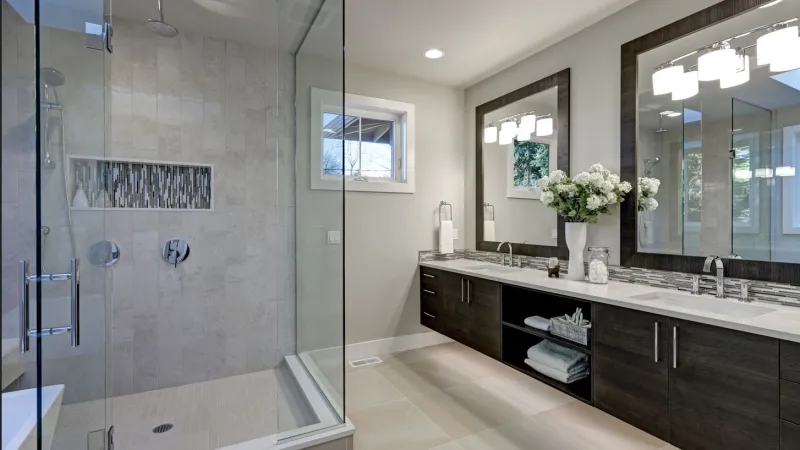 Bath Lighting
Our highly-skilled, certified electricians at Estes Services are here to help you improve the comfort and safety of your home. Let our experts get your home's electrical system running smoothly again. We serve the Vinings area. It's that Easy; It's Estes!
Smart Devices
Smart devices are increasingly popular to keep your home modern, energy-efficient, and safe. Our Vinings, GA, electricians provide smart home installation services, including:
○ Security systems
○ Video doorbells
○ Smart thermostats
○ Smoke alarms
○ Voice devices
We make your smart home installation a breeze.
Our electricians provide top-quality work with 100% satisfaction. Call Estes Services today for all your electrical needs.
Estes Customers Reviews
Why we're the #1 choice for HVAC, plumbing, & electrical in Vinings, GA
We used Estes for our new HVAC system and twice a year maintenance. Paul was the technician who came out to service our furnace ahead of the winter season. He was very thorough and professional. Would highly recommend Estes.

Justin Howell
5-STAR Google Review
Tristan was professional and kept me updated on diagnostics and repair status. He went above and beyond to procure the part he needed for the timely repairs to be done. We appreciated his help very much!

Milena Nelson

5-STAR Google Review. Service: Thermostat installation, Heating system repair
The Technician recognized the problem in less than one minute. Within 10 mins, we were back in business with heat. Excellent job!

Debra Eastern

5-STAR Google Review. Service: Thermostat repair, HVAC system maintenance