Water Heater Repair and Replacement Service in
Atlanta, GA

The best Atlanta water heater experts
Top-Quality Water Heater Repair and Installation Service
Your everyday routine depends on a well-maintained water heater for cooking, bathing, cleaning, and other essential tasks. At Estes Services, we provide top-quality water heater repair and replacement service in the Atlanta, GA, area with over 70 years of experience.
No matter what your water heater needs are, our licensed and certified Atlanta water heater experts can help. Not only do we install new water heaters, but we also perform service, repairs, and replacements for almost any brand of water heater.
To get your water heater needs solved or to learn more about our services, call our friendly team today, schedule service online, or view our water heater specials and coupons.
You can count on our Atlanta plumbing experts at Estes Services to solve your water heater needs. We've got you covered and backed with a tradition of integrity and quality service since 1949. It's that Easy; It's Estes!
Water Heater Replacement & Installation
Are you in need of an Atlanta water heater replacement? We can help. When you schedule an estimate, our water heater service experts will determine what type and size of water you need to meet your daily needs. Then, we will professionally install your new high-efficiency at a price you can afford. Finally, we haul away the old unit to make your upgrades as stress-free as possible.
Estes Services offers high-efficiency water heater replacement and installation services for both traditional and tankless units.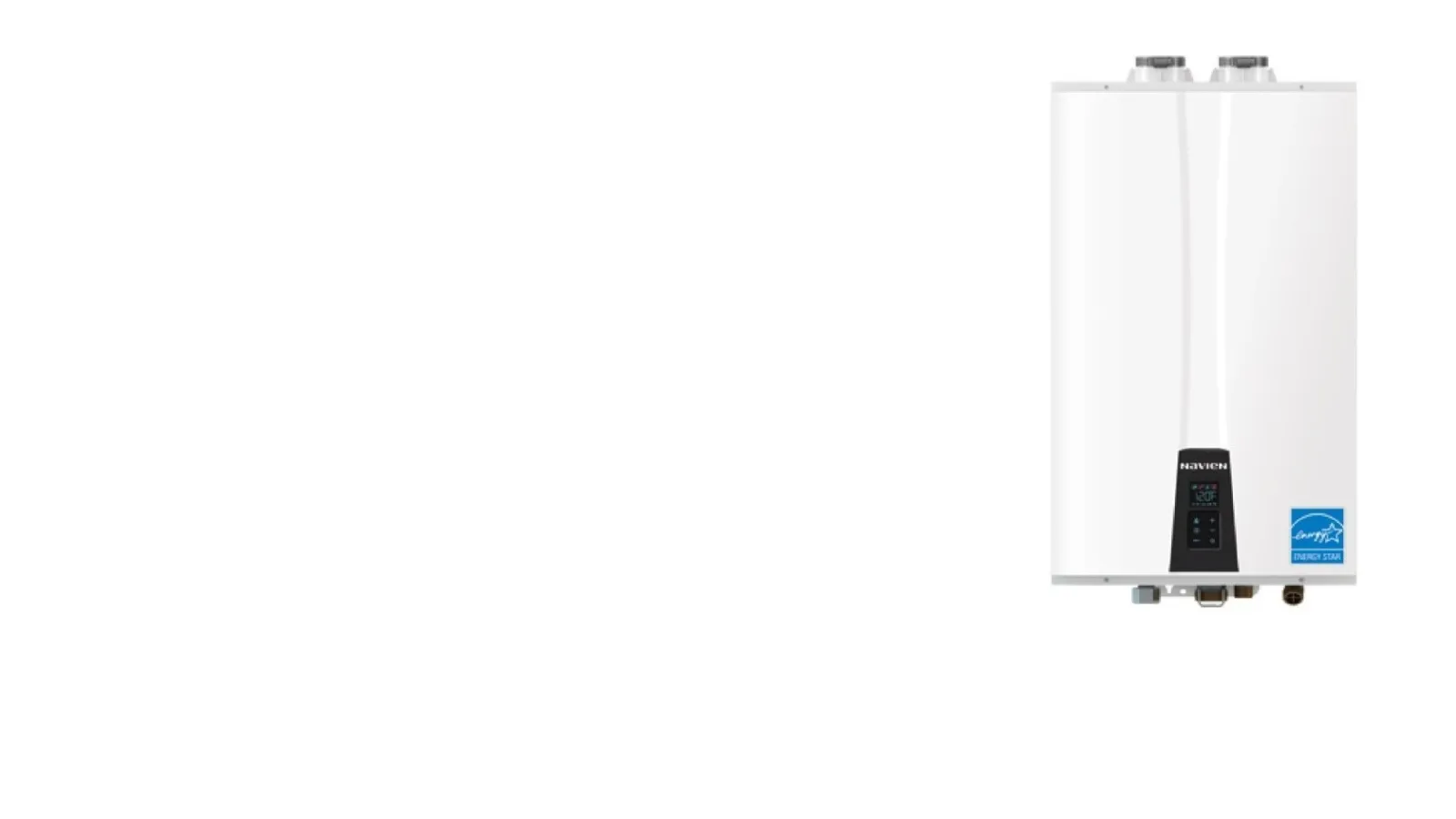 Tankless Water Heaters
Tankless systems are an efficient, on-demand solution for your home's water needs. One of the benefits of a tankless water heater installation is a reduction in energy consumption because hot water is not preheated and stored in the tank. Instead, new water is heated as needed, and there is no waiting for the tank to fill up.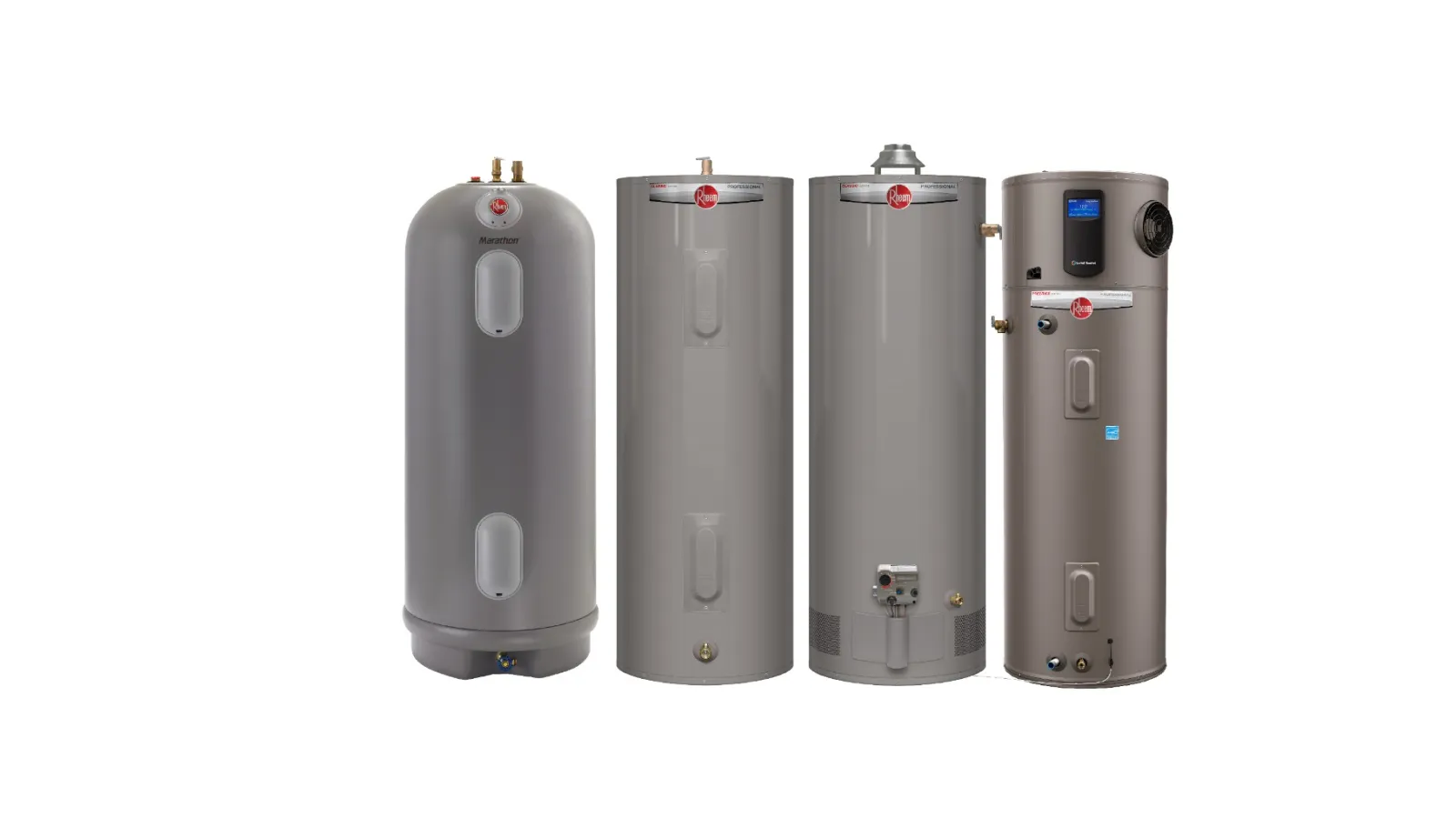 Traditional Water Heaters
Electric tank water heaters are also a smart choice for homeowners looking for reliable hot water. The Marathon electric water heater by Rheem holds 50 gallons of water. Its non-metallic tank prevents rust and corrosion.
Water Heater Repair Services

It's important that your water heater remains in good shape for years to come. However, problems do arise over time, even with high-quality and well-maintained water heaters. Estes Services can take care of any water heater repair needs that you may have. It doesn't matter if your system has completely broken down or simply cannot meet your hot water expectations. As soon as you start to experience any signs of trouble, contact one of our Atlanta water heater repair technicians, so they can fix the problem quickly. Allowing problems to fester only leads to further trouble down the line.
Our Atlanta water heater repair experts are qualified, courteous, and professional. Whatever you're encountering with your water heater, whether it's a normal repair or an emergency water heart repair, we are here to help. It's that Easy; It's Estes!



Do I Need My Water Heater Inspected?
Could you benefit from our Atlanta water heater services? If you experience any of these signs, you should give us a call:

Insufficient Water Temperature

A properly operating 40- or 50-gallon tank should be able to supply enough hot water for two or three back-to-back showers. If your hot water heater is unable to keep up, it may need maintenance to restore maximum output.

Strange Sounds

Gurgling, bubbling, or popping sounds are all common when water heaters are about to fail. Call Estes Services for water heater replacement or repair services at an affordable price.

Murky Water

Water heaters with rust on the inside may cause hot water to run brown. Draining and flushing the storage tank may resolve this problem.

Leaky Relief Valve or Rusty Tank

Is your hot water heater leaking? That's a sign you need a new water heater in Atlanta. Call Estes Services before the tank fails completely and floods your home!

Water Heater Specials

Estes Services is proud to offer water heater specials and coupons. Check out our latest offers here, and contact us today to schedule an appointment.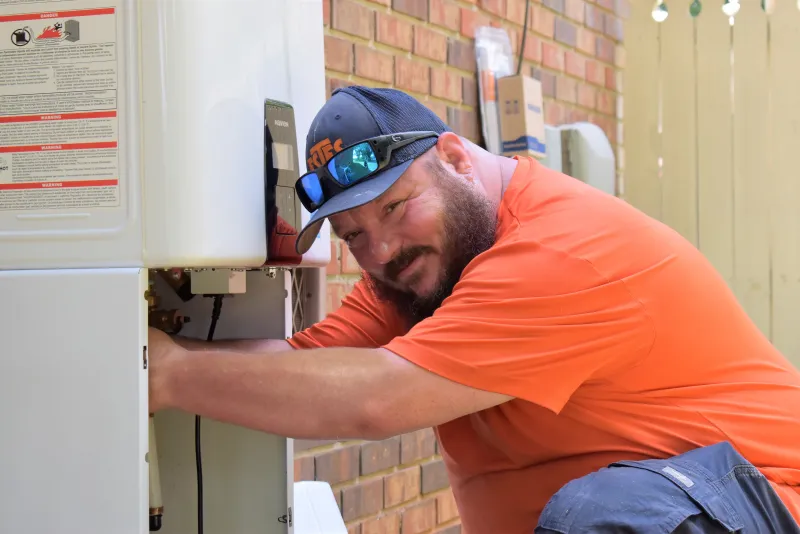 Water Heater Replacement Options
Schedule Water Heater Service Today

Whether you need a water heater repair, replacement, maintenance, or installation, our Atlanta water heater specialists at Estes Services can help. We are the best Atlanta plumbing company for water heater service. You count on us.
In fact, since 1949, our locally-owned and operated family business has been proudly serving the greater Atlanta area, and we have over 3,200 Google reviews with an average rating of 4.9. Give us a call or schedule service online today.
When it comes to your water heater, leave it to the experts at Estes Services. It's that Easy; It's Estes!
Resources You May Find Helpful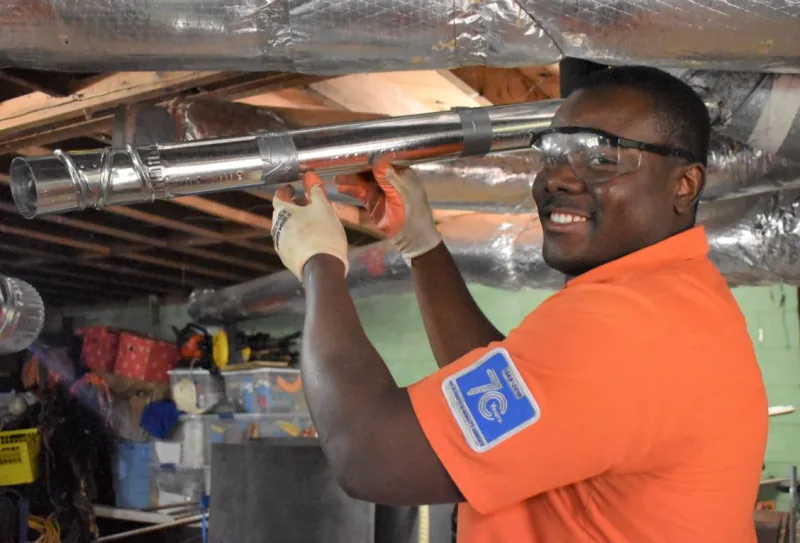 Top-Quality Water Heater Service Since 1949