Atlanta Residential Carbon Monoxide & Smoke Detector Installation
Atlanta Residential Electricians Specializing in Alerting Families of Deadly Gases and Smoke
Carbon monoxide and smoke detector installation is a must in every Atlanta home - this essential safety equipment has the potential to save your family! These devices must be installed in proper locations and regularly tested in order to correctly function.
Carbon monoxide is virtually undetectable without an alarm. Smoke detectors provide an early alert to fire in the home, so occupants are able to seek safety outdoors. Without these devices, your family's safety is at risk. Turn to the certified Atlanta electricians at Estes Services for reliable carbon monoxide and smoke detector installation to protect your household. Our experts determine the proper number and location of devices as well as installation to keep your loved ones safe in the event of a house fire or carbon monoxide leak.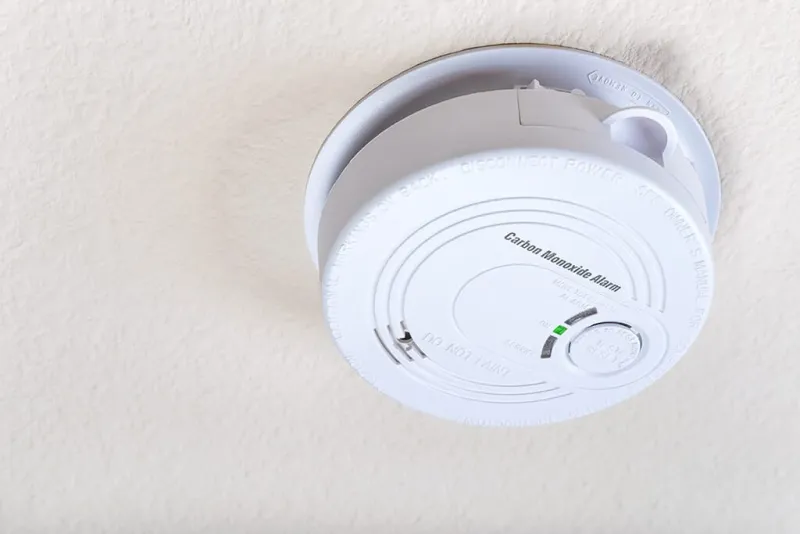 Smoke Detector Installation Services
Smoke detector unit installation involves alarms that are either battery powered or hardwired into your home's electrical system. Battery-powered smoke alarms require monthly testing and battery replacement once a year; hardwired smoke alarms also need to be tested monthly for proper function.
A hardwired smoke alarm is often the preferred choice for Atlanta area homeowners as the alarm has a consistent power source, as it's easy to forget battery changes. However, in the event of a fire, your home's electrical system may be affected, which means your smoke detectors may not have power. Hardwired smoke alarms are available with battery backup power in the event of a power outage. Regular testing is needed to ensure batteries provide power when needed.
Residential Carbon Monoxide Detector Installation Service
Carbon monoxide detectors are a necessity in any Atlanta, GA home or office that uses gas, propane, or oil-fueled appliances, as well as homes with attached garages or fireplaces. Carbon monoxide is a byproduct of the combustion process - normally it vents out safely, but when certain issues arise, carbon monoxide may build up in your home.
Exposure to this colorless, odorless, and tasteless gas restricts the body's ability to carry oxygen, which has potentially deadly consequences. To alert occupants of the presence of high carbon monoxide levels, carbon monoxide alarms should be installed:
On every level of the home
In the master bedroom or in hallways outside sleeping areas
A minimum of 15 feet away from any fuel-burning appliance, fireplace, or attached garage entryway
Give our team of professional and certified electricians a phone call today to schedule an appointment to install a new carbon monoxide detector, or to replace an existing one.
Schedule Your Atlanta Residential Smoke Alarm and Carbon Monoxide Detector Installation Today!
Estes Services is here to help keep our local Atlanta neighbors safe. Our licensed electricians follow proper protocols for carbon monoxide and smoke detector installation to create dependable alert systems for your entire household. Contact us today online, or give us a phone call to learn more about battery-powered and hardwired smoke and carbon monoxide detector installation for your Atlanta area home or business.