Furnace Installation Services in Atlanta
Atlanta Furnace Installation Service

A new furnace installation is a big decision. In fact, it can be one of the largest and most important investments you can make in your home. As a result, it's important to select an Atlanta HVAC company that delivers comfort and efficiency with top-quality service.
That's where Estes Services comes in.
Since 1949, we have provided furnace installation services to the greater Atlanta area. So, whether you have moved into a home with an older, inefficient system and wish to upgrade, or your system just quit for good, we are here to help you get the best heating replacement services within your energy goals and budget.
Our expert NATE-certified heating technicians are happy to offer free estimates for your new furnace installation. In addition, you can always come to us for a 1st rate 2nd opinion. Plus, we have our special financing that helps you achieve comfort and energy savings today while spreading out the cost over time.
So, when you need furnace installation in Atlanta, choose Estes Services. It's that Easy; It's Estes!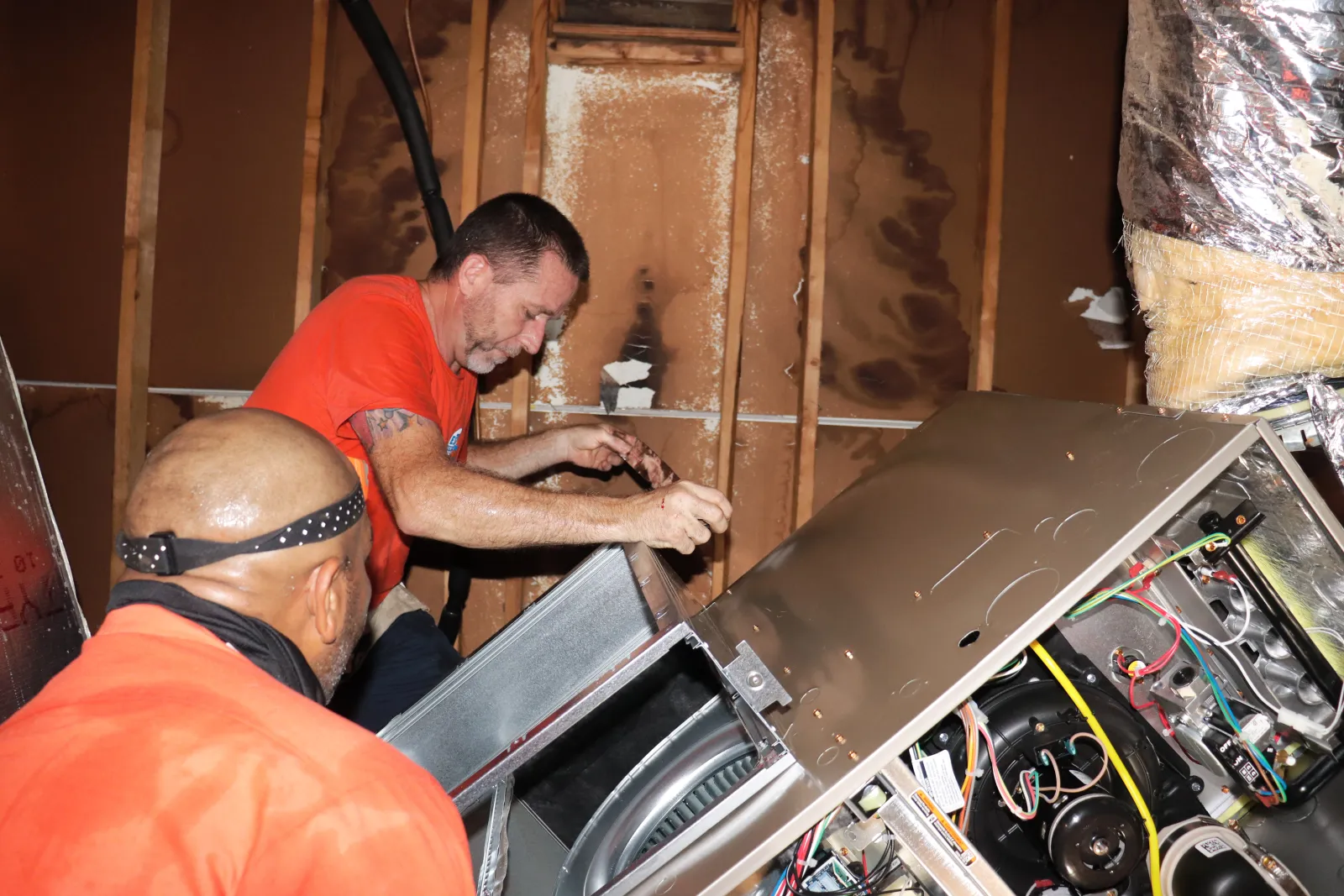 Atlanta Heating Replacement Options
Heat Pumps
When it comes to heating replacement options, heat pumps are a popular choice in the South for their efficiency benefits. For heating efficiency, people go by HSPF, or Heating Season Performance Factor. Anything with an HSPF over 8 is best. When it comes to HSPF, the higher the better.

Ductless Heating Systems
Ductless heat pump systems are quiet, flexible, and energy-efficient. Because they don't depend on ductwork, the heating replacement can be completed in a variety of settings. Boost the heating in one room or install multiple indoor air handlers to a single outdoor condenser system for zoned heating and air.
Gas Furnaces

Gas furnaces use something called AFUE (Annualized Fuel Utilization Efficiency) to measure efficiency. Eighty percent is the current minimum. Again, the higher the better. We install Carrier gas furnaces up to 98 percent AFUE.
Improve Your Heating Efficiency with Better Insulation & Ductwork

Building codes have changed over the years, just like preferred appliance colors. If your Atlanta home was built when avocado or mustard refrigerators were popular, request a visit from an Estes Services Comfort Analyst. The best heating unit won't help if a hefty amount of air escapes through your house like a colander. We can repair or replace leaky or degraded ductwork, add attic insulation, install new crawl space vapor/moisture barriers and perform thermal envelope sealing.

When your ductwork gets repaired or replaced, it will lead to improved heating and air conditioning control. You'll notice a significant difference in how your household feels without having to get a replacement for your current heating and cooling equipment.

If your Atlanta home's heating and cooling issues are due to ductwork that is in need of repairs, we'll provide the necessary repairs or replacements.
Gas Furnaces
Furnaces on the market today are more efficient and offer better heating throughout your entire home. New furnaces offer quieter operation and use less fuel than your old system, saving you money continuously.

Why and When to Perform Heating Replacement

Sometimes, even an operable electric or gas furnace should be replaced. When is the right time? Generally, any time that a heating replacement will provide you with increased comfort and energy savings. And that happens more often than you might think! The technology of heat pumps and furnaces is advancing quickly, and performing a heating replacement can bring you several benefits, including:
● Increased comfort & heating quality
● More energy savings
● Better indoor air quality
● Reduced maintenance repairs
● Better reliability
● And much more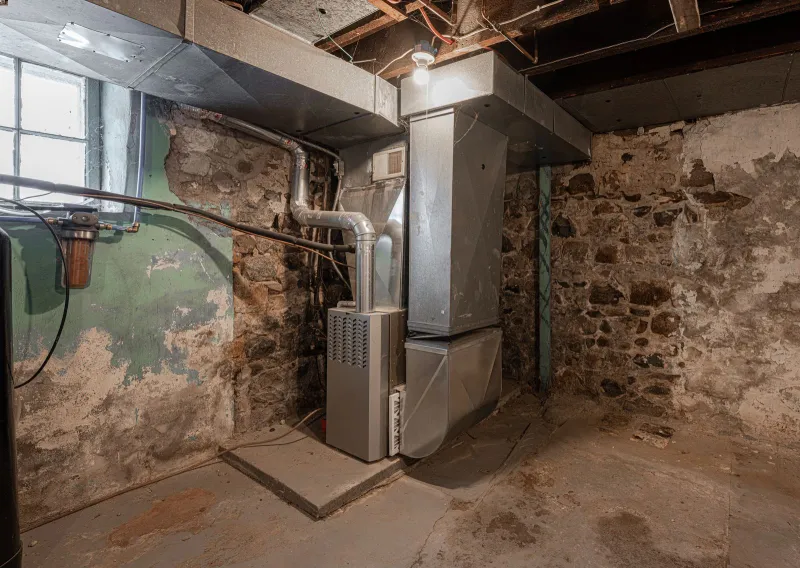 Schedule Service Today

Whether you need a new furnace installation as a replacement for your broken furnace emergency or you want to upgrade your older system to a new system, our expert heating replacement technicians are here to help.
We offer excellent customer service to answer any questions that you might have, and we are here for you throughout the entire furnace installation process.
Ultimately, when you choose an Atlanta HVAC company for your heat pump or furnace replacement needs, we know that it's a big decision, and we don't take it for granted here at Estes Services.
With over 3,000 Google reviews with an average of 4.9 stars, we are proud to provide top-quality heating services to the greater Atlanta area, including furnace repair and furnace installation services.
We make heating and furnace installation easy as 1-2-3. Schedule service with us today. It's that Easy; It's Estes!
What Our Customers Are Saying
My experience with Estes was fantastic. From the young salesperson Trey to the two young techs who installed my new furnace, Jason and Reuben. They were polite, professional, helpful, and did the job very well. They were attentive and I felt very...
Elaine Hoffman
5-STAR Google Review
"Great company, great employees, and great service! I was quite pleased on them arriving on time and completing the work in a timely manner. I also received to follow up calls to see if everything was working fine a few days after completion....
Cynthia Williams
5-STAR Google Review
"Patrick and Guy from the Building Performance Department were the ultimate professionals. It was storming the entire day but they explored every possibility to complete my job so I wouldn't have to reschedule. They were extremely respectful of...
Shermekka Taylor
5-STAR Google Review