Are you considering a new heating or furnace installation? A new heating system is one of the most important investments for your home. It keeps you and your family warm throughout the cold winter months, and with a high-efficiency unit, you can achieve energy savings and reduce monthly utility costs.
Did you know? A properly installed and well-maintained furnace can last between 15 to 20 years. That's why, in this article, we will discuss everything you need to know about the furnace installation process, including:
● Selecting an HVAC contractor;
● Getting an estimate;
● Determining the right heating system; &
● Preparing your home.
By the end of this article, you should feel more comfortable about the furnace installation process and the decisions you need to make along the way to make it a success for your home today and tomorrow.
1. Select a furnace installation company.
Step #1 in your furnace installation process is to identify the right Atlanta HVAC company to work with. This can help avoid problems down the road that could arise from a faulty installation performed. As a result, there are several factors that can help you select the right company, including:
● Years of Experience;
● Overall Reputation;
● Trustworthiness; &
● Ownership.
Unlike other HVAC companies of our size in the greater Atlanta area, Estes Services is a family owned and operated company that strives to treat each of our customers like family. And, it's been that way since 1949.
With over 3,100 reviews with an average of 4.9 stars on Google, our NATE-certified HVAC technicians are highly skilled and knowledgeable and can ensure that we install the best heating system for your home.
Sometimes, however, our customers come to us after they have already started the process, which is where #2 on our list comes into play: Getting a second opinion.
2. Get a 2nd opinion.
Perhaps, you've already begun your furnace installation journey. If so, it's always best practice to get a second opinion. That's why, at Estes Services, we are always happy to give you a 1st rate 2nd opinion, no matter where you are in your journey.
3. Schedule consultation.
After you select the HVAC contractor you would like to work with, it's time to schedule a consultation so that an experienced and licensed professional can come to your home and learn about your heating needs, usage, and take measurements.
We can help you select the right heating system for your home.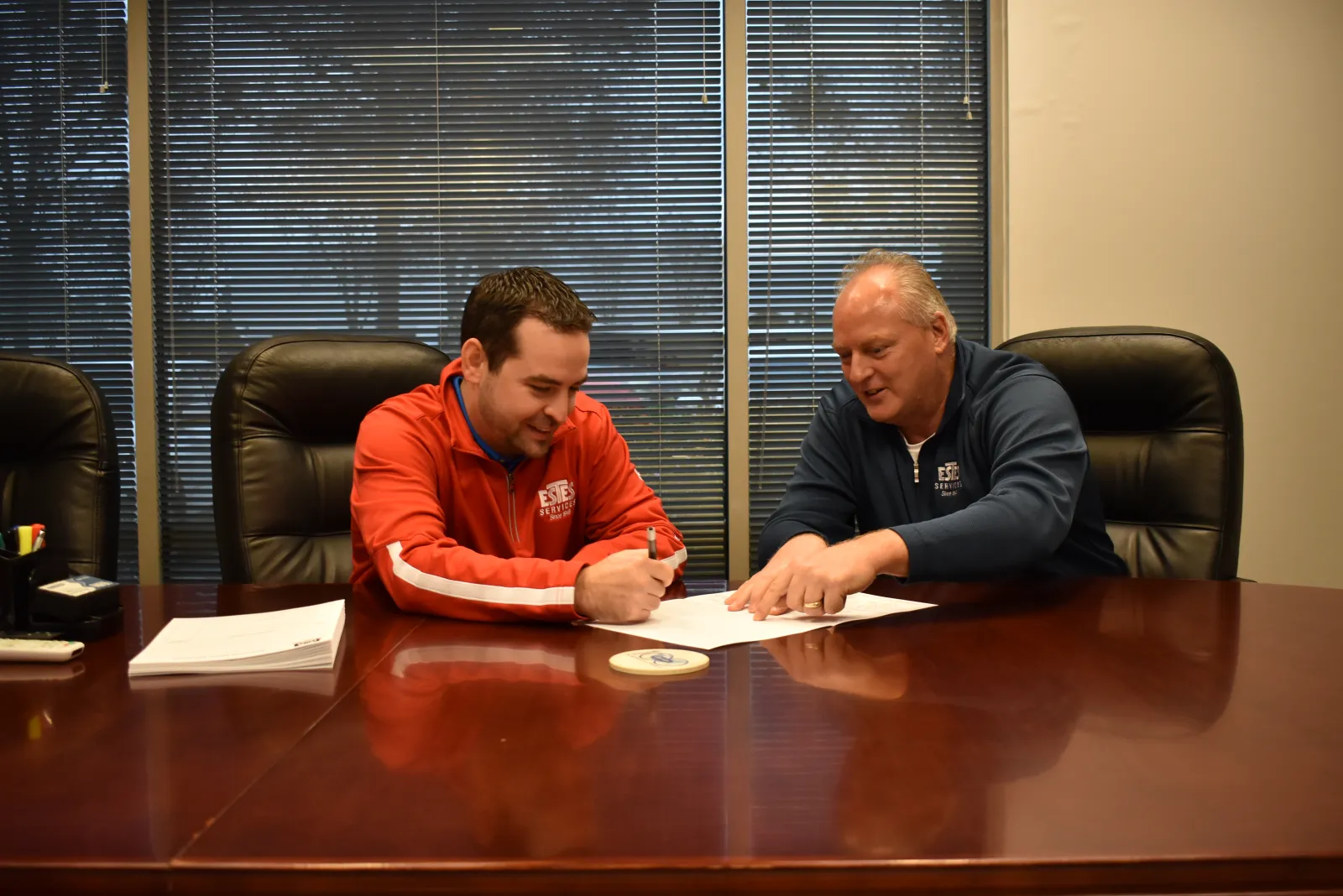 4. Determine the right heating system for your home and the furnace installation cost.
There are two main factors to consider when choosing a furnace that impacts overall installation cost: furnace size and efficiency. The right-size furnace for your home depends on the load calculations performed by an experienced HVAC technician in step #3.
In addition to the size of the unit, there's also furnace efficiency to consider. The more efficient the system, the higher the upfront cost but, the more you can save on your monthly utility bill.
We offer various ways you can pay for your heating system, including:
● Special Financing;
● Estes Easy Order; &
● Specials & Coupons.
Whether you'd like to purchase your unit in full today or spread payments out over time, we make your furnace installation or heating replacement a breeze.
4. Prepare your home for furnace installation.
Preparing your home for installation is important and ensures that you create a safe and efficient working environment for technicians to perform their job. You should clear out the area where the technicians will be working when they install your furnace.
This also means clearing out the path leading to the furnace so that you can allow ease of access and eliminate any tripping hazards. Keep in mind that the new heating system itself takes up quite a bit of room, which means you may need to clear up space.
While it takes, on average, about four to ten hours to install a new furnace, the length of time to install it can vary depending on the type and size of the furnace. A larger and more complex unit will take more time and effort to install than a smaller one. The maximum installation time can be up to one to two days or even a few days. While the length of time can vary, it is advisable to get your home ready to ensure a more efficient installation process.
At Estes Services, we will ensure that the installation process is smooth, safe, and done in a timely manner so that you can enjoy maximum comfort at your home.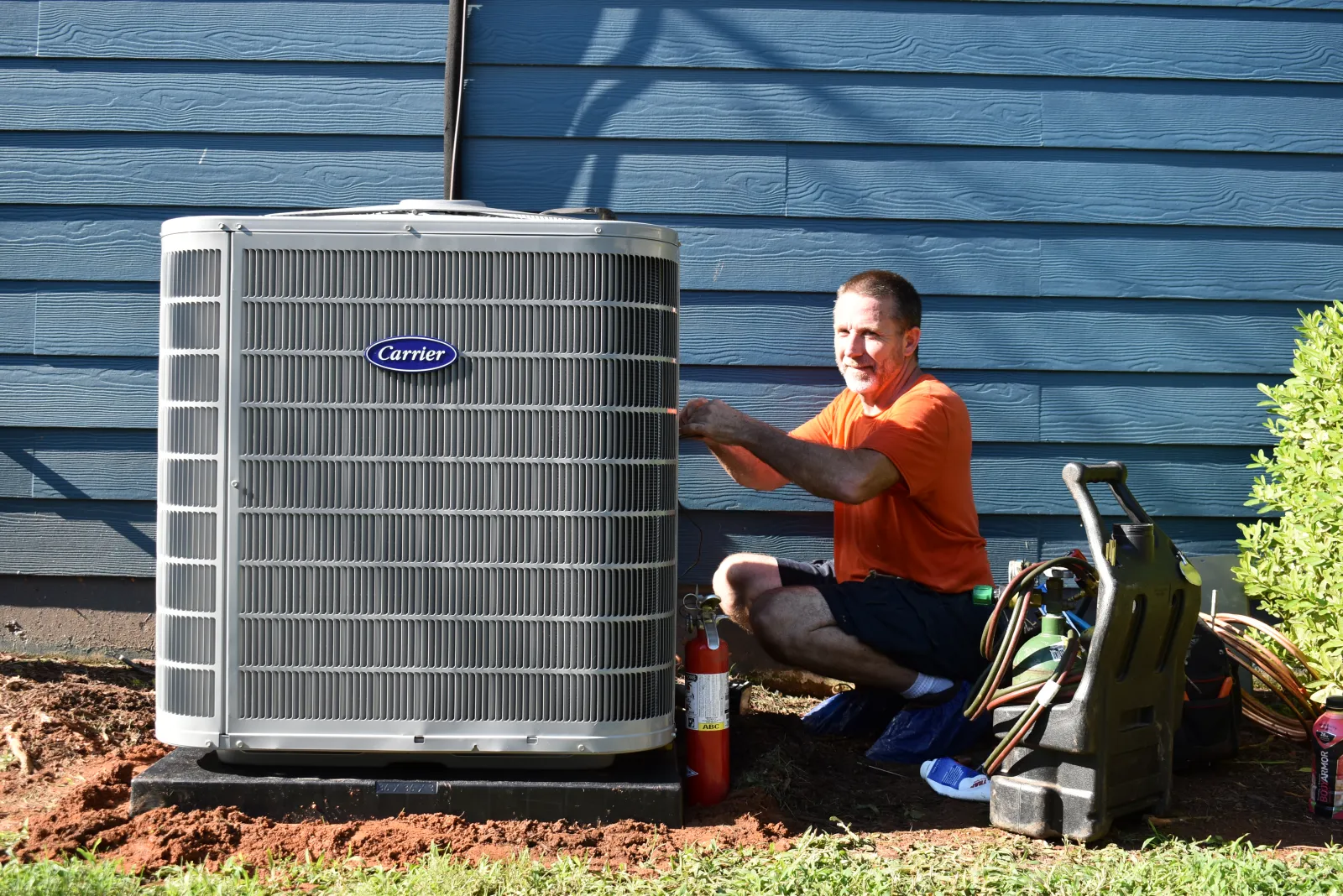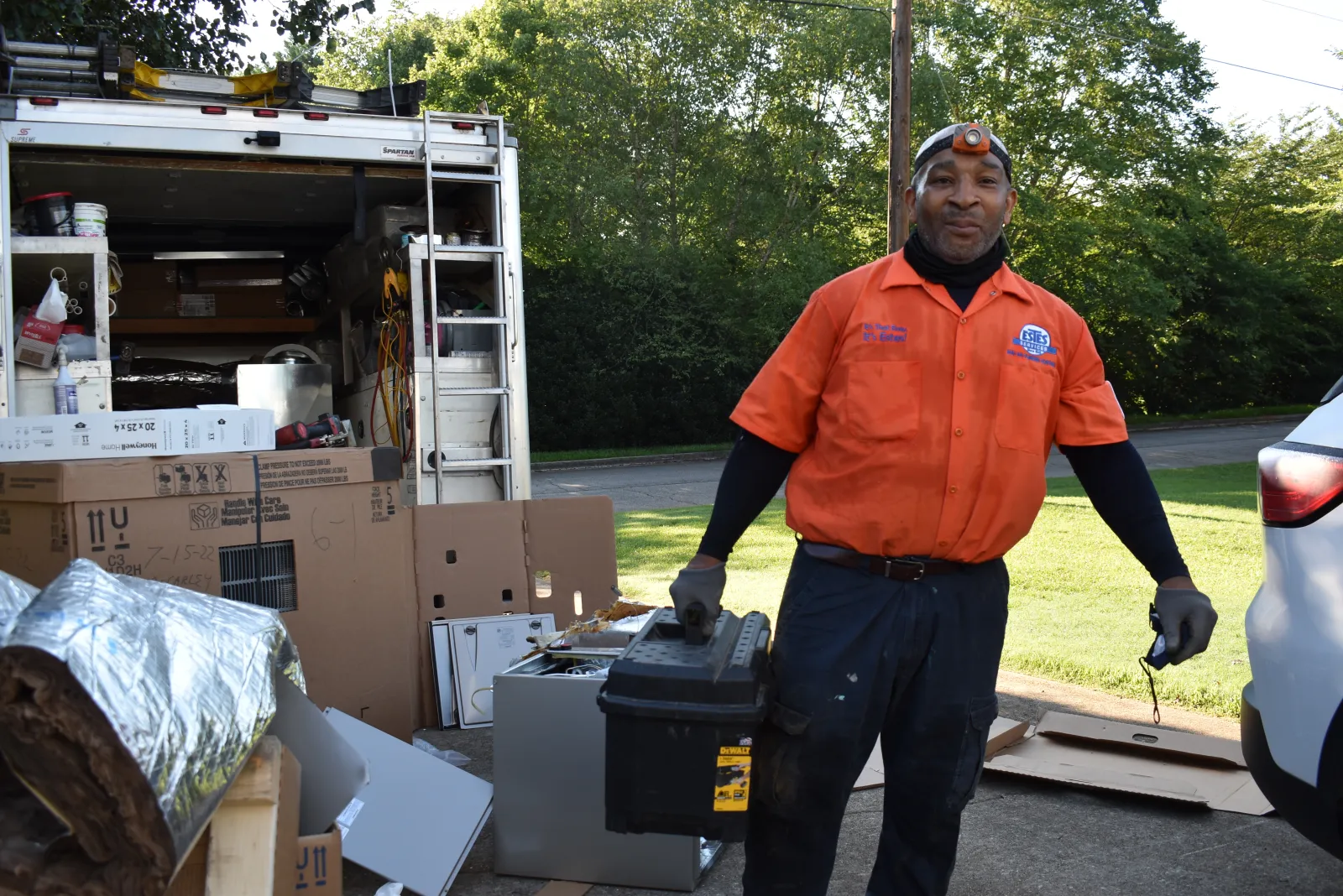 5. Ensure final inspection of new equipment.
Once your new heating or furnace system is fully installed, the most reputable Atlanta HVAC companies will give you a final inspection of your new unit. This is the time to ask any questions with your technician.
It's also crucial that your technician does a test run to ensure that your new unit operates normally and safely. This is done by turning the unit on and running it through a complete heating cycle. You should also listen for any unusual noises and look out for potential gas leaks or any other problems that might be present.
5. Schedule maintenance within the first year.
To qualify for a warranty, you must schedule maintenance of your new furnace system within the first year. You may also want to consider enrolling in our Maintenance Membership which makes it easy to synchronize with warranty requirements and keep your new system in excellent condition.
Choose Estes Services for Your Next Heating Replacement
There you have it. A step-by-step guide to what you can expect for furnace installation. Since 1949, Estes Services has been Atlanta's #1 home for HVAC, plumbing, and electrical services.
We've got you covered. From our family to yours, we wish you a Happy New Year with comfort that's "always just right." It's that Easy; It's Estes!
Schedule Your HVAC Replacement Estimate