Call Estes Services to Handle All of Your Heat Pump Service Needs!
Atlanta's warm climate and mild winters make it a perfect candidate for heat pumps. These HVAC systems specialize in transporting warm air wherever it is needed - outside in the summer and inside in the winter. But when your heat pump isn't working, it can cause major home comfort issues. Depending on the temperature and weather outside, being without heat can even potentially be dangerous. When your heat pump dies on you at the worst possible time, let Estes Services help you with Atlanta heat pump repair service.
Heat pumps work double duty throughout the year because they provide both warm and cold air. All of this extra use can cause them to wear out and need professional heat pump repairs. The heating and cooling experts at Estes Services are proud to provide 24/7 emergency Atlanta heat pump repair services for all different makes and models. If your heat pump has any issues, get in contact with us, or give us a call and one of our friendly experts will help you.
Common Heat Pump Repair Issues We Can Fix

Because your heat pump serves as both your air conditioner and heater, it works almost all year long to cool your home in the summer and heat it in the winter. With this much usage, it's common to need frequent repairs and maintenance on your system.
Estes Services offers fast and accurate heat pump repair services in Atlanta, GA, and the surrounding areas for any type of problem that you might be having. Here are a few of the most common problems that we see:
Not Enough Air Conditioning or Heating
If your heat pump is blowing warm air when it should be cooling your home, call or contact us for repair immediately. This could be caused by a bad compressor, low refrigerant, a clogged air filter or several other issues. The issue can likely be repaired in one visit, so you'll be able to rest comfortably in your home again in no time.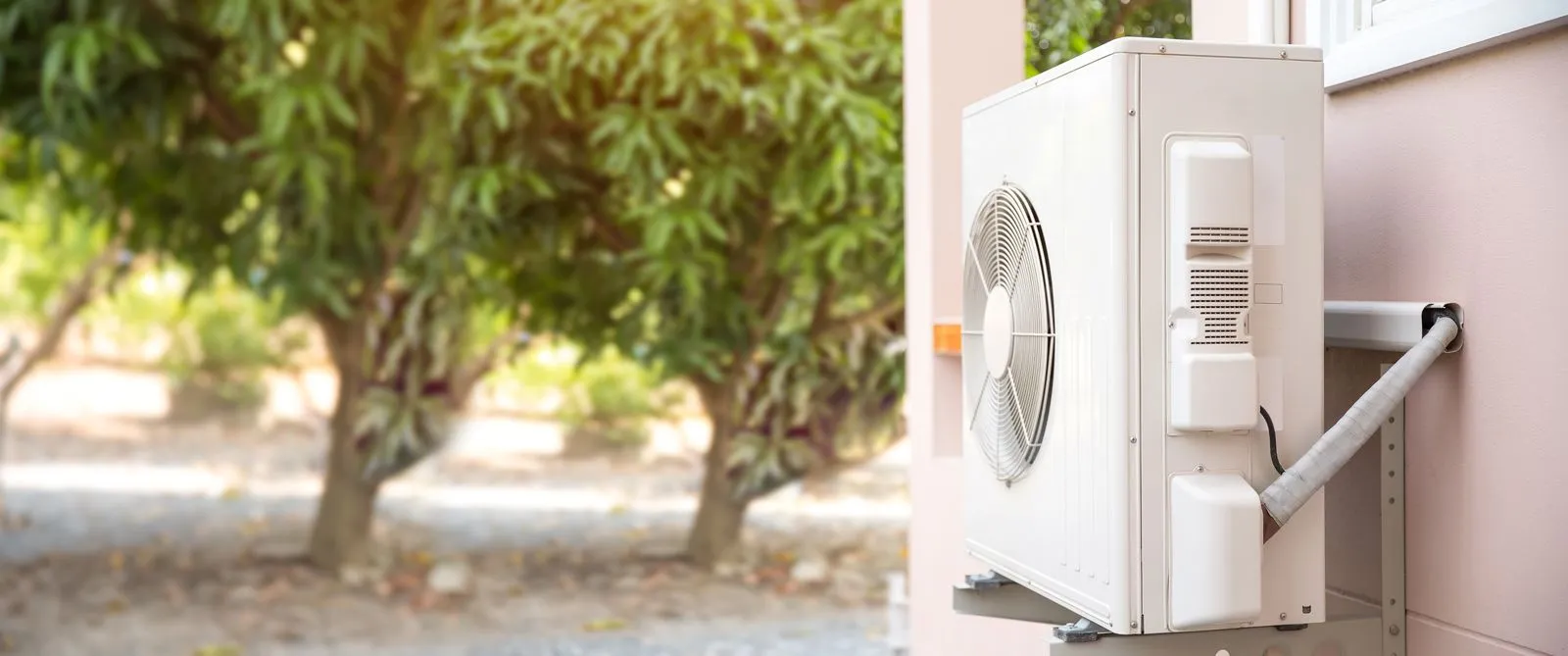 Noises

Is your heat pump making a high-pitched squealing noise? This is often caused by a bad fan belt. Hissing usually indicates a refrigerant leak, and gurgling could mean you have low refrigerant.
While there are dozens of different issues that might be plaguing your heat pump system, these are just a couple of the most common heat pump repair needs that we see. Schedule service with us today for any heat pump repairs in Atlanta no matter what kind of problem you're having.
When Should I Seek Heat Pump Replacement?

Heat pumps in Atlanta are rather sturdy and should be able to provide you with reliable temperature and comfort control for years to come. And when they no longer do so, a simple repair may be all you need to get back in the comfort zone. If you're unsure whether it's time for heat pump replacement, you can count on the experts at Estes Services to provide the guidance you need! We always want to ensure we're bringing you the service you need most, and our diagnostics can help decide whether repair or replacement is best. Whenever you suspect that there might be an issue with your home's heat pump system, get in touch with the professionals at Estes Services to figure out just how to fix the issue and bring comfort back to your home.
What Are The Advantages of Heat Pumps?
Trust Estes Services With Your HVAC Needs

Whenever you need to get your heat pump serviced, turn to the heating and cooling experts at Estes Services as soon as possible to ensure that your HVAC needs are met. No matter what kind of issues come your way, rest assured knowing that our team of experienced heating, air conditioning, plumbing, and electrical professionals has fixed similar problems in the past.
We're proud to be among the industry leaders in Atlanta's heating and cooling industry. We've been in business since 1949, and in the time since, we've developed invaluable experience that helps us resolve the needs of homeowners just like you. For heating, air conditioning, plumbing, and electrical service that your home or business can count on contact Estes Services today.
Heat Pumps
At Estes, we give you options so you can live life comfortably.

Heat Pump Financing

With financing through Wells Fargo Bank, N.A., we can outfit your home with a new heat pump while offering payments broken up over time. Contact us to learn more.