In this article, we'll explain how to select the best HVAC system for your home. We will go over what's important to do first and the options that you should consider to achieve success: the right-sized HVAC system for your home that fits your needs.
You can look at many different brands and types of systems, but remember that there are several common options that homeowners should consider, including size, efficiency, cost, and warranty, that give you insights into how to select the best one.
Using our 70+ years of experience in HVAC installation, repair, and service as a family-owned HVAC company, we've compiled this guide that you can use as a reference for making an informed decision about the best system for your home.
Hire a Trusted HVAC Company
First and foremost, you should not attempt to select or install a system by yourself.
Doing so could result in serious issues and could even be dangerous. An improper installation or an incorrectly sized system can result in poor equipment performance, a shorter lifespan, and a risk of a serious injury.
The fact is, a new HVAC system is an investment for your home that you will want to last, and there is not a one-size-fits-all approach to what's the best. That's why you should hire an HVAC company to help you, but not just any HVAC company: A long-established and trusted HVAC company.
After all, there are many different HVAC companies that can offer you a new unit, but not all can offer the same quality of service long after you've installed the unit.
Determine Options Important to You
Now that we've established the importance of using a trusted HVAC company to help you, we will look at the various options for you to consider throughout the process to determine the right solution.
1. Goals — Establish your goals for the new HVAC system. Assess the performance of your conditioned spaces. For instance, have you experienced issues with your current system, such as it getting too hot or too cold in certain areas? What about the humidity levels? Is indoor air quality a concern, like humidity control?
Your goals can include, among many things, enhancing comfort, increasing energy savings, improving indoor air quality, or fixing a problem with your current system. What is most important to you in this process? Let your technician know early in the selection process.
2. Size — Your new HVAC system must be the proper size. Don't fall into the trap of thinking that a bigger unit is better. It's a rightly sized system that you need.
An under- or over-sized unit will cause your system to work harder, put more wear on it, and increase your energy bills. Plus, it could cost you more money on HVAC repairs in the long run.
Have your technician perform proper load calculations to determine the properly sized unit needed.
3. Efficiency — How energy efficient is your current system? Are you looking to increase your energy savings and reduce your utility bill? Then, you should look at and compare various HVAC unit options and their seasonal energy efficiency ratio, or SEER, rating.
The best HVAC system will have a higher SEER rating for increased energy savings. The South region currently has a minimum SEER rating of 14, but it will increase to 15 when new efficiency standards go into effect in 2023.
4. Cost & Quality — Identify your budget, but do not sacrifice on quality. Selecting an HVAC system that comes with a longer warranty may cost more upfront; however, it will give you peace of mind over the long run.
So, you should pay attention to the warranty and maintenance packages available to you, which is our next point.
5. Warranty & Maintenance — Keep in mind that are two types of warranties that you should consider: 1) equipment warranties and 2) labor warranties. When it comes to equipment warranties, they vary by manufacturer and model. Similarly, labor warranties vary by contractor.
Be sure to ask about warranties before you purchase or install any new unit. You also will probably want to inquire about any maintenance membership plans available to you later on down the road and for other systems throughout your home.
From the size of the unit to the efficiency to the warranty coverage, these are a few examples of the various options to consider when selecting the best HVAC system for your home.
Let Estes Services Help You Select the Best HVAC System
As you can see, there are many options to consider. The same is true for the brands and types of systems that homeowners can choose from. At Estes Services, we are proud to partner with Carrier, the leading name in the HVAC industry.
Proud to Partner with Carrier
Carrier offers excellence in their product lines, exceptional warranties, and dependable durability in every new HVAC system. Specifically, we offer several different types of Carrier HVAC systems to choose from, including the following types:
● Traditional HVAC Unit — There are several different air conditioner unit options from Carrier, including Infinity Systems, Performance Series, and Comfort Series, that range from excellent energy savings with exceptional comfort to average energy savings with standard comfort.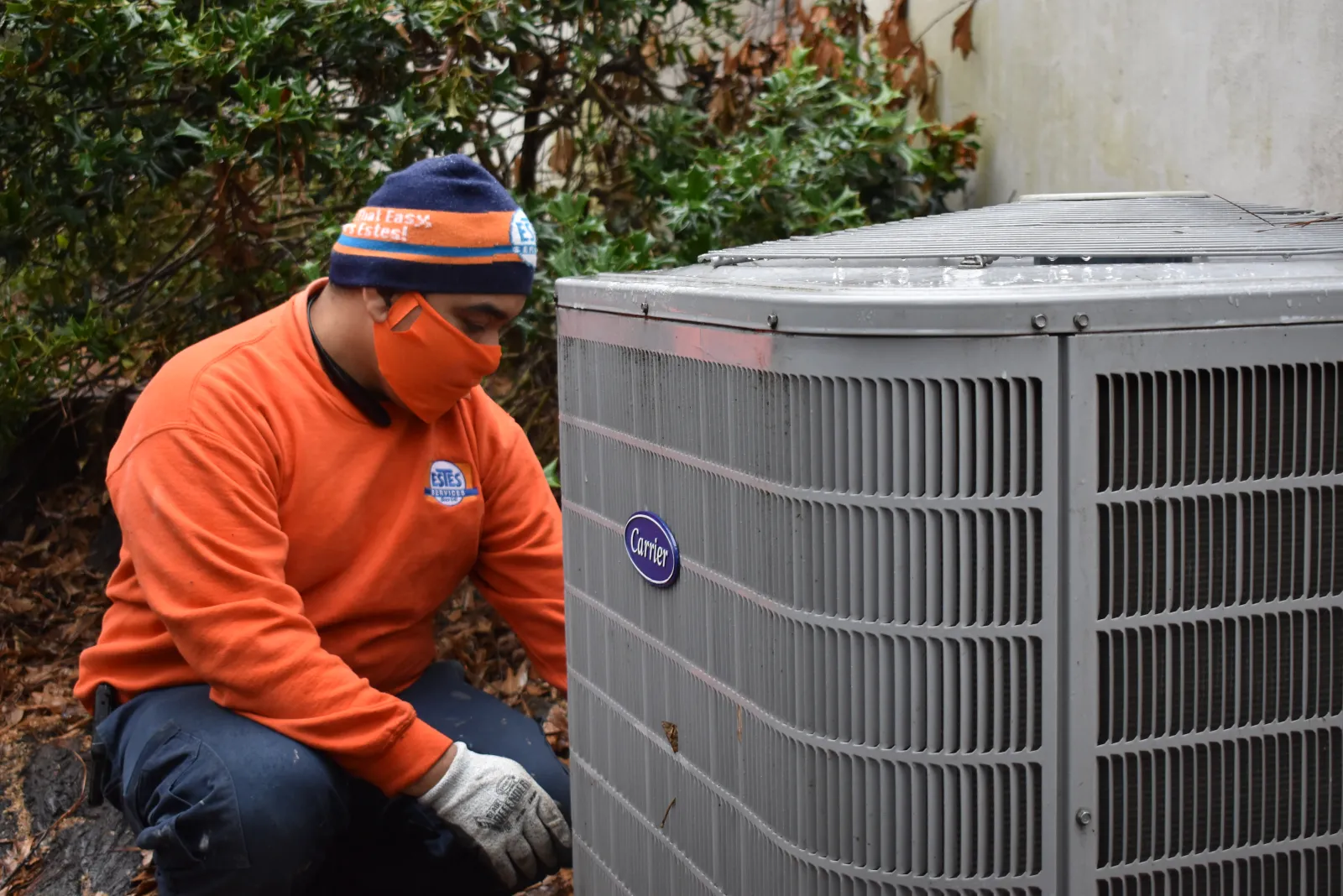 ● Heat Pump — Unlike traditional HVAC systems which have a separate air conditioner and heater, heat pumps pull double duty by providing both heating and cooling. They are also known for being energy-efficient, improving indoor air quality, and being more environmentally friendly.

● Ductless Mini-Split — Known for flexibility, a ductless air-conditioner is a good choice if you have a new addition to your home after a renovation or have an area that lacks proper ductwork, like an attic or garage.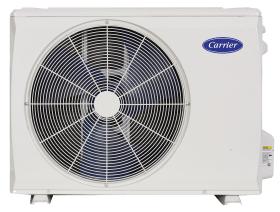 Additionally, a ductless system isn't affected by the rest of your house or varying temperatures in other rooms. It only serves to cool one room or zoned area.
We will help you find the ideal system to fit your home and budget. We understand that a new HVAC system is a big investment, which is why we make it easy for homeowners through our Estes Easy Order program.
Estes Easy Order for HVAC System
We recently introduced our new Estes Easy Order program, which offers packages to make the replacement of your home's A/C system easy and worry-free. In fact, with our A/C system package, you can get the following for just $85/mo:
● Brand new A/C system
● Installation included
● 10-year warranty
● Two years of maintenance
You can get this package by following just three easy steps: 1) Fill out a short form, 2) Set an appointment for your pre-installation check, and 3) get your products installed. It is that easy and convenient!
Get A Free Estimate from Estes Services Today
A properly installed AC unit can bring summertime comfort for years to come with minor routine maintenance. That's why it's important to leave it to our NATE certified HVAC technicians at Estes Services for all your for all your AC installation needs.
In fact, for over 73 years, we have been Atlanta's #1 service, sales, repair, and installation company. In fact, for over 73 years, we have been Atlanta's #1 service, sales, repair, and installation company.
With this in mind, we hope that you choose Estes Services to help you select the best HVAC system for your home. Our knowledgeable staff can answer any more questions that you may have to determine the right solution.
Contact us today to request an estimate for a new system.