When it comes to the comfort of your home, both heat pumps and furnaces are popular options to keep your home warm. However, there are key differences between the two that make one system favorable over the other, depending on your specific needs.
Not only do they differ in technology, but there have also been major updates related to federal tax credits and rebates offered by the Inflated Reduction Act (IRA). These changes may, in fact, make one unit more desirable over the other, so keep reading to stay updated.
In this blog article, we will discuss the pros and cons of each heating system so that you can have a better idea of which option is best for you. Let's start with a brief overview of the key difference between these two systems:
Furnaces vs Heat Pumps: Pros and Cons

In terms of heating and cooling, a heat pump can do both, whereas a furnace only produces heat. But, there are upsides and downsides to both units in terms of efficiency, region, and use.
For instance, in mild climates, a heat pump is recommended because it can both heat and cool within its specifications. In colder climates, a furnace is more ideal. However, there are cases where combining the two makes for a very efficient system for your home.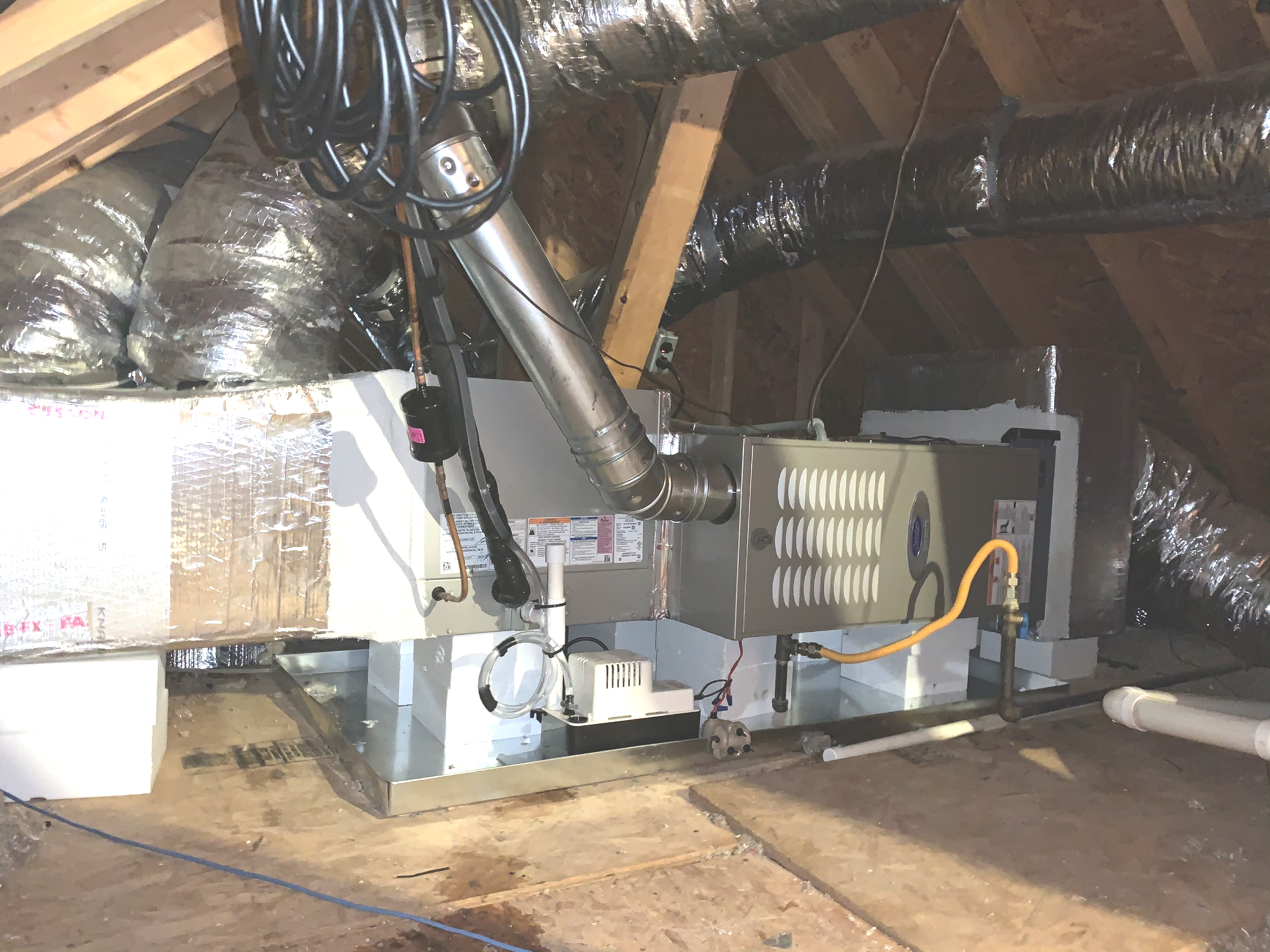 Energy Efficiency
Since they transfer heat, heat pumps are more energy efficient than furnaces that generate heat. This means heat pumps don't need as much energy to operate as furnaces do. However, once the cold weather comes, heat pumps have to work harder and use more energy than furnaces to keep your home warm.
So, if you live in a colder climate, having a furnace may be more energy efficient; however, this is typically not the case in the southern part of the United States like Atlanta, GA. However, each home is different, so there can be scenarios in which general conventions may not apply based on unique circumstances or home designs.
Cost of Ownership
On average, installing and using a heat pump is more affordable than a furnace. A new gas furnace installation is typically more expensive than an electric furnace installation.
A heat pump provides both cooling and heating, so you can save on the added costs that come with having to install a separate air conditioner for your home. Qualified heat pumps and furnaces may be eligible for the Energy Efficiency Home Improvement Tax Credit (25C) in the IRA.
As the Inflation Reduction Act currently stands, homeowners may be eligible for up to a $600 tax credit for high-efficiency furnaces and up to a $2,000 tax credit for high-efficiency heat pumps.
Climate Zones
Depending on the regions in which you live, each unit performs and responds differently to moderate and cold climates. In the South or Southwest regions of the country, heat pumps are more versatile in providing indoor comfort all season long.
Winters are not as harsh in the southern and central parts of the United States when compared to the northern parts. As a result, heat pumps serve as both heaters in the winter and air conditioners in the summer. This makes for a very efficient and cost-effective setup for your home.
On the other hand, furnace installations only provide heat for the winter months and need to be paired with an air-conditioning unit for the summer season. A heat pump can be paired with a furnace and can be integrated into your system to gauge when to use each system.
Lifespan and Maintenance
Properly maintaining your heat pump or furnace system is crucial to ensuring the efficiency and longevity of it. Both heat pumps and furnaces have air filters that need to be regularly changed out.
To ensure optimal performance, it's advised that you replace the air filter on your heat pump at least twice a year. For furnaces, it is recommended that you change the air filter at least once every 90 days.
Unlike heat pumps, furnaces only operate during the cold weather months, so there are typically less maintenance requirements on average. Furnaces also have a longer lifespan of 20 years or more.
On the other hand, since heat pumps can heat and cool your home throughout the year, they have a shorter lifespan of about 15 years and require more maintenance than furnaces.
Regardless, at Estes Services, we offer excellent Maintenance Membership Plans that can help you maintain the performance of your furnace or heat pump. If any problems arise with your heating system, we make furnace repair and heat pump repair easy with our licensed and certified HVAC technicians.
Schedule a Heating Replacement Consultation Today
Well, there you have it. We've compared a furnace vs. a heat pump in Atlanta. As you can see, each has its pros and cons, and we can help you ultimately decide which option is right for you.
If you are considering a heating replacement in Atlanta, consider the expert at Estes Services. Since 1949, we have been proudly serving the greater Atlanta area for all your heating services needs. Whatever heating system you select, you will be saying after our quick, easy, and professional installation: It's that Easy; It's Estes!