Here in Buckhead, homeowners need to find a reliable company that they can count on year-round for heating, cooling, electrical, and plumbing services. This is because your systems could break down at any point, creating dangerous and uncomfortable situations. When any issues begin to arise in your Buckhead, GA area home, be sure to contact the experts at Estes Services.

Heating Services in Buckhead, GA
Furnace Repair
Any funny noises or strange smells coming from your furnace? If so, it is likely a sign that you need repairs. We're home to a team of talented technicians that can deal with many common problems. Here at Estes, we provide 24-hour emergency heating repair service in Buckhead, GA, to ensure you and your household aren't without heat for too long.
Furnace Installation
Getting a new furnace can be a big decision. That is why we want to help you find the unit that is best for your house and your wallet. Our technicians are expertly trained in both gas and electric furnace installation. We also offer financing options that will allow you to invest in your system without breaking the bank. Schedule an appointment today!

Heating Tune-Up
One way to keep repair costs down is to schedule regular system tune-ups. This can prevent breakdowns, reduce costs, and extend the life of your system. During routine maintenance, we'll take steps such as changing filters and thoroughly inspecting your system.

Heat Pump Repair
Heat pumps are growing more popular every year. They are very quiet systems and environmentally friendly as well. These systems provide both heating and air conditioning, so they will likely need more maintenance than other systems. Our heating, air conditioning, and indoor air quality technicians are trained to repair many makes and models of heat pumps, so you can call us for any repairs you need!

Insulation
Many older homes do not already have insulation installed. Installing insulation can increase the efficiency of your home and save you money. It can also reduce and prevent minor leaks. Our expert technicians can install insulation in your home quickly and effectively.

Cooling Services in Buckhead, GA
AC Repair
It seems like AC units always break down at the worst possible time. That is why we provide residents in and around Buckhead, GA with reliable AC repair services. Our expert technicians are trained in solving everyday problems like your system blowing hot air, or not turning on at all. Schedule air conditioning services in Buckhead, GA today!

AC Installation
Is it time to get a new AC system? We have you covered here at Estes. We only hire technicians who are experts at installing new systems of all makes and models.

AC Tune-Up
Choosing to give your system a tune-up at least once a year will help reduce costs and increase your system's efficiency. A tune-up includes a complete inspection of your system and any routine maintenance that is needed.

Emergency AC Services
What happens if your unit stops working in the middle of the night? You can still call us thanks to our 24-hour emergency air conditioning services in Buckhead, GA. We will get your system back up and running as soon as possible.

Heat Pump Repair
Is your heat pump not working correctly? We can help with that! Call Estes if you need heat pump repair today.

Ductless Mini-Split
Ductless mini-splits are gaining in popularity due to their small size and efficient cooling. This system also can control the temperature in each room. Here at Estes, we offer ductless mini-split installation and repair at an affordable price.

Buckhead, GA Plumbing Services
Estes Services is your one-stop shop for all your HVAC and plumbing needs. Our expert technicians can repair any issues, including low water pressure, clogged toilets, and problems with sewer systems. Call us today to schedule an appointment for plumbing services in Buckhead, GA.

Enroll in an HVAC Maintenance Plan from Estes Services
The best way to reduce costs in your house is to enroll in an HVAC maintenance plan from Estes Services. Every program includes a comprehensive cooling and heating maintenance check, a discount on all repairs, and many other benefits. We have three different plans, all with different prices and benefits.
Check out our maintenance plans and enroll today!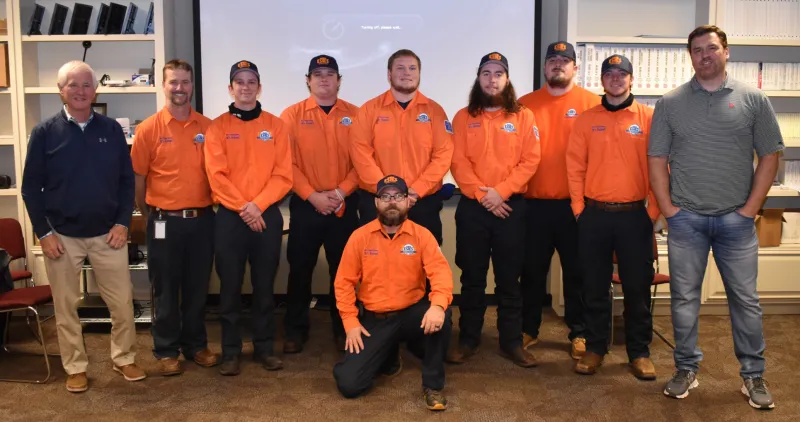 Schedule an Appointment With Estes Services
Here at Estes, we provide various services to help with any issues that might be plaguing your home. With over 70 years of experience in providing homes and businesses with HVAC, electrical, and plumbing services, you can trust that we'll get the job done right each and every time. Schedule services in Buckhead, GA, with Estes today!