Buckhead Electrical Repair Services
Electrical Repair and Installation by Licensed Buckhead Electricians
Electrical system issues are not only inconvenient, but they can often be dangerous. At Estes Services, we work to keep the lights on and operating properly with Buckhead electrical services that are offered 24/7. We know that opening up your home to someone for electrical service that you don't personally know is a big deal. We promise that our local electricians will be timely, kind, and, most importantly, informative and thorough. Contact the licensed Buckhead, Georgia, electricians at Estes Services for reliable electrical repair or installation services.
When you pick up the phone for any electricity issue you may be having, you'll experience our unmatched customer service. We're the go-to team for all of your electrical service needs in Buckhead, GA. Give us a call today to schedule your electrical service appointment or emergency repair!

Emergency Electrical Repair Service
As important as electricity is to our daily lives, it is still very dangerous if any errors or issues are present. There are ample dangers to electrical systems that aren't working right. Any time there is sparking, smoke or you see charred edges on outlets, it's time to call an electrician right away. The certified Buckhead electricians of Estes know how important it is to take care of emergency electrical issues with prompt care. We're available 24 hours a day to ensure that your home is always covered if an emergency occurs.

First, we'll make sure your family is safe. Then, we'll go to work, finding and addressing the problem and offering solutions that fit your needs and your budget. We want you to feel safe and comfortable in your home. We won't leave until you're completely comfortable and the project has been completed.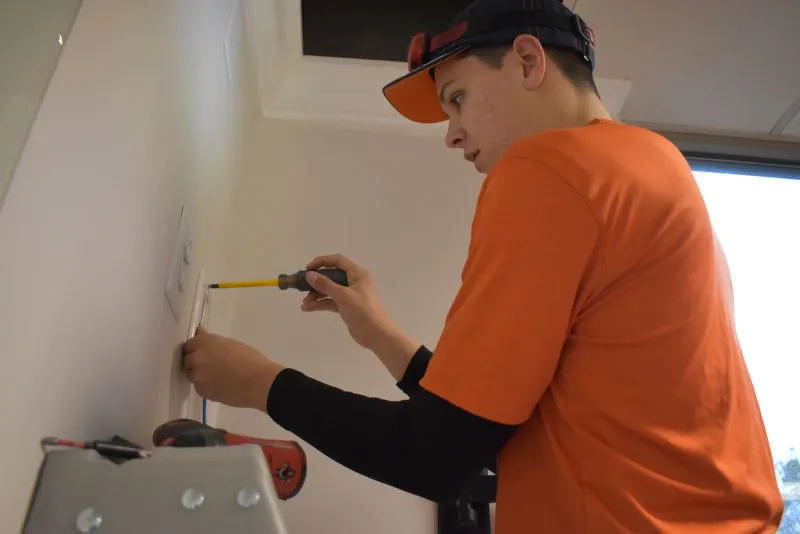 Surge Protector Installation
Even when lightning doesn't hit your house, it can do damage to your Buckhead, Georgia, home. Lightning is just one cause for power surges. A surge can damage both your wiring and any devices you have plugged in at the time. Protect your home and your investments with a whole house surge protection system. Trust the certified electricians in Buckhead, GA, at Estes for surge protection installation service for your home.

Outlet Installation
Home is a place of both comfort and convenience. Having electrical outlets at the ready is part of that convenience. At Estes, we install GFCI outlets, the kind that are safe to use in spaces that may come in contact with water. When these outlets discover an interference, they immediately redirect electricity towards the ground to keep you and your home safe from any electrical surges. When you've made sure that the area is safe for electricity again, simply push the "reset" button and resume activities as normal. Looking to sell your home in the coming years? Having non-GFCI outlets could hold up the sale. Estes Services' Buckhead electricians can install new outlets in your home, making it more convenient today and more appealing for future homebuyers tomorrow. Contact us as soon as possible for GFCI outlet installation.

Ceiling Fan Installation and Repair
For many homes in Buckhead and the greater Atlanta, GA, area, ceiling fans are a necessity for both heating and cooling. As time passes and you use the system more frequently, your ceiling fan or light fixture can become loose and rattle, causing irritation at best and possibly danger at worst. Let the team of certified local electricians at Estes Services come to the rescue! We are pros at navigating the sometimes complicated electrical wiring that comes with ceiling fans to make sure that a safe, complete installation takes place. Get in touch with us right away to schedule an appointment for ceiling fan services. We'll get the job done safely and on time the first time.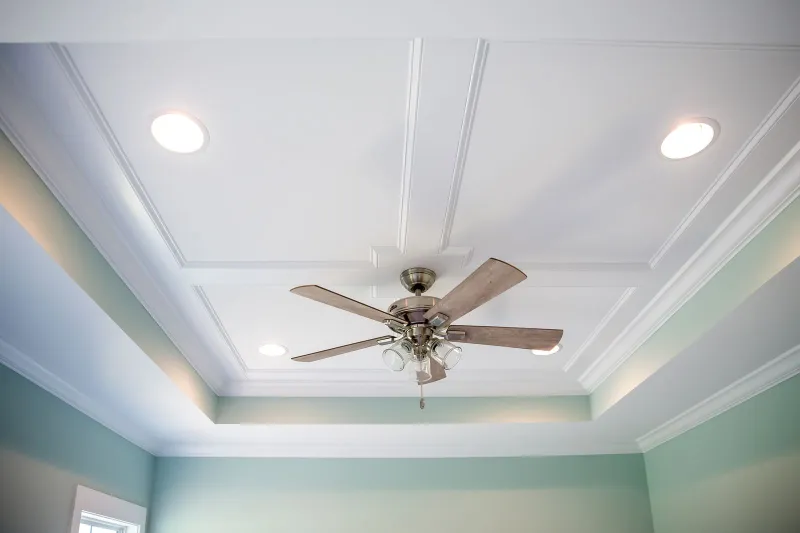 Why Choose Estes Services as Your Buckhead Electrical Contractor?
For all your electrical needs in Buckhead and the surrounding Atlanta, GA, area, make sure to pick up the phone and call the professional and licensed electricians at Estes Services! Locally owned and operated, our certified electrical contractors have the know-how to fix any issue plaguing your home. Should you have any questions along the way, we offer top-of-the-line customer service. Don't hesitate to ask us any questions that you might have throughout the entire process.

Our A+ rating from the Better Business Bureau reflects our commitment to customer satisfaction! We will work with you every step of the way to assess issues, find solutions and get your Buckhead home's electrical systems operating at full capacity! Estes Services is completely dedicated to finding high-quality solutions to any problems that come your way. Get in contact with us today to schedule an appointment for all of your home's electrical service needs.