Alpharetta, GA, Electrical Service
Electrical Repair and Installation by Licensed Alpharetta Electricians
Electricity is involved in nearly everything we do. From flipping on a light switch to throwing food in the microwave, we heavily rely on electricity in our everyday lives. Trust the experienced professionals at Estes Services for electrical repair and installation services. We seriously take electrical safety, requiring our professionals to be certified through the Eaton Certified Electrical Contractor program.

Electrical Repair Services
The phrase "You don't know what you've got until it's gone" accurately applies to electricity. We often take advantage of it, thinking that it will always be there when we flip that switch or plug the cord in. When your electrical appliances stop working, however, it can throw a major wrench in your plans.

When that happens, contact the experienced and licensed Estes electricians in Alpharetta, GA. Our professionals will be there every step of the way, alerting you to the issue and providing you with the necessary solution.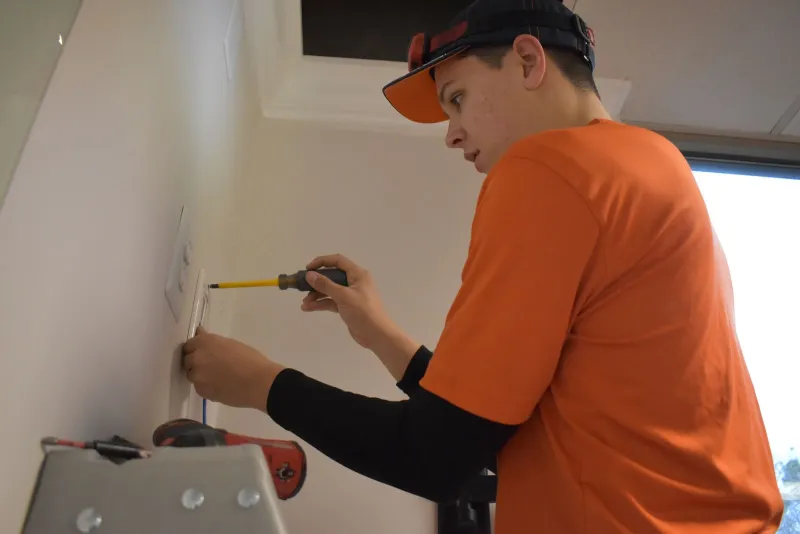 Electrical Installation Services
Whether you're replacing outdated equipment with more modern solutions or adding equipment to a new home, Estes Services can help with all of your electric installation needs.

Ceiling Fans
Whether you're wanting to add a ceiling fan for function or aesthetics, Estes Services can help to install a ceiling fan that perfectly complements your room. With benefits such as reduced energy consumption and overhead lighting, we can help you find and install the perfect solution.

Outlets
Far too many times, outlets are located in inconvenient spots that require your cords to stretch. To meet the electrical needs of your home, get in contact with Estes Services. We'll install outlets where you need them most.

Lighting
Proper lighting can provide safety and beauty to any area of your home or landscape. For the installation of LED lighting, overhead fixtures, recessed lighting, accent lighting, landscape lighting, and more, contact the electrical team at Estes.

Wiring
Electrical wiring can be very dangerous and should only be installed by a knowledgeable electrician. When you need to install new wiring in your Alpharetta home, contact us to ensure the job is completed professionally and safely.

Exhaust Fans
Exhaust fans are extremely important to any rooms where smoke or moisture might be present. They're great at what they do, keeping mold and moisture out of areas where they don't belong. To install exhaust fans in your bathroom, kitchen, garage, or attics, schedule an appointment with Estes.

Smart Home Devices

In the modern day, smart home devices are becoming more and more popular. The installation of smart home devices, though, can quickly become complicated. For smart home device integration and installation services in Alpharetta, call Estes Services today.

Emergency Electrical Services
When your Alpharetta, Atlanta, GA, or Roswell, GA, home loses electricity or experiences any issues after normal business hours, don't hesitate to call Estes for electrical services. We know how important electricity is to your everyday lives, and that electricity isn't always safe. To ensure you're always covered by a team of professional electricians, we offer 24/7 emergency electrical services.

Going without electricity for any given amount of time can become stressful and uncomfortable, but electrical issues can also become dangerous. If you notice a smoky smell coming from your outlets or find any wiring that has been exposed to water, you need to contact Estes for emergency services immediately.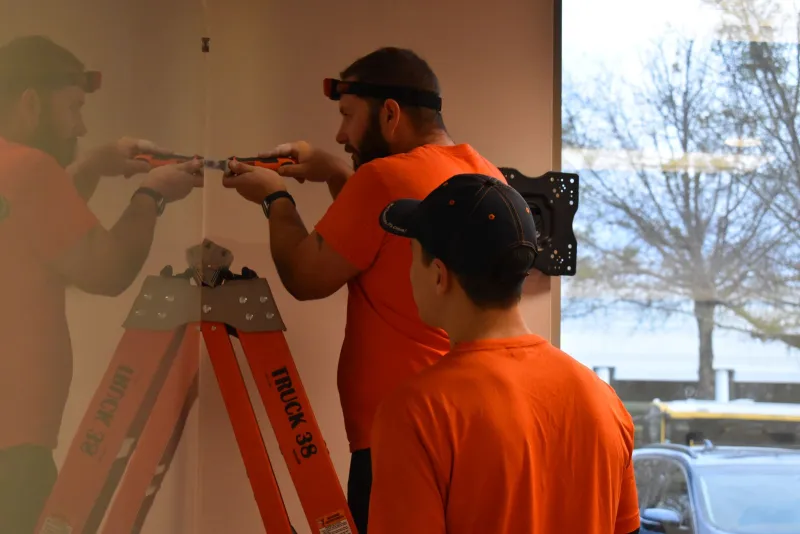 Electrical Services in Alpharetta, Georgia
Providing reliable and quality electrical services in Alpharetta, GA, and beyond, the team at Estes Services has you covered for all your electrical needs. Whenever you're in need of electrical repair or installation services, get in contact with us. Our Alpharetta electricians are trained and certified in their areas of expertise, while incorporating the newest technologies within the industry.

Contact Estes Services for Electrical Services Today
The next time you need electrical services performed in your Alpharetta, GA, or Roswell, GA, home or business, contact the knowledgeable and professional electricians at Estes Services. We'll work to perform the service in a timely manner to ensure that your electrical appliances are safe and functional. Contact us, or call us today to schedule an appointment and let us know how we can help on your next project, whether it be the installation of a light fixture, generator, or a whole house surge protector. All of our Alpharetta, Georgia, technicians provide excellent customer service and will ensure that your overall experience with us is unmatched.