Atlanta, GA
HVAC Services and More
Air Conditioning Repair
Has your air conditioner stopped working in the middle of summer? Contact your Atlanta air conditioning repair technicians for immediate service. Estes Services will be at your door in no time with the right solution. For over 70 years, we have provided top-notch AC repair services for all makes and models of air conditioners and cooling systems across the entire metro Atlanta area.
Whether your system needs a basic issue resolved or a full replacement, we are the team to call. Don't waste time searching for "AC repair service near me." Next time you come home to a broken AC, call Estes to restore comfort to your Atlanta home.
Air Conditioning Repair
and Services in Atlanta, GA
Signs You May Need AC Repairs
Estes is the best AC repair company in Atlanta to call when your air conditioning isn't working correctly or not at all. Here are some of the most common reasons to schedule AC repair:

No Power
If the air conditioner doesn't turn on, make sure it's receiving power (in other words, no circuit breakers are tripped) and that the thermostat is set to "cool." If this basic troubleshooting doesn't work, call Estes.

Poor Airflow
Try changing your air filter. If that doesn't improve airflow, let us inspect your system and fix whatever's wrong. You may need duct cleaning services to increase airflow.

Lukewarm Air
Set the thermostat to "auto," not "on." If the air coming from supply registers still feels lukewarm, the compressor may have failed, or the refrigerant may be low due to a leak.

Strange Noises or Smells
From squealing or grating sounds to pungent or musty odors, don't ignore these signs that something's wrong with your air conditioner.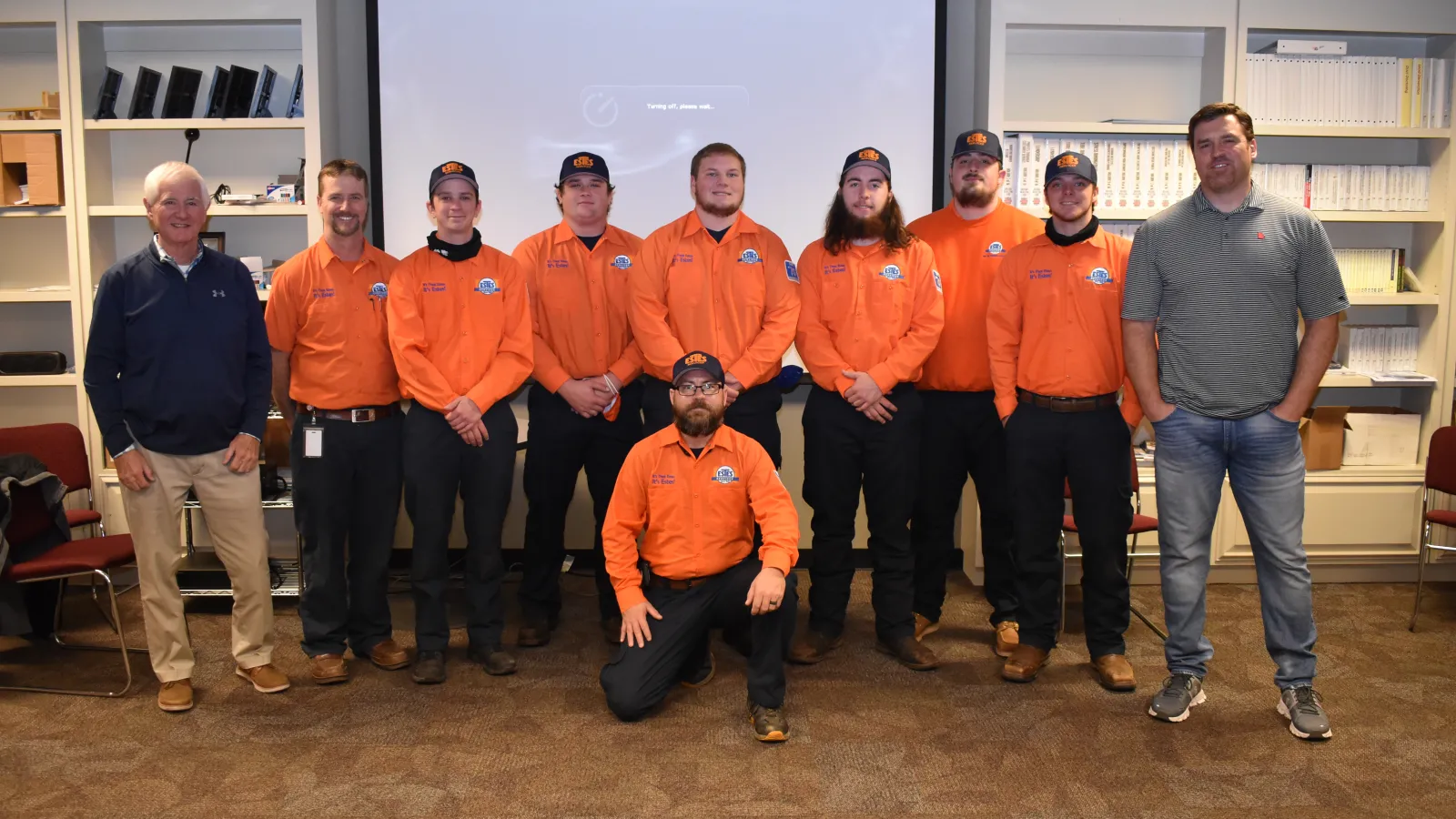 Why Choose Estes For Atlanta HVAC Repair
Customer service is our top priority. Before we perform your AC repair service, we diagnose the problem and explain your system options and prices. Once you have all the information you need to make an informed decision, we'll move forward with your repair. If you decide it's time to throw in the towel, we can also replace your aging air conditioner with a new, high-efficiency model.
Our team members are dedicated to exceeding your expectations 100% of the time. Our team members are equipped with fully stocked service vehicles to avoid unnecessary trips across metro Atlanta that can waste your valuable time. With the newest, most advanced HVAC equipment and a highly trained staff, we have the tools to handle any air conditioning repair in Atlanta, GA, no matter how complex.
Contact Estes to restore your home's air conditioning system today!
Contact Estes for AC Services
From the first phone call to the completion of the service, we want you to have an excellent experience with Estes. Whenever your home experiences an issue with your air conditioning, we have a team of knowledgeable technicians that's ready to help. Get in contact with our heating, air conditioning, and indoor air quality experts today to schedule an appointment and let us know how we can help. We're the Atlanta and Alpharetta HVAC company you can trust to get the job done, whether it's providing maintenance, quality repairs, or installation of a new system or equipment.

Heating Repair
Nobody wants to deal with a broken furnace. Lucky for you, the Atlanta furnace repair experts at Estes Services are available 24 hours a day, 7 days a week. Don't face cold winter nights without a well functioning furnace. Call us any time, day or night, for furnace repair services.
If you're having trouble getting the temperature right in your home, it's time to call in the experts for home heating services. Our NATE-certified heating technicians have seen all kinds of heating issues after serving the local Atlanta area for the last 70 years, and we're committed to providing home comfort solutions that last.
Furnaces tend to break down during the worst possible time, like in the dead of winter or the middle of the night. Luckily, our heating, air conditioning, and indoor air quality technicians are available 24 hours a day to make sure that your heating needs are always covered. No matter the time of day, we're here for you.
Our air conditioning and heating pros provide both gas furnace and electric furnace repairs! Need them now? Schedule your appointment online!
Atlanta, GA Heating Repair Services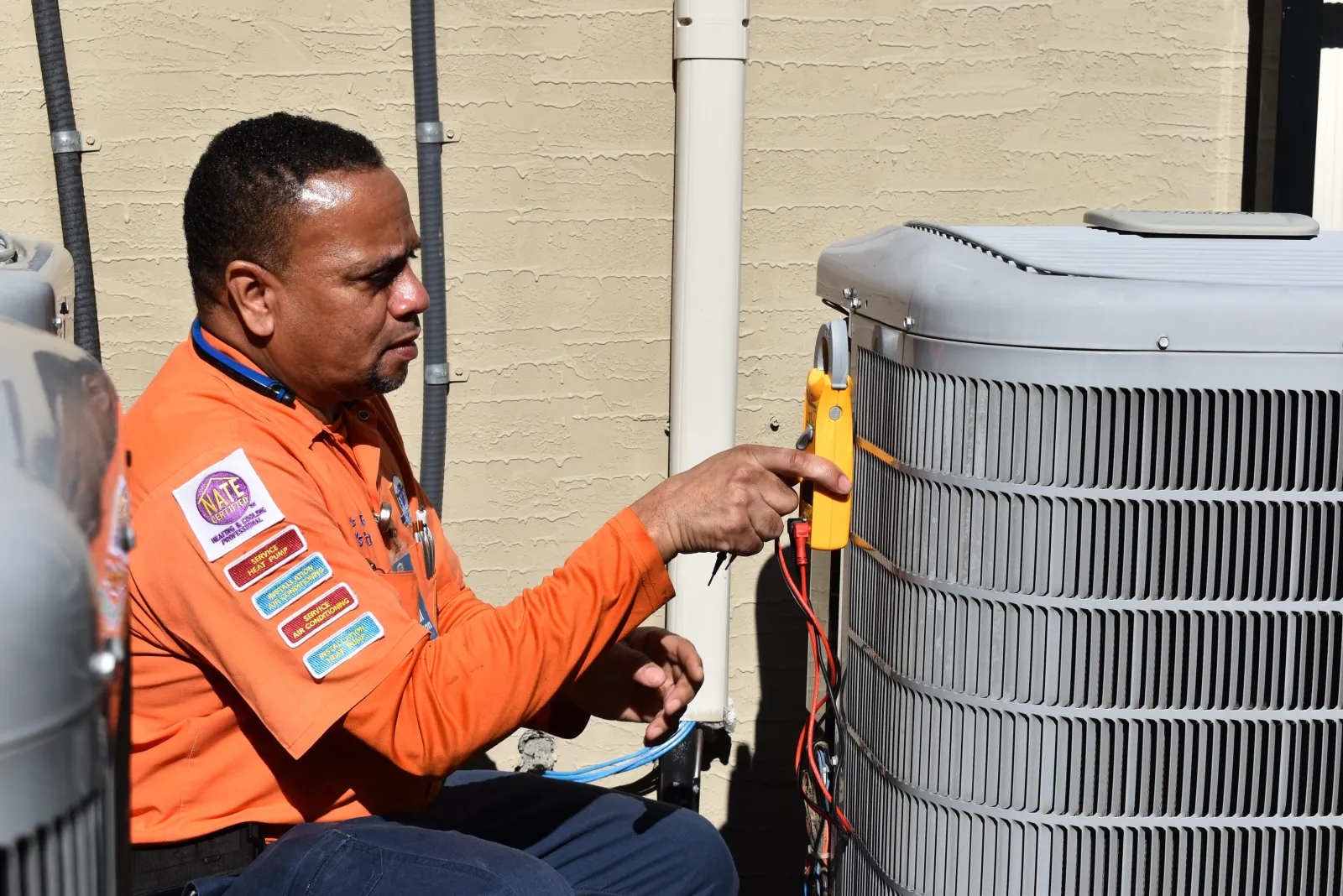 Common Signs Your Heating System Needs Repairs
If your furnace isn't running at its peak, don't hesitate to give us a phone call for repairs. We understand that you may want to wait it out to see if the problem fixes itself, but furnaces don't just fix themselves! The longer you wait, the more likely it is that further damage is being done to your system, making your repair or replacement more costly. Reasons you might want to call for repairs include:

Odor coming from vents when the heater first comes on
Heater not blowing warm air
Inconsistent temperatures between rooms
Higher-than-usual energy bills
Cold or stuffy rooms
How to Tell if You Should Repair or Replace Your Heater?
One of the toughest decisions Atlanta, GA, homeowners can make in regards to their heating unit is knowing when to repair or replace the unit.

It's better to repair your heater when...
You bought it less than 10 years ago and it has had little-to-no issues in the past. Your furnace or heating system likely still has some life in it and just needs a reliable HVAC repair. However, if the repairs are half the cost or more of purchasing a new system, then it makes more financial sense to replace.

It's better to replace your heater when...
You've seen a noticeable increase in your heating expenses over the past couple of years and the system is aging. If this is the case, it makes more sense to upgrade to a new, energy-efficient heating system. You'll recoup some of the costs of replacement with the energy savings you gain from a new system. Some of the other signs that indicate furnace replacement is warranted include loud, unusual noises and temperature fluctuations throughout your Atlanta home.

Call Estes Today to Repair or Replace your
Atlanta, GA Heater
When you turn to an HVAC business for repair services in your Atlanta, GA household, you deserve the absolute best. Our professionals are available to provide repair, maintenance, and new system installation services on heating and cooling systems to homes all across the Atlanta, GA area.
Whether you have an electric or a gas furnace that is in need of service, the heating, cooling and plumbing experts at Estes Services are here to help. For reliable heating and air conditioning services that you can count on, contact the professionals at Estes today.
Plumbing Services
You may not give your Atlanta, Georgia, plumbing system much thought. As long as it's doing its job, you're happy. But a major plumbing emergency - such as a clogged toilet or a leaking pipe- can lead to a major headache, not to mention an expensive repair or installation bill.
When you need a residential and commercial plumbing company you can trust, don't rely on just any company in the Greater Atlanta area. Trust the plumbing service in Atlanta that has provided homeowners with the best plumbing services in the area for over 10 years. Whether it's a leaky pipe or a broken garbage disposal, you can count on Estes Services for all of your home's plumbing maintenance, repair, and installation needs.
Licensed Alpharetta Plumbers Provide 24/7 Emergency Plumbing Repair Services

Estes offers a full range of plumbing services in Atlanta, GA. Some of our services include:

Water Heater Services
Whether you need your water heater serviced, repaired, or replaced, you can count on Estes. Our new water heater installation service includes:

Traditional Water Heaters
Traditional tank water heaters are some of the most important appliances, as they heat the water for your showers, dishes, and laundry. Because they're so hardworking, they do tend to break down over time and need to be replaced about every 10 to 12 years. Estes installs water heaters from Rheem, including their gas, electric, heat pump, and Marathon water heater models.

Tankless Water Heaters
Are you interested in water heater repair or installation for your Atlanta, Georgia, home? Tankless water heaters are growing in popularity and are a great alternative to traditional tank models because of their energy-efficient capabilities. They also heat water on demand, so there is no waiting for the tank to fill up and no more cold showers if you're the last to go in the morning!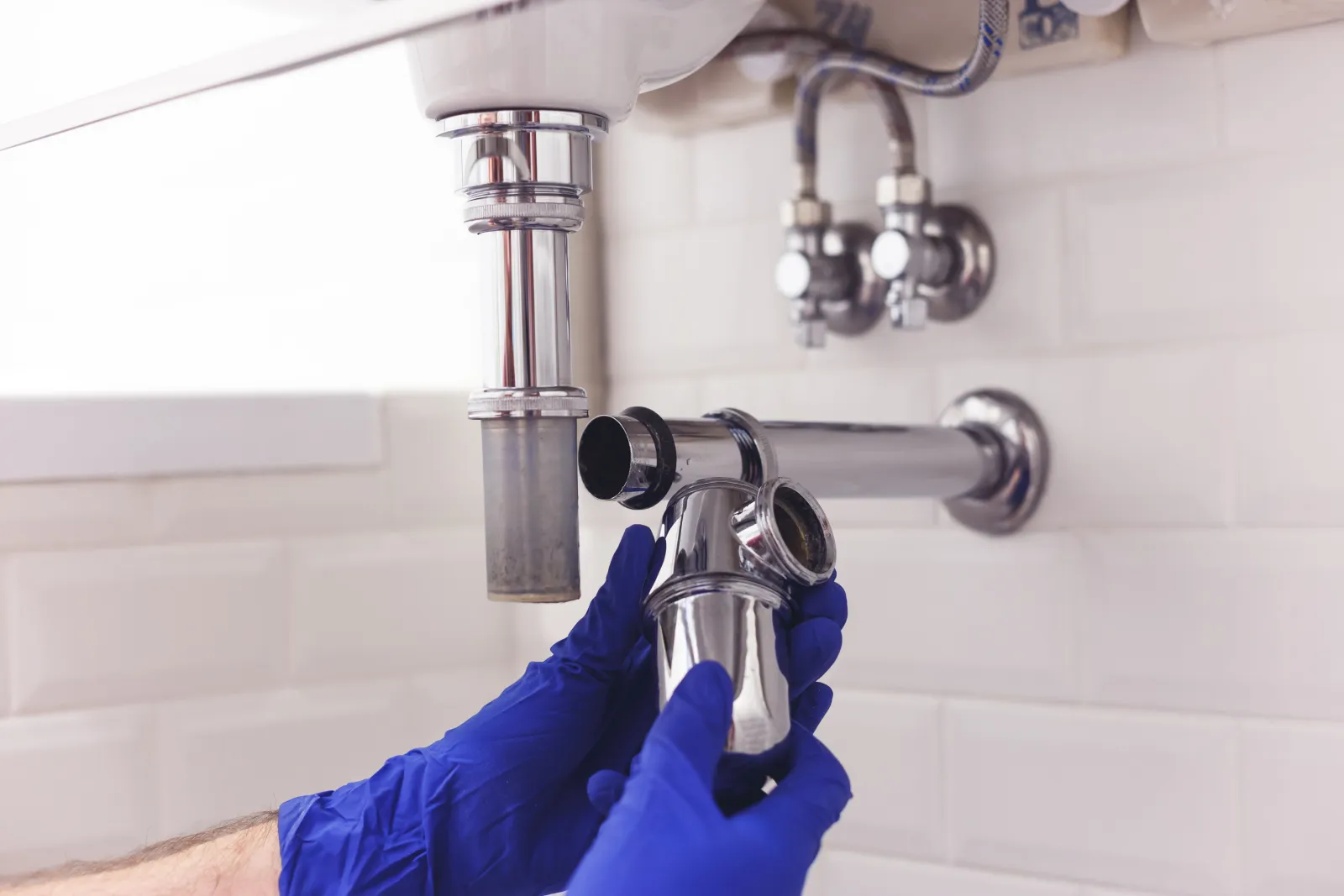 Leak Repairs
Plumbing leaks don't just keep you up in the middle of the night; they can also lead to extensive water damage and increase your monthly water bill. According to the Environmental Protection Agency, the average household leak can waste as much as 90 gallons of water per day. Leaks come in all shapes and sizes, making some difficult to identify. You can count on the certified Atlanta plumbers at Estes Services to identify the leak and make the necessary repairs.
Some of the types of leak repairs Estes performs include:
Visible leaks
Hidden leaks
Sink basin leaks
Plumbing drain leaks
Pipe burst
Drip leak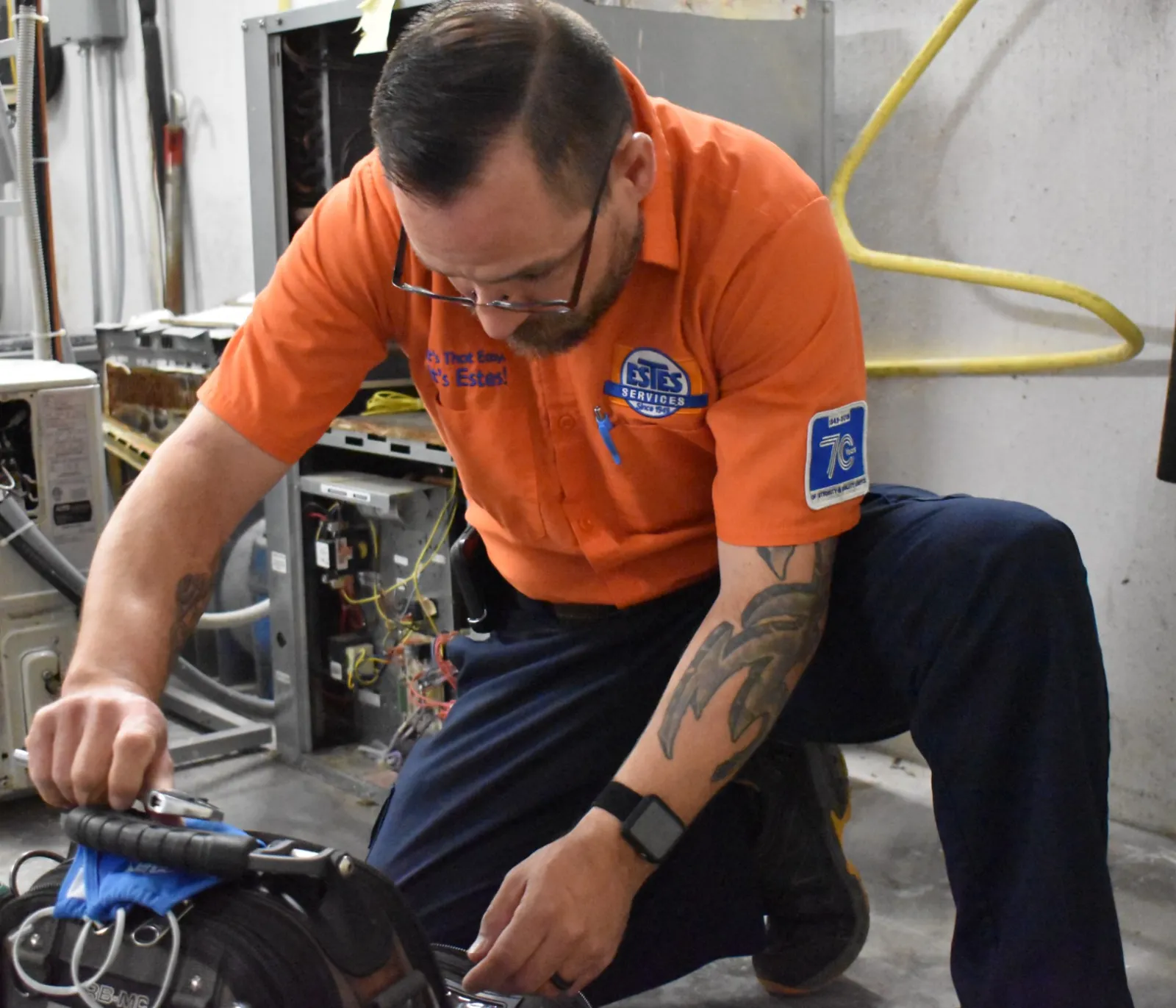 Sewer Line Replacement & Repairs
Sewer lines are a critical component of your home's plumbing system, as they carry wastewater out of your Alpharetta household. A cracked line can lead to extensive property damage and health risks. The plumbers at Estes offer a full range of sewer services for Atlanta homes, including:
Inspections
Replacement
Cleaning
Repair
Clog removal
And more
24-Hour Emergency Plumbing Service in Atlanta, GA
There are some cases when you just can't wait until tomorrow to contact a plumber. When these cases arise, we're available at all hours of the night. A few major plumbing issues include:

Broken or Clogged Toilet
If your toilet breaks down and is the only one in your home, this is definitely an emergency, and you need to give a plumber a phone call. You can also give Estes a phone call for 24-hour emergency service if your toilet is overflowing and damaging your home.

Sewer Line Backups
A sewer line backup can cause significant damage to your property. If you smell a rotten egg odor or notice sinkholes in your yard, don't use your plumbing appliances, and contact a plumber immediately.

Blocked or Clogged Drains
If you have a blocked or clogged drain that backs up and overflows, contact a plumber to request an appointment for service to avoid further damage.

Major Water Leaks
A major water leak such as a broken hot water heater can cause thousands of dollars worth of damage.

Other Plumbing Services
Estes Performs in Atlanta
Plumbing Fixtures
Replacing your home's plumbing fixtures is an easy way to upgrade your Atlanta home's kitchen or bathroom. Not only do new fixtures look more stylish and make your home more desirable when you put it on the market, but they also cut down on water waste to lower your monthly water bills. Estes offers a huge selection of stylish and functional plumbing fixtures for workspaces, kitchens, and bathrooms. Contact us today for plumbing fixture repair or installation service.
Water Filtration Systems
Do you know what's in your Atlanta water supply? Your home's water supply can contain chemicals such as chlorine and fluoride, while metals such as chromium, lead, and copper can infiltrate your water supply. The installation of a water filtration system removes any impurities in your water to minimize contamination. Keep your family's water supply safe and healthy with the installation of a water filtration system from Estes Services.

Drain Cleaning
Cleaning drain clogs yourself can result in serious consequences for your plumbing pipes, as household cleaners that use harsh chemicals can cause more harm than good. The plumbers at Estes offer drain cleaning services for kitchen drains, bathroom drains, and floor drains. We can clear emergency clogs or provide routine maintenance to keep your drains in tip-top shape year-round.

Toilet Replacement and Repair
If you've ever had a toilet overflow in your Atlanta home, you know just how frustrating and nerve-wracking this experience can be. If this ever happens to you, turn off the water valve located next to your toilet, and contact the plumbers at Estes to request an appointment for service. Our plumbers can also install a new, energy-efficient toilet that uses as little as 1.28 gallons of water per flush.

Plumbing Service Plans Offered by Estes
A plumbing service plan from Estes Service provides many advantages, including an annual maintenance check on your plumbing system, priority service scheduling, a 15 percent discount on repairs, and a one-year warranty on plumbing repairs. Don't leave your plumbing system to just any business - make sure to contact the plumbing service professionals at Estes Service who have been servicing the Atlanta area for more than 70 years. Call us or contact us today to schedule service from a business that you can trust to do a great job with all of your plumbing needs.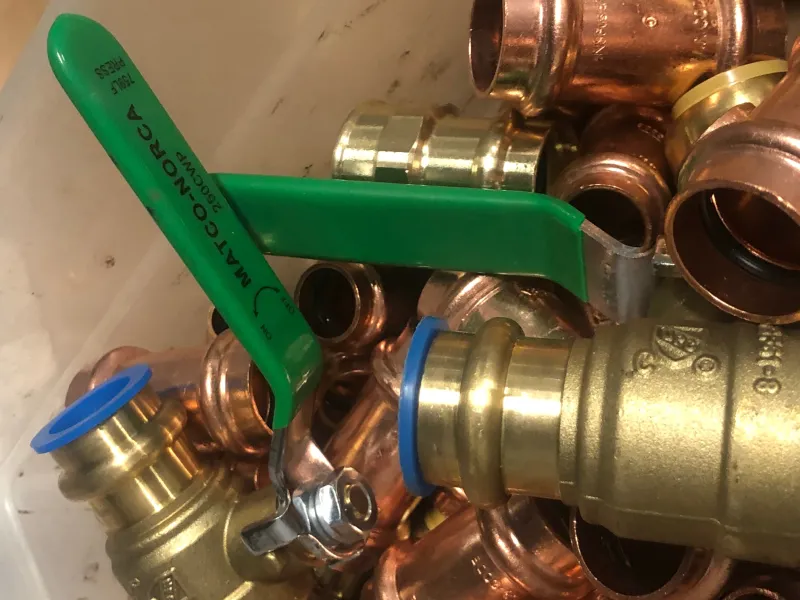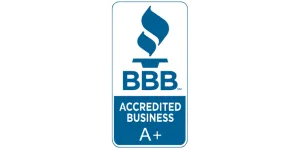 Electrical Services
Electricity is involved in nearly everything we do. From flipping on a light switch to throwing food in the microwave, we heavily rely on electricity in our everyday lives. For electrical repair and installation services, trust the experienced professionals at Estes Services. We take electrical safety very seriously, requiring our professionals to be certified through the Eaton Certified Electrical Contractor program.

Electrical Services in Atlanta, Georgia
Providing reliable and quality electrical services in Atlanta, GA, and beyond, the team at Estes Services has you covered for all your electrical needs. Whenever you're in need of electrical repair or installation services, get in contact with us. Our Atlanta electricians are trained and certified in their areas of expertise, while incorporating the newest technologies within the industry.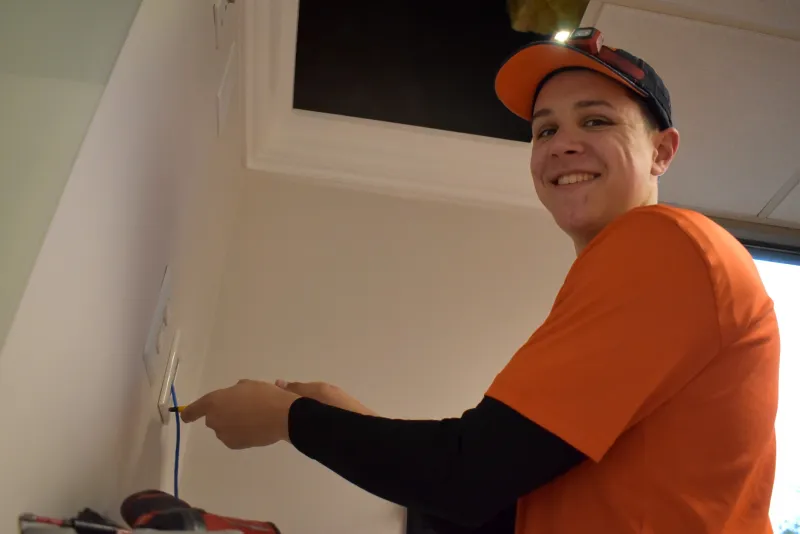 Electrical Repair and Installation
by Licensed Atlanta Electricians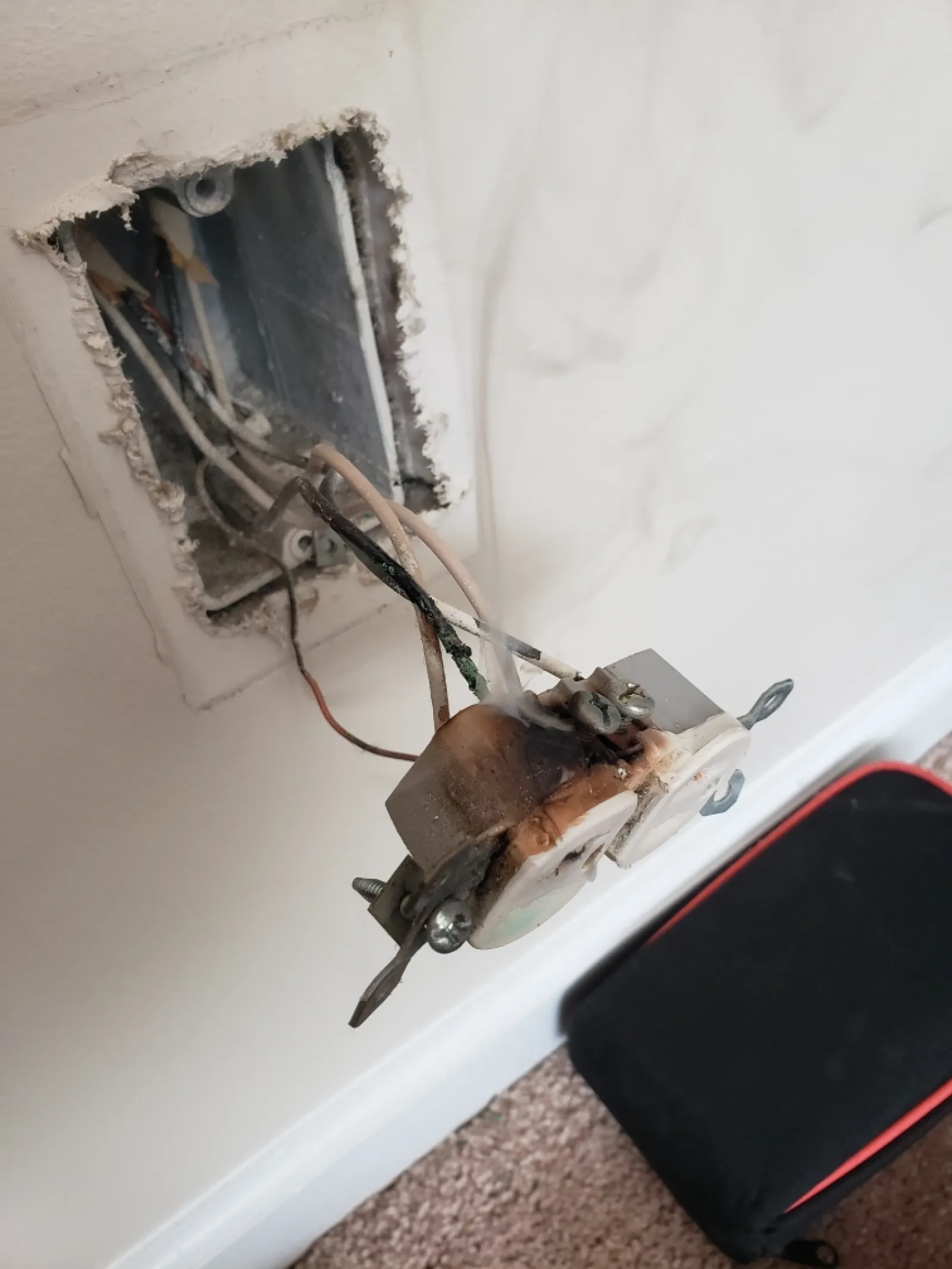 Emergency Electrical Services
When your Alpharetta, Atlanta, GA, or Roswell, GA, home loses electricity or experiences any issues after normal business hours, don't hesitate to call Estes for electrical services. We know how important electricity is to your everyday lives, and that electricity isn't always safe. To ensure you're always covered by a team of professional electricians, we offer 24/7 emergency electrical services.
Going without electricity for any given amount of time can become stressful and uncomfortable, but electrical issues can also become dangerous. If you notice a smoky smell coming from your outlets or find any wiring that has been exposed to water, you need to contact Estes for emergency services immediately.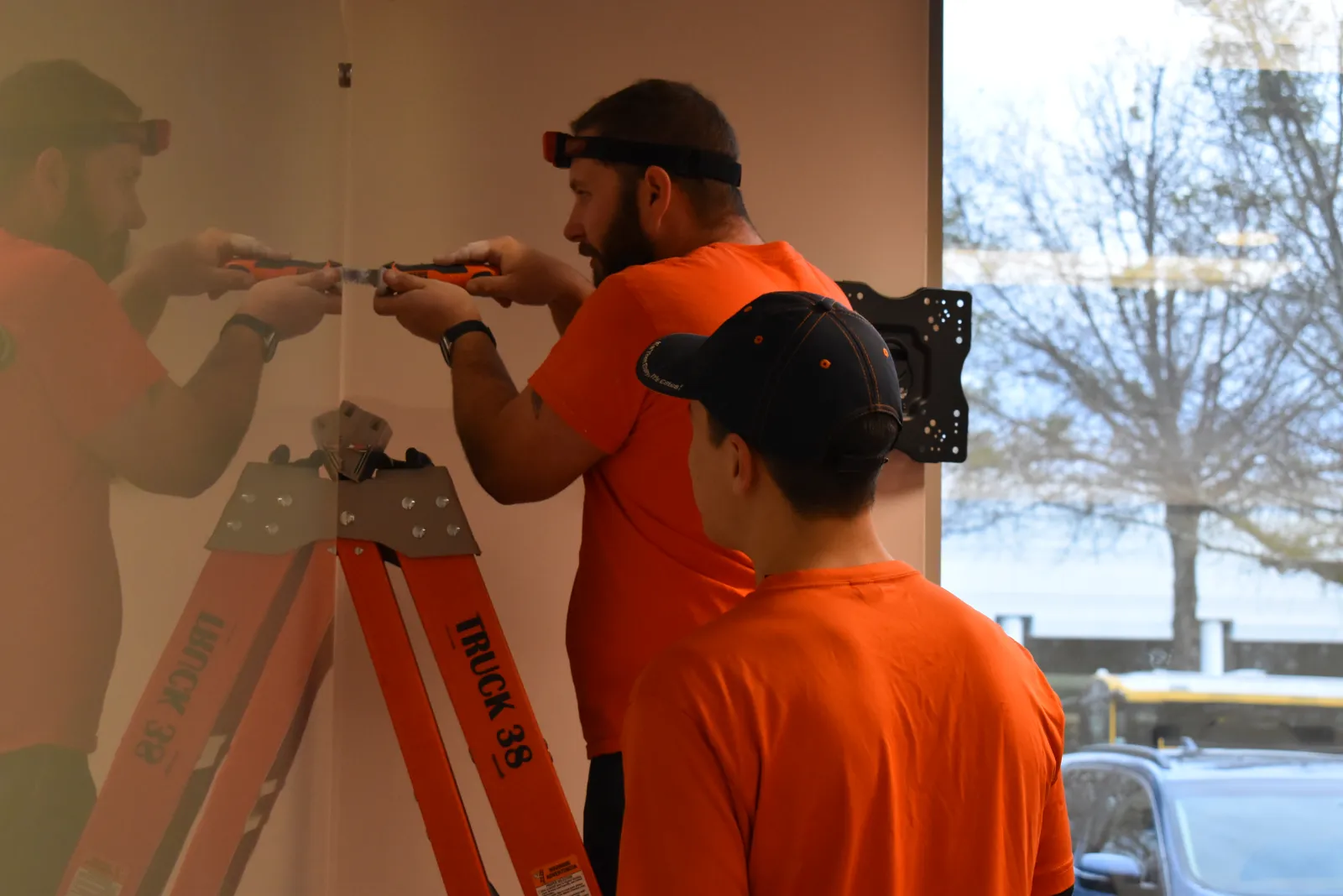 Electrical Repair Services
The phrase "You don't know what you've got until it's gone" accurately applies to electricity. We often take advantage of it, thinking that it will always be there when we flip that switch or plug the cord in. When your electrical appliances stop working, however, it can throw a major wrench in your plans.
When that happens, contact the experienced and licensed Estes electricians in Atlanta, GA. Our professionals will be there every step of the way, alerting you to the issue and providing you with the necessary solution.
Electrical Services
Our electricians in Atlanta can handle electrical service jobs big and small - from tripped circuit breakers to electrical code updates. Whether you're in Dunwoody, Marietta or Peachtree City, each one of our certified electricians is prepared to handle every day jobs, as well as take on the unexpected. Call us today from anywhere in the Atlanta area!
Below is a sample of the professional electrical repair services offered by Estes Services:
Electrical Outlet Replacement
Any time an outlet stops sending power to devices, smokes or shows signs of soot on it, turn off the outlet's circuit breaker and call your electrician to repair it right away. Ancient two-prong outlets no longer meet building codes. Many areas of your home should also have ground-fault circuit interrupter (GFCI) outlets installed. In fact, older homes are often not up to date with modern electrical safety devices.

Circuit Breaker Replacement
If you have a circuit breaker or electrical panel that won't stop tripping, upgrading to a higher capacity circuit breaker can fix the issue and keep your appliances working when you need them.

Wire Replacement
From the 1920s to the 1970s, residential electrical systems featured knob and tube wiring. Knob and tube is completely out of building code and poses extreme safety risks to the structure and anyone in it. Installing modern electrical lines will give you a safe and reliable electrical flow.

Fuse Box Replacement
Antique fuse boxes are another example of old technology that should be replaced. Fuse boxes were the precursor to the modern circuit breaker panel. A good electrician will be able to assess your electrical system and install a new circuit breaker box, making your home safer and your electrical system more functional.

Electrical Code Updates
If you are hoping to sell your house, you may need to have some modifications done to bring your Atlanta home up to current electrical codes. The local electricians from Estes Services can help increase your chances of selling your house in a timely manner.

Contact Estes Services for Electrical Services Today
More and more Atlanta homeowners trust Estes Services for reliable electrical work. Not only is our certified electrical team the best in Georgia, but we also offer convenient scheduling options and 100% satisfaction guarantee. We strive to complete every repair quickly and efficiently with long-lasting results.