Decatur, GA, Plumbing Service
Licensed Decatur Plumbers Providing 24/7 Plumbing Services
It's the middle of the night, and you can't stand to lose another moment of sleep over the steady drip of your leaky faucet. Don't worry; in Decatur, Estes Services is just a phone call away! Available 24/7, our licensed Decatur plumbers are ready to assist you with any issue, big or small, day or night. Whether it's a small annoyance, like a water leak from a faucet causing water damage, or a major sump pump issue, the experienced Estes Services staff will get everything running smoothly again for your Decatur home.

Water Heater Repair and Installation in Decatur, GA
Sick of cold showers? We understand. There's no worse surprise than when you turn your shower on expecting to feel nice, warm water, only to feel ice cold water come out. If you've had one too many cold showers, it may be time to address the issues with your water heater. Our licensed plumbers in Decatur have experience with all kinds of water heater issues. Estes Services' plumbers are available to assess issues with an existing water heater or install a new one. We understand how vital hot water is to everyday life, so we will work efficiently to find a solution that brings the heat.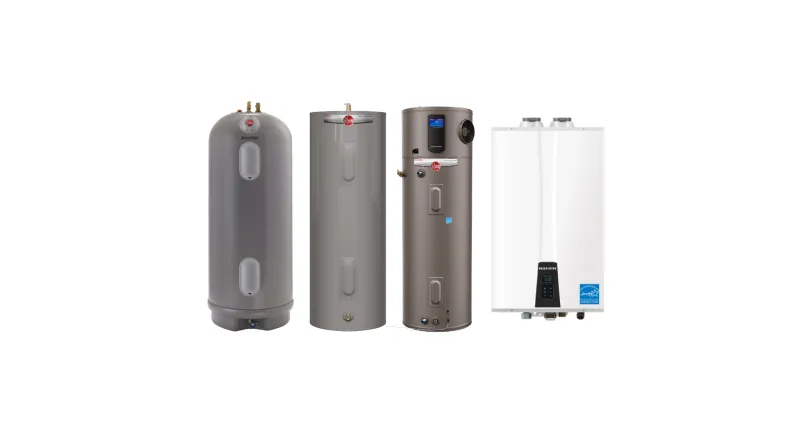 Drain Cleaning Service in Decatur
A clogged drain can lead to bigger issues down the line. If your drain is clogged, try to fix the issue or call a professional as soon as possible! You shouldn't have to wait! Trust Estes Services' trained Decatur, GA, plumbers with cleaning any drain in your home. No matter how the clog started, we'll make sure to finish it, thoroughly cleaning out any substances causing slow draining or other issues. Even the toughest blockages are no match for our cleaning methods.

Sump Pump Repair and Replacement in Decatur, GA
If you have a home with a basement, a sump pump is a vital part of keeping your home safe and dry! Our Decatur plumbers will come out to fix issues with existing sump pumps or install a new one. Remember, a sump pump is especially critical when flooding could occur, like after a heavy rain. Our plumbers in Decatur will do a great job at checking your sump pump and performing the proper repairs, if necessary. No matter the day, season or hour, trust Estes to take care of your sump pump needs!

Low Water Pressure, Garbage Disposals and Dripping Faucets
Have you been experiencing low water pressure, issues with your garbage disposal or dripping faucets? What may seem like a minor issue can actually cause a large one when it comes to plumbing services. But, rest assured, these problems are no match for the experienced Decatur plumbers of Estes Services! We will find fast, affordable solutions for any plumbing issue you face with your sink, faucet or garbage disposal, ensuring you are able to utilize every appliance in your home to its full capacity!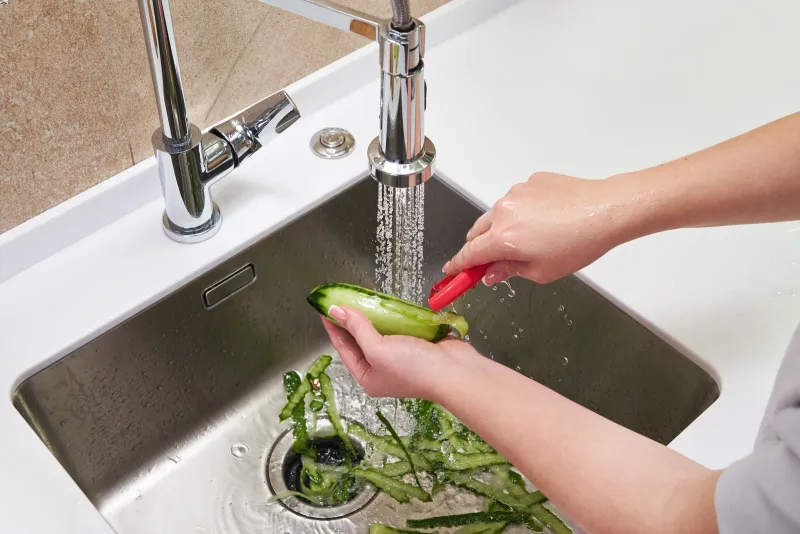 The Choice for Professional Decatur Plumbers is Easy - It's Estes!
For any of your plumbing needs, trust the experienced team at Estes Services! We are proud to have earned countless repeat customers in Decatur and the Atlanta, GA, area, and have an A+ rating from the Better Business Bureau. Many of our customers come back time and time again because of the previous experiences they had with our company. Whether the plumbing services problem appears to be big or small, emergent or just developing, we are confident we can to find a quick and efficient fix. Let us be your trusted partner.

Need to talk to someone? Get in contact with our excellent customer service team with any questions. Is budget a concern? We offer financing options for major installations. Contact us today!