Dunwoody, GA Air Conditioning Installation
If your air conditioning system has ever broken down on you during the middle of a hot summer day in Dunwoody, GA, you know just how miserable it can be. Losing cooling on a hot and humid day not only causes severe comfort issues but can also create a dangerous situation, especially for the vulnerable population.

Fortunately, homeowners in Dunwoody, Georgia, have an air conditioning installation company they can trust to deliver fast and accurate service. Whether you need air conditioning installation for a newly constructed home or to replace your current broken-down system, Estes Services is here to help! Contact us today to schedule service in Dunwoody, GA, with our knowledgeable team of NATE-certified heating and air conditioning technicians.

Signs That You Should Replace Your Dunwoody Air Conditioner
Air conditioning systems often exhibit signs before they are about to fail. Pay attention to the followings signs that indicate your AC may need to be replaced:

Rising Energy Bills

Are your home's energy bills suddenly skyrocketing without any changes in the way you cool your home? Higher energy bills are a telltale sign that your older air conditioner is aging and not functioning as efficiently as it once did. Wear and tear from old age causes your system to work harder to cool your Dunwoody home, leading to higher electricity bills.

AC is 10 to 15 Years Old

If your air conditioner is 10 to 15 years old and not operating as efficiently as it once did, it's a good time to consider replacing it. Although buying a new system costs more upfront, a newer, energy-efficient unit will save you significantly on your monthly energy bills. You'll also avoid paying expensive air conditioning repair bills when your older system breaks down.

You Hear Loud Noises When the Unit is in Use

Aside from the sound of your air conditioner starting and stopping a cycle, they're generally pretty quiet. So if you hear any unusual noises such as screeching, banging or squealing, etc., contact a heating and cooling professional immediately. To learn more about AC noises and their causes, click here.

Strange Smells Coming from the System

No one wants to live in a home or work in an office with a smelly AC system. If you suddenly smell mold, must, smoke or dirty socks emanating from your air conditioner, contact Estes Services to come and inspect it. In many cases, strange smells could be a sign it's time to replace your cooling system.

Poor Airflow

If the airflow isn't as strong as it used to be, and your AC takes forever to reach the set temperature, there could be issues with your unit's compressor or with another component. If your unit is already up there in age, it might be worth considering replacement services instead of pumping more of your hard-earned money into expensive repairs.

Financing and Offers from Estes Services
At Estes Services, we understand that the purchase of a new air conditioning system is a big financial investment and a decision that isn't made easy for homeowners in Dunwoody, GA. That's why we've teamed up with Wells Fargo to offer special financing with approved credit. Financing allows you to make manageable monthly payments that fit your budget. Give Estes Services a phone call to learn more information about our financing options.

We're also proud to provide our customers with special offers and coupons. Our coupons can offer big savings on the purchase of new HVAC systems. Check out our special offer and coupons page to learn about our most recent offers.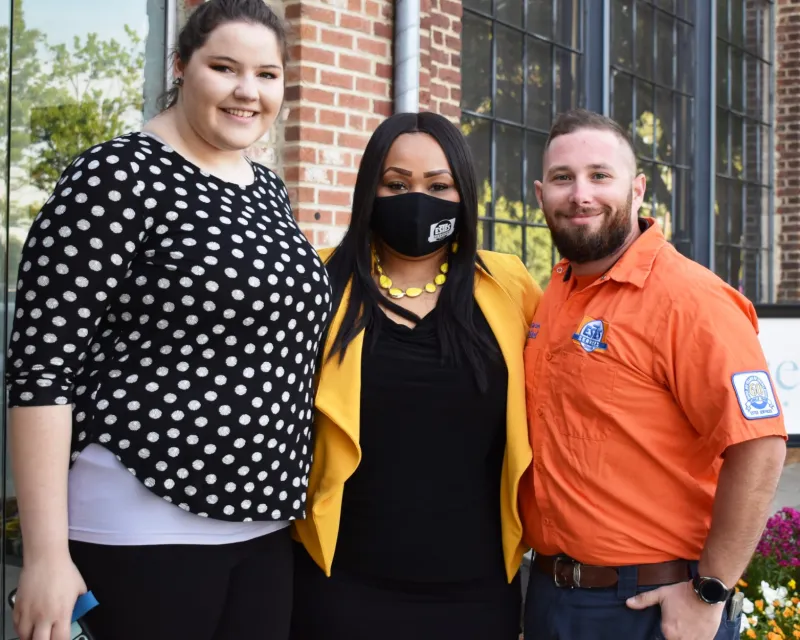 The Most Trusted AC Company in Dunwoody, GA
Estes Services takes pride in providing the residents of Dunwoody, Georgia with reliable AC installation services. We're proud to be a partner with Carrier, the leading name in the HVAC industry. Carrier offers excellence in their product lines, exceptional warranty contracts, and dependable durability in every new air conditioner.

For more questions regarding our AC installation services, or to schedule service, contact our heating, air conditioning, and indoor air quality technicians in Dunwoody, GA and the surrounding Atlanta, GA area, today.