Johns Creek Plumbing Repair Services
Licensed Johns Creek Plumbers Providing 24/7 Plumbing Services
Are you looking for fast, reliable Johns Creek plumbers with up-front pricing? No need to look any further than Estes Services! Our team of licensed plumbers have decades of combined experience offering plumbing service. They are experienced with plumbing maintenance, plumbing repairs and new plumbing equipment installations in Johns Creek. At the first sign of needing plumbing services, give us a call! We are available 24/7 because we know issues don't always show up between 9 and 5. Let us help bring efficiency and comfort back to your home!

Water Heater Repair and Installation in Johns Creek, GA
Waking up and wanting to start your day with a nice, hot shower A cold shower may wake you up, but it sure isn't very comfortable. If you've been experiencing a decrease in hot water, you may have a water heater issue. Our licensed Johns Creek plumbers will perform a full assessment of your water heater. Sometimes a small fix to repair the water heater will do the trick, while other times a new water heater installation is required. Either way, we will lay out all your options and be up-front about costs of your water heater repair or installation.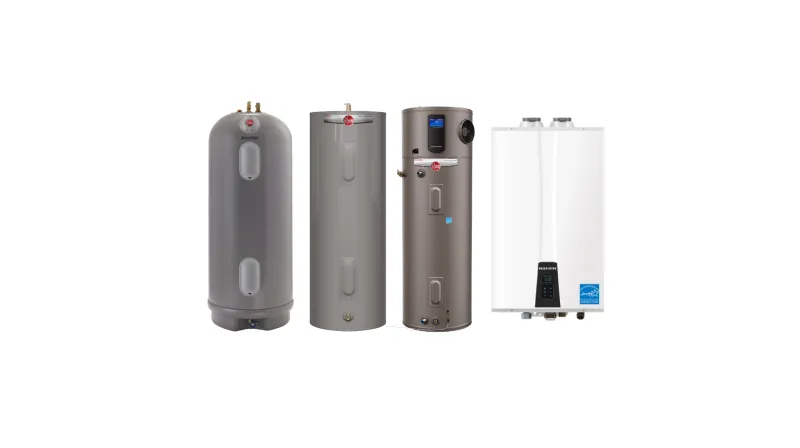 Drain Cleaning Service in Johns Creek, GA
A clogged drain can cause quite a mess - one you would probably like to avoid! Tag in a licensed Johns Creek Estes plumber to take on the gunk! No blockage is too difficult for Estes Services! Drain cleaning services can help water drain faster and be a way to prevent larger issues down the road. Trust the experienced team at Estes for your drain cleaning needs in Johns Creek!

Johns Creek, GA Sump Pump Repair and Replacement
If you have a basement, chances are you keep a lot of valuables and keepsakes down there! You also probably know the damage that a flooded basement can cause to your property and belongings. Take care of those investments and keep water out of your basement by keeping up with your sump pump and making sure that it is always operating properly. This large piece of plumbing equipment is vital to keeping basements, crawl spaces, cellars and other low-lying areas dry from water. Preventive sump pump maintenance can be used to extend the life of your sump pump, but Estes' licensed plumbers in Johns Creek will be there if a new sump pump is needed as well!

Low Water Pressure, Garbage Disposals, and Dripping Faucets
When it comes to plumbing issues, issues like low water pressure, garbage disposals that don't work or ever-dripping faucets may seem like small annoyances. But these plumbing issues can be indicative of larger, unseen issues. Even if a smaller plumbing issue is not currently part of a larger problem, it can quickly become one if not fixed right away. If you notice low water pressure, garbage disposal problems or faucets that won't stop dripping, give Estes Services a call right away! We ensure all problems are fixed - even those you don't notice.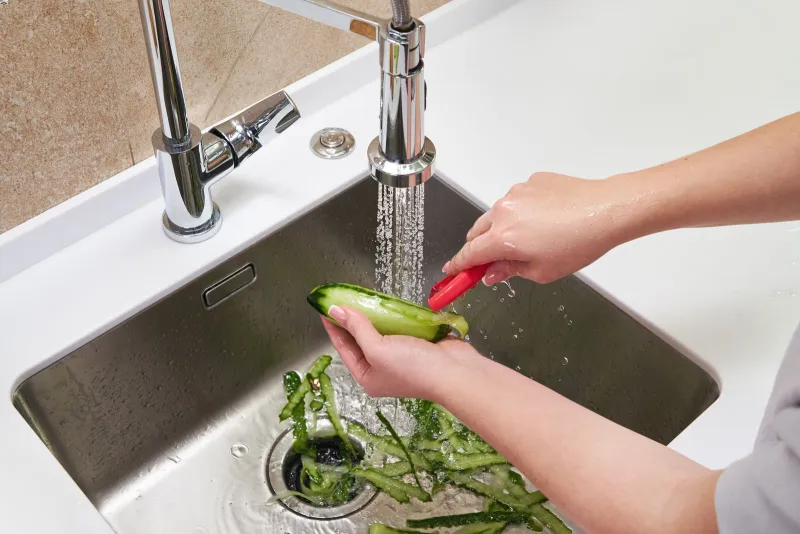 Other Services Offered
Estes is more than just a plumbing company. On top of offering fixes for all sorts of plumbing issues, we also offer services for air conditioning, heating and electrical units. These services include installations, repairs, tune ups, electrical rewiring, and more. Whatever repair or service you might need around your Johns Creek house or business, Estes can offer a service that will provide a solution. Call us today to see how we can help!

Schedule Your Johns Creek Heating Repairs Today!
Do you need emergency plumbing work? How about an immediate sump pump repair or installation? Our Johns Creek plumbing services are available 24/7! Our licensed plumbers are ready to take your calls about any issue - from clearing a drain blockage to installing a new sump pump to performing emergency plumbing services and much more. We hope our A+ rating from the Better Business Bureau proves that we are ready to treat you and your Johns Creek home with the utmost care. If budget is an issue, take advantage of our financing options for major installations. Trust the team at Estes Services!