Kennesaw Plumbing Service
Licensed Kennesaw Plumbers Provide 24/7 Plumbing Services
At Estes Services, we know when homeowners discover a plumbing emergency, time is of the essence. Water damage can cause irreversible and expensive damage to your home, so you need a plumber to fix the issue as soon as possible! That's why we make it easy to find a plumber you can trust in Kennesaw, GA! We understand that homeowners want fast, efficient and reliable plumbing services they can count on for emergency service.

We also know you want options when it comes to finding a solution that works for your home and pocketbook. Our licensed plumbers will quickly diagnose the problem and determine the best repair option for your situation. Trust the team at Estes Services to offer these things and more! We are always available to our Kennesaw customers 24 hours a day, 7 days a week, for emergency plumbing service to fix any problems hindering your daily life. Make a scheduled repair, or call us for emergency plumbing service in Kennesaw, GA, as soon as you notice a problem.

Kennesaw, GA, Water Heater Repair and Installation
A lot of folks know the frustration of enjoying a nice hot shower, especially after a long day at work, only to have that relaxing shower interrupted by the sudden surprise of cold water coming out of their shower head. If you notice water in your home becoming colder over time, or if you run out of hot water quickly, it may be an issue with your water heater. Our certified Kennesaw plumbers will provide an assessment to determine what the problem is and how to best fix the issue. Oftentimes, you will only need a small repair to get your system up and running again. Estes Services also offers installation service for new tank and tankless water heaters. Before having a new water heater installed, you should talk to one of our plumbing experts on all the things you should consider so you can have confidence your new system will meet your household's demands. Things you should consider about water heaters are capacity (both too big or too small can cause issues), efficiency and cost. Call Estes Services for water heater installation or repair service in Kennesaw!

Kennesaw, GA, Drain Cleaning Service
Deep, nasty clogs are no match for the work of Estes' plumbing service! With over 70 years of experience in the Atlanta area, we've seen just about anything you might think someone would put down their drains. We offer drain cleaning services to ensure water is flowing freely down every drain in your home. No matter the substance slowing up your drain, Estes Services' licensed plumbers are ready to use their decades of experience to find a way to get rid of it. Use our Kennesaw drain cleaning service to work as a preventive method or after you've discovered a slow-draining sink. We'll have your drains operating back at full functionality in no time. Count on Estes to be your trusted plumbing company!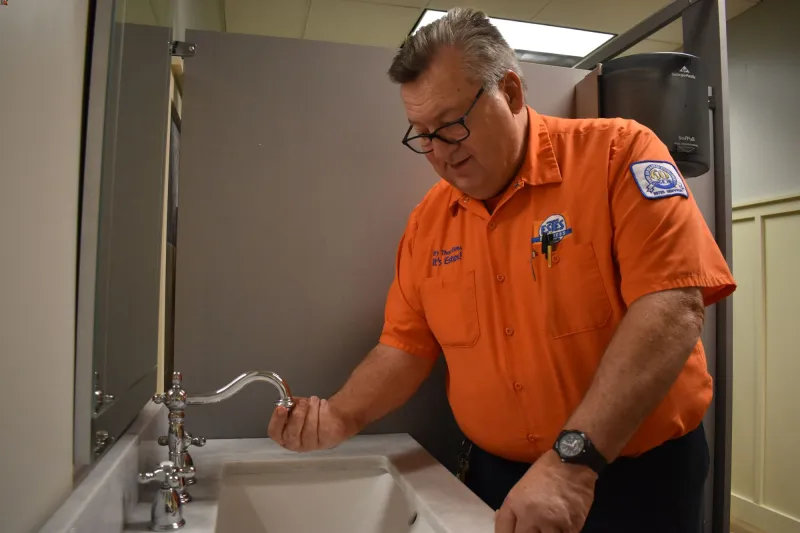 Sump Pump Repair and Replacement in Kennesaw, GA
If your home has a basement, there is a good chance you'll need a properly working sump pump as part of your plumbing system if you don't have one already. A sump pump will help keep your basement from flooding in the event of a severe storm. The last thing any homeowner wants is to have to call for an emergency plumbing service that will likely result in a costly repair and may cause major damage to the home. Protect your basement, crawl space or low-lying rooms by trusting Estes Services to perform regular plumbing service or repair on your sump pump. We'll keep your sump pump working for as long as possible. When it is time for a new sump pump, we'll discuss financing options with you and ensure every step of the installation goes smoothly.

Low Water Pressure, Garbage Disposals and Toilet Installations
Let Estes Services be your first call when you experience any plumbing issues such as low water pressure, garbage disposal issues or a new toilet installed. For nearly all Kennesaw plumbing services, we work to find and repair the problem as efficiently as possible. And, we understand that even smaller issues may cause a headache for homeowners. We'll get your water flowing fast, garbage disposal working right or a great new toilet installed. We can also perform any other plumbing repairs to make your home more efficient and comfortable.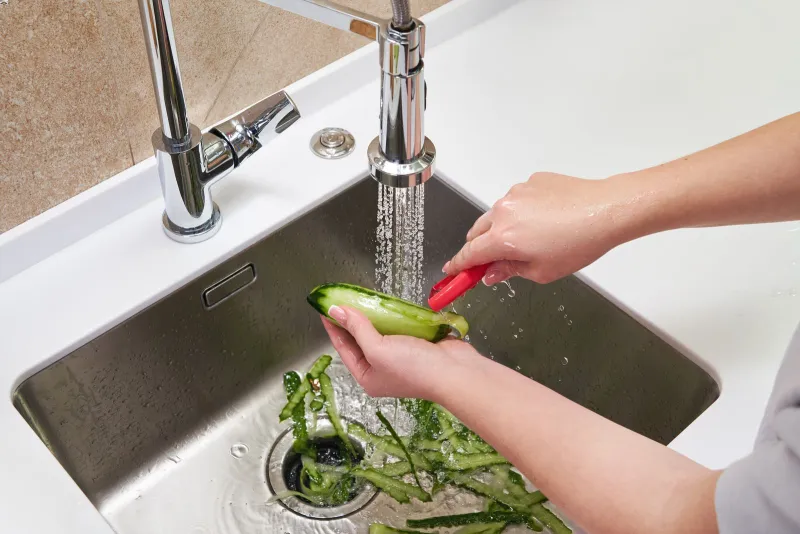 The Choice for Professional Kennesaw Plumbers is Easy
Estes Services has been providing Kennesaw with plumbing repairs for decades. Trust our experienced, friendly and polite team to work on any of your plumbing needs, including emergency service! We are proud to have earned an A+ rating from the Better Business Bureau and have made many of our homeowners repeat plumbing service customers. Contact us about our financing options for major installations, and call for an appointment today!