Peachtree City Electrical Repair Services
Electrical Repair and Installation by Licensed Peachtree City Electricians
Are you looking for a professional electrician in or near Peachtree City? You're in the right place! Estes Services has provided prompt, thorough electrical work to Peachtree City homeowners for decades. We have one goal: to leave our customers completely satisfied! To achieve this, we work 24/7 to bring our electrical knowledge and know-how to every home we visit in Peachtree City, GA, and beyond.
We understand that electrical issues need fast attention, but we also know people want someone they trust inside their homes. We highly recommend that you give us a call to learn how our dedicated, certified electricians in Peachtree City can assist with your electrical project. We think you'll see the difference between other electrical service providers and us. We promise to give you our best every time!

Emergency Electrical Repair Service in Peachtree City, GA
An electrical issue that seems small can be a big deal. Something that seems as simple as an outlet that isn't working could end up becoming a big issue that will require immediate repairs. If lights are flickering, switches or outlets feel hot, breakers are tripping or you see any sparks, you could have an electrical emergency on your hands. Take immediate action anytime you think something is not right. Rest assured the team of certified electricians at Estes Services is standing by to take your phone call!
We offer Peachtree City, GA, residents high-quality emergency electrical services 24/7. Day or night, our trained and professional electrical service team will do a great job and offer both their expertise and their support. Whether your home is experiencing hot outlets, tripping circuit breakers, or any other emergency, our team of certified and professional electricians will work hard to get your electrical issues resolved!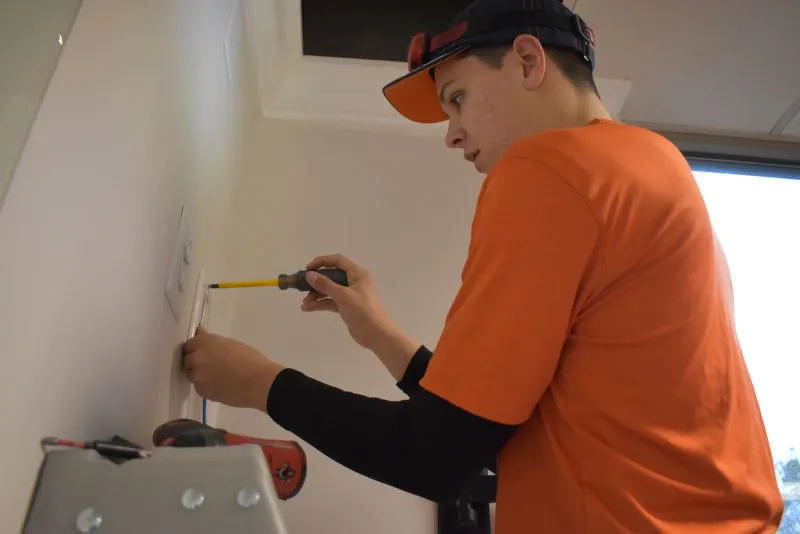 Breaker Panel Installation and Repair
All your Peachtree City, GA, home's electrical wiring is housed in the breaker panels. Over time, as your home's electrical needs increase or as your home gets older, issues may arise with your breaker panels. When this happens, it's time for an electrical upgrade from Estes Services! Our Peachtree City, GA, licensed electricians are able to find out why breakers aren't working and provide long-term fixes. Contact Estes to keep the power on!

Surge Protector Installation
There are many electrical issues you cannot see, and power surges are one of the worst. From deteriorating wiring to an overheating refrigerator motor, there are multiple causes for power surges beyond lightning. Estes Services can install a whole home surge protection system that is like insurance for everything in your home that plugs in. With this system, if there is a power surge, Peachtree City, GA, homeowners can avoid the costly damage that can happen to anything plugged in at the time of the surge. Give us a call to get started on installing a whole house surge protection system.

Ceiling Fan Installation and Repair
A ceiling fan can be a worthwhile addition to any Peachtree City, GA, home or business. With reduced climate control costs and increased comfort, what's not to love? How about the wiring? Avoid the sometimes complex wiring of new ceiling fan installation projects by calling Estes Services. We will take on your install project quickly. All you have to do is sit back and enjoy the breeze! Is your existing fan giving you problems? Our Peachtree City electricians can provide quick repairs to get it spinning quietly again in no time! Feel free to give our customer service team a call to schedule reliable ceiling fan services.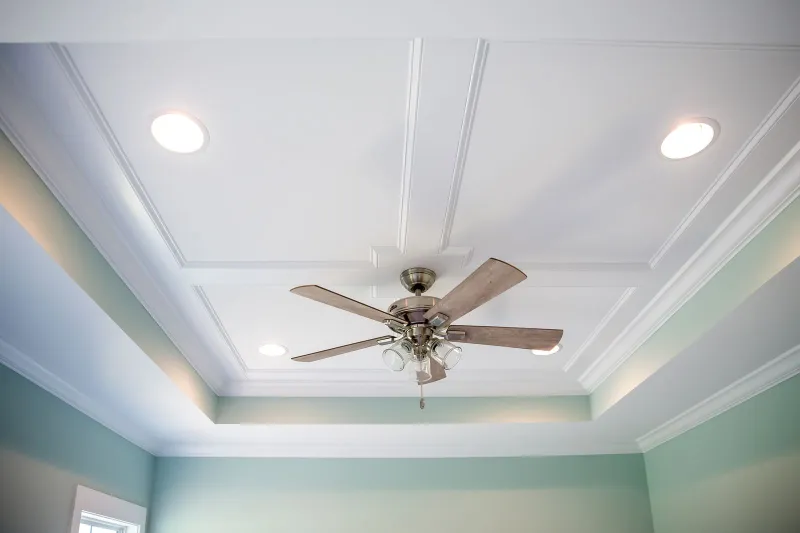 Why Choose Estes Services as Your Peachtree City Electrical Contractor?
As a top company with years of experience in the electrical service industry, Estes knows how to provide reliable electrical service to our customers. We only hire electricians that are completely dedicated to providing excellent electrical service to our customers. When you're in need of quality electrical service in Peachtree City and the surrounding Atlanta, GA, areas, help is just a phone call away with Estes Services! Our electricians are proud to be your hometown electrical contractor! Our A+ rating from the Better Business Bureau demonstrates how seriously we take customer experience. Call us today to request an appointment and let us know how we can help!