Peachtree City Plumbing Repair
Licensed Peachtree City Plumbers Providing 24/7 Emergency Services
Day or night, the team of Estes Services plumbers in Peachtree City, GA are ready to take your call! Available 24/7, we offer plumbing services to take care of any of your issues, big or small. We know even the slightest leak may be annoying to a homeowner, and we also know that small problems can be indicative of larger issues under the surface of your sink or tub. Our professionals have seen every kind of plumbing issue in Peachtree City and the greater Atlanta, GA area. No matter the size of the problem, Estes can help. Call the team at Estes Services to thoroughly examine the problem and offer solutions that meet your needs and budget.

Water Heater Repair and Installation in Peachtree City, GA

Having near-instant hot water is no longer considered a luxury; it's a necessity for most homeowners! If you run out of warm water quickly or water is slow to get warm, there may be a water heater issue. The experienced team at Estes Services is only a phone call away! Let us examine your heater and find out what kind of repairs are needed to get hot water flowing once again. If water heater installation is needed, we'll provide installation services. Whatever is needed to get your water heater up and running again, Estes has the experience and tools to get the job done.
Drain Cleaning Services in Peachtree City, GA
A clogged drain in your bathroom, kitchen or laundry room makes things less efficient. If the quick fixes at home haven't been doing the trick, you might have a more complex clog that requires professional drain cleaning. If the problem ends up being beyond just a clog and is with the drain itself, our team of experienced and trained professionals have the skills and tools to repair the drain and fix the issue.
Get the water flowing down again with Peachtree City, GA drain cleaning services from Estes Services! No matter the size of the clog or what it's made out of, we will work hard to get rid of it and take care of the problem. Our experienced team of plumbers will be in and out in no time, bringing efficiency back to your sink or tub.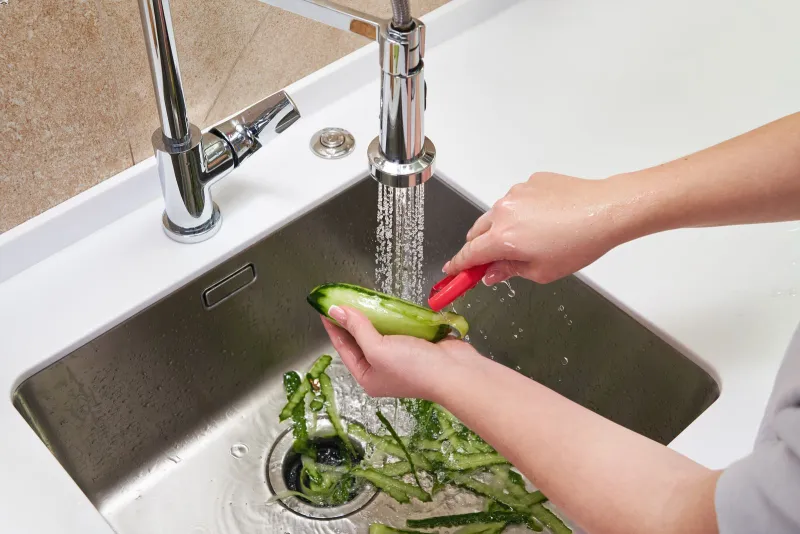 Peachtree City, GA Sump Pump Repair and Replacement
A working sump pump is the key to keeping the personal items stored in your basement, crawl space or other low-laying area safe! If your sump pump isn't working properly, the situation can quickly turn into an emergency. Right when you notice that there might be an issue with your sump pump, call Estes. The quicker we are alerted to the issue, the quicker that we can fix your sump pump and get you prepared against the dangers that a sump pump prevents.
If you do suspect an issue with your sump pump, call the licensed Peachtree City plumbing team at Estes Services! In the event that there is an emergency that requires immediate sump pump repair or replacement, we can send out a team immediately to provide a solution. We are available 24/7 to assess the problem and look for a solution, whether it's a simple repair or a new sump pump installation.

Low Water Pressure, Garbage Disposals, and Dripping Faucets
Sit back and relax as the trained Peachtree City plumbing team at Estes Services tackle the low water pressure and garbage disposal issues. Our licensed plumbers are also happy to take on toilet installations or leaking faucets for any bathroom in your home or business. No matter how large or small the project, we provide on-time, reliable and friendly plumbing service that you can count on.
Often, the issues surrounding your garbage disposal, dripping faucet, or low water pressure are simpler repairs that don't require whole new parts or a new system entirely. However, if your systems are beyond repair for whatever reason, Estes has the team required to install your new systems and get them up and running for you. Give Estes a call today to see how we can help fix the issues in your Peachtree City home or business.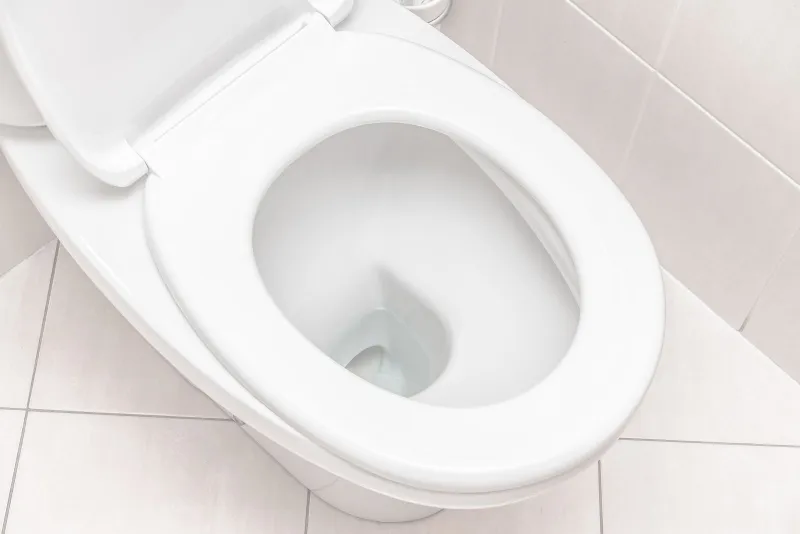 The Choice for Professional Peachtree City Plumbers is Easy—It's Estes!
The choice for a professional Peachtree City plumbing team is easy - it's Estes! We work hard to turn first-time customers into long-term loyalists. We aim to treat our customers like they are family. When you do business with Estes, you'll see why our Georgia customers trust us for life with their plumbing service needs.
Our A+ rating from the Better Business Bureau is a badge of honor for us and a testament to the care we take with each Peachtree City home. We understand plumbing issues need to be resolved quickly and affordably, that's why we offer financing options for major installations. What are you waiting for? Give our plumbers a call today for free estimates and to schedule your plumbing repair service!