Roswell, GA, Heating Repair Service
Emergency Heating Repair and Service in Roswell, GA
When cooler temperatures sweep through the Roswell region, homeowners depend on their heating systems to deliver a cozy and safe indoor environment. When your system malfunctions, you need a heating, cooling, and indoor air quality company that you can trust. Choose Estes Services, the community's trusted HVAC contractor for the past seven decades, whenever your Roswell or Atlanta area home experiences any HVAC issues.

Heating units, just like every other appliance within your household, are prone to breaking down and requiring repairs to work as normal again. When your house experiences an HVAC issue that requires service as soon as possible, contact the heating, air conditioning, and air quality experts at Estes Services.

We repair and service all brands of heating equipment, including furnaces, heat pumps, and ductless mini-split heating systems. NATE-certified technicians are available 24 hours a day to provide emergency heating repairs. Make sure to contact us whenever any HVAC issues arise in your home.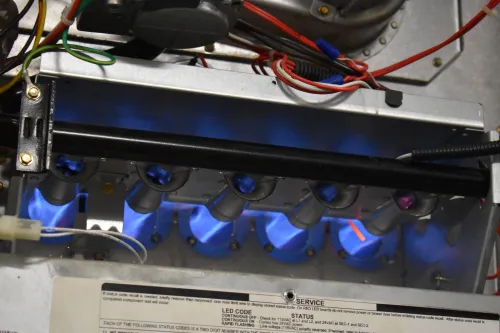 Roswell, Georgia, Furnace and Heat Pump Tune Ups
Seasonal heating tune ups are a necessary part of homeownership - furnaces need them once per year, while heat pumps need them twice per year because they provide both heating and cooling for Roswell homes. A tune up provides your Roswell heating system the attention needed to avoid damage, improve energy efficiency, and maintain performance. With improved energy efficiency, your utility bills decrease as less energy is needed to heat your Roswell or Atlanta area home. With high-efficiency systems, the need for heating repairs is also reduced, so you don't lose time or money dealing with service visits. Get in contact with Estes for great heating repair, installation, and maintenance service that you can depend on.

Roswell, GA, Heating Repair Signs to Look For
How do you know when your Roswell heating system needs a repair? Watch for these tell-tale signs, and give us a phone call as soon as they are present:

Bad smells produced by your equipment or noticed from vents
Abnormal sounds when the system starts, cycles, and/or stops
More frequent heating cycles, though not enough warmth inside
Air from vents isn't warm
Temperature differences throughout the home
Spikes in utility costs without a recognized cause
Join the Estes Service Plan
Sign up for Estes' service plan to receive the care your heating system needs for better performance, efficiency, and longevity. Members receive seasonal tune ups for heating equipment as well as cooling systems, so this task never slips your mind. A 15 percent repair discount offers significant savings should your HVAC system malfunction or break down. Member repairs are backed by a one-year repair warranty for added protection and savings. Trust our professionals to provide HVAC repair, replacement, and maintenance services to your home.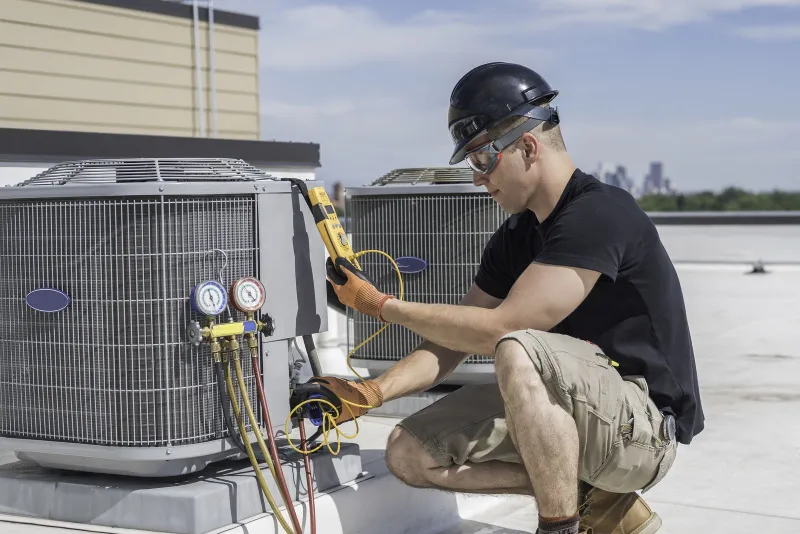 New Heating System Installation Service
Tired of multiple visits and bills for heating repairs over the years? Estes Services has a solution - new heating system installation. Replace your old system with a new furnace, heat pump, or ductless mini split unit for instant savings. High-efficiency systems can lower utility bills from the first heating cycle on. Gain reliable performance for a cozier home and better indoor air quality. New warranty protection cuts repair service expenses if the need arises. We offer free new HVAC system installation quotes and have a number of financing options available to assist you. Call us today to see how we can help!

Schedule Your Roswell, Georgia, Heating Repair Service Today!
Protect your family's comfort this winter - schedule Roswell, Georgia, heating repair and service today. Estes Services is the A+ Better Business Bureau rated HVAC contractor for the job! Estes Services provides heating and air conditioning technicians who have the necessary knowledge, experience, and skillsets to perform heating repairs on all types of HVAC equipment. With 24/7 availability and superior skill level, we quickly tackle any heating emergency to restore system performance and indoor comfort. Give us a phone call today to get started!