Sandy Springs, GA, Plumbing Services
Licensed Sandy Springs Plumbers Providing 24/7 Plumbing Services
Are you looking for an honest, straightforward plumber in Sandy Springs, GA? Then you've come to the right place! Estes Services' team of certified and professional plumbers are as kind as they are knowledgeable. With decades of combined experience fixing anything from leaky faucets to installing sump pumps, we bring professionalism and know-how to any plumbing project. Estes Services is ready to serve you, Sandy Springs! Call us to schedule your preventive maintenance work or urgent plumbing repair.

Plumbing Services Estes Offers in Sandy Springs, GA
Water Heater Repair and Installation

Today's homeowner expects hot water available mere moments after the faucet is turned on. If your water is slow to heat or you run out of hot water quickly, this could indicate a problem with your water heater. Let the professional plumbers at Estes Services bring the heat back to your water! We will perform maintenance or repairs to try to extend the life of your water heater, or we can assist in selecting and installing a new one.

Drain Cleaning Service

If water is slow to drain in your sink or bathtub, chances are you have a drain blockage. This is a common problem often caused by materials that aren't safe being flushed down a drain. Estes Services' Sandy Springs plumbers will not only clear the blockage but share information on drain and pipe maintenance, ensuring future clogs are avoided. Contact Estes Services for your home's drain cleaning needs.

Sump Pump Repair and Replacement

A sump pump works to push water away from lower areas in a home, like a basement or crawl space. These vital pieces of equipment ensure the valuables in your home stay protected and dry, so it's important to call as soon as a potential issue is detected. Estes' certified Sandy Springs plumbers will assess the sump pump and look for problems. While we always work to keep sump pumps going as long as possible, we will be there when it comes time to install a new unit, too.

Leak Repairs

The plumbing specialists at Estes Services can diagnose and repair any type of plumbing leak in Sandy Springs, GA. Leaks are difficult to diagnose without an inspection by a licensed plumber. The good news is that our plumbing technicians have been trained to fix all types of leaks and will have your leak fixed quickly at an affordable price! Just some of the leaks we repair include:


Pipe Burst: When a pipe bursts, water comes out quickly, and you may hear a gushing sound. This is certainly an emergency plumbing call, as a busted pipe can cause significant damage to your home.
Drip Leak: Quite the opposite of a burst pipe is a drip leak. Drip leaks are small in nature and hard to pinpoint for many homeowners. These leaks can be caused by a nail, a pinhole from corrosion or a loose threaded fitting.

Plumbing Drain Leaks: A plumbing drain leak will occur only if you notice wastewater running through the pipe. If this is the case, you'll notice a stain on the wall or ceiling when these leaks are present.

Sink Basin Leaks: Typically, sink basin links occur due to an improperly installed sink. The leak, which occurs at the drain assembly area of the sink, can also be caused by missing gaskets or sealants or by a loose part or corrosion.

Hidden Leak: Hidden leaks occur inside your walls and typically discovered long after the leak starts. Eventually, you might notice stains on the wall or ceiling or a moldy smell.

Sewer Line Services in Sandy Springs, GA
Your home's sewer lines play a crucial role in your plumbing system, as they carry wastewater out of your home. Sewer line issues can cause a major inconvenience in your home in Sandy Spring, GA, and surrounding areas. Thankfully, Estes Services offers the following sewer line services:

Sewer line inspections
Sewer line replacement
Sewer line cleaning
Sewer line repair
Sewer line clog removal
And more!
Plumbing Fixtures
The licensed plumbers at Estes Services are trained to replace any type of plumbing fixtures. Upgrading your home's plumbing fixtures can instantly upgrade your bathroom or kitchen. Estes Services installs all kitchen and bathroom plumbing fixtures, including:

Sinks
Toilets
Bidets
Faucets
Dishwashers
Garbage Disposals
Showers
Sprayers
Ice Makers
And much more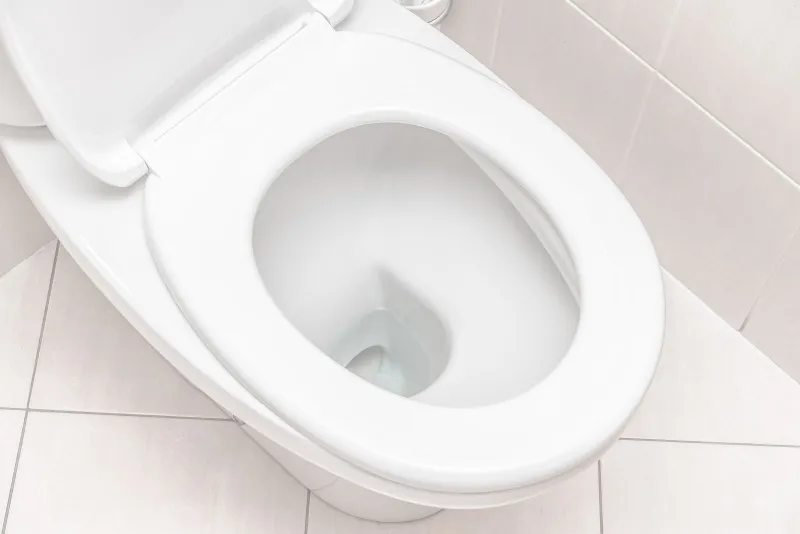 Low Water Pressure, Garbage Disposals, and Toilet Installations
Even the smallest plumbing problems can be an inconvenience for homeowners. Whether it's low water pressure, garbage disposals that don't work well, or ever-running toilets giving you a headache, the team at Estes is available 24/7 to assess issues then suggest and make repairs, big or small. Trust Estes with your water pressure, garbage disposal or toilet needs! We'll be there when you need us.

Emergency Plumbing Services in Sandy Spring, GA
Our Estes Services' plumbers in Sandy Springs are available for 24 hour services for a major plumbing emergency. What is considered a plumbing emergency? A few examples include:

Toilet:
If your home has just one toilet and it's clogged or broken, give us a call - day or night.

Water leak:
Water leaks - whether they're from a broken water line, dishwasher, ice maker or water heater - can cause major damage and need to be repaired quickly.

Sewer line backups:
A sewer line backup can create a rotten egg odor and a swampy feeling to your yard. If you think there's a sewer line backup, don't use showers, sinks or toilets, and contact Estes Services immediately.

Clogged or blocked drain:
If a clogged drain backs up and overflows, there's the potential for major damage, especially if sewage is involved.

The Choice for Professional Sandy Springs Plumbers is Easy
If you're looking for a professional plumber in Sandy Springs, the choice is easy - It's Estes! We take pride in having earned an A+ rating from the Better Business Bureau. We treat each homeowner and each project with respect, offering fast, knowledgeable insight into any plumbing problem. For major installations - like sump pumps or water heaters - we offer financing options to try to take away the added stress of budget concerns. For Sandy Springs plumbing service, trust Estes!