Druid Hills, GA, Heating Repair Service
Heating Repair and Service in Druid Hills, GA
Winters in our area become quite uncomfortable when homes don't have a reliable heating system - who do you call for help right away? Get the quality Druid Hills heating repair and service your system needs when you choose Estes Services, the area's trusted local heating contractor for 73 years! Estes offers heating repair for all equipment brands and models of furnaces, heat pumps, and ductless mini-split heating systems. F Schedule your service from a local Atlanta HVAC company you can depend on - Estes Services!

Signs Druid Hills Homes Need a Heating Repair Appointment
Don't wait for a total heating system breakdown before you call for heating repair! At the first sign of trouble, call Estes for help, and prevent further heating and air damage and discomfort. These signs tell you it's time for heating service:

Odd sounds when the heating system starts, cycles, and/or stops
Unusual odors coming from your heating equipment or vents
Uneven temperatures from room to room
Heating cycles stop before your home is fully heated
Cool air blowing into rooms from vents
More expensive utility bills with no other cause
Why Heat Pumps and Furnaces Need Tune Ups in Druid Hills, Too!
Neglecting your Druid Hills, GA, HVAC system is a major mistake. Atlanta heat pumps and furnaces require seasonal maintenance to protect and improve their performance, energy efficiency, and integrity! Tune ups boost performance and efficiency levels, which generate lower utility bills for the homeowner. They deliver the care components need for protection from wear and tear and allow for the discovery of system issues before they result in breakdowns. Save on energy bills and heating repair costs with high-quality maintenance for your heating system.

A heating system breakdown in the middle of the night is the last thing anyone wants to experience. Fortunately, a situation like this is easily avoidable. By scheduling seasonal maintenance, you can help to make sure that your Atlanta, GA area heating system continues to perform through the winter. Be sure to work with a qualified HVAC company to guarantee that you get the service you deserve.

It's Easy to Be Diligent with Heating Maintenance from Estes!
Want an easy way to stay on top of maintenance for your North Druid Hills, GA, heating system? A preventive maintenance plan from Estes Services is the way to go! With a heating and cooling preventive maintenance agreement, your heating system's annual tune up is scheduled and covered. In the event your system requires service over the winter, you also benefit from a 15 percent discount on heating repairs, which are covered by a bonus one-year warranty.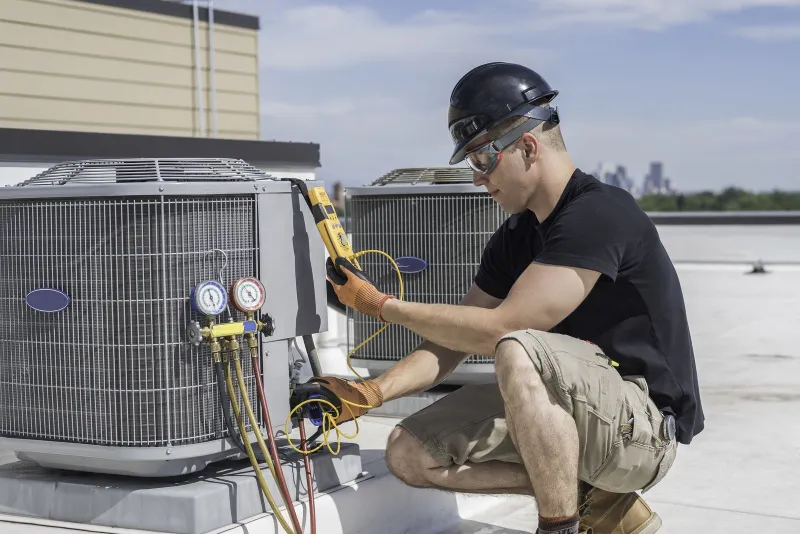 Finished with Heating Repairs? Get a Free Quote for a New Heater Instead!
Repairs for a heating system on its last leg are a burden for Druid Hills homeowners, financially as well as the discomfort they cause, and the time spent on repair appointments. Upgrade your heating and air conditioning system and avoid this hassle altogether! New heater installation delivers better energy efficiency for reduced heating costs and improved indoor air quality, plus the protection of a new warranty should issues arise. Get a free quote from Estes, and learn about the available financing options that help make new furnace installation possible.

Schedule Your Druid Hills Heating Service Today!
If your heater needs help, pick up the phone and call the certified technicians at Estes Services today for Druid Hills heating repair and service. Our NATE-certified heating technicians are dispatched to tend to your system's needs and restore efficient comfort in your home. Estes has been recognized by the Better Business Bureau with an A+ rating, the highest grade attainable in their rankings. We are available around the clock to help our Atlanta neighbors stay warm!