Dunwoody, GA, Heating Repair Service
Emergency Heating Repair and Service in Dunwoody, GA
Homes in the Dunwoody area need dependable heating systems once winter arrives. If your heating system lets you down, trust Estes Services for the professional HVAC help you need. Since 1949, our neighbors have turned to us for honest, reliable heating repair and service for all brands of heat pumps, furnaces, and ductless mini-split heaters. Our team of friendly NATE-certified heating repair technicians provides skilled diagnosis and system repair that will work to provide better comfort and overall performance.

With our 24/7 service, Estes Services is here for you at all hours of the day to help whenever you experience a heating issue. Give us a call for help as soon as you notice any issues with your home's heating system.

Signs Dunwoody, GA, Homes are Due for Heating Repair
Avoid unexpected heating system breakdowns when you pay close attention for signs heating repair is needed. If you experience any of these issues in your Dunwoody or Atlanta, GA area home, call Estes right away for heating repair:
Utility bills are higher than normal, without an obvious cause
Temperatures vary across the home
Vents blow cold air into rooms
Heating system starts and stops, but your home never gets warm enough
Strange sounds when the system starts, runs, and/or stops
Unusual smells coming from heating equipment and/or vents
Heat Pumps and Furnaces Need Tune Ups in Dunwoody, GA, Every Year
Just like a vehicle, heating systems need regular maintenance for continued performance. Once per year, your Dunwoody, GA, heating equipment needs a professional tune up. During a tune up, the system is inspected and tested for safety and proper function. Components receive the great care that they need to deliver energy-efficient performance. System issues are caught before they cause breakdowns down the road. Increase system efficiency for more affordable heating, and prevent costly heating repair bills with an annual tune up from Estes.

Keep Your HVAC System Running with a Preventive Maintenance Plan
You'll never forget your heating system's tune up when you sign up for a preventive maintenance agreement with Estes Services. Members have their tune ups scheduled and completed ahead of heating season so their systems are ready to go once cool weather arrives! Should a malfunction occur, preventive maintenance agreements offer additional savings and protections. Receive a 15 percent discount on any needed heating repairs, which are protected by a one-year warranty.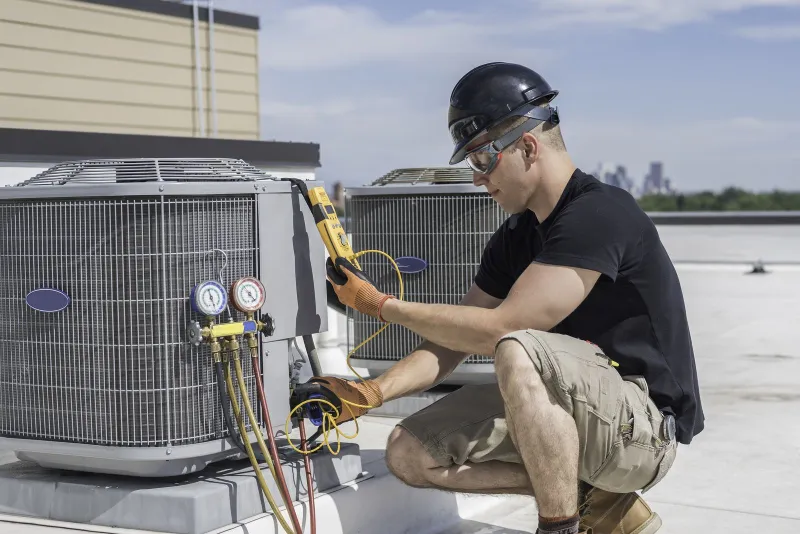 Done with Repairs? Get a Free Quote for a New Heater Installation!
If heating repairs have become a normal part of your winter routine, new heater installation saves you money and hassle. A new heating system is more efficient, which helps homes cut their heating costs. With better performance, your Dunwoody, GA, home stays comfortable and with better indoor air quality. You also don't have to worry about heating repairs because new systems are protected with new warranty coverage!

Call us or contact us online today to receive a free quote for new heater installation or to ask for more information about our heating, air conditioning, and indoor air quality financing options. Estes Services can provide financing options for heating, IAQ, and air conditioning systems and services and are always available to assist you with your purchase, if needed.

Schedule Your Dunwoody, GA, Service Today!
For Atlanta and Dunwoody, GA, area HVAC repair services, choose the NATE-certified team of heating and air conditioning technicians at Estes Services. Estes has been recognized by the Better Business Bureau with an A+ rating, the highest grade attainable in their rankings.
When it's time for your home to schedule heating and cooling service, get in touch with us. We deliver reliable solutions for any HVAC system issue. Day or night, any day of the year, give Estes a phone call for heating repair help from a company that you trust!