Fayetteville Air Conditioning Repair and Service
Emergency Air Conditioning Repair in Fayetteville, GA
Ask anyone who lives in the Fayetteville, GA area - an air conditioner is a must! Ensure trustworthy cooling throughout the year with a trusted HVAC contractor on your team - Estes Services. For the past 73 years, we've worked hard to deliver reliable Fayetteville, Georgia, air conditioning repair and service to help you stay cool indoors. Our NATE-certified HVAC technicians service all makes and models of heat pumps and air conditioners. They are on-call day and night for emergency services.
Signs Your Fayetteville AC System Needs Repairs and Service
Is your Fayetteville AC system trying to tell you it's time for cooling repair and service? These six signs warn you professional attention is needed:
Irregular sounds as equipment operates
Strange odors from your AC system and/or vents
Air blown from vents is warm
Completed cooling cycles fail to deliver enough cooling
Not enough dehumidification indoors
Utility bills are higher, but you don't know the cause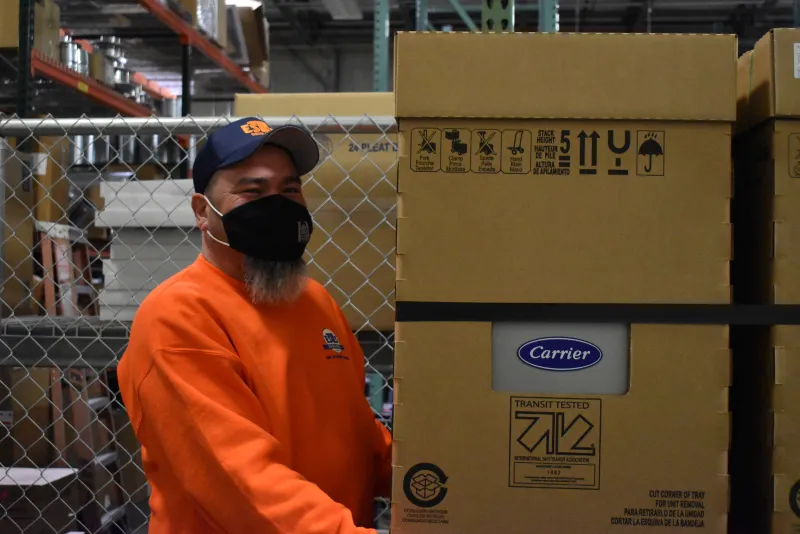 Why Cooling Systems in Fayetteville Need Regular Tune Ups
Heating and cooling systems get bogged down by the wear and tear they experience over the year. Without a tune up, components don't receive the care they need, allowing system issues to develop and grow, which lead to poor performance and breakdowns. Tune ups help erase the damaging effects of wear and tear to restore optimal performance, which also increases energy efficiency. Keep your cooling costs in check and reduce the opportunity for malfunctions to occur, along with the associated costs, waiting and discomfort.
Make AC Tune Ups Easy with Preventive Maintenance Plans
Stay on top of your HVAC system's maintenance needs with a preventive maintenance plan from Estes Services. Plan members receive savings on annual heating and cooling system tune ups. When AC malfunctions pop up, all repair bills are discounted by 15 percent. Repairs for maintenance plan members are covered by a one-year repair warranty.
Ready for a New Air Conditioning System Estimate?
Upgrade to a new cooling system and make an investment in comfort for your Fayetteville household. A new air conditioner or heat pump is more energy efficient than existing equipment, and it performs better, too. These advantages create an ideal indoor climate with reliable temperature control and improved indoor air quality while lowering electric bills. Warranty coverage for a new AC unit gives you many years of peace of mind. Estes gives free quotes for air conditioner replacement, and affordable financing options are available.
Schedule Your Fayetteville AC Repair Today!
Have Estes Services improve your air conditioning system when you schedule Fayetteville air conditioning repair and service today. Choose our team of NATE-certified technicians for honest and accurate HVAC repair. With 70 years' worth of satisfied local customers, Estes is your partner for comfortable, affordable cooling throughout the year. Estes has been recognized by the Better Business Bureau with an A+ rating, the highest grade attainable in their rankings. Contact us today for reliable services in Fayetteville!