Johns Creek Electrical Services
Licensed Johns Creek Electricians Providing 24/7 Electrical Services
Let us leave the lights on for you! If you're looking for a reputable, experienced Johns Creek electrician, you've come to the right place. Our team of licensed electricians can tackle all of your electrical needs, inside and out. From our initial inspection to the time we're leaving your home, you can expect a professional, thorough experience.

We know electrical issues don't always pop up between 9 and 5, so we offer our services 24/7. Let us show you how dedicated we are to offering expertise and guidance that keeps your home's electronics working as they're intended to. For electricians in Johns Creek, call Estes Services today!

Emergency Electrical Repair Service in Johns Creek
Do you think you may be experiencing an electrical emergency? Don't panic. Estes Services offers quality emergency electrical service around the clock! Seeing sparks, smelling smoke, or experiencing unexplained power surges are only a few examples of possible electrical emergencies. If you're not sure, it's always best to call. To protect your family and your home, act fast. The licensed and certified Johns Creek electricians at Estes are only a phone call away from restoring safety and peace of mind to your home.

Breaker Panel Installation and Repair
Today's homeowners are utilizing more technology than ever, and sometimes powering all of these devices can be too much for your electrical panel. Whether you're experiencing an electrical circuit overload, corroded wires, or faulty connections, the experienced team of Johns Creek electricians at Estes will get to the root of the problem. We offer breaker box repair and installation services that will keep your electronics running smoothly and safely. Trust Estes!

Outlet Installation
Not every home is built with enough electrical outlets to meet the needs of homeowners. Did you know that additional outlets can be added in most spaces? Estes Services' Johns Creek electricians only install the safest outlets that can be used worry-free in places like bathrooms and kitchens where water is nearby. Rest assured that our licensed electricians will bring increased convenience to your home without reducing safety!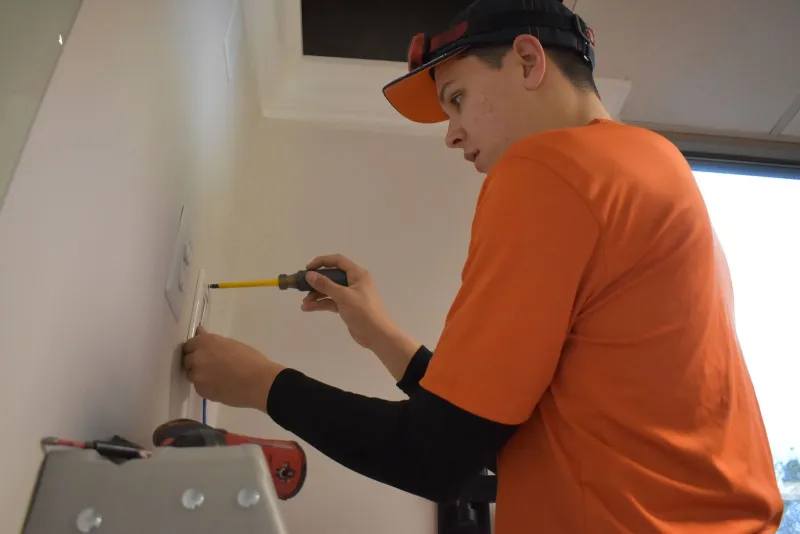 Whole House Surge Protector Installation
From TVs to computers to smartphones, you've invested a lot in your plugged-in devices. Now it's time to protect them! A power surge can damage anything that is plugged in at the time of the surge, and there are many things that can cause a surge (not just lightning). Estes Services can help Johns Creek homeowners protect their electronics by installing a whole home surge protection system. This innovative system ensures your costly gadgets and appliances aren't in need of repair or replacement after your next power surge.

Light Fixtures/Ceiling Fans/Dimmers
Looking to add light fixtures, ceiling fans, or dimmers to your Johns Creek, GA, or Roswell, GA, home? The licensed Atlanta, GA, area electricians at Estes Services can handle these tasks and much more! The installation of a ceiling fan is a great way to improve the energy efficiency in your home by creating a draft, which makes the room feel cooler in the summer without raising your thermostat. Dimmer light switches, meanwhile, are long-lasting and can help you save as much as 10% on your energy bill. Contact or call us today to hire a Johns Creek electrician to come out to your home to take care of your lighting installation.

Outdoor Lights
Adding outdoor lights to your Johns Creek, Georgia, or Atlanta area home is a great way to improve the safety and security of your property. The local electricians at Estes Service are expertly trained to install landscape lighting, motion-activated spotlights, and even your holiday light display.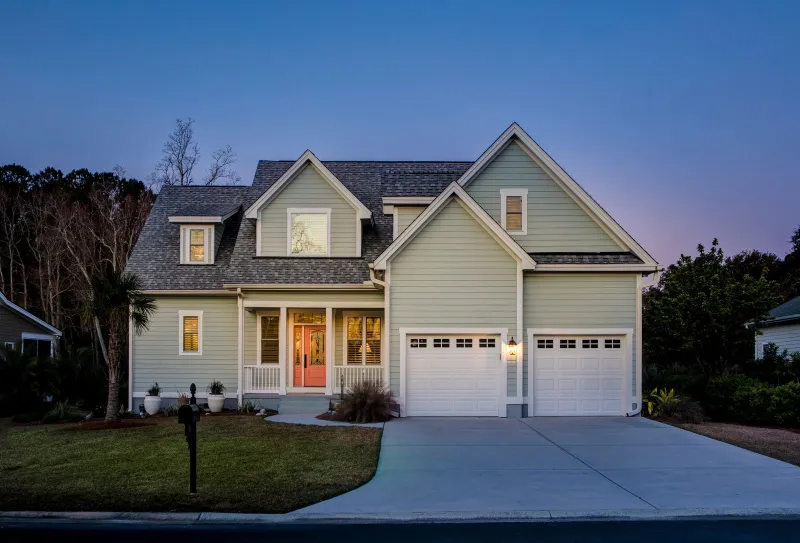 Other Electrical Services Estes Performs in Johns Creek, GA
The next time you need an electrician in Johns Creek for installation or repair services, contact us. We also perform the following electrical services:

Smoke detectors and carbon monoxide detectors
Wiring installation and upgrades
Exhaust fan installation
Smart home device installation and home automation setup
Home electrical inspections
Preventative Maintenance for Electrical Systems
Enrolling in Estes Services' electrical preventative maintenance plan gives you peace of mind knowing that your electrical unit is in tip-top shape and free of any safety hazards. Our maintenance plan includes:

Annual electrical system maintenance check
Priority service scheduling
15% discount on all electrical repairs
Replace any light bulbs (customer supplied - handy service if you have two-story light fixtures!)
Replace broken or missing switch/receptacle cover plates
One-year warranty on all repair services.
Choose Estes Services as Your Johns Creek, GA, Electrical Contractor
For electrical repair and installations in Johns Creek, there's no need to look beyond Estes Services! We care a lot about our reputation because we've earned a good one. With an A+ rating from the Better Business Bureau and a host of experience under our belt, we hope you will call us when you need an electrical service you can depend on!

For all of your commercial or residential electric services in Johns Creek, Georgia, or the Atlanta area, contact us today.