Electrical Repair and Installation by Licensed Kennesaw Electricians
Imagine this: It's the middle of the night, and you need electrical service in Kennesaw. It's cold and dark as you hold a lit candle up to try and see the breaker box. The electricity is out, again, and your family is left in the dark.

Sound familiar? Electrical problems not only keep the lights off, but they can also be dangerous for your home and family. The trained electricians of Estes Services are available 24/7 in Kennesaw to ensure the lights are on, all appliances are working, and your family is safe and comfortable. No matter what kind of electrical service you need, our reliable electricians standing by to help. Complete customer service satisfaction is the goal of our licensed electricians, who are just a phone call away from serving your home!

Kennesaw Emergency Electrical Repair Service
If you see sparks near an electrical outlet, smell something burning or notice charring around outlets or switches, you likely have an electrical emergency! These issues must not be ignored for even a moment. Call Estes Services right away to ensure the serious dangers of an electrical emergency are avoided, and your home and family remain safe.

Electrical services from our trained Kennesaw electricians have experience tackling countless emergent power issues inside and outside homes, day or night. Emergency electrical repairs are available 24 hours a day. A member from the Estes electrician team will come out and immediately assess the problem, working swiftly to find a safe solution.

Outlet Installation
Need more spots to plug-in? Estes' Kennesaw electricians can add more power outlets to your home to increase convenience without sacrificing safety or visual appeal. Let our experienced electricians recommend outlet placement solutions that meet your electric installation needs, utilizing the latest and safest outlet options - like GFCI outlets - in areas where water contact is possible, such as kitchens, bathrooms, laundry rooms and basements. The convenience of professional electricians installing more outlets may be easier and more affordable than you think. Call Estes today to have one of our electric service team members survey your outlet placement and home electrical system!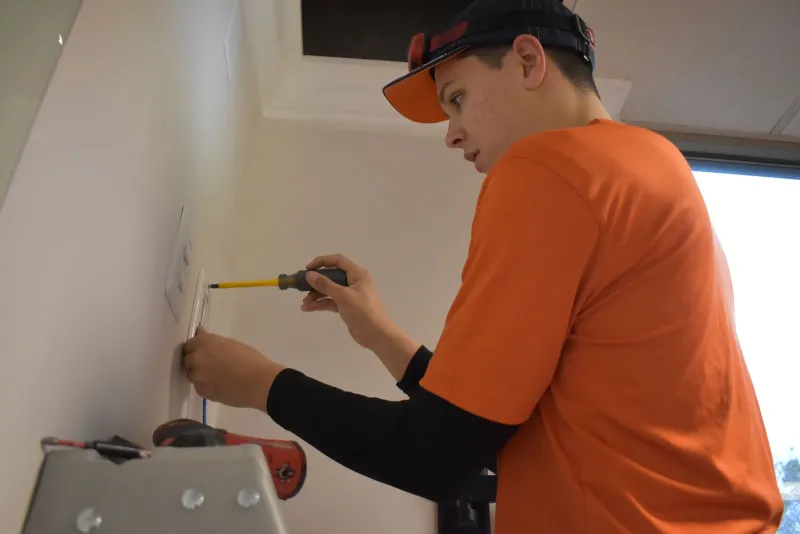 Surge Protector Installation
Lightning storms can cause electrical damage to your home. From cell phones to tablets to kitchen appliances, you've invested a lot of money into the devices you plug in at home to power up. Protect those investments with a whole house surge protection system installed by our local electricians. Our trained Kennesaw electricians will come to your home to install equipment to protect your connected devices from lightning strikes, internal power surges and more. These issues can lead to electrical repairs, causing damage to wires or eventually causing massive electrical failure. A whole house surge protection system installed by our quality electrical service team can provide a barrier of protection so your home devices stay safe.

Ceiling Fan Installation and Repair
Eyeing a ceiling fan for your master bedroom or main living space? You could try to install it yourself, but wiring can be complicated and getting it right is vital with electrical work. Call the certified Kennesaw electricians of Estes Services for ceiling fan repair work or new installations. Our electrical repair company can also remove old fixtures and install new fans or fix ceiling fans that have become loose or rattle. Trust the Estes team to keep your home cool and safe.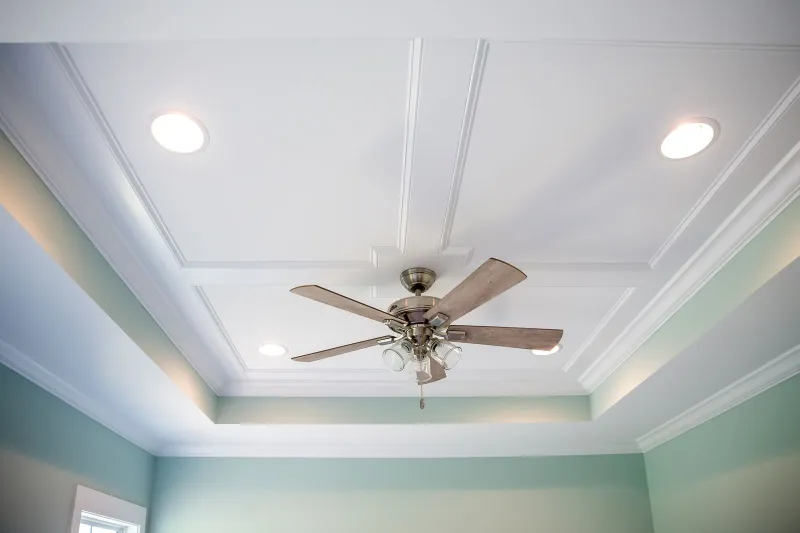 Why Choose Estes Services as Your Kennesaw Electrical Contractor?
Estes Services is a trusted partner for all Kennesaw homeowners' electrical needs. We are proud to have an A+ rating from the Better Business Bureau for our electrical repair services. Need a local certified electrical contractor in Kennesaw to perform maintenance work, emergency repairs, electrical outlet installation and more? Call Estes for your electrical service needs today!