Marietta Electrical Repair Services
Electrical Repair and Installation by Licensed Marietta Electricians
A flip of the switch and nothing happens… looks like another trip to the breaker box! Does this scenario sound familiar? Electrical issues can cause an inconvenience at best and a real threat to your home's safety at worst! Don't delay; contact our licensed electricians in Marietta, GA, for electrical services today!
We have been serving Marietta homeowners' electrical needs for decades, and we know this part of town as well as we know the wiring of a ceiling fan (like the back of our hand)! Let the certified electricians on our team take on your electrical project, whether it's repair work or a new electrical installation. Trust Estes Services to be your professional electrician in Marietta, GA.

Emergency Electrical Repair Service in Marietta
Estes Services is standing by to assist Marietta homeowners with electrical emergencies. If you think you may be dealing with an emergency situation that requires immediate service, there's no time to wait. Call the certified Marietta electricians of Estes Services to come right away! We will quickly assess the emergency situation to determine if your Marietta, GA, home is safe. Our electricians are here to offer services to your home, 24/7.
After securing the area, we'll work to find out what happened to cause the issue, fix the problem and related damage, and get your home back in working order. When it matters most, trust the electricians at Estes to be there for you. Our business is available 24/7 to ensure that you're always covered. Contact us whenever an electrical emergency occurs in your home.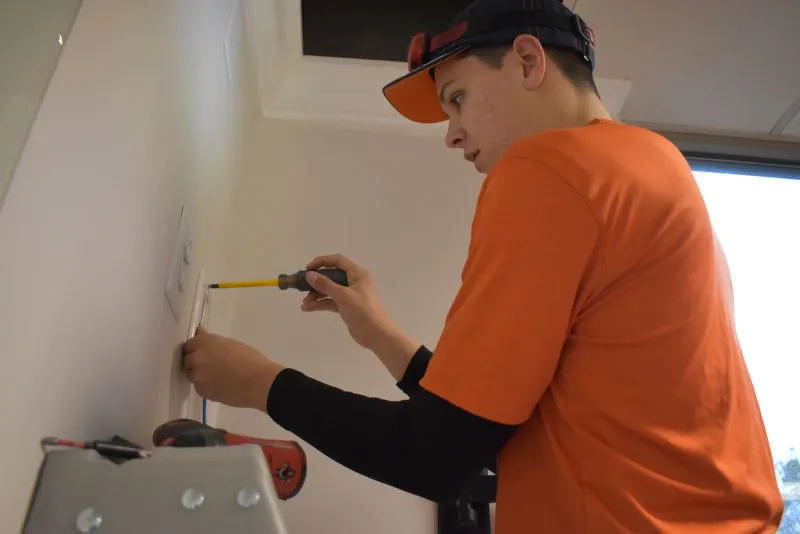 Breaker Panel Installation and Repair
Your breaker panel is the heart of your Marietta home's electrical system. If it's not working correctly, it can affect all of the electronics in your house. Call us, the trained Marietta electricians at Estes for electrical service to perform a full assessment of your breaker panel. We know exactly what issues to look for and parts to examine, so rest assured that we'll perform a complete inspection of the electrical panel system.
We can repair existing systems, replace older or faulty systems and recommend upkeep solutions to ensure issues don't pop up again. No matter the electrical need that your home experiences, we can provide the needed repair, replacement, or maintenance. For all your breaker panel needs, Estes has you covered. Get in contact with us today.

Surge Protector Installation
Even a single power surge can wreak havoc on your home, causing flickering lights and irreversible damage to your electric appliances. In the case of a power surge, all your plugged-in electronics - from computers to smartphones to your oven and much more - are susceptible to being damaged or ruined. Make sure that your home is protected if a power surge occurs by installing a whole home surge protection system from Estes Services.
Let Marietta's top choice for licensed electricians, Estes Services, protect your valuable electronics by installing a whole home surge protection system. These systems offer homeowners maximum protection against surges. Give us a phone call today!

Ceiling Fan Installation and Repair
A ceiling fan installation project may seem like something you could take on… until you see the wiring! While the initial installation or repair might seem simple enough to do on your own, it can quickly become complicated! Give Estes Services in Marietta, GA, a call if complicated wiring or too many parts scare you out of the installation project.
Our certified electricians in Marietta, GA, know exactly what to do to install fans the right way the first time. If you already have a fan, but it's gotten loose after a little while, we can work to repair it, saving you the cost of a new fixture and installation. Contact us to request an appointment for fan installation and repair services that you can rely on. Let Estes come to the rescue!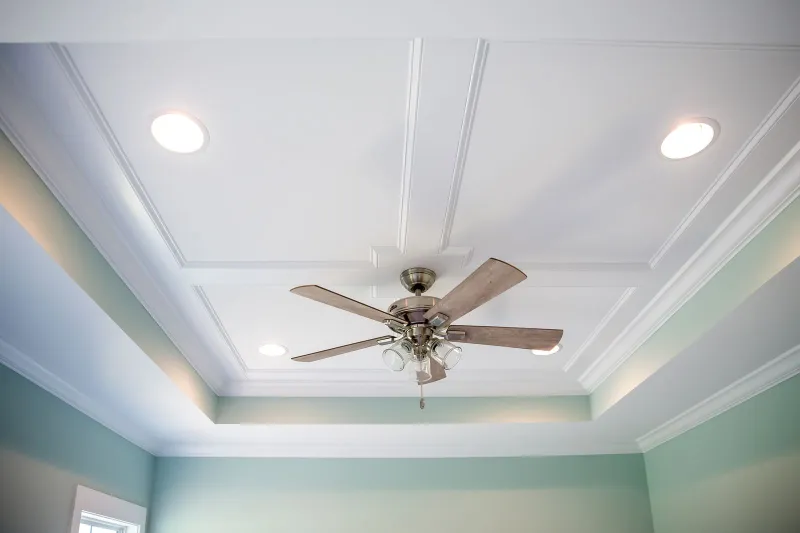 Why Choose Estes Services as Your Marietta, GA, Electrical Contractor?
You want an electrical contractor you can trust to provide professional, knowledgeable advice and thorough work. Locally owned and operated, our business is proud to have an A+ rating from the Better Business Bureau. We look forward to serving our friends and neighbors in Marietta and the surrounding Atlanta, GA, areas with only the best electrical work! Our experienced and professional electricians do a great job and ensure that they get the job done right the first time. Contact us to schedule an appointment with a professional team of electricians that you can trust.