Atlanta, GA, Pharmaceutical Manufacturer HVAC Repair & Installation

Top Commercial HVAC Provider
Estes Services has been the top commercial HVAC provider in Atlanta, GA, and the surrounding areas for decades. We provide HVAC services and solutions for all industries, including pharmaceutical storage and manufacturing facilities. If you're looking for commercial pharmaceutical manufacturer and storage HVAC repair services, contact the NATE-certified technicians at Estes Commercial. At Estes, the needs of our customers always come first.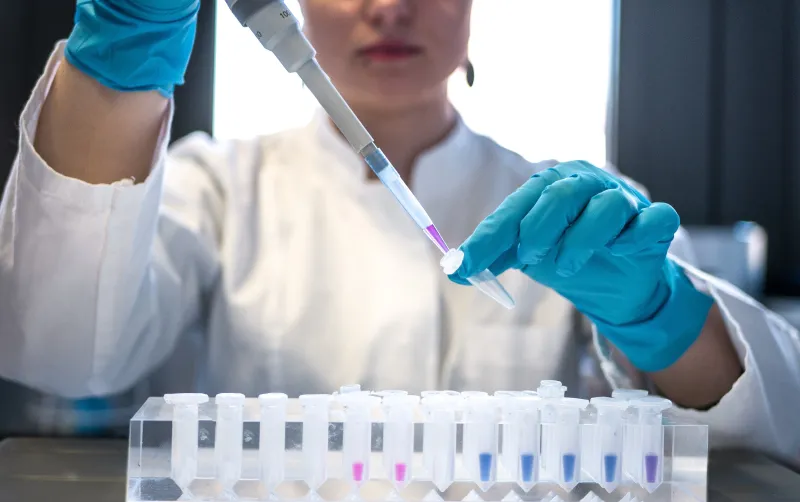 Dependable Pharmaceutical Industry Heating and Cooling Services in Atlanta

Having reliable HVAC systems is imperative for the pharmaceutical industry, which must keep the indoor air quality clean while also maintaining the right indoor temperature for the storage and production of medicine. A properly maintained heating and cooling system can help companies in this industry properly manage airborne pollutants and contaminants. This is important because pharmaceutical companies are required to remain in compliance with the Federal Drug Administration's Current Good Manufacturing Practice (CGMP). CGMP assures proper design, monitoring and control of pharmaceutical manufacturing processes and facilities. A reliable HVAC system is essential to ensuring the quality and safety of the pharmaceutical product.
Because of the importance of storing pharmaceutical products in your facility, don't rely on just any commercial HVAC company for repairs, tune ups and installations. Count on Estes Commercial. We have more than 70 years of experience and will work with you each step of the way to provide a detailed service plan that is specific to your facility's needs.
Our heating and cooling services include:
Furnace repair
Furnace installation
Heating tune up
AC repair
AC tune up
AC installation
Heat pump repair
Ductless mini splits
Building automation
Controls and upgrades
HVAC Key Inspections
Regular HVAC maintenance on your company's heating and cooling system will prevent breakdowns and frequent repairs and will keep the system operating efficiently for years to come. Estes performs several key inspections and cleaning during a regular tune up, including:

Motor/Electrical
Inspect service disconnect
Tighten all electrical connections (when necessary)
Inspect compressor contactor
Tighten all low-voltage connections
Test capacitors
Oil motors (if applicable)
Inspect bearings
Inspect fan blade
Cleaning
Outdoor coil
Compressor compartment
Electrical compartment
Blower compartment
Condensate drain
Inspect and clean air filter (if necessary)
Estes will also inspect the thermostat, condition of the line set and check for proper refrigeration levels.
Benefits of HVAC Equipment Replacement
If your commercial system is between 10 and 15 years or older and has been repaired frequently, it's time for the installation of a new system. The benefits of heating and cooling installation include:
Fewer repairs
Better performance
Greater comfort
Warranty coverage
Enhanced safety
Benefits of Regular Commercial HVAC Maintenance
Estes offers a tailored solution for your company or business' heating and cooling needs. Some of the benefits of regular maintenance include:

Energy Savings
Pharmacies and pharmaceutical facilities can save hundreds or thousands of dollars per year if their heating and air conditioner system is operating efficiently.

Decrease in Repairs
Regular maintenance will catch issues before they lead to serious repairs.

Better Indoor Air Quality
A build-up of bacteria and other pollutants can cause health concerns for your residents, especially those that suffer from asthma, allergies and other respiratory illnesses.

Extended Equipment Lifespan

Regular HVAC maintenance can prolong the life of your heating and cooling system. This will save your facility money on purchasing a new system prematurely.

Experienced Heating and Cooling Services for Atlanta Pharmaceutical Storage Facilities

When manufacturing or storing medication, you need clean indoor air and the proper temperature. An untimely system breakdown can be catastrophic for your facility and product. Never trust your commercial heating and air conditioning system needs to just anyone - count on the company that has been in business for more than 70 years. Estes is the leader in heating and cooling system tune ups, repairs and installation services. Don't wait - contact Estes Commercial today!