Roswell Electrical Repair and Installation Services
Electrical Repair and Installation by Licensed Roswell Electricians
Estes Services specializes in one thing: being able to tackle any electrical issue in your Roswell home! With decades of combined experience under our belts, our certified Roswell electricians won't get scared off by bad wiring, charred outlets or out-of-date breaker boxes. We pride ourselves on being able to find solutions to even the most complex electrical issues. When you're searching for electricians in Roswell, GA, and the Greater Atlanta, GA, area, look no further than the professional team of electricians at Estes!

We understand that inviting someone into your personal space can be daunting, so we go above and beyond to ensure every homeowner receives exceptional, professional care. Whether you're in need of an electrical inspection or landscape lighting installation, we'll give your project the attention to detail that it deserves. Call Estes in Roswell, GA, and the surrounding areas for any of your electrical system needs!

Emergency Electrical Repair Service in Roswell
Electrical issues can be dangerous! When you notice something with your electrical work that isn't right - whether it's charred outlet edges, sparks or multiple power surges - it's better to be safe than sorry. Call the professional team of certified, trusted, and local electricians at Estes right away! We will work fast to help alleviate the stress of the situation, restoring peace to your Roswell, GA, home as soon as possible.

When your home is in need of emergency electrical repair services in Roswell, GA, and the surrounding areas, look no further than the professional electricians at Estes. We offer 24-hour emergency services because we know problems don't arise only between 9 and 5. Put your safety first by giving us a call for 24-hour emergency service!

Outlet Installation
Need more opportunities to plug-in? Estes offers outlet installation to Roswell homeowners looking to add more convenience to their home. We'll only install the best - GFCI outlets that protect against the risk of electrical shock. These will bring your Roswell home up to code while protecting everyone in it. Whether adding new outlets or replacing existing ones, we will work with care to get the job done right. Give us a call or contact us online for outlet installation services when your home needs them most.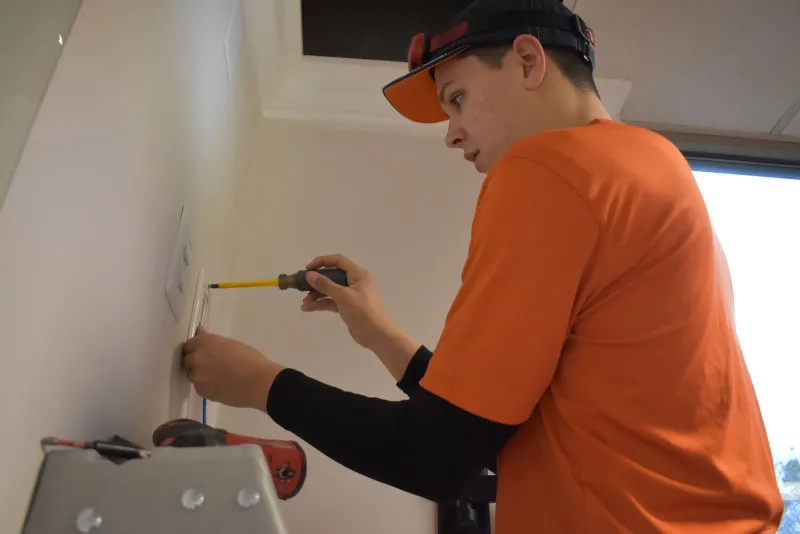 Surge Protector Installation
A power surge has the potential to damage any device plugged in inside your home. Ensure you have true protection with a whole house surge protection system! Our licensed Roswell electricians can hard-wire this system into your electrical panel, unlocking full protection for the expensive devices and appliances in your home. Give Estes Services in Roswell, Georgia, a call today to learn how surge protection systems can benefit your home and every device in it!

Ceiling Fan Installation and Repair
Let Estes Services help you bring on the breeze! A ceiling fan is an attractive feature in any room, providing a cooling system that runs more affordably than your AC unit! Our local electricians are trained and certified and can quickly install a ceiling fan in your home. After the installation is complete, we'll leave the space as clean as when we got there! If your existing ceiling fan has started to rattle, quick repair services can help restore it to its original glory. Trust Estes for your ceiling fan installation and repair needs and call us today!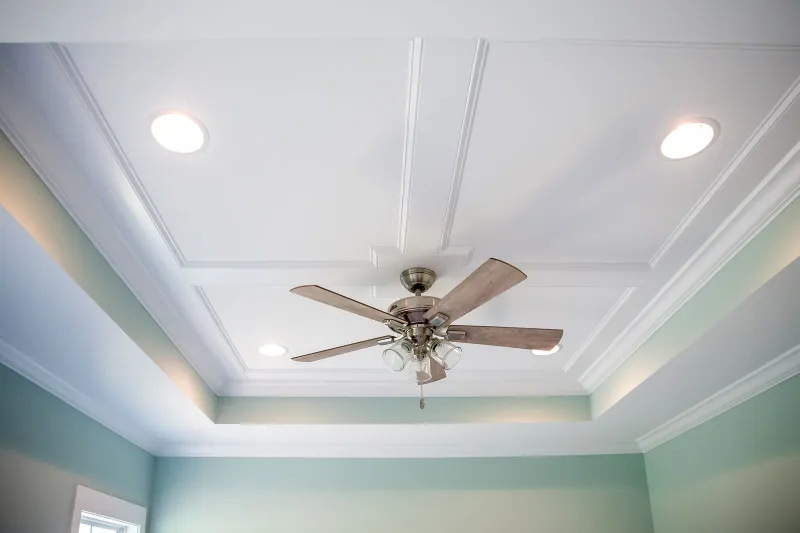 Why Choose Estes Services as Your Roswell Electrical Contractor?
Estes Services' certified Roswell electricians bring ample expertise to each project, but we also bring integrity and respect because that's what you deserve from someone servicing your Roswell home. With services available for both residential and commercial buildings, we'll be able to help with whatever needs come your way. We have an A+ rating from the Better Business Bureau because we truly care about the people we serve. After all, you're not just a project; you're a person.

Regardless of if you need to schedule an appointment in advance or you're in need of 24-hour emergency electrical services, the experts at Estes Services can help. Whenever your Roswell, GA, home is in need of electrical services, we'll be available. Call us or contact us online today to schedule electrical services that your home can count on!