Atlanta, GA, School and University HVAC Services

Quality Heating and Cooling
Schools, colleges and universities across the greater Atlanta, GA, area often have large and complex HVAC systems. Many of these institutions have multiple buildings stretching across several acres of land. When temperatures reach triple digits during the summer, you need to ensure that your students and faculty are comfortable while inside the buildings. A functioning heating and cooling system allows your students and faculty to feel comfortable during the cold winters and hot summers.
If your heating and cooling system isn't operating as it should be, it might need to have repair or replacement services performed. Never leave the needs of your heating or air conditioning systems to just any HVAC company - contact the NATE-certified technicians at Estes Commercial to get the job done right the first time. For reliable heating and air conditioning services at your Atlanta area school or college, contact Estes Commercial today.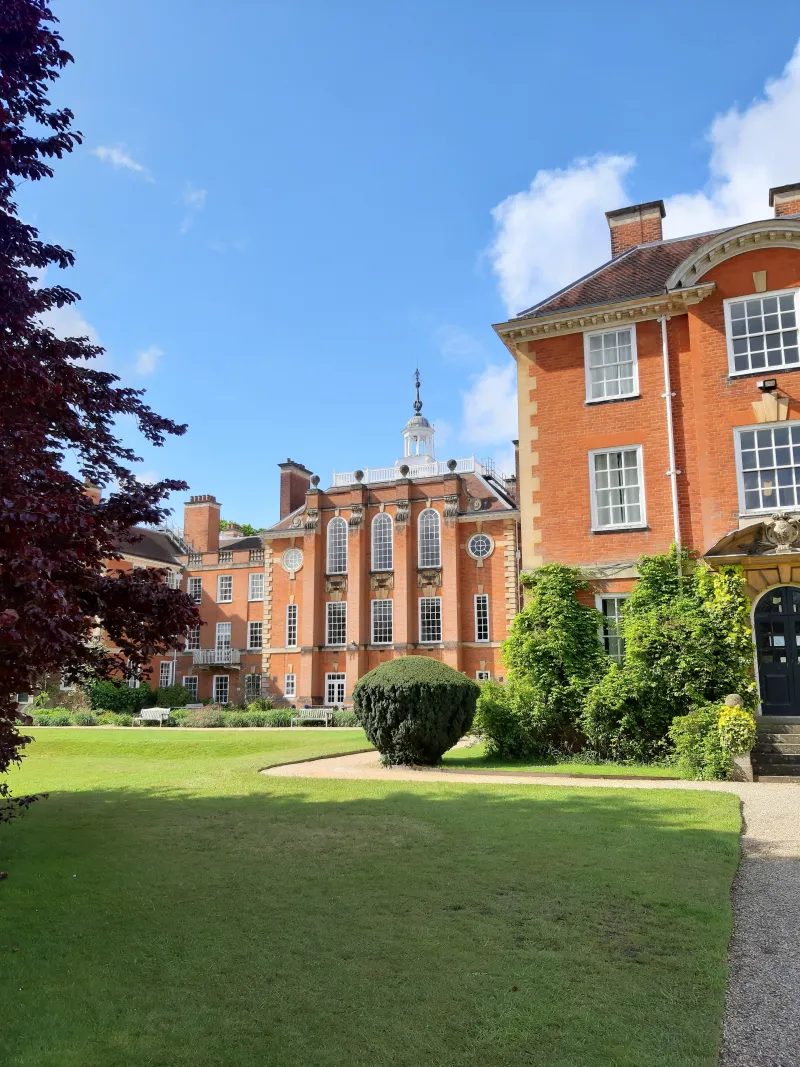 Dependable School and College Heating and Cooling Services in Atlanta, GA

It's imperative for Atlanta area schools or universities to maintain an optimal temperature to keep staff and students comfortable throughout the year. Imagine the heater conking out on a below-freezing day, or the air conditioning unit not working on a triple-digit day. Those just aren't options when you're in charge of the comfort and safety of hundreds of students and faculty.
Estes Commercial has been in business since 1949 and has serviced HVAC systems for all types of schools and universities in Atlanta, GA. Our goal is to improve your facility's HVAC system's energy efficiency, increase energy savings and improve the indoor air quality through HVAC maintenance and installation. Your students and faculty deserve to feel safe and comfortable while inside your building. A functioning heating and cooling system is a great way to provide that comfort and safety.
Estes offers service and maintenance for the following schools and universities in the Atlanta, GA, area:
Elementary Schools
Junior High Schools
High Schools
College Campuses
Community Colleges
Art Colleges
Religious Colleges
Technical Colleges
And more!
Our Atlanta, GA, commercial heating, ventilation, and air conditioning services include:
AC repair
AC tune up
AC installation
Heat pump repair
Ductless mini splits
Furnace repair
Furnace installation
Heating tune up
Building automation
Controls and upgrades
Ventilation
Regular Maintenance Services
Regularly maintaining your commercial HVAC system is the best way to keep it running at optimal efficiency. Our services include:

Motor/Electrical

Test capacitors
Inspect service disconnect
Tighten all electrical connections (when necessary)
Oil motors (if applicable)
Inspect bearings
Inspect fan blade
Inspect compressor contactor
Tighten all low-voltage connections
Cleaning

Electrical compartment
Outdoor coil
Condensate drain
Inspect and replace air filter (if necessary)
Blower compartment
Some of our other services include checking refrigerant levels, inspecting the condition of the line set and checking that the thermostat is properly working.
Benefits of HVAC Replacement
Consider replacing your commercial HVAC system if it's 10 to 15 years old, requires frequent repairs, or is more expensive to repair than to replace. Some of the benefits of a new installation include:
Enhanced safety
Fewer repairs
Warranty coverage
Greater comfort
Better equipment performance
When HVAC Repair or Replacement Services Are Needed

It can sometimes be difficult to know when your Atlanta, GA, area HVAC system is in need of repairs or a replacement. Luckily, if you know what you're looking for, you can identify any potential issues and call in a team of professionals to either repair or replace the system. Call on a team of professionals if you notice any of these issues with your heating and cooling system:
Inconsistent temperatures
Rising energy bills
Constant repairs are needed
Leaks are present under the system
Strange smells from the system
Strange noises from the system
Poor airflow
High humidity in your building
Inconsistent cycling
From the first moment you notice any of these issues with the heating and cooling system in your Atlanta, GA, school or college, call on the experts at Estes Services. We'll help to ensure that the problem is fixed immediately before it grows out of hand.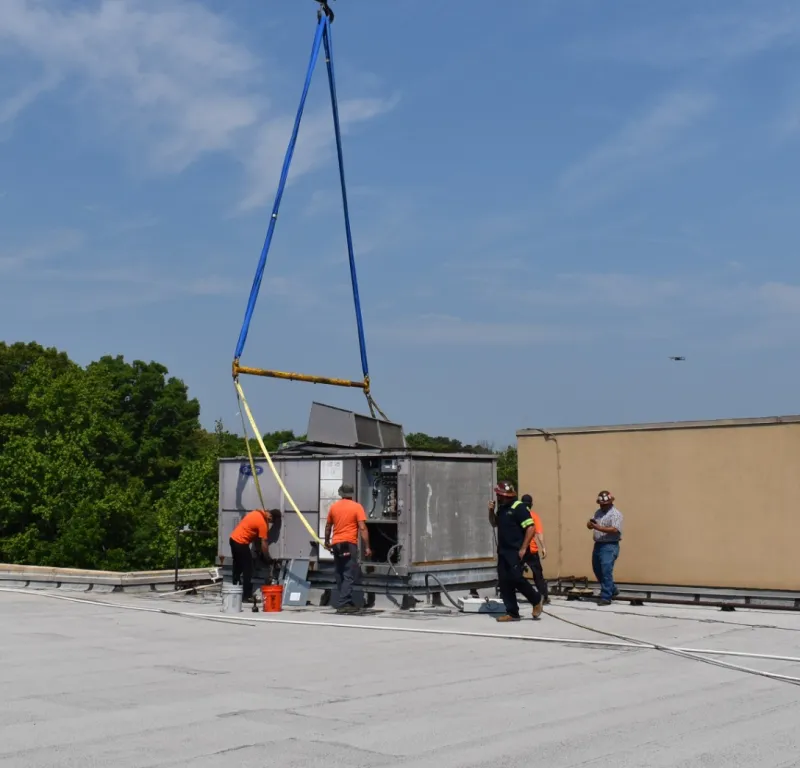 Benefits of Regular HVAC Maintenance for Schools and Universities
Whether you need commercial HVAC repair, maintenance or installation services, you can count on Estes Commercial to provide your Atlanta, GA area college or school with a tailored solution to fit its specific needs. We've included a few benefits of regular commercial HVAC tune ups:

Reduction in Repairs
A properly maintained HVAC system leads to fewer breakdowns and repairs. Regular system maintenance can also spot issues before they lead to major repairs.

Improved Indoor Air Quality
A build-up of bacteria and other pollutants can cause health concerns for your students and faculty, especially those who suffer from asthma, allergies, and other respiratory illnesses.

Energy Savings
Who doesn't like savings? Your current system needs regular maintenance to stay energy efficient. A well-maintained system will save you hundreds of dollars per year.

Extended Equipment Lifespan
Regular maintenance is critical to any heating and cooling system. Having maintenance performed on your systems will prolong the life of your HVAC equipment.

Experienced Commercial HVAC Services for Atlanta, GA, Schools and Universities

Atlanta, GA, can be cold in the winter and extremely hot and humid during the summer months. In order to ensure the comfort of students and employees, you must have reliable heating, ventilation, and air conditioning systems that are well maintained. For commercial heating and cooling services, including maintenance, tune up and repairs, contact the NATE-certified technicians at Estes Commercial today. It won't take you long to discover why we're the number-one HVAC company in all of Atlanta, GA.