Virginia Highland, GA Electrician
Electrical Repair and Installation by Licensed Virginia Highland Electricians
Electrical issues can cause a headache. Whether you're looking for electrical repairs, standard maintenance, or emergency electrical service, Estes Services is ready to alleviate your stress and get the electricity working flawlessly in your home once again.

We've been the licensed Virginia Highland electrician of choice for many years. That's because we take the time to truly understand both the problem and the homeowner's expectation of the proposed solution. We work tirelessly to provide work that is thorough and professional, never cutting corners and never skimping on customer service. Let Estes Services prove how seamless and painless electrical work can be. Give us a call today!

Virginia Highland Emergency Electrical Repair Service
In the case of an electrical emergency, there is no time to delay! That's why Estes Services offers Virginia Highland emergency electrical services 24/7. Day or night, we're ready to take your call, ease your worries and most importantly, ensure your home and your family is safe. Some emergency electrical symptoms are obvious: charred outlets, sparking plugs. But, issues within your walls or the wiring can be simmering without your knowledge. At the first sign of an issue, give us a call. Our emergency services allow you to skip the wait!

Breaker Panel Installation and Repair
The breaker panel is the main hub to all your home's electronics. This vital piece of equipment can require an upgrade over time, especially if your home is older or if your electricity demands have increased over time. Let the team of certified Virginia Highland electricians of Estes Services assess your breaker panel. Chances are upgrading existing parts and balancing electricity loads can solve the problem, but if not, we provide full breaker panel installations as well!

Outlet Installation
New or upgraded electrical outlets can offer increased convenience for today's modern homeowners. Looking for the safest way to plug in? Estes Services' certified Virginia Highland electricians will only install outlets that will protect your family, like GFCI outlets for any area where water may come in contact with the outlets. Trust the team at Estes to enhance your home's livability without sacrificing visual appear. Call today!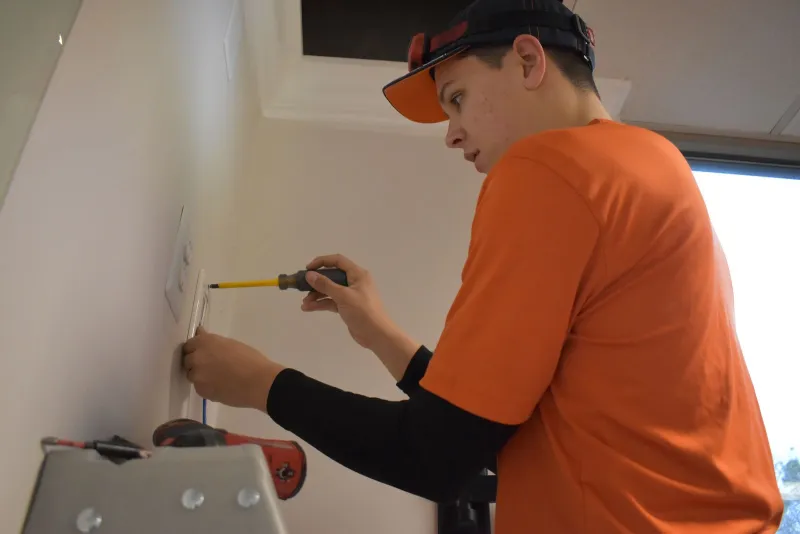 Surge Protector Installation
A power outage, a tripped circuit breaker or even lightning can cause a power surge in your home. These surges are more common than you may think and can be destructive to your home's electronics. Call the expert Virginia Highland electricians of Estes Services to combat the risk by installing a whole home surge protection system. These sophisticated units ensure maximum performance for the lifespan of your devices. Protect your home now by calling Estes today!

The Choice for Professional Virginia Highland Plumbers is Easy -- It's Estes!
No job is too big or too small for Estes Services. We show the same care and dedication whether we're installing a single outlet or a full surge protector system. Estes Services is proud to have earned an A+ rating from the Better Business Bureau. We look forward to providing exemplary service to you and your home!