Virginia Highlands Heating Repair Service
Emergency Heating Repair and Service in Virginia Highlands, GA
Georgia weather doesn't stay warm all year - heating systems keep homeowners comfortable and safe when temperatures drop. When you can't rely on your heating system for consistent performance, rely on Estes Services to whip your HVAC systems and equipment into shape! We perform heating repair and service for all brands of heat pumps, ductless mini splits, and furnaces in Virginia Highlands and the surrounding areas.

Estes Services knows that a lack of heat on a cold day creates an emergency situation for your household, which is why we are available 24/7, every day of the year, to perform heating repairs and service. For emergency HVAC repair service that your Virginia Highlands home can depend on, call us today.
How to Tell Your Virginia Highlands Home Needs Heating Repair
Heating systems often provide Virginia Highlands homeowners with signs when they need repairs - do you know what to look for? The following are signs you need to schedule heating repair:

Cool air blows from vents throughout the home
When a heating cycle stops, your house still isn't warm enough
Some rooms are hot, some are cold, and some may be just right
Unusual smells are present during a heating cycle
The system makes strange noises before, during, and after a heating cycle
Your utility bills have increased, but you are unable to figure out why
Stay Comfortable with a Seasonal Heating System Tune Ups
Did you know your heating system needs a tune up every year? Tune ups help to undo the damage caused over the past year to improve the heating system's performance and energy efficiency. A tune up also provides the opportunity for system issues to be resolved before they create more damage. With seasonal tune ups, you'll reduce your utility bills and keep your heating system in service longer, with fewer breakdowns and repair bills!

Our professional heating and air conditioning technicians know the impact that quality seasonal tune ups can have on a system. They'll inspect your entire system, perform any adjustments or small fixes that need to be made, and look out for anything that could become a bigger issue down the road. If a larger repair is needed, we'll let you know immediately so the problem can be fixed as soon as possible. We never want your Virginia Highlands or Atlanta, GA, area home to be without the comfort provided by proper heating for long. Make sure to call us today to get started and schedule an appointment.

Heating Repairs Frustrating You? Get a Free Quote
Have you made more and more heating repairs over the last few years? Eliminate that frustration and upgrade to a new heating system! Compared to your older model, a new heating system delivers greater energy efficiency for an immediate drop in utility expenses. They perform better, too, so your household benefits from consistent warmth and better indoor air quality. Plus, there's a new warranty term to protect against heating repair costs!

Unfortunately, your Virginia Highland home's heating and cooling systems weren't built to last forever. They'll eventually need to be replaced by newer, more efficient models. When the time comes to replace your existing system, Estes Services provides free quotes for heating installation and financing options to help with purchase expenses.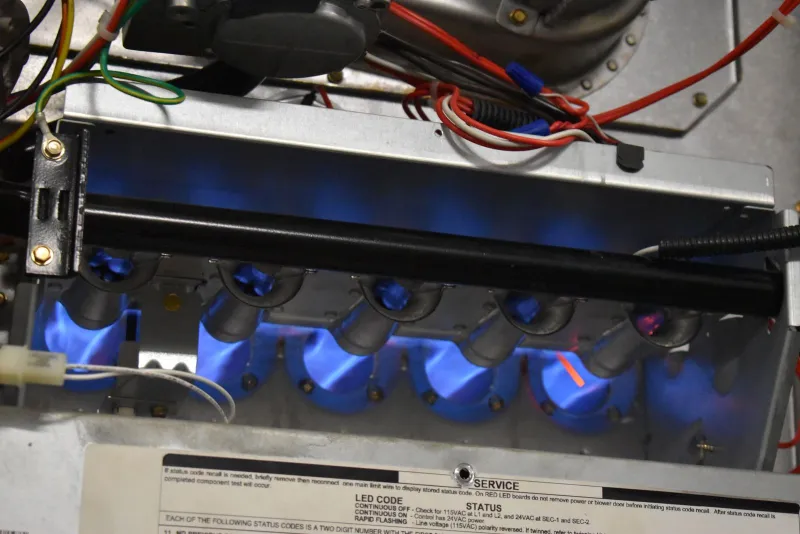 Join the Estes Service Plan
Safeguard new and existing heating equipment as well as home comfort when you sign up for Estes' preventive service plan. Our service plan includes annual maintenance tune ups for heating and cooling systems, which generates better comfort and reduced energy consumption to lower utility bills. If breakdowns or malfunctions happen, members save money on repairs with a 15 percent discount! Service plan members have those repairs covered by a one-year warranty.

Schedule Your Virginia Highland Heating Repair Today!
Does your heating system need help? Schedule heating repair and service in Virginia Highland and the surrounding Atlanta, GA, area today! Estes Services has an A+ rating with the Better Business Bureau and offers professional heating and air conditioning experts that will get the job done right, the first time. Whatever heating needs you might have, we offer the necessary service to efficiently complete the job.

Estes Services dispatches NATE-certified heating, air conditioning, and indoor air quality technicians to conduct thorough diagnostics and perform skilled repairs for all types of heating systems. In the event of an emergency, we are here to provide relief from the cold! Don't hesitate to give us a call for any heating, cooling, or indoor air quality needs that come your way.