Are you in need of commercial HVAC service, maintenance, or installation services and looking to hire the right commercial HVAC contractor in Atlanta, GA, to fit your needs? Are you wondering what factors to consider when selecting a contractor?

Your commercial HVAC equipment deserves to be worked on by the right expert team. That's why, in this article, we will go over the most important factors to consider when hiring a commercial HVAC contractor to help ensure the success of your commercial HVAC equipment.
Whether your commercial HVAC equipment is in need of maintenance, repair, or installation service, keep these factors in mind when selecting the commercial HVAC contractor to partner with:
Experience
First and foremost, you will want to consider the experience of the commercial HVAC contractor in Atlanta, GA. How long has the company been in business, and how long have they been working with commercial HVAC equipment?
Working on commercial HVAC equipment involves large responsibilities. Some HVAC contractors only focus on residential work for a reason. You will want to make sure that you hire a commercial HVAC contractor with the right experience, in combination with the next factor on our list: proper qualifications and credentials.
Years in business

Years of experience working on commercial HVAC
Proper Qualifications and Credentials
The commercial HVAC technicians you hire should have the proper credentials, including licensing, training, and certifications. At Estes Services, our HVAC technicians are licensed and bonded to provide commercial HVAC services.
We are also a Carrier Factory Authorized Dealer, and we represent quality products that we stand behind. In addition, our technicians are NATE-certified, which showcases our commitment to training and excellence as well as our tradition of quality and integrity.
As such, when evaluating a commercial HVAC contractor company to hire, make sure you consider their qualifications and credentials. Not all contractors have the same credentials and qualifications, so be on the lookout.
Licensed and insured

NATE-certified

Authorized Dealer
Customer Satisfaction
Once you've considered the commercial HVAC company's experience and credentials, you will then want to start honing in on past work and customer satisfaction. This is where you will want to take into account the reviews and testimonials related to the company's commercial HVAC services.
It's important to hear from current customers about the work of a contractor you are considering. That's why, at Estes Services, we take pride in our excellent customer service and satisfaction. In fact, we have over 3,226+ Google reviews with an average of 4.9 stars! You also may want to glance at their social media accounts for a look at their current work and team members.
Quality of reviews

Number of reviews
Family-Owned vs Corporate Owned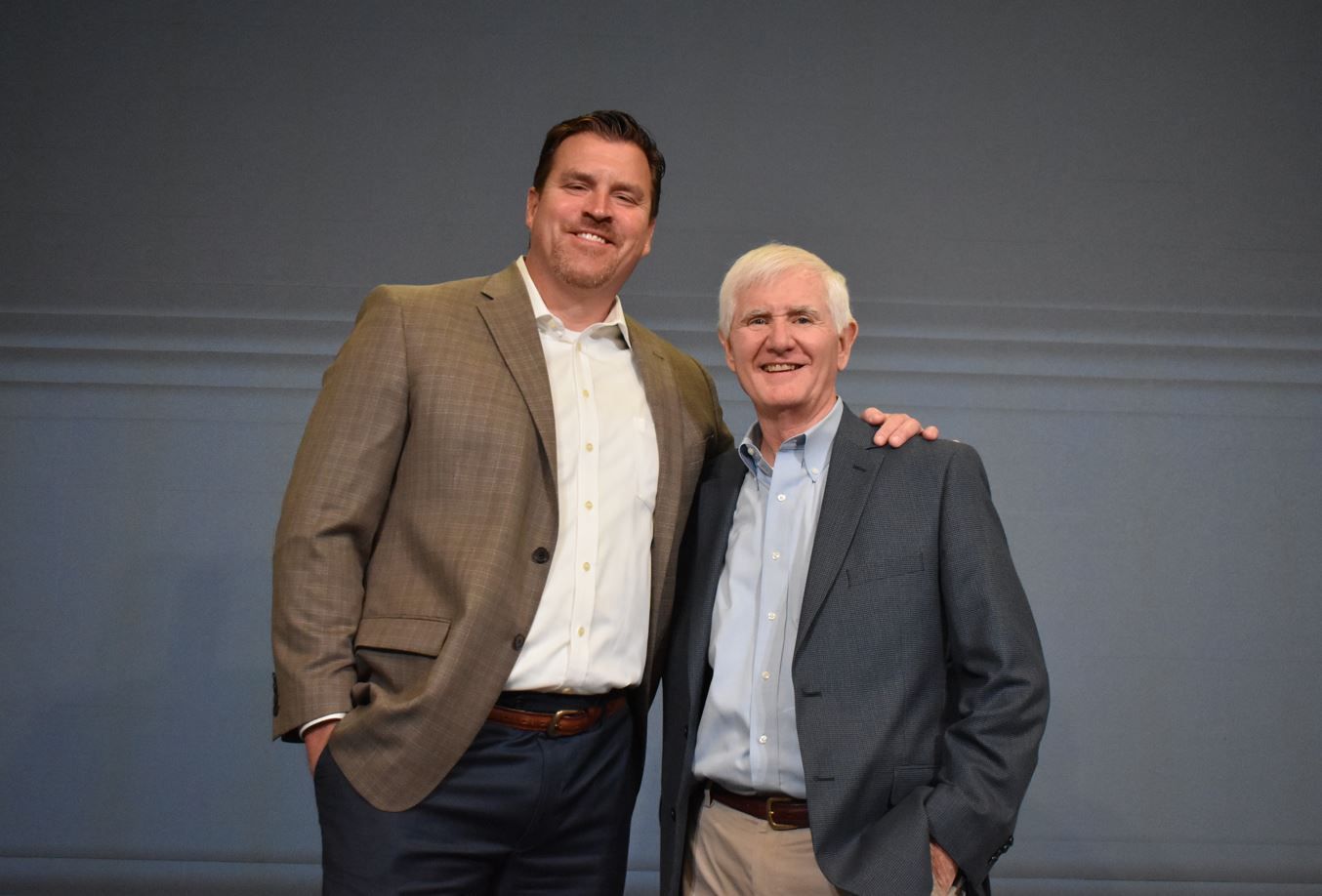 While we are on the topic of customer service, who owns a commercial HVAC contractor can play an important role in your overall satisfaction. With a local family-owned commercial HVAC contractor company, you enjoy numerous benefits, including a greater level of trust and service. Customers and employees are treated like family.
When you ask the question, "Who owns Estes Services," we answer with the same family who started it in 1949. Indeed, while our business has faced challenges over the years, we have proudly remained locally family owned and operated. Most commercial HVAC contractors of our size in the greater Atlanta area cannot say the same.
Family owned

Locally owned
Maintenance Membership, Offers, and Discounts
Last but not least, consider the perks, offers, and discounts you can receive when you hire a commercial HVAC contractor. Consider things like warranties and special financing to help offset the costs associated with your installation, service, or repair. Plus, it's important to consider long-term programs the commercial HVAC contractor has to help keep your equipment running smoothly.
Moreover, if you're looking for a commercial HVAC contractor to help you with a commercial HVAC replacement, you will want to look at the quality of the equipment offered and pay attention to warranty offers. At Estes Services, we offer Carrier equipment, which is known for its great warranties.
Additionally, you will want to consider what kind of long-term program a commercial HVAC contractor has available to help keep your commercial HVAC equipment in excellent condition and in accordance with proper maintenance. That's why we offer our popular Commercial HVAC Maintenance Membership at Estes Services.
Schedule Commercial HVAC Service Today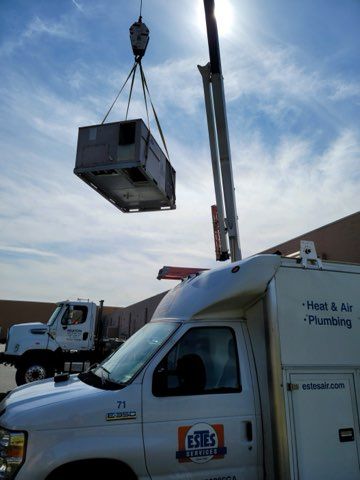 In the greater Atlanta area, there are many commercial HVAC contractors to choose from. It's important to evaluate the contractors you are considering doing business with based on these several factors discussed in this article.
Because when it involves commercial HVAC, you deserve to work with experts. That's where Estes Services comes in. For over 70 years, our local family-owned and operated Atlanta HVAC company has been proudly serving the greater Atlanta area.
No matter the types of HVAC systems in your building, from a split-system to a VRF system, a rooftop unit (RTU) to a chiller system, we are here to help. Our experts technicians deliver top-quality service with excellent customer satisfaction.
Schedule commercial HVAC service with us today. It's that Easy; It's Estes!