It's one of the best times of the year. The winter holidays are here. Per the PwC's annual Holiday Outlook, nearly half of all Americans, 47%, will hit the road this year to travel for the holidays. This is up from the 33% who traveled pre-pandemic.
If you are a part of the many who plan to travel for the holidays this year and leave your home alone, you will want to do some preparation work before then to ensure that your home is safe, secure, and festive when you're not there. As a result, here are the ten things to do to prepare your home before holiday travel and you leave your home alone:
1) Install smart devices throughout your home
Smart home technology can help keep your home safe, secure, and comfortable wherever you go. Nowadays, there are several different types of smart home technology to choose from that can help keep your home safe, including:
● Cameras & security systems
● Video doorbells & locks
● Smart plugs & lighting
● Smoke alarms
● Voice devices and speakers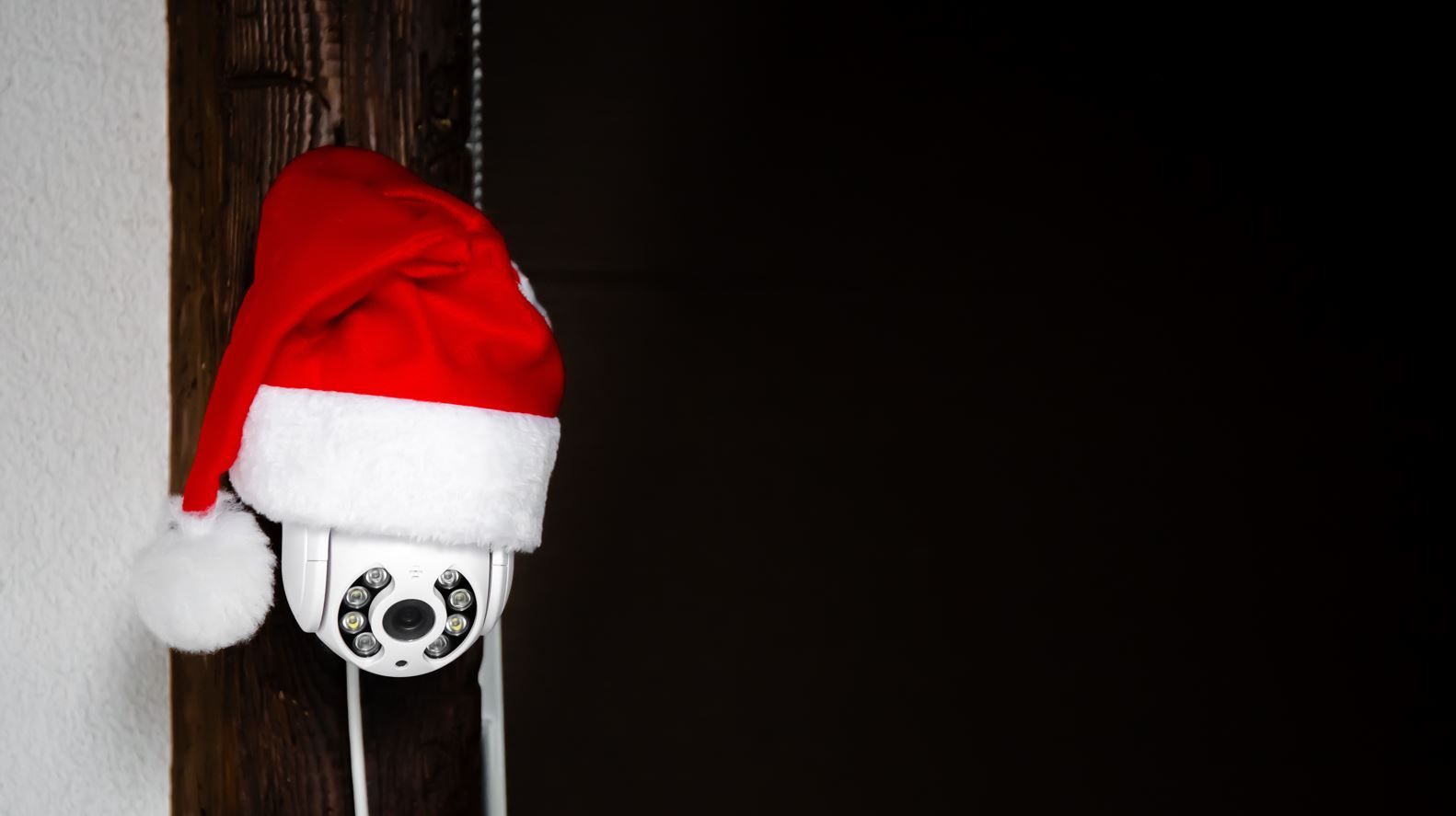 For instance, a security system can be equipped with very loud alarms so that, if anyone were to illegally enter a home, anyone nearby could hear it. In addition, security systems can provide law enforcement notifications and live video access to monitor your home from your smartphone.
Our electrical contractors at Estes Services can help you select the best technologies for your home and provide smart home installation services.
2) Deploy energy-saving practices
Before you leave, you will want to deploy energy-saving practices around the home, including turning off ceiling fans and lights; unplugging appliances or turning off power strips, and closing curtains and blinds.
3) Place indoor and outdoor cameras
Do you have home security cameras installed? There are several indoor and outdoor places where cameras could be installed to help improve your home security, including:
● First-floor doors and windows
● Living room
● Kitchen
● Main hallway or stairs
● Driveway
● Garage
● Front and back yard
4) Install LED holiday lights outside
Get into the holiday cheer by installing holiday lights outside. Lights can fill you with good memories and make you happy during this time of year. They can also help deter burglars, as they would prefer to operate in the dark.
If you're thinking of installing exterior holiday lights, consult with our experienced electricians, as multiple extension cords for holiday lights can pose a safety hazard. Eliminate your worries by having one of our licensed and certified Atlanta electricians see if a home wiring upgrade may be necessary to fully enjoy your lights.
5) Consider smart plugs
It may be beneficial to have smart plugs in your home so that you can control when you can turn on or off the lights from your smartphone or even have them on a timer. This is great for when you're not home, so people still see lights on.
6) Upgrade to smart smoke detectors
Upgrading to smart smoke detectors can be a worthy and life-saving investment. For instance, some smart smoke detectors can send fast alerts to your phone when smoke or carbon monoxide is present; have self-testing functionality, and provide a path light if and when smoke appears.
7) Decorate your outdoor walls with smart lights
Have you considered installing outdoor smart wall lights? This could be a festive way to celebrate the holidays and also provide an additional sense of security. You can also control them remotely from your smartphone when you're not there.
8) Have an electrical inspection performed
Fall is a good time of year to have an Atlanta electrical inspection performed. It's even more important if you're planning to head out of town this year. One of our Atlanta electricians will inspect your electrical system and determine if there are any issues with your electrical wiring, breaker box, or anything else that could be a cause for concern when you're away.
9) Be careful about sharing your travel plans
Of course, it's always a good practice to be careful who and where you share your travel plans with. Have fun, but be cautious. Think twice before sharing any detailed information about your travel plans on social media, especially if your accounts are public.
10) Have fun and enjoy the holidays
Last but not least, have fun and enjoy the holidays. By golly, be jolly! This is truly the most wonderful time of the year, and we hope that Estes Services can help you bring on the holiday cheer with our top-quality electrical services, no job is too big or too small for our experienced team.
Choose Estes Services for Your Electrical Services this Holiday Season
Consider these top 10 things before you embark on your holiday travel this year. At Estes Services, it's our goal to help you enjoy the holidays more comfortably with our top-quality electrical services.
Before you head out of town this season, give us a call, and we will make sure your home's electrical comfort, safety, and security are just right. It's that Easy; It's Estes!
We provide electrical services in the greater Atlanta area, including Alpharetta, Buckhead, Decatur, Druid Hills, Dunwoody, Fayetteville, Johns Creek, Kennesaw, Marietta, Midtown, Peachtree City, Roswell, Sandy Springs, and Virginia Highland.
Schedule service today.