Indoor Air Quality: Frequently Asked Questions
Indoor air quality plays an important role in your building's comfort and safety. Due to an increased focus on building wellness as a result of the pandemic, improving indoor air quality is an important trend in the commercial building industry in 2023. As a result, we will explore five frequently asked questions about indoor air quality.
1. What is indoor air quality?
The Occupational Safety and Health Administration (OSHA) describes indoor air quality as "how inside air can affect a person's health, comfort, and ability to work." The Administration notes that factors include temperature, humidity, ventilation, and/or exposure to other pollutants.
Thus, indoor air quality directly relates to the comfort and health of your occupants. There are various risks associated with poor indoor air quality. As such, deploying strategies to control indoor air for your long-term building health and wellness is important. We will go into more detail in #2 on why indoor air quality is so important.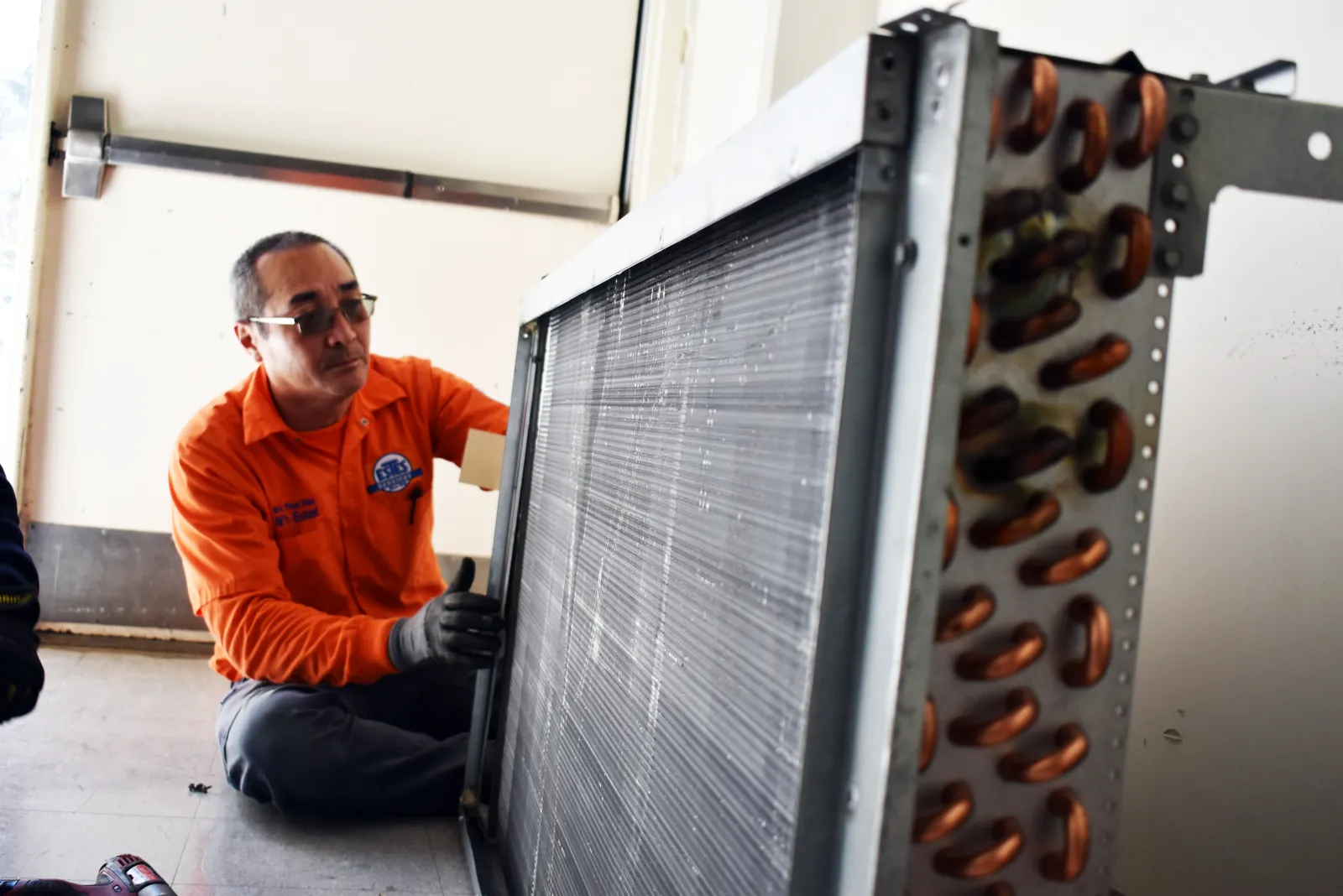 2. Why is indoor air quality important?
According to the U.S. EPA, Americans spend approximately 90% of their time indoors, where concentrations of pollutants can be higher indoors than outdoors. As such, indoor air can be more polluted than outside air. Pollutants, such as allergens, mold, bacteria, VOCs, and more, could be present in indoor air.
As a result, indoor air quality is important for a healthy indoor building environment. Good indoor air quality has been shown to result in better workplace performance, comfort, and productivity. Not to mention, it distinguishes your building from others and gives occupants peace of mind.
With over half (74% of North Americans) suffering from "air quality anxiety," according to a survey conducted in the U.S. and Canada, it's important to recognize and address your occupant's concerns with air quality.
3. What are the main factors that affect indoor air quality?
Several main factors affect indoor air quality, including volatile organic compounds (VOCs), ventilation, and humidity; :
● Volatile Organic Compounds (VOCs) — VOCs, which are found in many cleaning products, solvents, and paints, can have a negative impact on human health. In addition, common household products, including televisions, couches, furniture, and building materials, off-gas various chemicals that affect IAQ.

It's important to regulate and keep your building's temperature and humidity comfortable. Chemicals off-gas in high temperatures and humidity, which brings us to our next point: ventilation.
● Ventilation — Poor ventilation is a key contributing factor that affects the indoor air quality of your building. There are many reasons to consider for poor ventilation, such as leaky or blocked ductwork, low refrigerant levels, and dirty coils—to name a few.

With Atlanta's warm and humid climate in the spring and summer months, not properly maintaining your building's ductwork can harvest mold, microbe, and bacterial growth.



And, even worse, your air conditioning and heating systems can distribute these particulates as well as VOCs, discussed above, throughout your building, causing health issues and triggering symptoms for allergies and asthma.

That's why having a proper indoor air quality service and maintenance plan in place enhances the comfort, health, and safety of your building.


● Humidity — Humidity levels can affect the comfort, health, and overall experience of your building. In fact, bacteria growth is enhanced at humidity levels above 60%, which increases the likelihood of mold and bacteria growth and airborne spores.

Prolonged and excessive humidity levels can cause various symptoms in your occupants, including:
○ Cough
○ Chest tightness
○ Allergic responses
○ Upper respiratory congestion
Keeping your occupants comfortable means operating your HVAC system at maximum uptime and efficiency. Therefore, we recommend that you have a routine maintenance plan in place and even consider gaining greater operational transparency over your building's HVAC systems with an installed or upgraded building automation system and HVAC controls.

As a result, proactive mitigation of equipment breakdown and excessive humidity levels should be a top priority in the management of your commercial building. It's recommended to consult with a commercial HVAC expert if you are experiencing humidity problems in your building. Schedule a consultation with us today.
4. What is considered good IAQ?
What is considered good IAQ ultimately depends on the unique factors and needs of your building. Typical qualities of good IAQ, according to OSHA, consists of the following:
● Acceptable temperature and humidity
● Proper supply of fresh outdoor air
● Control of airborne pollutants
It's best to consult with our experts that offer our commercial HVAC services in Atlanta, GA, to determine what is good IAQ for your specific building.
5. How can you improve air quality in a building?
There are numerous IAQ services and solutions that can help you improve your building's indoor air quality. The best way to start is with an indoor air quality inspection performed by our expert commercial HVAC technicians. Based on the results of an inspection, we can recommend certain products for your building.
We offer several different options for commercial-grade air purification systems, including a UV light air purification system and a plasma cleaner. Both of these solutions do an excellent job at eliminating contaminants and pollutants from the air. A step further would be to look into upgrading your building automation system to accommodate IAQ management better.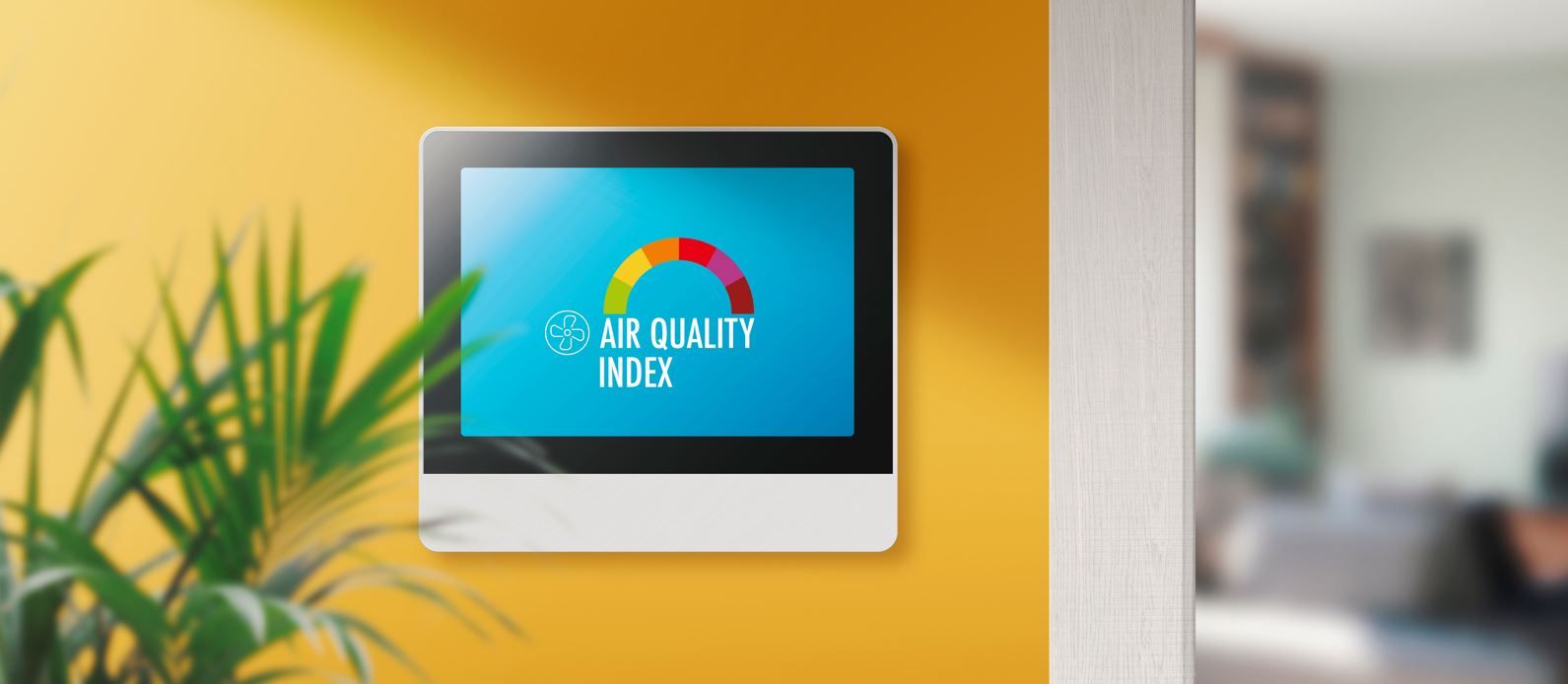 Start Improving Your Indoor Air Quality with Estes Services Today
At Estes Services, we take your building's indoor air quality seriously. Since 1949, we have proudly served the greater Atlanta area for your HVAC needs, including these service areas.
No matter what air quality services you may need, we are here to help and provide a commercial HVAC solution for IAQ that best fits your building. Schedule service with us today. We provide top-quality service with excellent customer service.
Start improving your indoor air quality with Estes Services today. It's that Easy; It's Estes!