VRF technology is increasingly popular in commercial building applications, such as hotels, schools, mixed-use facilities, restaurants, retail stores, and more. With there being several common HVAC systems to choose from, this article addresses VRF system advantages and disadvantages, so you can see if VRF may be the right solution for your building.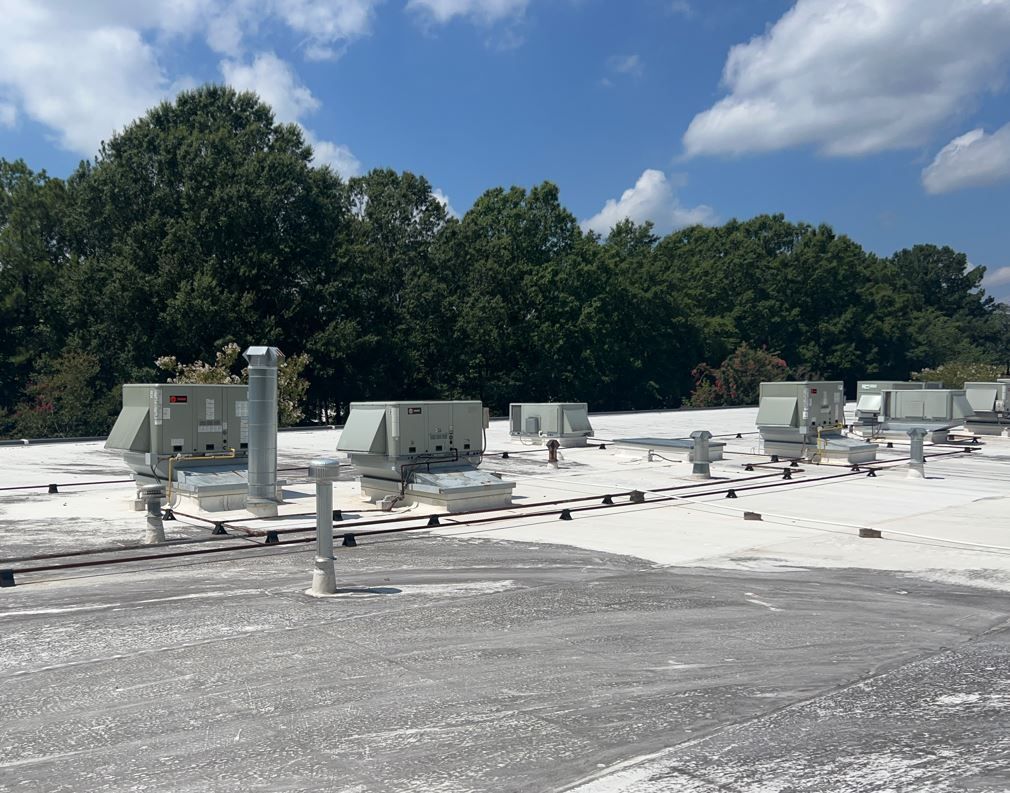 What is a VRF System?
A variable refrigerant flow (VRF) system is an air-conditioning system in which multiple indoor units (or zones) are connected to a centralized outdoor condensing unit via refrigerant piping.
As opposed to a traditional air conditioning system that is either "on" at 100% capacity or "off," a VRF system uses an inverter compressor for variable speed operation. This allows for precise comfort control and operation at partial loads.
Think of A VRF system like a large-scale ductless system that uses a network of refrigerant-filled piping to deliver both heating and cooling to a building. VRF has been available in the United States since the early 2000s, and it has been growing in demand since due to its numerous benefits, which leads us to our next point: the advantages of VRF systems.
What are the advantages of VRF systems?
A VRF system can help your building fulfill dynamic heating and cooling needs. If you're in need of simultaneous and individual zoned heating and cooling, then VRF may be the right solution for you. In fact, the advantages of VRF include increased flexibility, better energy efficiency, and greater comfort, which we will detail below:
Increased Flexibility
Because of their ductless, compact, and customizable design, VRF system offers increased flexibility for a commercial HVAC retrofit, redesign, or replacement in a wide-range of building applications, such as office buildings, schools, data centers, hotels, places of worship, and warehouses.
Regardless of your building type, you can maximize the space you have with a VRF system, especially since the refrigerant piping requires much less space and installation work than with a traditional system with ductwork. Thus, maximizing the use of your space, along with having the ability to meet different heating and cooling demands throughout your building, shows the increased flexibility you can have with a VRF system.
Offers a compact design

Provides easy installation
Better Energy Efficiency
Another advantage of a VRF system is the improved energy efficiency due to dedicated heating and cooling zones; variable-speed compressor technology; and lack of ductwork. In fact, according to FacilitiesNet, VRF technology can increase energy efficiency by 40% to 50% compared to a standard RTU unit.
It is more efficient than a traditional system due to its ability to operate at varying speeds. It can provide the precise amount of refrigerant needed to condition the zone. You do not have to worry about an all or nothing approach that occurs with a traditional HVAC system that has a single-speed compressor.
Operates at varying speeds

Runs more efficiently than on/off systems
Greater Comfort
With VRF, you also achieve greater comfort through precise (or zoned) comfort control. You have the ability to cool one zone and heat another simultaneously. This targeted occupant comfort is superior to a traditional system in which one temperature is for the entire space or building. Thus, if you have dynamic needs across multiple floors, levels, and/or zones, then VRF is an excellent choice.
Offers zoned comfort control

Provides dual heating and cooling
What are the disadvantages of VRF?
Having explored the advantages of VRF, there are some disadvantages of VRF that we should address including higher upfront cost; specialized maintenance knowledge and requirements.
Indeed, VRF systems typically have a higher upfront cost in comparison to traditional HVAC systems; however, this could be offset by the long-term energy savings achieved. In addition to higher upfront cost, a VRF system requires specialized maintenance knowledge and requirements in order to ensure proper performance. That's why it is important to consider the experience and credentials of a commercial HVAC contractor, among other factors to consider before hiring one. Plus, you should consider enrolling in a Commercial HVAC Maintenance Membership.
While it is important to consider some of these disadvantages associated with VRF technology, what's even more important is finding the right commercial HVAC contractor to partner with. At the end of the day, no system or solution is perfect. And, by working with the right contractor like Estes Services, you can enjoy the increased comfort; cost savings; and convenience of VRF technology.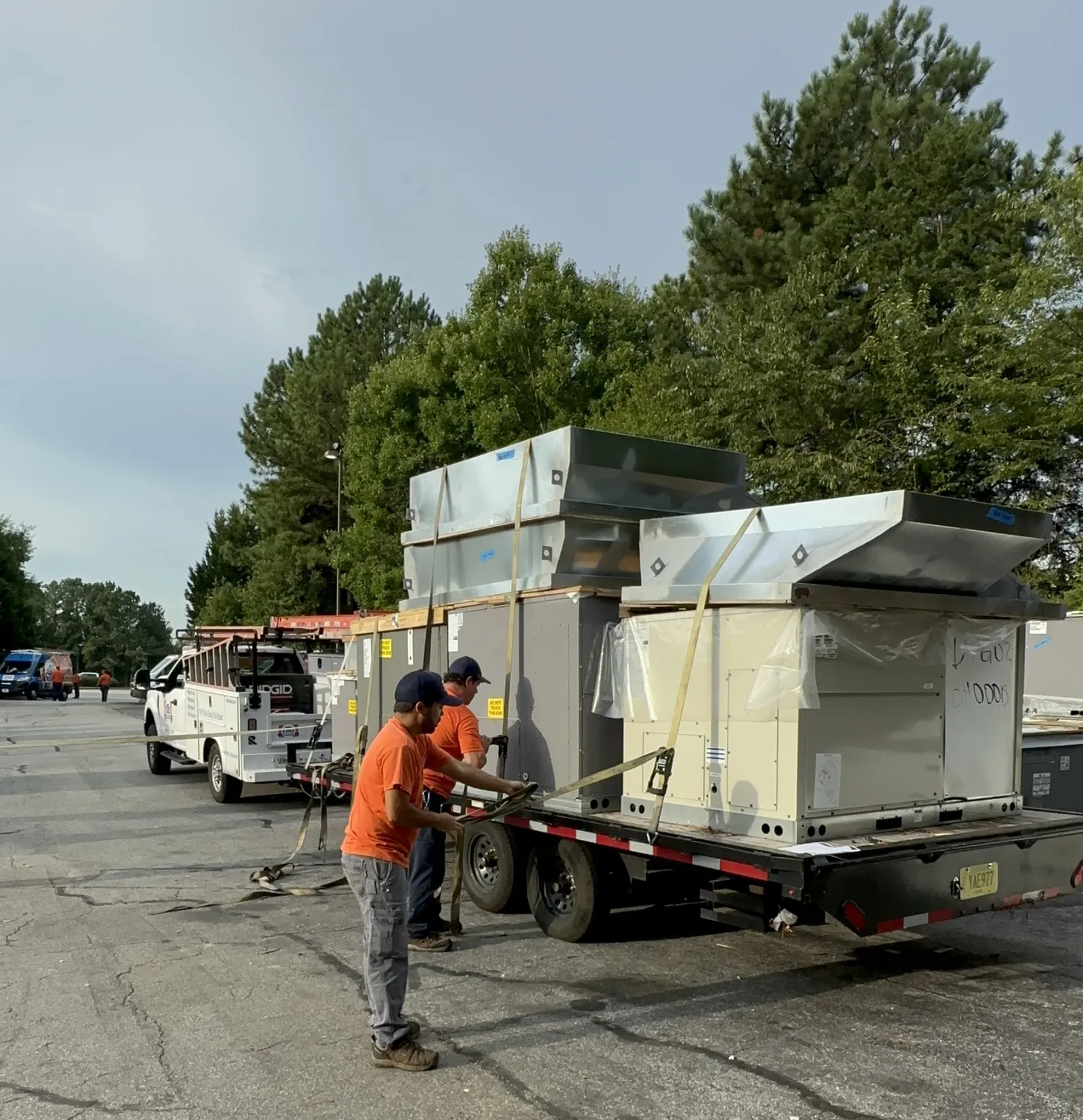 Schedule VRF Consultation Today
Well, there you have it. In this article, we have explored the pros and cons of VRF systems. Are you considering VRF technology in your building? At Estes Services, our team of licensed, NATE-certified technicians specialize in VRF systems, and we can help you design and select a VRF system that best meets your unique needs.
Schedule a VRF system consultation with our experts today. Explore our different choices of VRF systems, including heat pump and heat recovery systems, and learn which one is right for you. For over 70 years, our locally owned and operated family business has been proudly serving the greater Atlanta area for all your HVAC needs.
If you are interested in a VRF system, we are here to help. We deliver top-quality service with excellent customer satisfaction. Schedule commercial HVAC service with us today. It's that Easy; It's Estes!