Are you in need of heating, cooling, plumbing, or electrical services? Our team at Estes Services is the most qualified and reliable company in the Johns Creek area. We are ready to help you with anything you might need, from heating and cooling care, to electrical and plumbing repairs.

Heating Services in Johns Creek, GA
Furnace Repair
Our team is dedicated to providing quality heating services in Johns Creek, GA, including furnace repair services. If your furnace is emitting strange odors or providing insufficient heat, call the repair team at Estes Services today.

Furnace Installation
Installing a new furnace can be tricky, but our team is qualified to have your new furnace installed and ready to go in just a few hours! Relying on Estes Services for furnace installation services is the best way to go because it will ensure that it is installed correctly with no need for further corrections.

Heating Tune-Up
Conducting routine maintenance on your heat pump or furnace is necessary for the longevity and functionality of your system. Without tune-ups, major problems or issues may go unnoticed, and you run the risk of minor issues becoming large, therefore requiring more expensive repairs.

Heat Pump Repair
In the case that your heat pump develops issues, you can always turn to the professionals at Estes Services to find the cause of the problem and resolve it without further complications. Our heat pump repairs are effective and will guarantee that the issue with your heat pump does not return.

Insulation
Insulation helps to maintain the temperatures inside by keeping warm air in during the winter and hot air out during the summer. Proper insulation can help significantly lower your energy bills.

Air Conditioning Services in Johns Creek, GA
AC Installation
If you need a new air conditioning unit installed in your home, you want to make sure it is done right to prevent any issues later on. The team at Estes Services is ready to help you with your new air conditioning system!

AC Tune-Up
Air conditioners need adjustments and recalibration every now and again. To keep your air conditioner in top condition, you should have regular maintenance performed to prevent a major breakdown unexpectedly.

Emergency AC Services
If you have a random breakdown and need emergency air conditioning services in Johns Creek, GA, give us a call right away. At Estes Services, we pride ourselves on our promptness and are always available to help your AC get back on track right away.

Heat Pump Repair
If you get caught with a heat pump that needs repairs, don't hesitate to call us. Our team is trained to identify the source of a problem your system has and resolve it right away.

Ductless Mini-Splits
These unique types of HVAC units can effectively provide both heating and cooling. Our technicians have extensive experience working with ductless mini-split systems, so rest assured that you'll receive the best service in the Johns Creek area.

Johns Creek, GA Electrical Services
Estes Services is available for more than just heating and cooling systems. Our Johns Creek electricians offer a wide range of electrical services, including general electrical repairs, surge protection, and electrical panel repair. Our local electricians can also provide services such as:
Wiring installation
Outlet installation
Smoke and carbon monoxide detectors
Light fixture care and installation (indoor and outdoor)
Ceiling fan repairs and installation
For any of your home's electrical installation or repair needs, you can rely on the experienced and certified electricians at Estes Services.

Johns Creek, GA Plumbing Services
Our team of plumbers is trained to take care of any plumbing problems you might have. Some of our plumbing services in Johns Creek, GA include:
Drain cleaning
Leak repair
Water filtration installation or repair
Tankless water heaters
Traditional water heaters
Fixtures installation or repair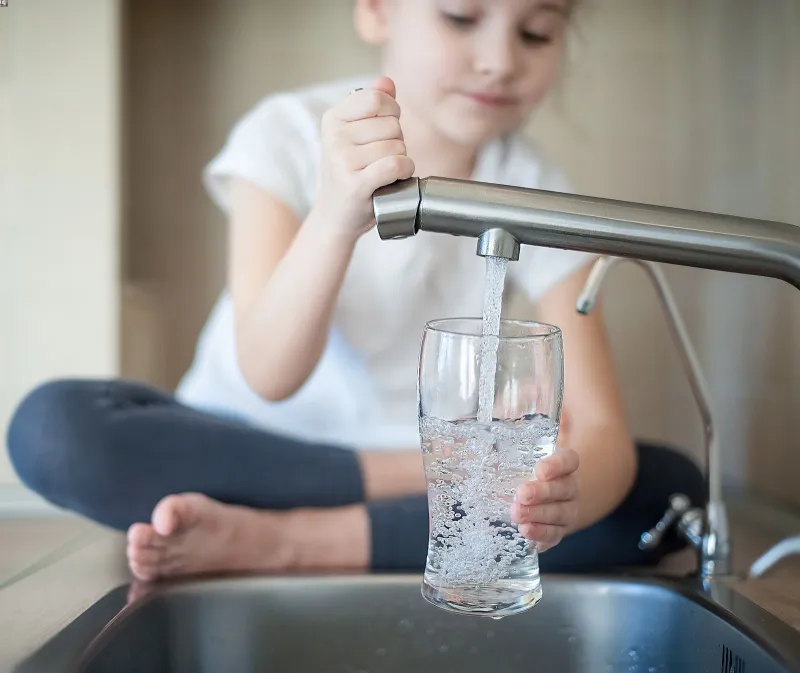 Contact Estes Services Today to Schedule an Appointment