Atlanta, GA Medical Office HVAC Repair & Installation

Quality Heating and Cooling
If you operate a medical facility or dental office, you know just how important it is to keep your patients cool and comfortable, especially when temperatures hit triple digits in the summer in the greater Atlanta area. Don't leave your commercial HVAC services to just any company - count on the high-quality services from Estes to get the job done right the first time. We've been the most trusted and number-one commercial HVAC service company in Atlanta, GA, since 1949. Call or contact us online for all of your commercial HVAC needs.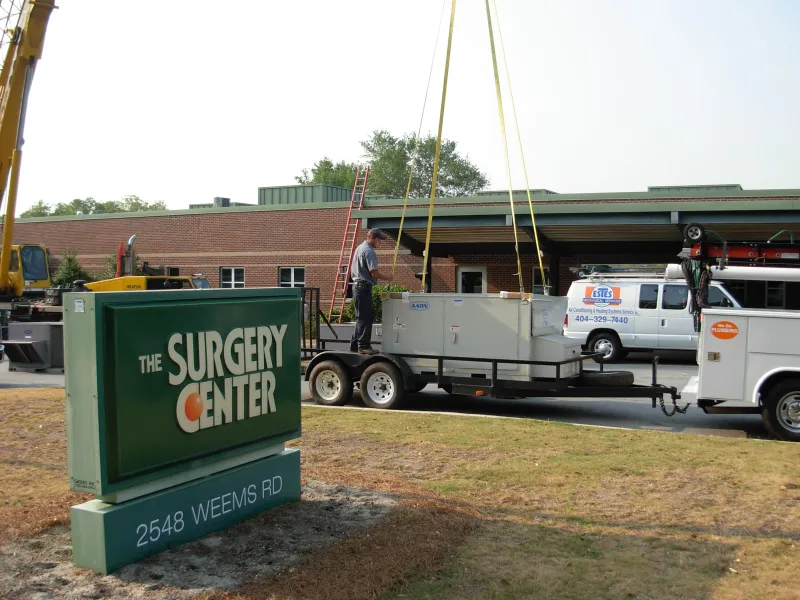 Dependable Medical Facility Heating and Cooling Service in Atlanta
It's imperative for medical facilities, dental offices and blood banks to maintain an optimal temperature to keep patients and staff comfortable in the summer, as well as warm in the winter. We know that many hospitals and clinics operate 24/7, 365-days a year. Poor or unreliable heating and cooling systems just aren't an option for sick patients, as well as doctors or nurses who are performing surgeries or medical procedures. You need a reliable HVAC system that you can count on day or night.
At Estes Commercial, we have more than 70 years of experience servicing HVAC systems for all types of medical and dental facilities. Our goal is to improve your facility's HVAC system's energy efficiency, increase energy savings and improve the indoor air quality through HVAC repair, maintenance or installation of a new system.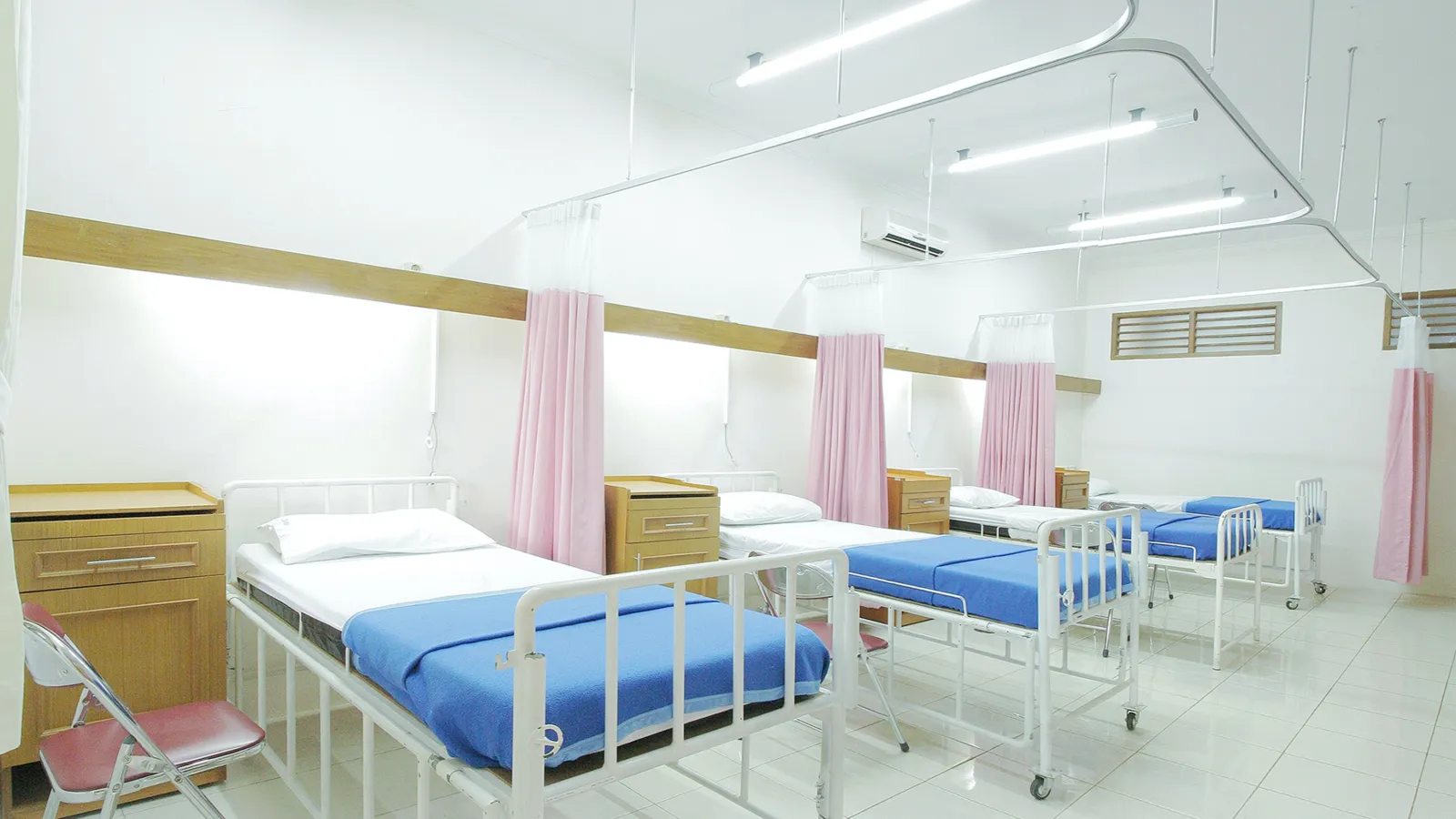 Estes Services can provide service and maintenance for the following medical offices:

Surgical centers
Hospitals
Dentist offices
Clinics
Blood banks
Dialysis centers
Cancer treatment centers
Addiction treatment centers
Orthopedic and other rehabilitation centers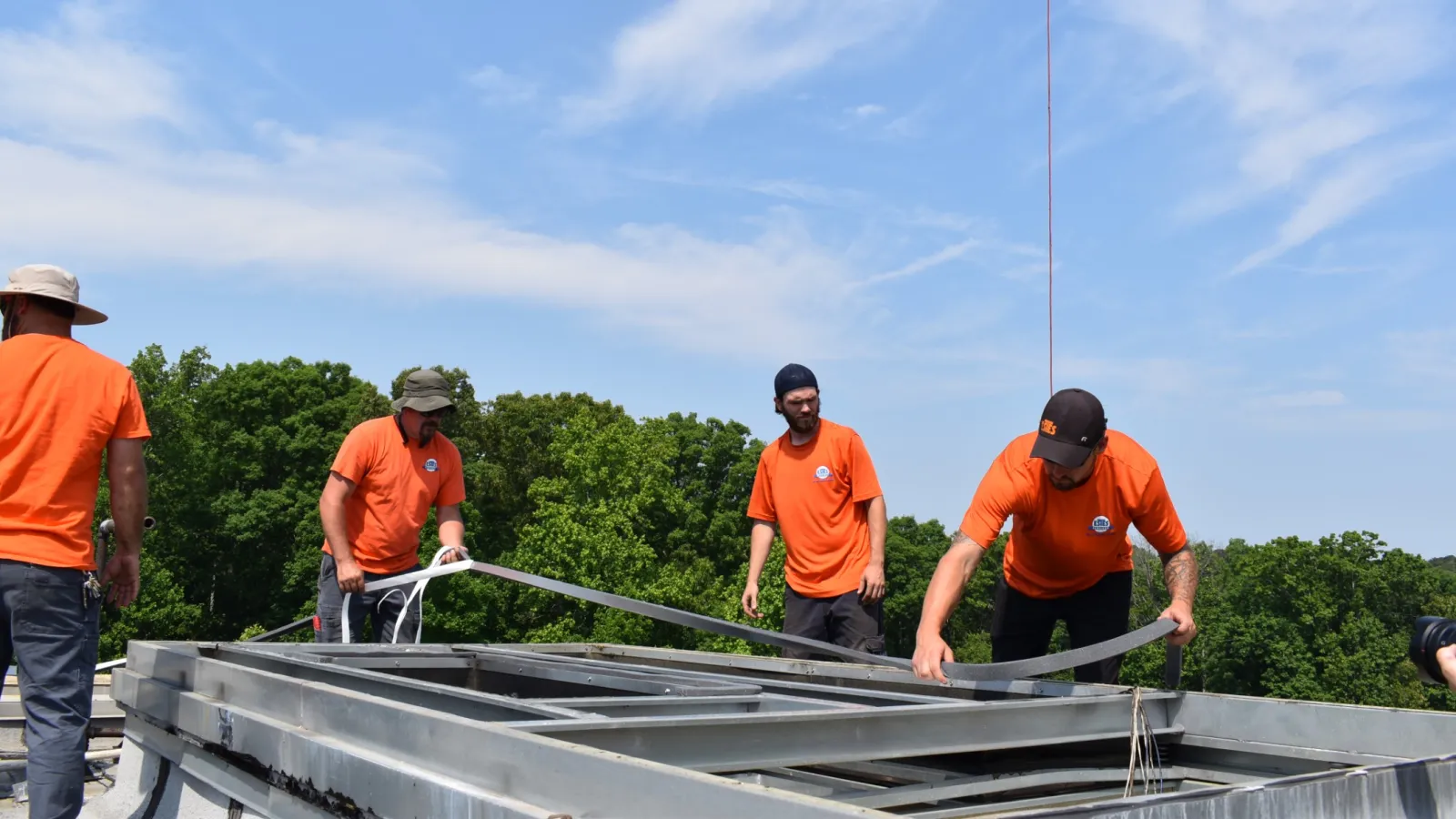 Our commercial heating and cooling services include:
AC repair
AC tune up
AC installation
Heat pump repair
Ductless mini splits
Furnace repair
Furnace installation
Heating tune up
Building automation
Controls and upgrades
Ventilation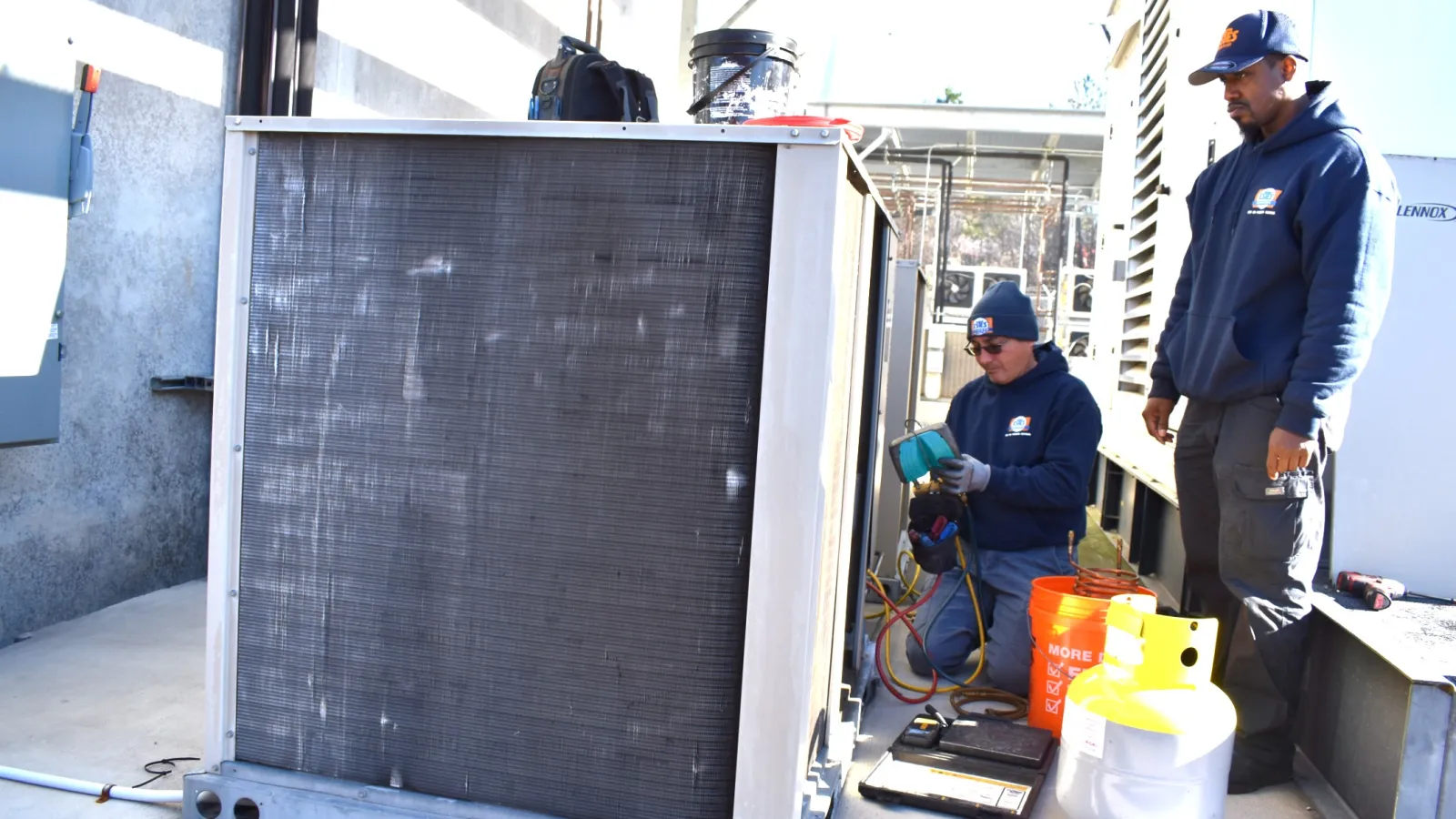 Motor/Electrical:
Inspect service disconnect
Tighten all electrical connections (when necessary)
Inspect compressor contactor
Tighten all low-voltage connections
Test capacitors
Oil motors (if applicable)
Inspect bearings
Inspect fan blade
Cleaning
Outdoor coil
Compressor compartment
Electrical compartment
Blower compartment
Condensate drain
Inspect and clean air filter (if necessary)
We also perform miscellaneous services, including inspecting the condition of the line set, the thermostat and proper refrigerant levels
Benefits of Commercial HVAC Replacement
If your commercial system is 10 to 15 years old, it may be time to consider replacing it. Some of the benefits of a new installation, include:
Fewer repairs
Greater comfort
Enhanced safety
Better equipment performance
Warranty coverage
Benefits of Regular HVAC Maintenance for Medical Offices
Whether you need commercial HVAC repair, maintenance or installation service, you can count on Estes Commercial to provide your medical facility with a tailored solution to fit its specific needs. Because commercial HVAC systems energy usage is the lion's share of operating costs, we work with you to develop a solution that reduces energy consumption and saves the dental or medical office money.
We've included a few benefits of regular commercial HVAC tune ups:

Better Indoor Air Quality
Dirty blowers or coil components, can have a negative effect on the health of everyone in a medical office or facility. A build-up of bacteria and other pollutants can cause health concerns for your patients, especially those that suffer from asthma, allergies, and other respiratory illnesses.
Energy Savings
A well-maintained system will save your office hundreds, if not thousands, of dollars per year on energy savings.

Reduction in Repairs
A properly maintained HVAC system leads to fewer breakdowns and repairs. Regular system maintenance can also spot issues before they lead to significant repairs.

Extended Equipment Lifespan

Regular maintenance will prolong the life of your commercial HVAC equipment.

Experienced Commercial HVAC Services for Atlanta Healthcare Facilities

When summer temperatures reach sweltering proportions, make sure staff and patients are cool as a cucumber inside. If you're interested in professional commercial heating and cooling service - including maintenance, repair or installation - call or contact the NATE-certified HVAC technicians at Estes Commercial today. It won't take you long to discover why we stand above the competition in the greater Atlanta area.