You may wonder: How long does a water heater last? In this article, we answer that very question. We will also cover the signs of when it's time to replace your water heater, maintenance best practices to extend the lifespan of your system, and options for when you need to select a new system.

At Estes Services, we have been proudly serving the greater Atlanta area since 1944, and our licensed and trained Atlanta plumbers have shared with us important insights about how long a water heater lasts. It's that Easy; It's Estes!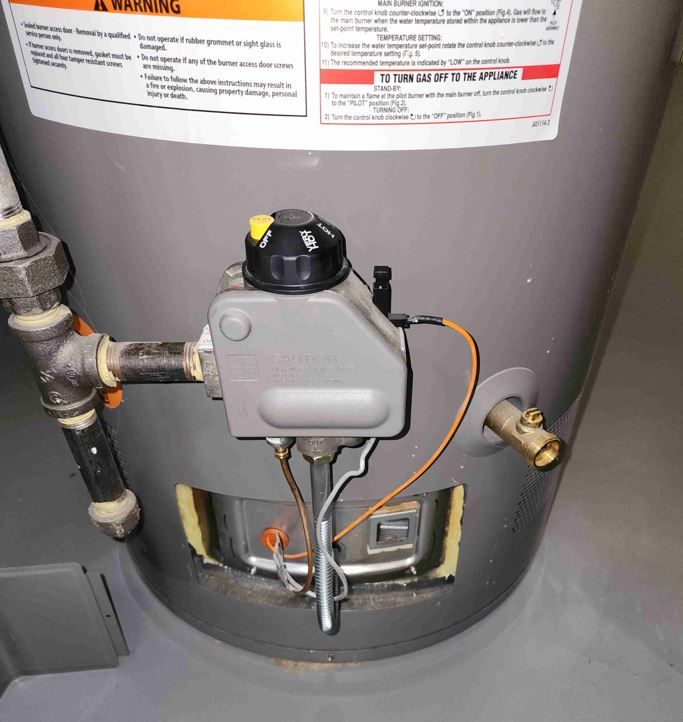 How Long Does a Water Heater Last?
First and foremost, the lifespan of your water heater depends on the type of system: tank water heater or tankless water heater.
On average, a tank water heater can last about 8-10 years and some can last up to 12 years. On the other hand, a tankless water heater system can last longer and up to 20 years.
However, it ultimately depends on how much and how well-maintained the system is. In fact, the lifespan of your water heater—no matter the type—depends on following a proper maintenance schedule. You see, during the water heating process, sediment particles form and settle at the bottom of the tank. If you have forgoed professional maintenance and/or have heavier usage than most homes, your water heater could not last as long as industry averages.
The point is, how long a water heater lasts is related to your usage and maintenance. If you are unsure of how well your system has been maintained, there are several common signs that can indicate if it's time to replace your system: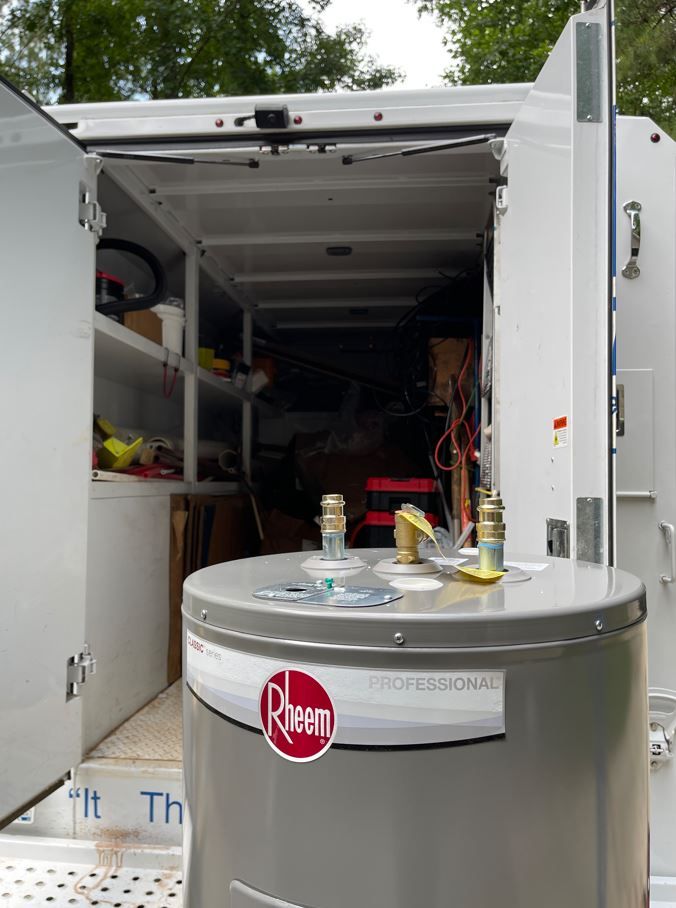 When Is It Time to Replace a Water Heater?
Here are several signs and symptoms that can determine the when in the "When is it time to replace a water heater" question.
Leak — If your water heater is leaking, you are in need of repair and possible replacement. A leaking water heater should not be ignored and requires immediate attention before the problem escalates. For more information on the cause and danger of a leak, check out our Is a Water Heater Leaking Dangerous? article.
Rusty or Dirty Water — Rusty water is another sign of a water heater in need of service or replacement. A licensed Atlanta plumber will have to perform an inspection and determine the cause of the rusty water. For example, it could be due to a bad anode rod. Anode rods are crucial for maximizing water heater tank life and preventing leaks. If rusty water is left unchecked, it could lead to bigger problems down the road.
Unusual Noises — Unusual noises like rumbling can be a cause for spookiness, especially around this time of year, and what it really indicates is that sediment has built up in the bottom of your water heater, and it is being continuously heated and reheated. With the sediment hardened, your water heater makes a rumbling noise when it is operating.
Cold Water — Lack of sufficient hot water is a sure sign that a water heater replacement may be needed, especially if the water heater is older in age.
If you notice any of these signs, it's best to schedule a service today for an inspection. Whether you ultimately keep your old water heater or decide to install a new one, one thing is for sure: you should ensure that you follow water heater maintenance best practices moving forward.
So that way, when you wonder how long a water heater lasts, you have the peace of mind of knowing that you're doing everything right to take care of your system and extend its lifespan.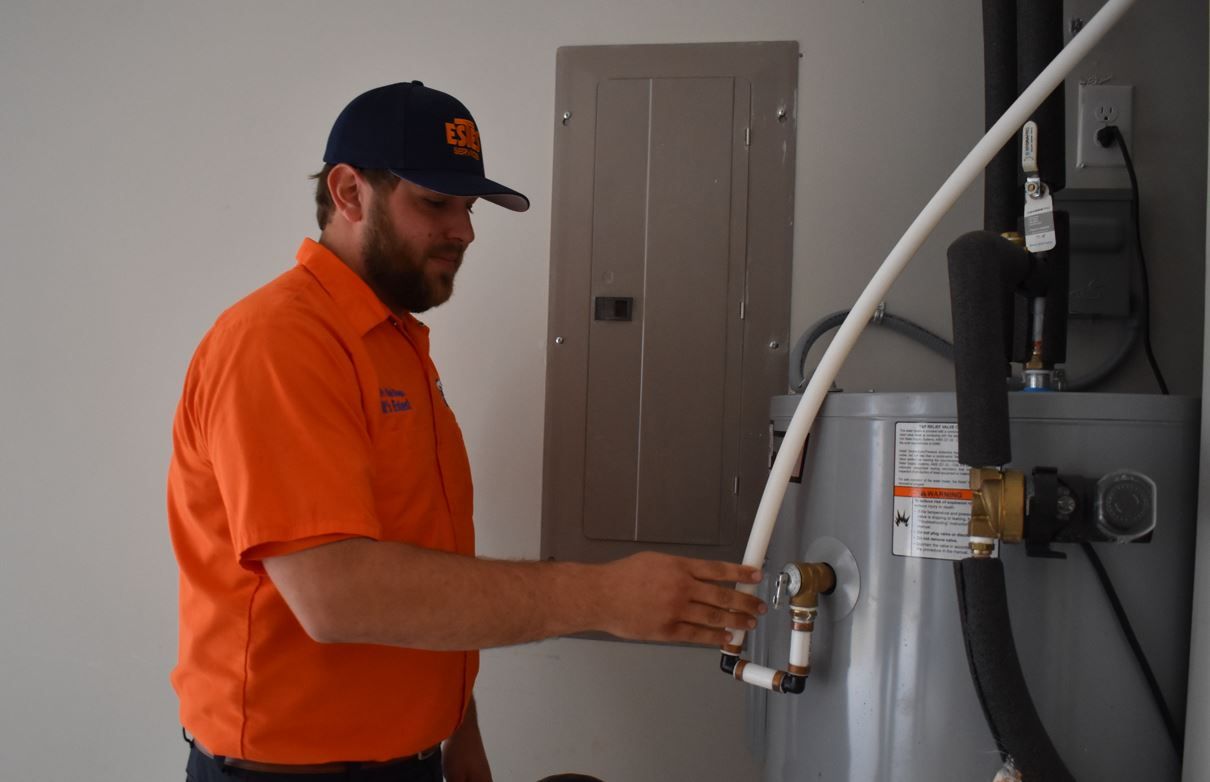 What Regular Maintenance Should Be Done on a Water Heater?
When it comes to your water heater, it's crucial that you regularly maintain it to ensure that it runs smoothly and efficiently and remains in excellent condition for a long time. With the fall season among us with the crisp autumn air, now is a great time to give your water heater a check-up and re-assess the current state of it.
There are certain measures you can take to maintain your water heater.
Flushing — To start with, it helps to flush your water heater tank on a routine basis to remove any sediments from the bottom of it. Overtime, this sediment builds up and can cause your water heater to operate inefficiently and not be able to work effectively. For your comfort and convenience, flushing and cleaning your water heater is included in our Maintenance Membership plans.
Adding Insulation - Additionally, you can add insulation to your water heater tank to keep it hot and running efficiently. And, when you insulate it, your water heater won't have to work so hard, which helps to reduce energy costs and further extend the longevity of it.
Reducing Water Temperature - Most water heaters are set at very hot temperatures—as high as 140 degrees. Because of this, your water heater has to work hard to keep it at these temperatures. However, by lowering the temperature on your water heater, you can help to prolong the lifespan of it and reduce your energy costs. Upon your service appointment, one of our plumbing experts will be glad to assist you with this.
As you can see, there are several important water heater maintenance activities in order to ensure that your water heater has a more than average lifespan. That's why, at Estes Services, we make it simple to keep on track of your maintenance with our popular Maintenance Membership Plans.
Maintenance Membership Plans
In fact, our Plumbing Plan starts at just $8.25 a month and gives you everything you need to ensure that your water heater and entire plumbing system are properly maintained, including:
Comprehensive Plumbing Maintenance Check

Priority Service

Up to 15% Off All Repairs

Discounted Diagnostic Fee

$59 Service Fee

Flush & Clean Standard Water Heater

Clean Visible Clogs at Sink Stoppers

One Year Warranty on All Repairs
We also offer two incredible Whole-Home Plans which take care of your plumbing system, along with your HVAC and electrical systems. For instance, our Whole-Home Standard Plan starts at $29.95 and includes a comprehensive HVAC, electrical, and plumbing check.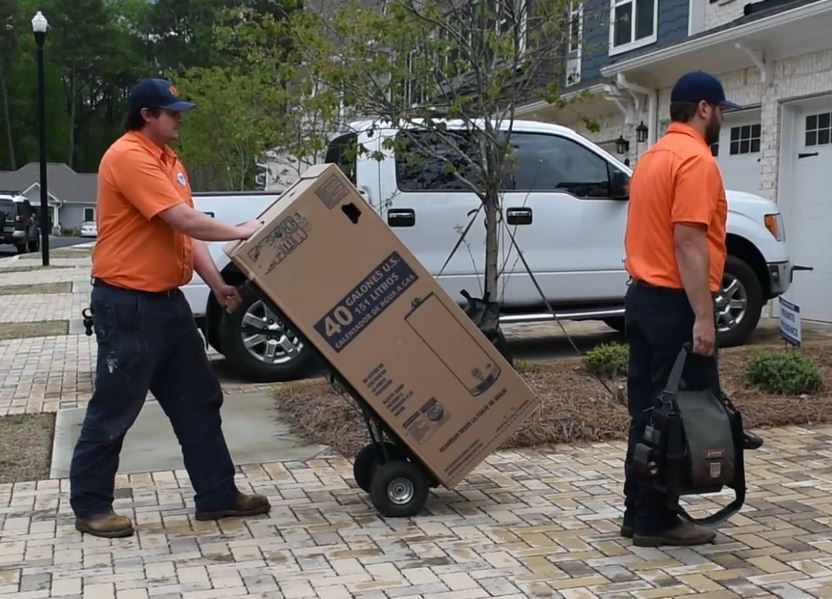 Heater Replacement Options

If it's determined that you need a new water heater, you have several replacement options: conventional or tankless. What is best for you will depend on several factors, including usage needs, space requirements, energy efficiency, and overall cost.
We recommend our handy Water Heater Replacement Guide for all the options to consider for a water heater replacement.
Schedule Water Heater Service Today
Well, that concludes the answer to your question on how long a water heater lasts. We explained the average lifespan of a tank vs tankless water heater system. As you can see, it's important to take good care of your water heater system for your comfort, health, and safety.
Are you in need of maintenance of your water heater? Or, perhaps, are you considering a new system for your home? We can help you determine what's best for your unique circumstances. Our licensed and trained Atlanta plumbers provide expert tips and quality service.
If your water heater needs service, you know who will make it easy: Estes Services. That's right—We will have you saying, It's that Easy; It's Estes!
For more than three generations, our locally owned and operated family business has been proudly serving the greater Atlanta area including these Service Areas. We also offer great special offers & coupons as well as special financing options.
But, don't just take our word for it. See what your neighbors are saying about us by checking out some of our recent projects.
Schedule service today.