You might wonder, "How much does a new AC unit cost?" It's a common question from homeowners who are considering a new air-conditioning installation. That's why, in this blog article, we're going to explore the numerous factors that impact the average cost of installing a new AC unit in Atlanta.
These factors include the system type and size; the SEER level; the brand; and the amount of ductwork needed. Without further ado, let's dive into it so that you can understand what goes into the new ac unit cost.
System Type & Size
When determining how much a new AC unit costs, the first thing you need to consider is the system type and size. There are different types of HVAC systems to select from, including traditional HVAC units; heat pumps; and ductless mini-split.
The best HVAC system for your home depends on your unique needs. In addition to the system type, the size of a system is also important to consider when determining how much a new AC unit costs.
Your system must be the proper size. Installing an improperly sized AC unit that's too small or too big can cost you much more in the long run, including higher operating costs, shorter equipment life, and larger utility costs.
That's why you should hire an experienced and qualified technician to help you determine the right size AC unit for your home.
SEER Rating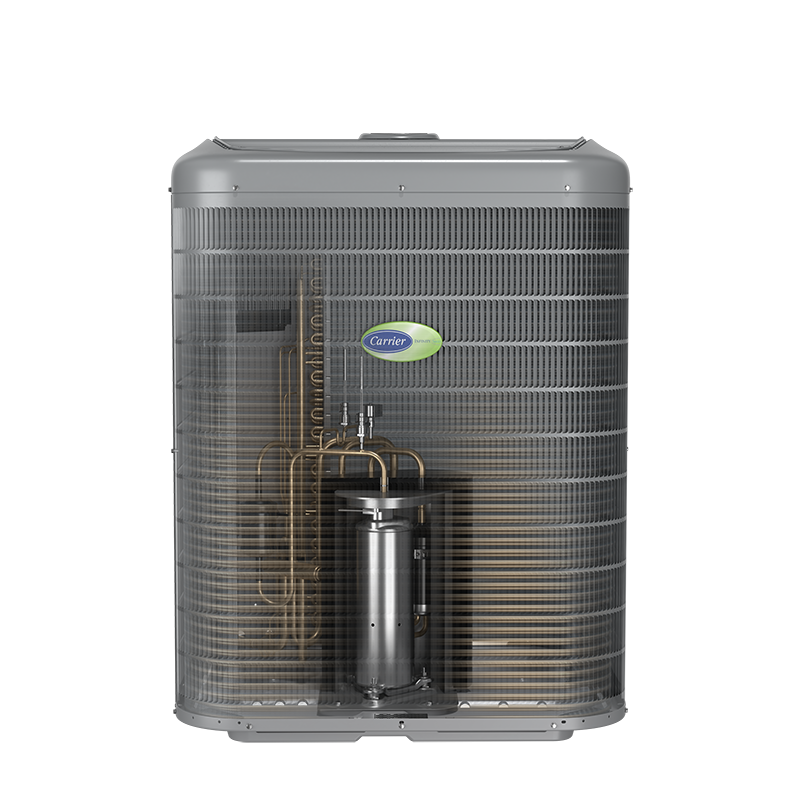 The Seasonal Energy Efficiency Ratio, or SEER rating, of an air-conditioning system, is another important factor in the cost of a new unit. In essence, the SEER rating measures the energy efficiency of an air-conditioning system.
The higher the SEER rating, the more energy-efficient an AC unit is.
Although you can expect to pay more money upfront for a higher SEER air conditioner, you will obtain most of that money back over time as a result of the energy savings on your monthly utility bill.
Carrier, who we are proud to be partnered with, offers a range of air-conditioner unit options, with their Infinity line of products being the most efficient and highest SEER rating units available. In fact, you may be interested in an Infinity central air-conditioner or heat pump.
Infinity 19VS Central Air-Conditioner
The Infinity 19VS Central Air-Conditioner offers premium comfort and up to 19 SEER for premium energy savings.
Infinity 18VS Heat Pump
You also may be interested in the Infinity 18VS Heat Pump, which offers superior comfort and up to 20.5 SEER for maximum energy savings.
Whether you opt for a central air-conditioner or heat pump, a Carrier Infinity System is worth the investment; it will save you money year-round on your utility bill.
This discussion on SEER and our Carrier Infinity System offerings leads us to our next point on what impacts a new ac unit cost: the brand.
Brand
Indeed, the cost of a new AC unit depends on the name brand of the air conditioner. Well-known name brands have a history of longevity, premier quality, and excellent service.
At Estes Services, we are proud to partner with Carrier because of the quality of their air-conditioning equipment. Although Carrier tends to have a higher upfront cost, you will see a return on investment and save money in the long-term due to their systems being well-made, durable, and having higher SEER ratings.
Amount of ductwork needed
The amount of ductwork needed can impact the price of the new AC unit installation. This depends on whether you have to replace your ductwork or not. If you have leaky ductwork, it can cause your air conditioner to run harder, which increases your energy bills and reduces comfort in your home.
So, before installing a new AC unit, it's important to have a certified AC technician inspect your current ductwork to assess the condition of them, so that you can factor into the cost of installing a new AC unit. Whether it's just some parts of your ductwork or all of it, this will add on to the costs of your new AC unit installation.
Installer
The overall cost of installing a new AC unit is also affected by the installation costs. Although it's more costly, it's best to have a reputable, certified, and experienced air-conditioning technician install your new AC unit.
Doing so will not only save you money in the short-term but also in the long term because you won't have to worry about potential problems that come with unknown or uncertified AC installers. In essence, you get what you pay for.
Choose Estes Services for Your New AC Unit
As you can see, there are many different factors that determine how much a new AC unit costs.
We want homeowners like you to be safe and comfortable all year long. To get the most accurate price for a new ac unit for your home, it's best to schedule a free estimate with an Atlanta HVAC company like Estes Services.
Since 1949, Estes Services has been providing air-conditioning services to the greater Atlanta area. So, whether you're needing a new air conditioner, heat pump, or a ductless mini-split, our three-generation, family, and locally-owned business is ready to help.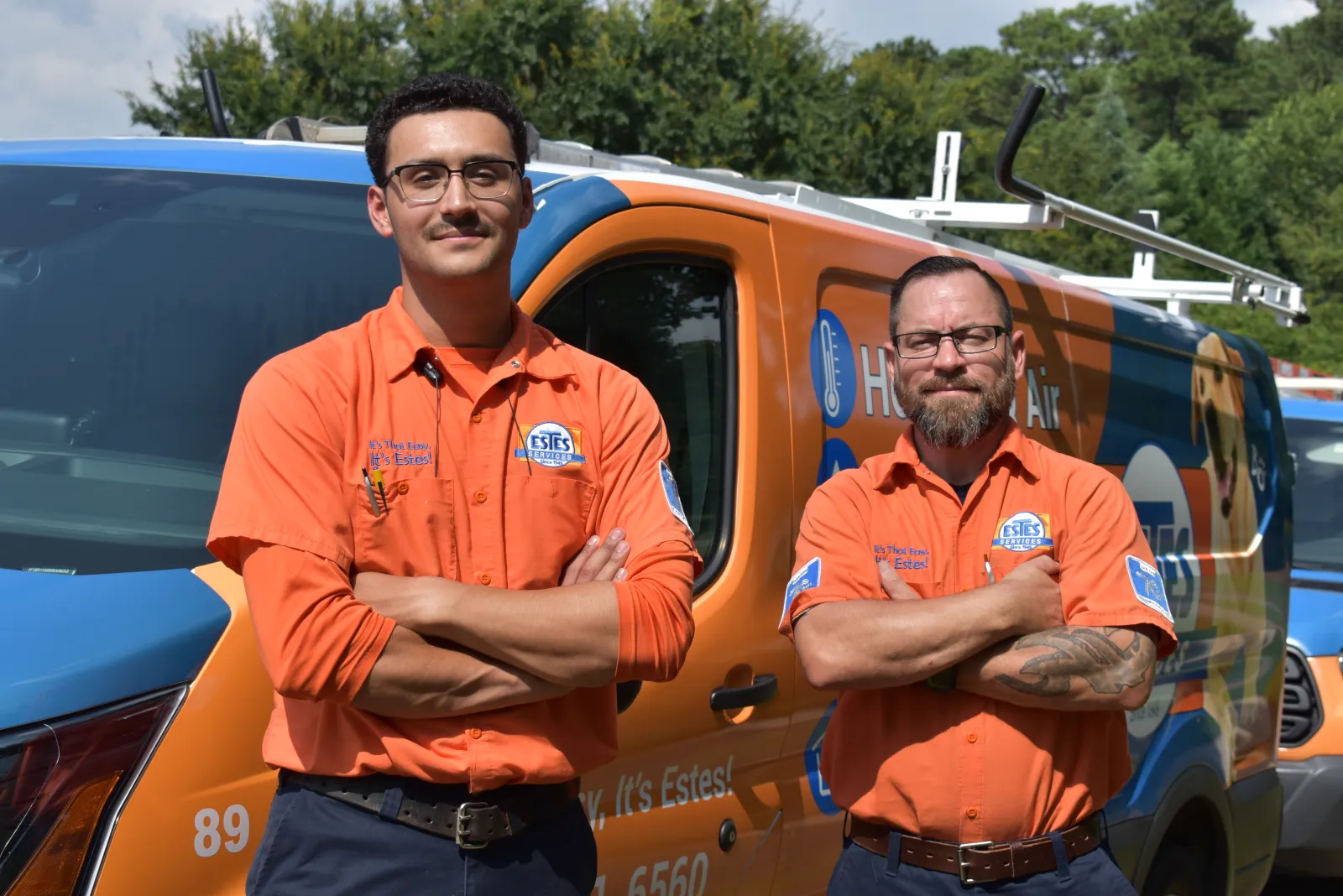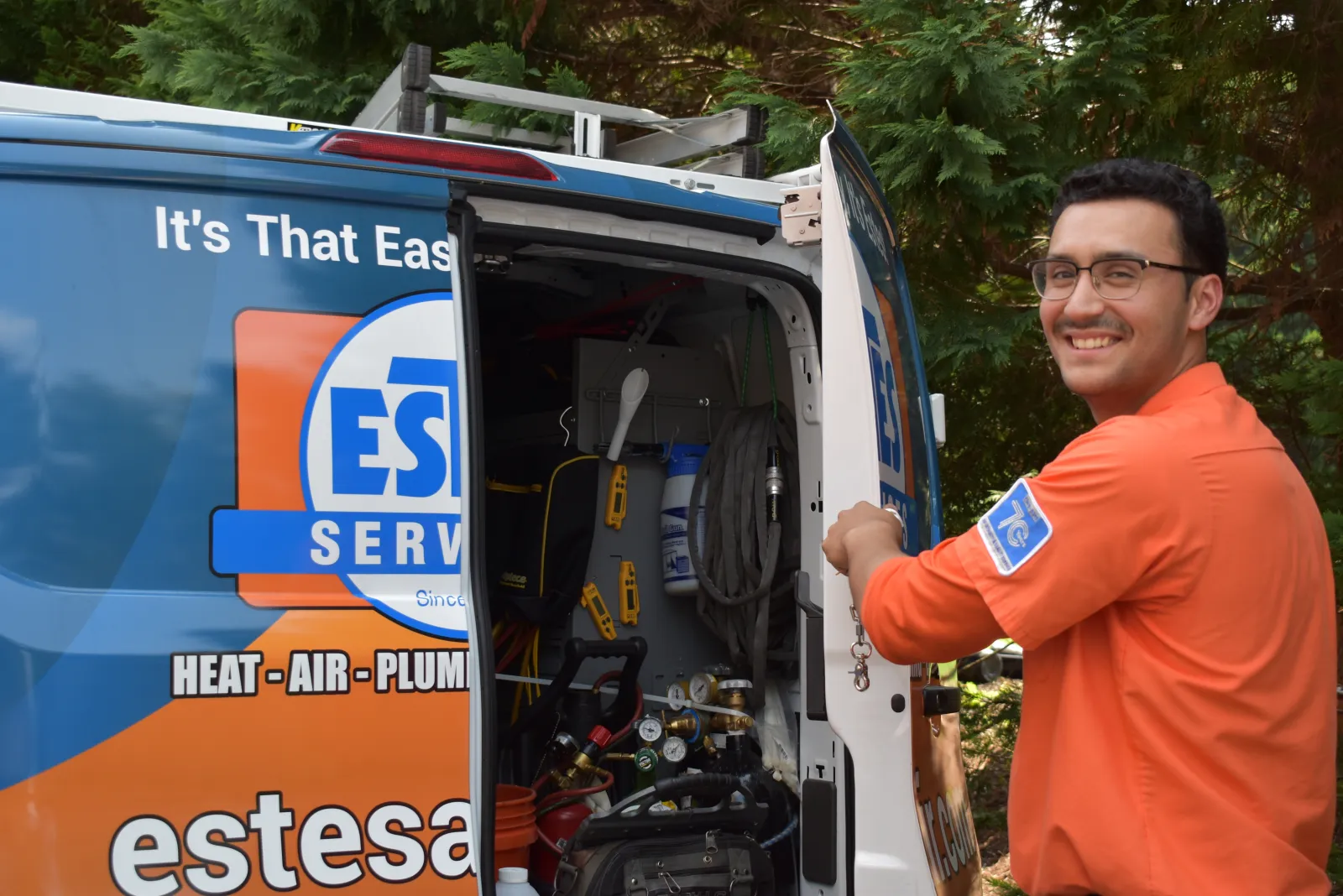 That's why we offer great financing options, as well as our new Estes Easy Order packages. For example, in our A/C System package, you can purchase a new air-conditioning unit and get it installed for just $85/mo. This also includes a 10-year warranty and 2 years of maintenance.
We will help you find a new ac unit that works for your home and is within your budget.
It's that easy, it's Estes!