When any heating, AC, plumbing, or electrical issues arise in your Kennesaw home, count on Estes Services to get to the root of the issue. Our team of reliable technicians is highly knowledgeable in HVAC repairs, installations, routine maintenance, and everything else in between!
Heating Services in Kennesaw, GA
Estes Services provides HVAC service to residents in Kennesaw, GA and the surrounding areas. Our heating services include:

Furnace Repair
Your furnace plays an important role when it comes to keeping your home or office space warm during the winter. If you notice strange noises or smells coming from your unit, it's time for furnace repair service. Contact us for all your heating services in Kennesaw, GA to get your furnace at its best.
Furnace Installation
Whether it's installing a furnace for a brand-new building or replacing an old one, we can help. Trust Estes Services to advise you on the best unit for your home. We have many years in this industry and have never come across a furnace installation project we couldn't handle.

Heating Tune-Up
To prevent things from going wrong with your heating unit, regular maintenance is a must. The heating tune-up should be performed just before the winter to make sure the system will be in the best working order for the colder months.

Heat Pump Repair
Heat pumps are popular choices among Kennesaw residents, as they provide both heating and cooling for year-round comfort. If you notice any issues with your heat pump, contact Estes Services right away.

Insulation
Poor insulation in your home may be the culprit to uneven temperatures or skyrocketing energy bills. Adding more insulation will keep the heat in your home during the winter months.

Cooling Services in Kennesaw, GA
Estes Services also offers a full range of cooling services for Kennesaw residents. These include:

AC Repair
Does your home or office feel hot and muggy? This is a clear sign your AC is not working properly. Whether you need a small repair or extensive work, Estes Services is here to help.

AC Installation
Installing a new HVAC unit is difficult and should be left in the hands of licensed professionals. Our AC installation services are quick, efficient, and come with warranty coverage.

AC Tune-Up
Before the summer heat sets in, it's best to get Kennesaw, GA air conditioning system tuned up. A tune-up will ensure the unit is ready for the long summer months ahead.

Emergency AC Services
Even when you care for your system, well, incidents happen. Estes Services can assist with emergency repair or installation services should something go wrong with your unit unexpectedly.

Heat Pump Repair
Heat pumps are incredibly reliable HVAC units, but because they provide heating and cooling, they are prone to breaking down. If you're facing any issues with your pump, contact Estes Services today.

Ductless Mini-Splits
Estes Services has years of experience working with ductless mini-splits. Whether you need repairs, installation, or maintenance inspections, we are the HVAC company for you.

Electrical Services in Kennesaw, GA
Conducting electrical work yourself is dangerous. If not carried out correctly, you run the risk of damaging your home or even worse, hurting yourself. Estes Services is well-equipped to assist with any electrical needs in Kennesaw, GA. For trustworthy electrical services in Kennesaw, GA, give our team of qualified and experienced technicians a call.

Plumbing Services in Kennesaw, GA
Estes Services also provides the Kennesaw, GA community with excellent plumbing services. Our plumbing services include the following and much more:

Garbage disposal repairs and tune-ups
Sorting out leaking pipes and breakages
Drain blockages
Toilet repair
Installation of plumbing systems to new buildings
No matter the size or scale of your plumbing issue, the Estes Services team can see to it that your Kennesaw, GA plumbing repair or replacement project is completed correctly. For all your plumbing needs, be sure to contact Estes Services.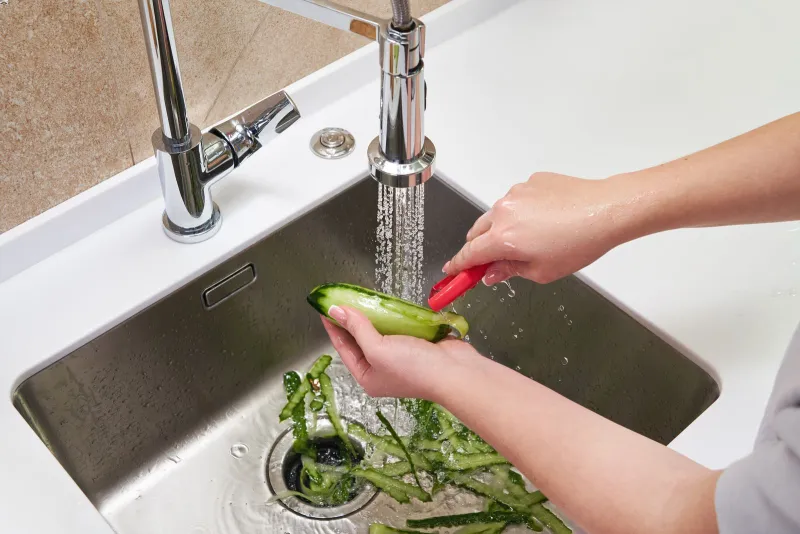 Enroll in a Maintenance Membership Plan from Estes Services
There are several benefits to enrolling in a Maintenance Membership Plan from Estes. After enrolling in a Maintenance Membership Plan, your HVAC systems will receive priority attention, especially in the event of an emergency. You'll also receive discounted rates on routine maintenance and other selected services, and VIP treatment overall.

Trust Estes Services for HVAC Services in Kennesaw, GA
Estes Services can provide all the home services you might need. With highly trained, certified, and experienced technicians, you can rest assured that your HVAC system is in good hands.
Whether it is to assist with air conditioning, electrical, or plumbing in Kennesaw, GA, we are a home services company that homeowners can trust. Schedule an appointment with us today!